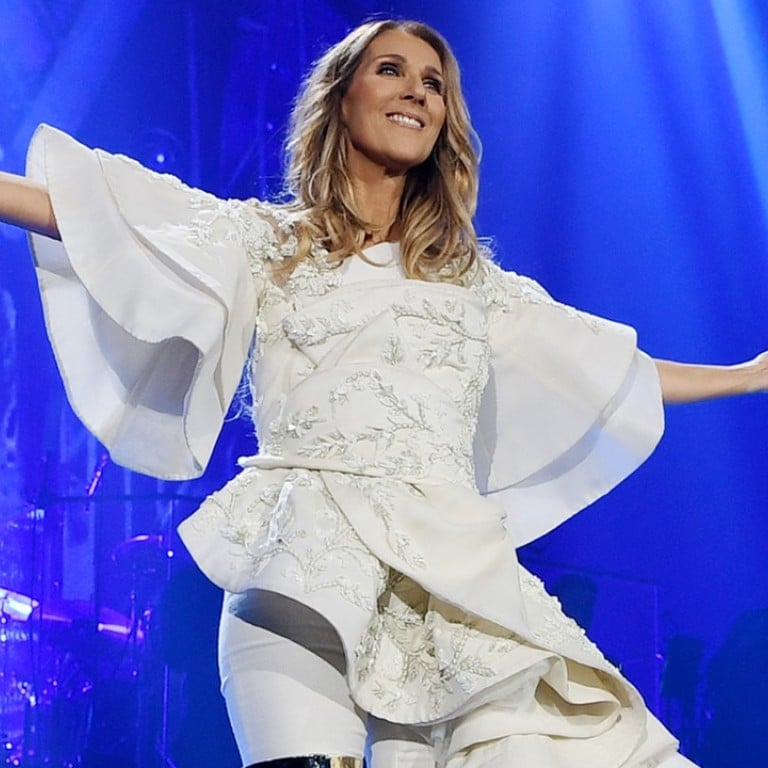 For Celine Dion, the best is yet to come as she readies Asian tour that includes two dates in Macau
Every experience you go through is an opportunity for growth, Canadian diva says of the death of her husband, the man who launched her career, as she basks in the success of a European tour and continues work on a new album
Celine Dion leans forward, solicitous and welcoming even as she recovers from the final vestiges of a virus that had forced her to cancel her Las Vegas show the previous night.
"Come closer," she says, moving a chair a few inches towards the high-backed seat she is sitting in. "Is that better? Is that OK?"
The powerhouse singer is holding court in one of the catacomb of rooms beneath the The Colosseum at Las Vegas' Caesars Palace, the 4,000-plus seat theatre where she has held a residency since 2003. (Last October, she celebrated her 1,000th show there.)
She is wearing a tea-length dress of silver-shot rose and pewter lace, towering heels; clusters of diamonds line her ears and are draped across her wrists. She looks every inch the superstar songstress, formidably overdressed for a performance-free Wednesday evening when her primary obligation is to talk about her highly anticipated Asian tour this year.
Dion, who is almost 50, will spend a month in Asia from late June, performing at the Venetian Macao on June 29 and 30 after starting the tour in Tokyo, then moving on to Singapore, Jakarta, Taipei, Manila and Bangkok. She last performed in the region in 2008, as part of her year-long global "Taking Chances" world tour.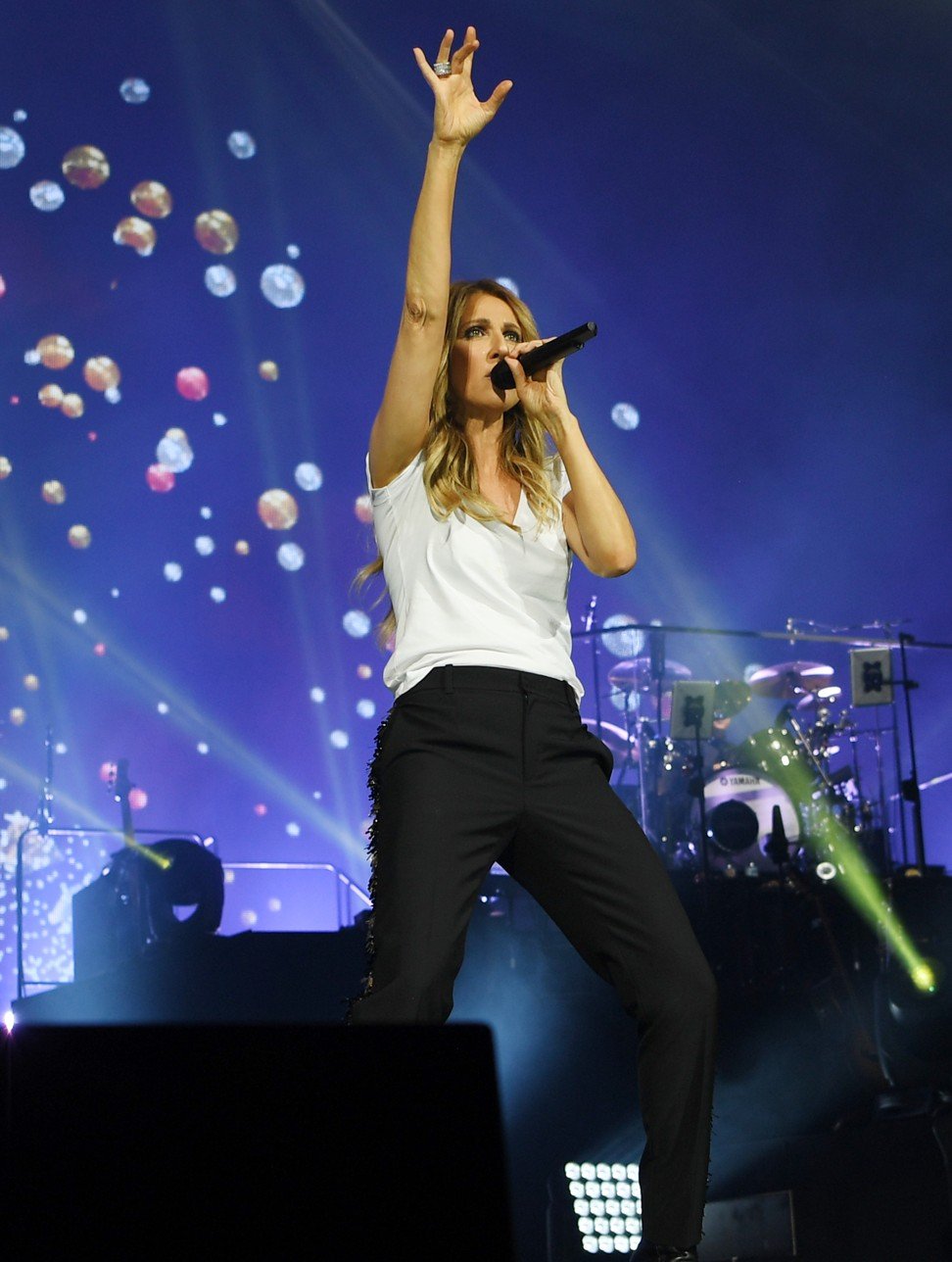 But the pop diva will be the first to concede that she is not the person she was then, with a husband and young son, Rene-Charles, in tow. In the intervening decade, she has had two more children – twins Nelson and Eddy are seven, brothers for now 17-year old Rene-Charles. And in 2016, Dion lost her husband of 22 years, Rene Angelil, to throat cancer.
Twenty-six years Dion's senior, it was Angelil who famously discovered Dion when she was 12, and shaped her into the global phenomenon she later became. She talks often about how he mortgaged his house to launch her career, how together – she as a young, prepubescent unknown – begged people to write songs for her.
"Every experience you go through in life, whether it's the birth of a new baby or the loss of the love of your life, it is an opportunity for growth," she said. "Life imposes things on you. You don't have a choice. You hope for the best but you have to deal with things as strongly as possible."
Nearly two years on from Angelil's death, Dion's voice still cracks when she speaks of him; her smile disappears. In the first raw weeks and months of widowhood, she said she had to become "king of the jungle, to be the tiger in the family", to convey to her boys, "that 'mom's here, I got you, we're OK'.
"We expected it was going to happen. I'm not the first one [to lose a husband], and I won't be the last."
For a brief moment, she collects herself, apologises, and quietly resumes our conversation.
"My husband and I were partners all my life," she said. "We were 50-50. But [when he died] he gave me the other 50. I became a whole. I will always live with my husband. He is a part of me. I look at my kids, and my husband is in the house, times three."
In the two years since Angelil's death, Dion's career has forged ahead. Tickets to some shows of her 2017 European Tour sold out in minutes. Her intimate 2017 French-language album, Un peu de nous (A Bit of Us) made its debut in France at the top of the charts, and was certified gold. She has had success outside of music as well; her Celine Dion line of leather bags and accessories, launched last year, has already raked in US$10 million in sales, according to Women's Wear Daily.
Like just about every other celebrity, she has a fragrance line; a couple of dozen variations have been launched since 2003, the last one in 2014, with gross global sales in the region of several hundred million dollars.
But people flock to Dion not for purses and perfumes, but for her voice. They pack the Colosseum on 70 or so nights a year to hear her sing her greatest hits – Because You Loved Me, The Power Of Love and, of course, the mega-selling My Heart Will Go On from Titanic.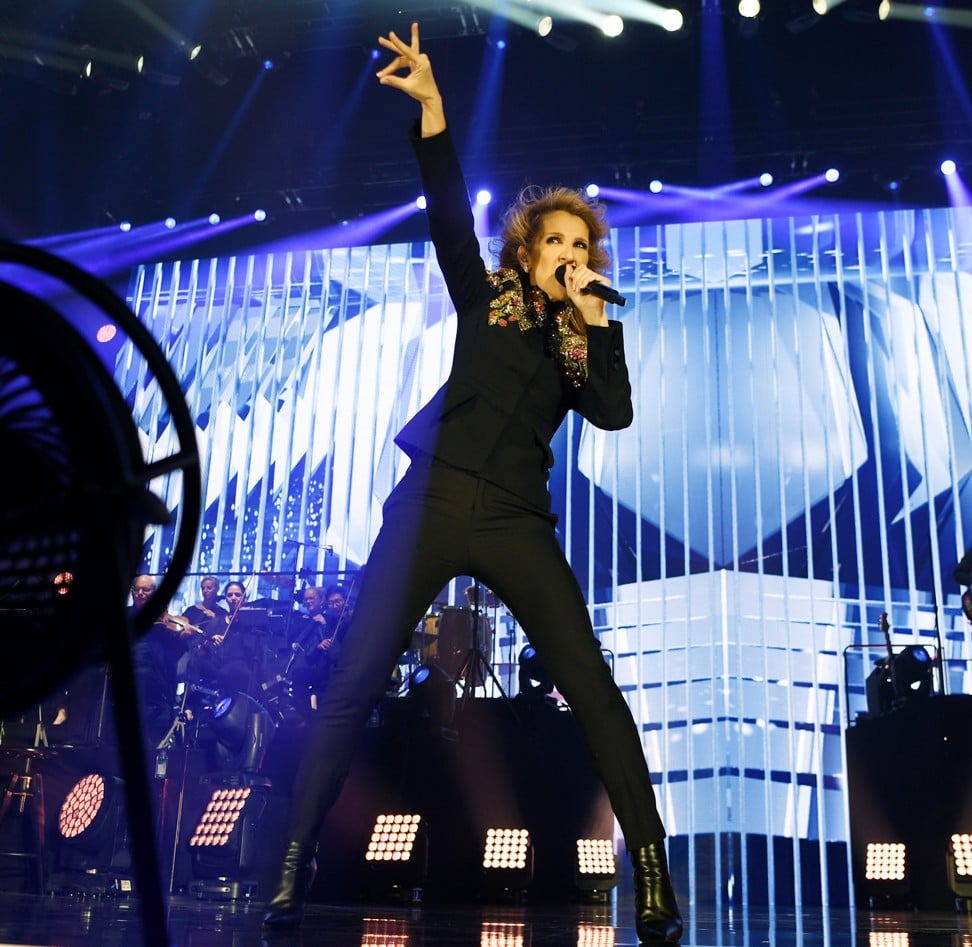 And they do so because one of Dion's most recognisable gifts is her ability to reduce a huge stadium performance in front of thousands of people to something that feels inordinately more personal. In the crowds, people are swaying, clapping, singing along, crying. Her fans often believe she is singing just to them.
"I always felt that, but I never talked much about it," she said. "I didn't want [people] to say, 'she thinks she has got to bond with everybody'. But I do feel that I've been telling my story all my life."
In between performing and preparing for her upcoming tour, Dion is quietly working on her next musical project, an English-language album that she says "is exciting, and a little bit different".
"Musically, the best is yet to come," she said. "I'm not going to say, 'Ladies and gentlemen, this is the new me'. We're not doing that. But we are exploring new sounds, new producers and writers and lyricists."
Asked when the record might be finished, Dion reverts to a thread that has run through the conversation. In mourning the loss of her husband, she talked about how she also found her own voice and learned to stand up for herself. She is better at drawing boundaries, and is more selective than ever about how she spends her time, and with whom.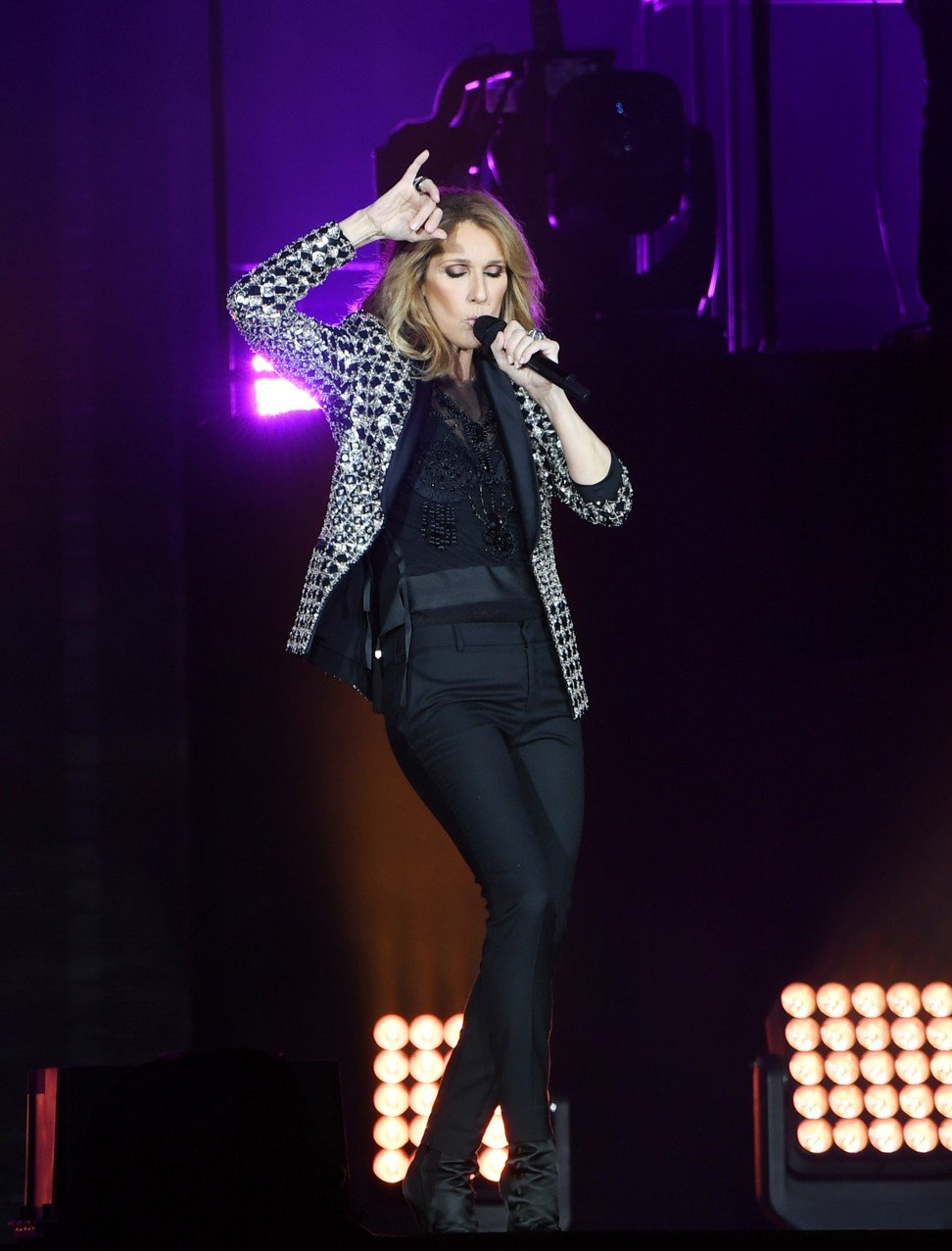 "Saying 'yes' all the time is not the right thing to do," she said. "Saying 'no', in a positive way, might be. You have to choose your people. You have to be aware of the vibrations around you. Some people mean well, some don't, and not everybody loves you. I'm trying to meditate, to find my own strength, to open a space in the inner centre of my body. And when I do that I feel like everything good is happening."
But will her new album be finished? "It's going to be ready when it's ready," she laughs. "Before, it had to be done by yesterday. But now, I'm like, 'sorry, bye, I'm going to go meditate'. I'm just human after all."
Celine Dion, June 29-30, 8pm, Cotai Arena, The Venetian Macao, Cotai Strip, Macau, HK$480-HK$4,880, tickets on sale soon via Cotai Ticketing
This article appeared in the South China Morning Post print edition as: How a grief-stricken Diva unleashed her inner tiger