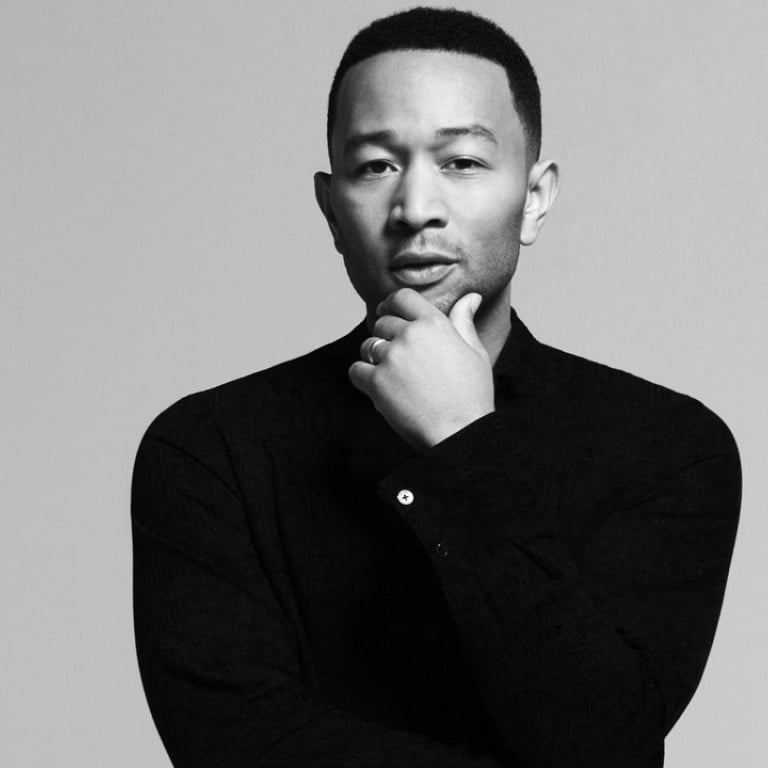 John Legend on his career and still wanting to make a difference as he returns to Hong Kong
Whether he is singing love or protest songs, the US singer has proved a huge success, but it did not come easy, and despite 10 Grammys, and an Oscar – for the song Glory, from the film Selma – there is plenty more he wants to achieve
Before John Legend can play at Hong Kong's AsiaWorld-Expo on March 10, as part of his Darkness and Light World Tour, he first has to succeed in reaching the city.
Things didn't go so well on his previous trip to Asia, when he was on board a flight from Los Angeles to Tokyo in December last year that had to turn back after four hours when an unauthorised passenger was discovered on board.
"That was pretty insane," he says. "I only want to go in one direction this time."
Legend, who has played Hong Kong once before, in 2013, might have had a slow-burn start to his career, but he hasn't stopped making up for it since.
The 39-year-old, born John Roger Stephens in Springfield, in the American state of Ohio, started performing as a child in a Pentecostal church; he has produced five solo studio albums and one collaborative effort, with The Roots; won 10 Grammys, an Oscar – for the song Glory, with rapper Common, from the film Selma – a Golden Globe and a Tony Award; acted in an Oscar-winning film; become the owner of a successful film and TV production company; and written and performed the fourth most played wedding song in the world.
Before that, though, there was a long period of trying to establish himself, during which he held down two jobs at the same time – musician and management consultant, for Boston Consulting Group.
"I didn't sleep at all back then, working all day as a consultant and then working all night playing clubs, " he says. "I was doing all that because I knew that my real dream was to be a musician. For three years, I was playing clubs and meeting producers, managers and other musicians.
"One of the people I met was Kanye [West], who had started working with [Jay-Z's label] Roc-a-Fella and was really making a name for himself, and we started writing together in late 2001."
It was during this period that Legend acquired his stage name, which isn't quite as self-aggrandising as it sounds. It was given to him by performance poet J. Ivy, on account of Legend's classic soul voice, and only reluctantly adopted by Legend himself once others started using it.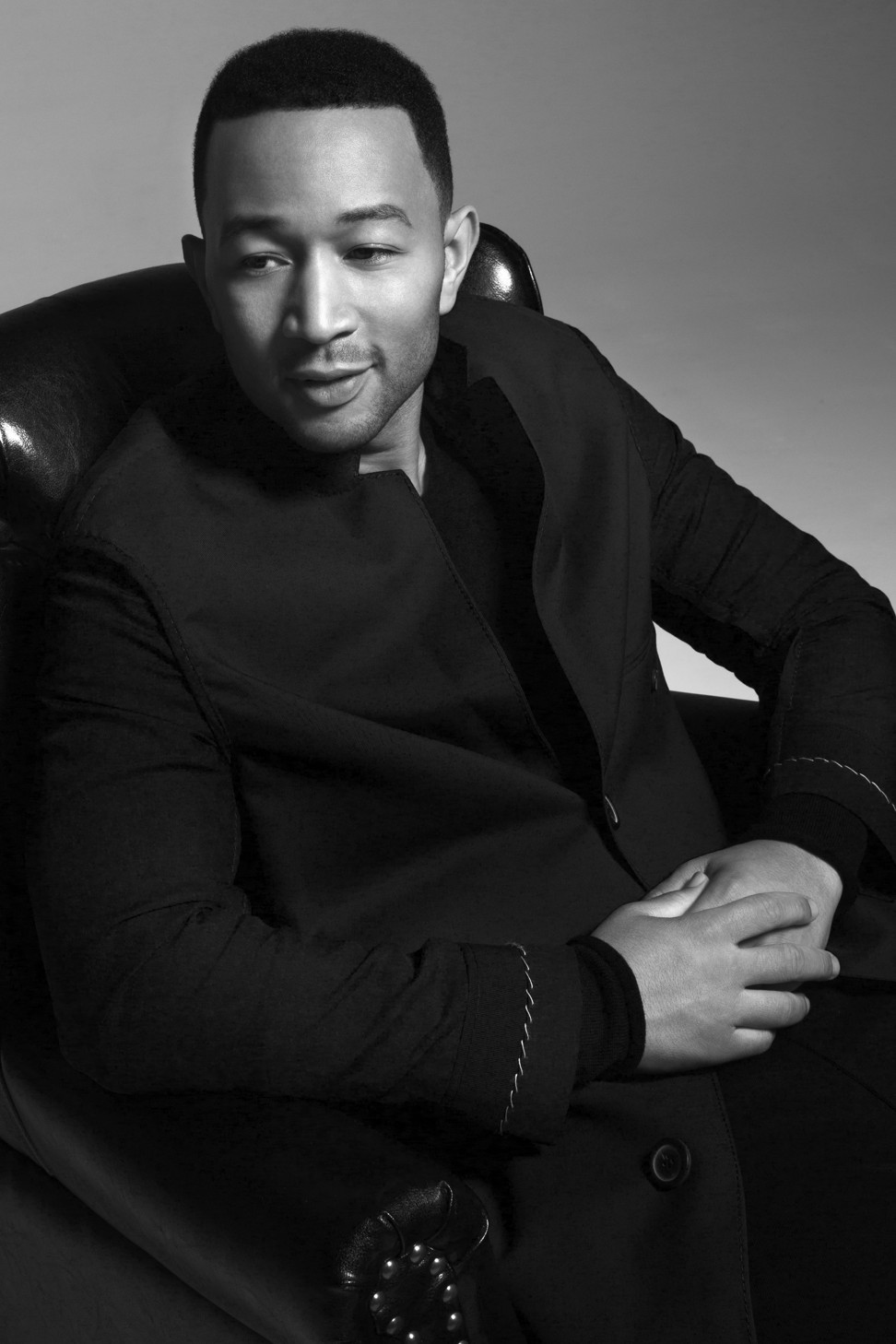 Before his breakthrough debut album Get Lifted (2004), an instantly accessible blend of R&B and old-school soul, he had an extended period of collaborations and songwriting credits; as well as Kanye West, he worked with the likes of Lauryn Hill, Alicia Keys and Jay-Z.
"It didn't happen overnight," he says. "People only started to know who I was from my being on other people's songs."
His signature hit, 2013's All of Me, from his fourth album, "Love in the Future", is the one that's popular at weddings and it's an ode to his wife, model Chrissy Teigen.
Legend is much in demand as a collaborator – for his songwriting, his sweet, optimistic, expressive, somewhat cherubic voice, and his piano playing – and even by contemporary pop's madcap mix-and-match standards, he has racked up an impressive list of collaborators.
They include Mariah Carey, Ludacris, Ariana Grande, Al Green, DJ Khaled, Herbie Hancock, Sam Smith, Sérgio Mendes, Britney Spears, Ray Charles, Tony Bennett, Mary J Blige, Ghostface Killah, Nas, Stevie Wonder, Snoop Dogg, Lil Wayne, Akon, Calvin Harris, Sly & The Family Stone, Andre 3000, David Guetta and Q-Tip.
For someone whose music can often veer in a distinctly MOR direction, Legend's personal opinions certainly don't. A hard-working philanthropist who sits on the boards of several charitable organisations and has received several humanitarian awards, Legend is outspoken on various political subjects, particularly mass incarceration in the US; he used his Oscar acceptance speech in 2015 to highlight the subject, quoting the statistic that there are more African-American men incarcerated today than there were enslaved in the country in 1850. In 2015 he initiated his Free America project, travelling around the US to investigate the subject in depth.
"I knew the figures, but it's different when you connect at an individual level," he says. "People forget about the human costs, to families and communities. We have a president and an attorney general who are trying to take the country in the wrong direction, but there's still a lot that can be done at the local level."
His commitment to social causes can also be seen in the output of the film production company of which he is a principal, Get Lifted Film. TV programmes it has backed include Southern Rites, about segregated proms and a racially motivated killing in Georgia, and Underground, about the underground railroad escape route in the US south during slavery, as well as the Obama biopic Southside With You.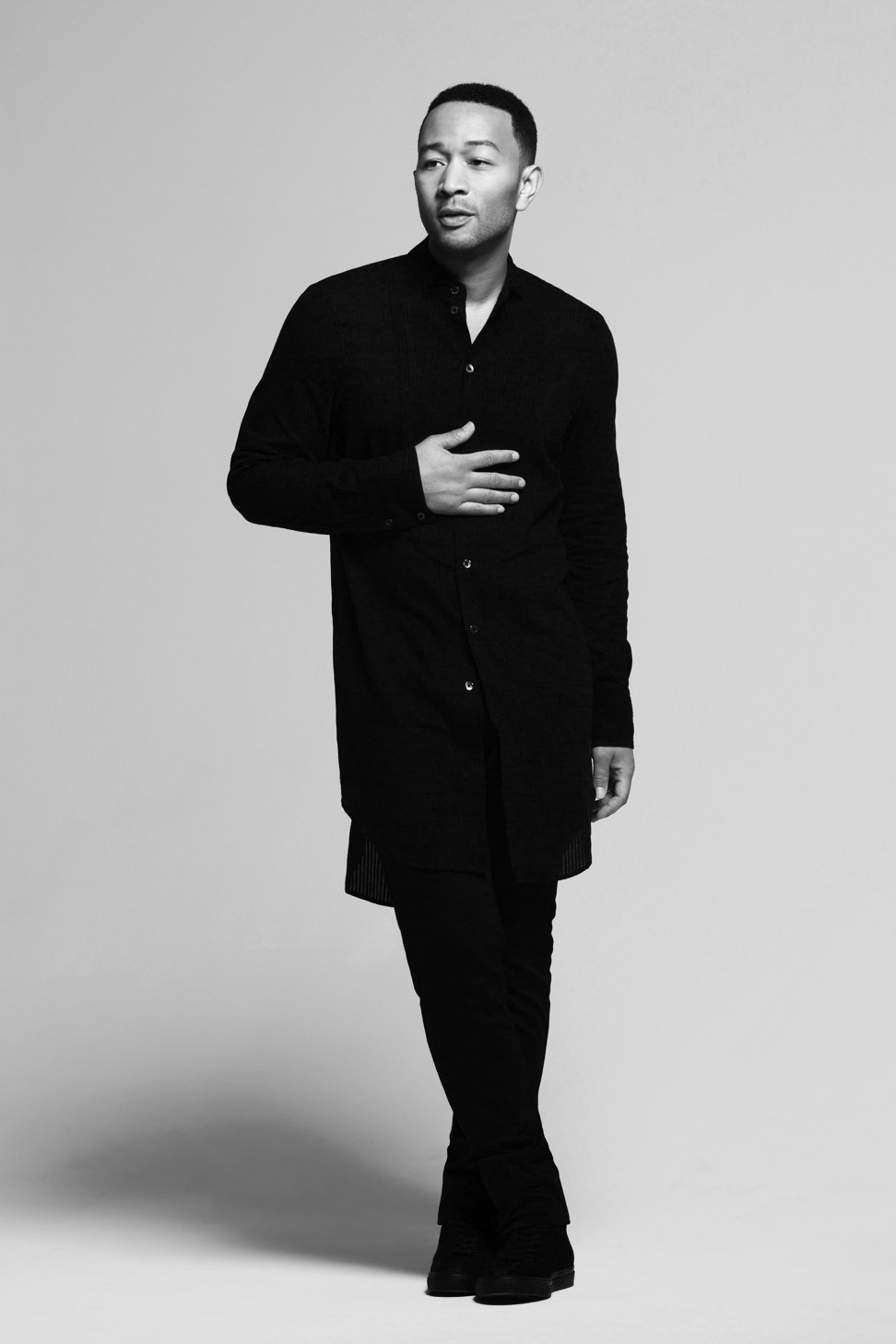 "I didn't really have a dream of running a TV company, but I was involved as a musician with a lot of TV projects, and I enjoyed collaborating with producers and directors. It's been a chance to get involved with a lot of really cool projects; I really wanted to put out stories that reflected my vision," he says.
Get Lifted Film was also executive producer of the Oscar-storming La La Land (2016), and Legend starred in the film as Keith, the populist musician who tries to seduce Ryan Gosling's Sebastian away from the world of purist jazz; he also features on the soundtrack with the song Start A Fire.
Acting, he says, "was a little difficult, but it was a smoother transition for me because I was playing a musician not at that far from me in real life".
La La Land was the production company's first project that wasn't in some way political, but Legend says it struck a literal chord with him for very different reasons.
"All the projects have a big focus either on music or on the social issues I'm interested in. With La La Land, that story definitely resonated with me, as someone who remembers what it's like to be a young artist with a dream."
John Legend, Mar 10, 8pm, AsiaWorld-Expo, Hong Kong International Airport, Lantau, HK$480-HK$1,280, HK Ticketing
This article appeared in the South China Morning Post print edition as: Work hard, dream big: the making of a modern classic