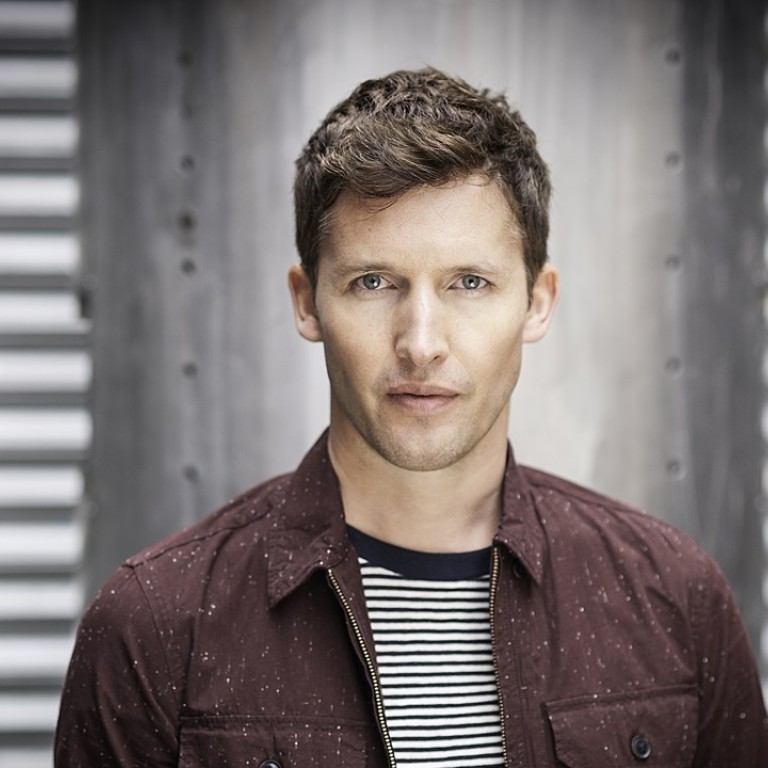 Five James Blunt hits, from Goodbye My Lover to You're Beautiful
The English singer returns to Hong Kong this month, and we've selected five of his most popular songs to get you in the mood before the concert
More than four years since he last appeared in Hong Kong, English singer-songwriter James Blunt is returning for a concert at AsiaWorld-Expo towards the end of the month.
While the five-time Grammy award nominee remains best known for his 2005 single You're Beautiful, Blunt has continued to delight his followers with his brand of heartfelt, melodic pop, and is now on the road to promote his fifth album, The Afterlove , released last year.

To help you get in the mood for the concert on March 29, here are five of Blunt's best-known tracks.
You're Beautiful
While Blunt may now describe this 2005 single as "annoying", there's no denying it is the song that made his name – and one he will never be able to escape from.
Goodbye My Lover
The second 2005 single from the album Back to Bedlam gave Blunt his second top-10 single in the UK. Fun fact: it was recorded in the bathroom of Star Wars actress Carrie Fisher's home.
1973
The lead single from Blunt's second album, All the Lost Souls, gave him his third-consecutive top-10 single in the UK in 2007. He has said the track was inspired by clubbing life in Ibiza and received a remix by DJ Pete Tong.
Stay the Night
Reggae legend Bob Marley is credited as a co-writer of the lead single from Blunt's third studio album, Some Kind of Trouble, from 2010. The lyrics feature a reference to Marley's classic Is This Love – "Just like the song on my radio said / We'll share the shelter of my single bed."
Bonfire Heart (2013)
The 2013 lead single from the album Moon Landing returned Blunt to the British charts, peaking at No 4. The single may have been helped by a PR blunder in which Blunt's record label emailed its entire database a press release about the new track, instead of only the singer's fans.
James Blunt, Mar 29, 8pm, AsiaWorld-Expo, Hong Kong International Airport, Lantau, HK$480-HK$1,080 HK Ticketing