Cambodia
Get more with myNEWS
A personalised news feed of stories that matter to you
Learn more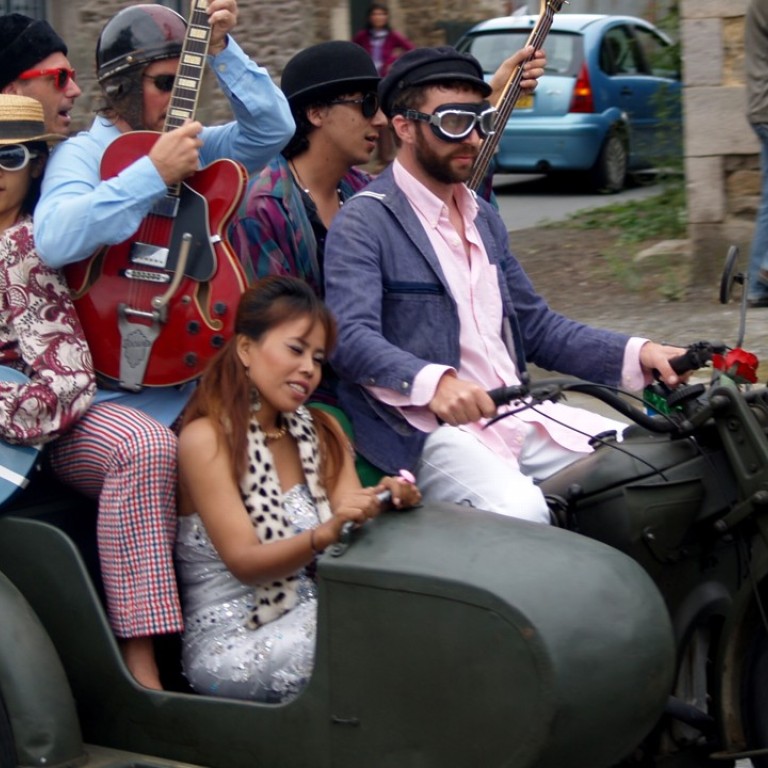 The Cambodian singer who kept the '60s rocking around the world
Kak Channthy, lead vocalist and songwriter of The Cambodian Space Project, grew up admiring Khmer rock heroes and became a musical ambassador, before her life was cut short by a traffic accident in Phnom Penh
Inspired as she was by Cambodia's 1960s rock 'n' roll and determined to keep it alive, it seems particularly cruel that the death of Cambodian Space Project vocalist Kak Channthy at the age of 38 so closely mirrored the trajectories of her own idols; killed before their time as the Khmer Rouge sought to snuff out any memories of that golden age.
Channthy died in the early hours of March 20 in Phnom Penh, when the tuk-tuk she was travelling home in was hit by a car. It's the kind of accident that happens with maddening frequency in Cambodia, but the shock and heartbreak that has reverberated globally in its wake speaks to the impact Channthy had on those around her, and how hard it has been to accept that she is gone.
Channthy succeeded in reigniting the flame that the Khmer Rouge failed to completely extinguish. Playing gigs around the world as the charming, cheeky and beguiling lead vocalist of The Cambodian Space Project, she paid tribute to those old sounds in cover versions, while writing fresh, original music that also tipped a hat to the Cambodian singers and songwriters who had gone before her.
That journey began in 2009, when band co-founder Julien Poulson walked into a karaoke bar and heard Channthy – also affectionately known as Srey Thy – singing Johnny Guitar by Peggy Lee; a rare choice of song among the chart-toppers that usually blare out into the Cambodian capital's humid nights.
Poulson, from Australia, and Channthy decided to form a band, The Cambodian Space Project, and focused on pushing new psychedelic frontiers while staying true to the heart of Khmer rock 'n' roll. It was a recipe that delighted people from a variety of backgrounds, and Channthy took to her role as a kind of musical ambassador with her usual cheer and spark.
"Channthy was inspired by the great Cambodian singers of the 1960s, particularly Pan Ron – an earthy, bold performer who was a kind of Aretha Franklin, and the other great diva of the time, Ros Sereysothea, who could be compared to Diana Ross," says Scott Bywater, who played in The Cambodian Space Project and collaborated with Channthy on other musical projects.
"In turn, Channthy has been an inspiration to a new generation of Cambodian singers, excited by her revival of the music of their grandparents."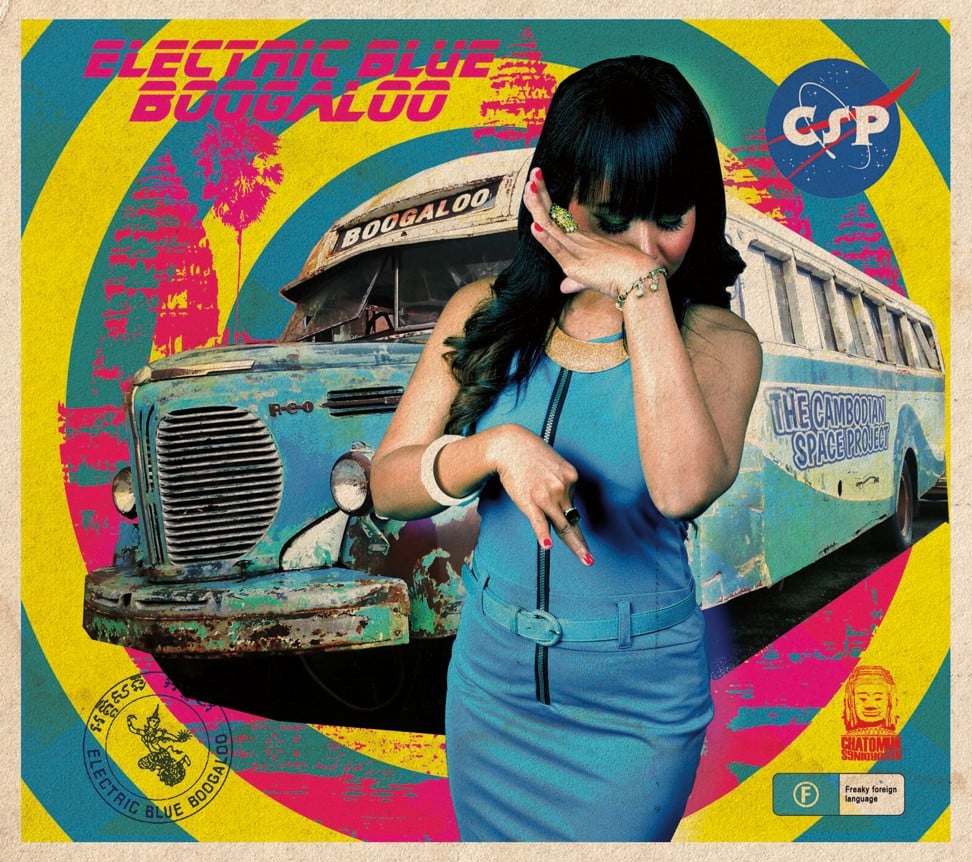 It was Channthy's voice that carried her from her home village to stages and crowds around the world, but she used her talent as a singer and songwriter to pay tribute to Cambodia, to its beauty and hardships.
Songs such as Whiskey Cambodia and Broken Flower perfectly showcase her hauntingly beautiful yet powerful voice, while the upbeat Have Visa, No Have Rice poked fun at missing Cambodia while on the road.
Her cover of Ros Sereysothea's Cambodian classic Chnam Oun Dop Pram Muy (I'm Sixteen) spoke not only to those who had survived the war, but to a generation of young people eager to cling on to, and revive, that golden age of music.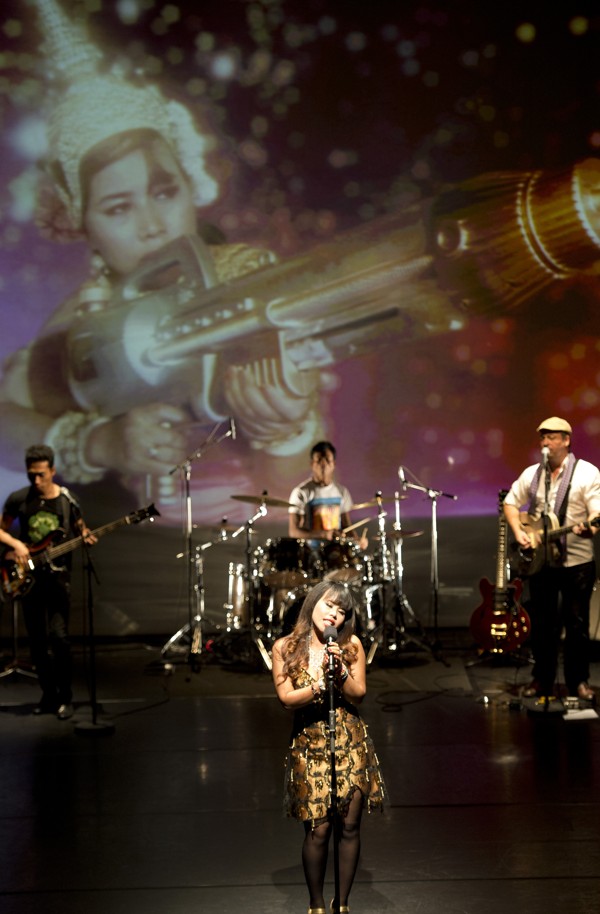 Perhaps most importantly, her voice broke down the invisible borders that often divide people. Never was this more apparent than when the band played shows in Phnom Penh, which would be packed out with both locals and foreigners bopping together in a sweaty mass.
"Channthy had an extraordinary charm and sincerity both on stage and off," Bywater says. "You didn't need to know the language to be moved and excited by her singing and her songwriting… [she] made friends and fans everywhere she went."
Channthy came from humble beginnings. Raised in Prey Veng province, in a poor family, "she never let her past stop her from achieving her dream as an international star who entertained hundreds of thousands of people around the world through her songs and beautiful voice", says Keo Kounila, a media consultant and blogger in Phnom Penh.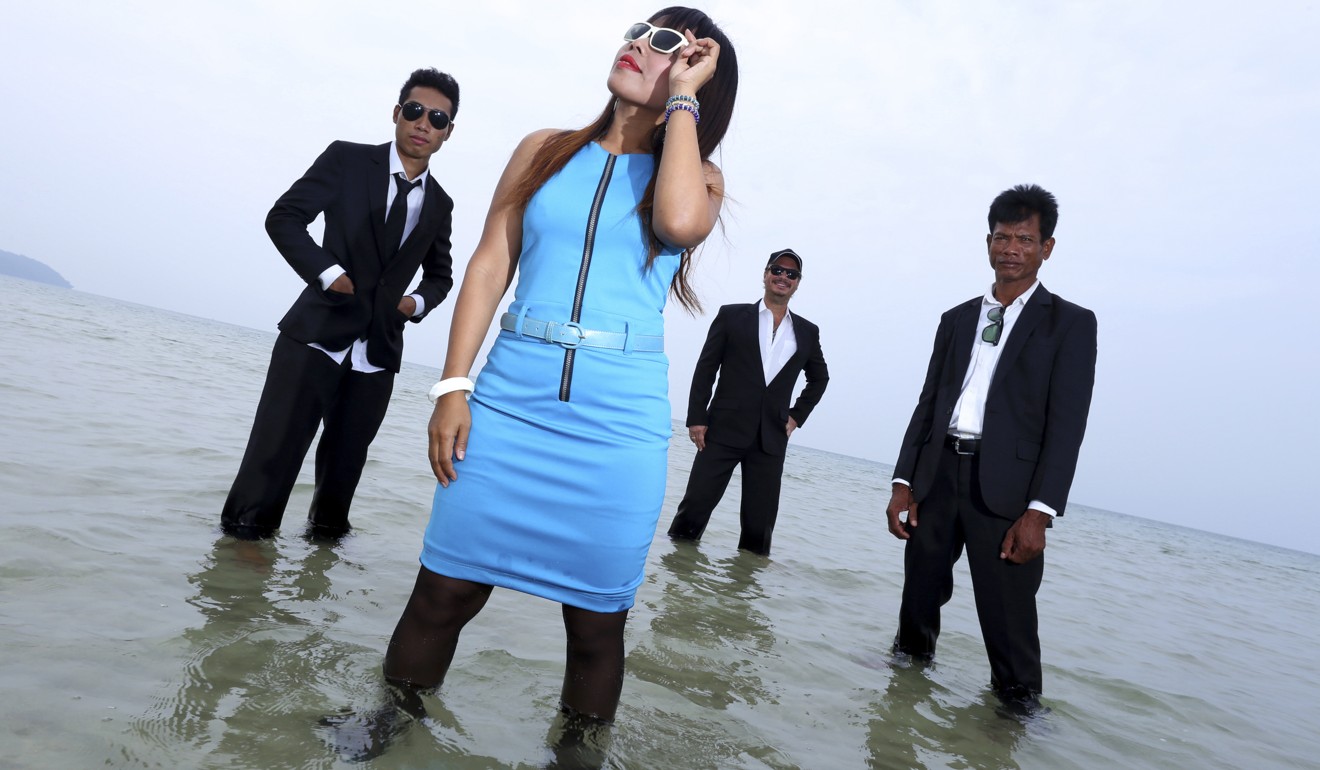 Channthy's stage presence – defined by her smiling face and dance moves – made her "a role model of female strength and independence to everyone, not only Cambodians", says Kounila. "Our hearts are totally broken that she's gone too soon."
Writing in her band's biography, Channthy said she knew from a young age she would light up the stage one day.
"My mum was my teacher. I didn't go to school, except for one week," she said. "When the teacher ask if anybody sing, I say 'Me! Me!' Everybody shy, me not shy!"
Channthy is survived by a 13-year-old son.
This article appeared in the South China Morning Post print edition as: Remembering one of Cambodia's most vital voices