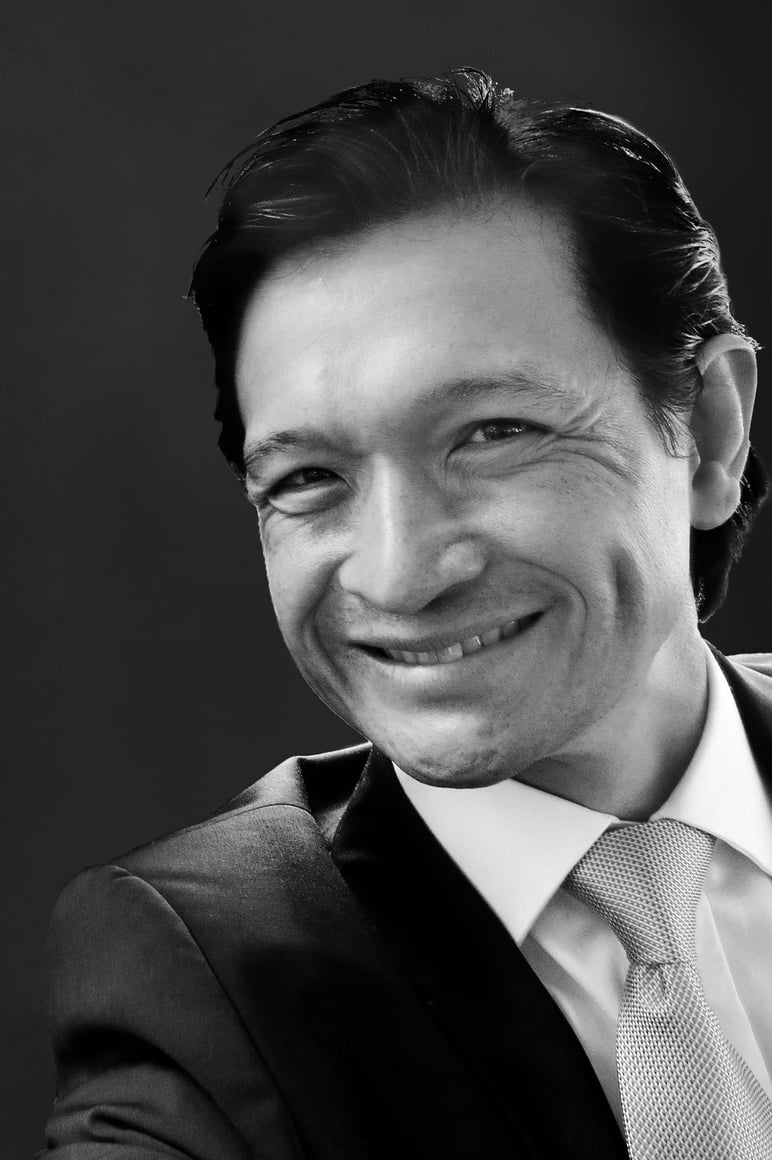 SCMP Columnist
The Hongcouver
by Ian Young
The Hongcouver
by Ian Young
Who is Lil Tay? Behind the illusion of the foul-mouthed nine-year-old Asian rapper and internet sensation
The rising internet star's foul-mouthed videos are viewed by millions, but despite her persona as a streetwise Los Angeles gangsta, clues point to her living in Vancouver, with a realtor mother behind the camera
Lil Tay is a foul-mouthed Asian child rapper and rising internet star whose videos are viewed by millions.
She has more than 1.4 million followers on Instagram, although describing them as fans would be a stretch – they mostly delight in heaping her with abuse, in racist or crude terms that match her own lexicon.
The case against the miniature vulgarian, supposedly nine years old, is as follows: Lil Tay has gone viral by flashing wads of US$100 bills, railing against "f***ing broke-ass n*****s" and making ridiculous boasts of buying Lamborghinis, wearing US$100,000 watches, hanging out with Kim Kardashian and living in a Los Angeles mansion after making a fortune "moving bricks" (selling drugs).
About the only thing that seems genuine is the vitriol hurled at her – "Asian bitch" expresses the general sentiment, while countless others ask: "Where are your parents?"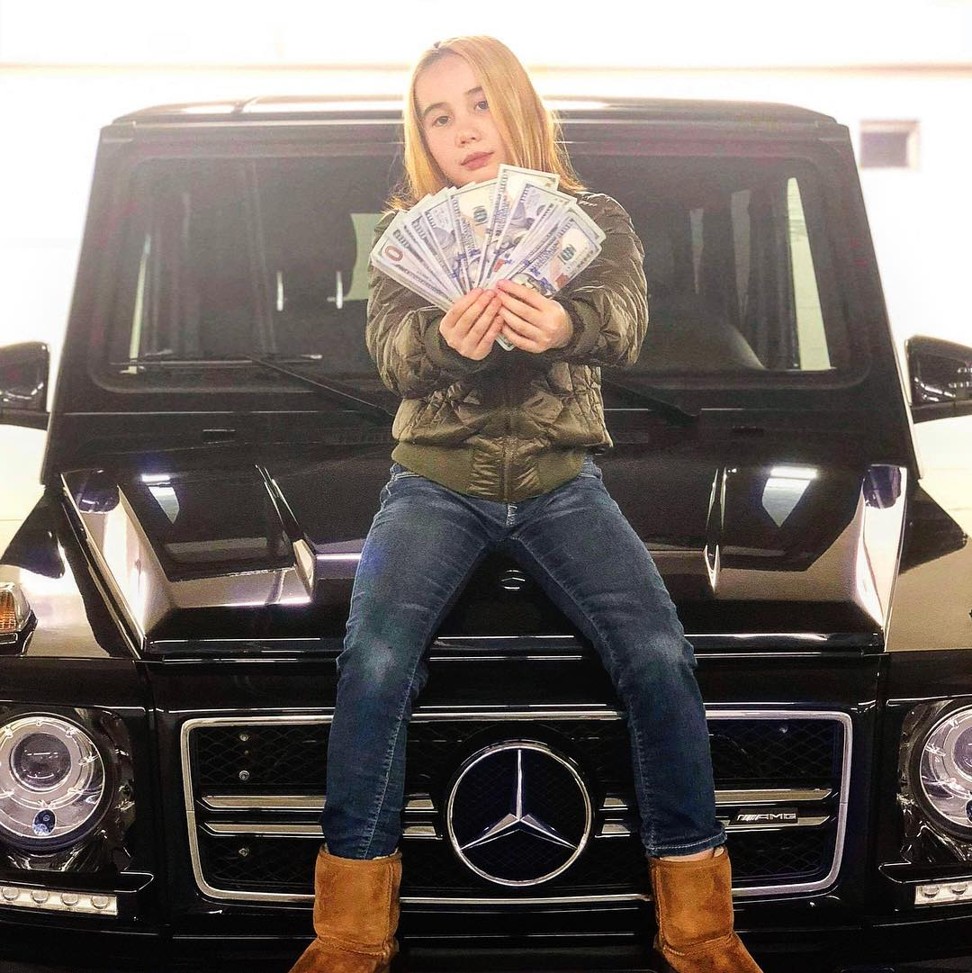 Lil Tay seems to give as good as she gets. "Imma f*** your momma … then imma become your father. But I ain't spending money on child support. Imma spend that money on foreign s***, bitch," she tells one supposed hater. 
But in case it needs to be said: Lil Tay's toe-curling rants – she uses the N-word with abandon – are performances, however ill-advised, and "Lil Tay", herself, is just a persona. She styles herself as the "youngest flexer of the century", using shorthand for rap-styled braggartry.
Whether she is getting in a fight with Bhad Bhabie, aka the Cash-Me-Ouside girl, or hanging with Instagram star Woah Vicky at Coachella music festival, or with rap star Lil Pump (she is littler, for the record), it's all the same.
WARNING: Video contains offensive language
Lil Tay's unlikely character is that of a Los Angeles gangster kingpin who commands an army of "shooters" from her mansion in the Hollywood Hills where her "toilet costs more than your rent". 
But in fact, Lil Tay seems to live in a pleasant apartment in downtown Vancouver, Canada, and appears to be putting on a show for her mother. The toilet is clean but unremarkable. 
Although she has filmed videos in sparsely furnished Los Angeles mansions, more telling is the walk-through video of the clearly occupied apartment with clothes in the wardrobe ("Gucci, Louis, Versace", predictably) and a rumpled duvet on the bed. Lil Tay says it's her home in "the Hills", but the view out the window says otherwise, overlooking Vancouver's Granville Street Bridge. The video was certainly shot in downtown Vancouver, in a False Creek condo.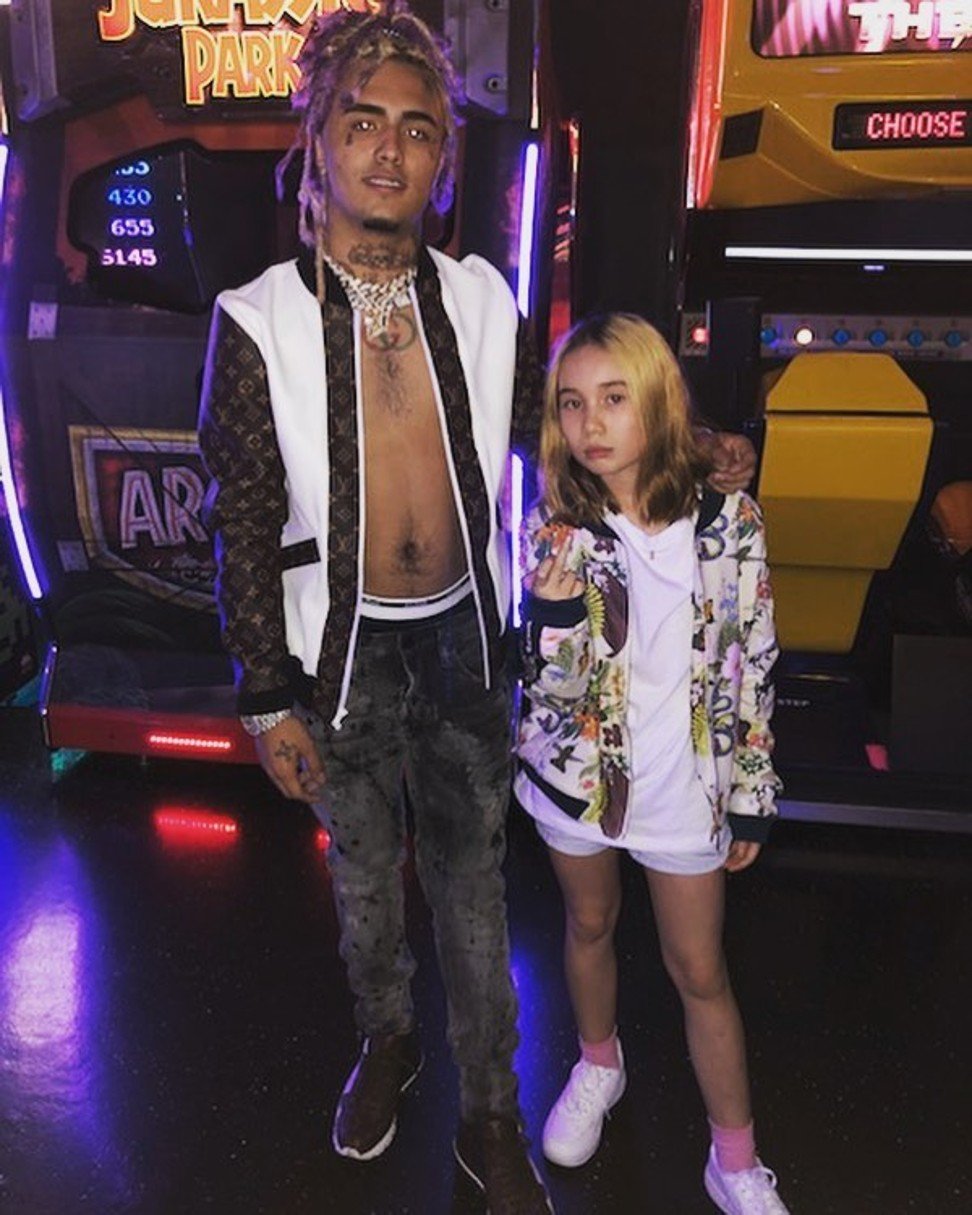 A woman who is briefly seen filming Lil Tay's R-rated antics appears to be Vancouver real estate agent Angela Tian; internet sleuths who concluded that Tian is Lil Tay's mother simply Googled the phone number given as the contact for Lil Tay's management. The two women certainly look the same, although it has not been confirmed that Tian and Lil Tay are related.
Meanwhile, a different video, tagged as having been filmed in the Hollywood Hills, was actually shot in the car park of Vancouver's Oakridge shopping mall the Post discovered. The parking lot in the north tower of the suburban mall's business wing, to be precise, where Angela Tian's real estate office is located.
"I got a message for all you broke-ass haters … This is why all you f***ing haters hate me, bitch," says Lil Tay in the video, which has more than eight million views and 92,000 comments. She climbs into a bright red AMG Mercedes convertible, pulls out a wad of US$100 bills and flicks notes at the camera.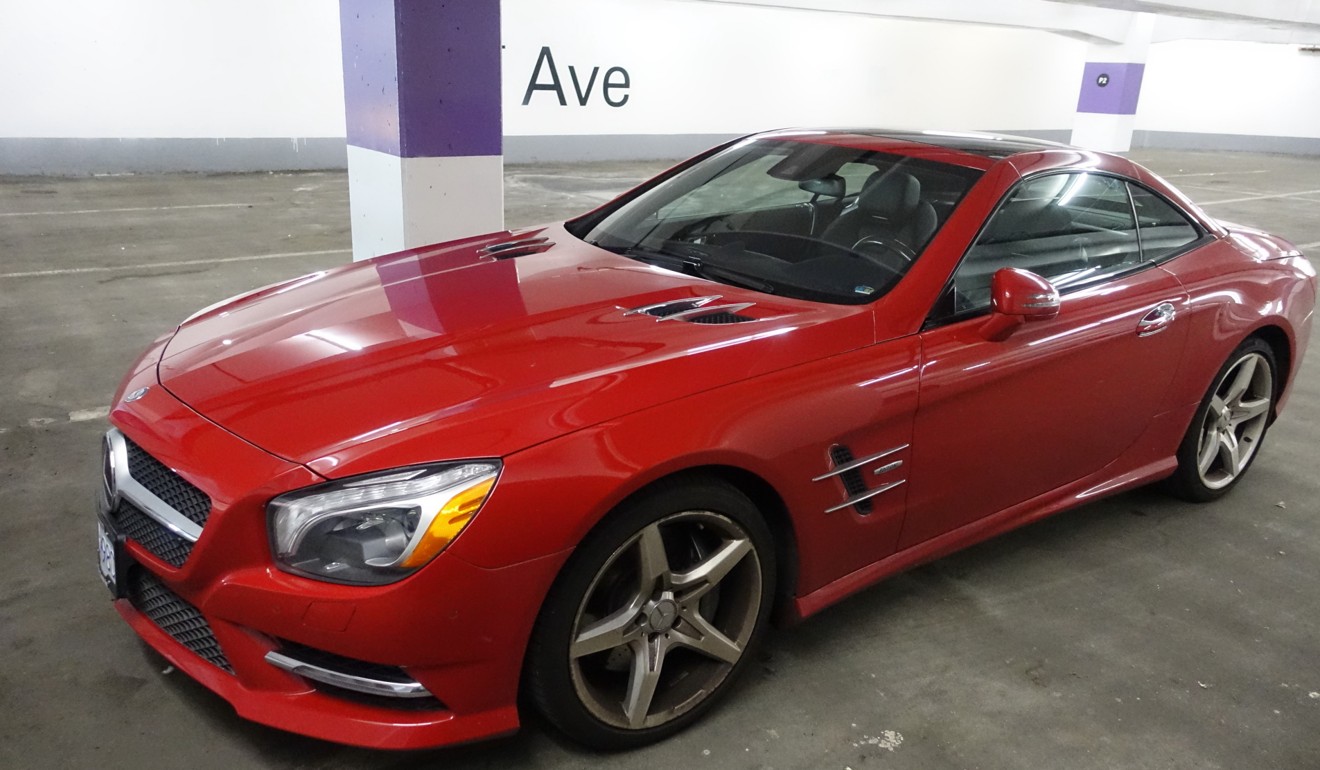 "This s*** cost me 200,000. I'm only nine years old. I ain't got no licence but I still drive this sports car, bitch. Your favourite rapper ain't even doin' it like Lil Tay!"
The Post visited the very parking spot where Lil Tay was "doin' it" (you could almost smell the US$100 bills). A few metres away was parked a bright red AMG Mercedes convertible, identical to the car in the video. 
WARNING: Video contains offensive language
Upstairs at Angela Tian's office, a receptionist said she was unavailable and only came into work infrequently. A phone call to Tian's number went to voicemail, which was full. Emails to Lil Tay's management went unanswered.
Some of Lil Tay's videos veer into the downright awkward. One includes a lengthy encounter with notorious Chicago rapper Chief Keef, whose orbit has a reputation for gunplay and violence; a member of his Glo Gang entourage-slash-record-label was shot dead in a 2015 drive-by, and the shooters then ran over and killed a 13-month-old baby as they made their escape.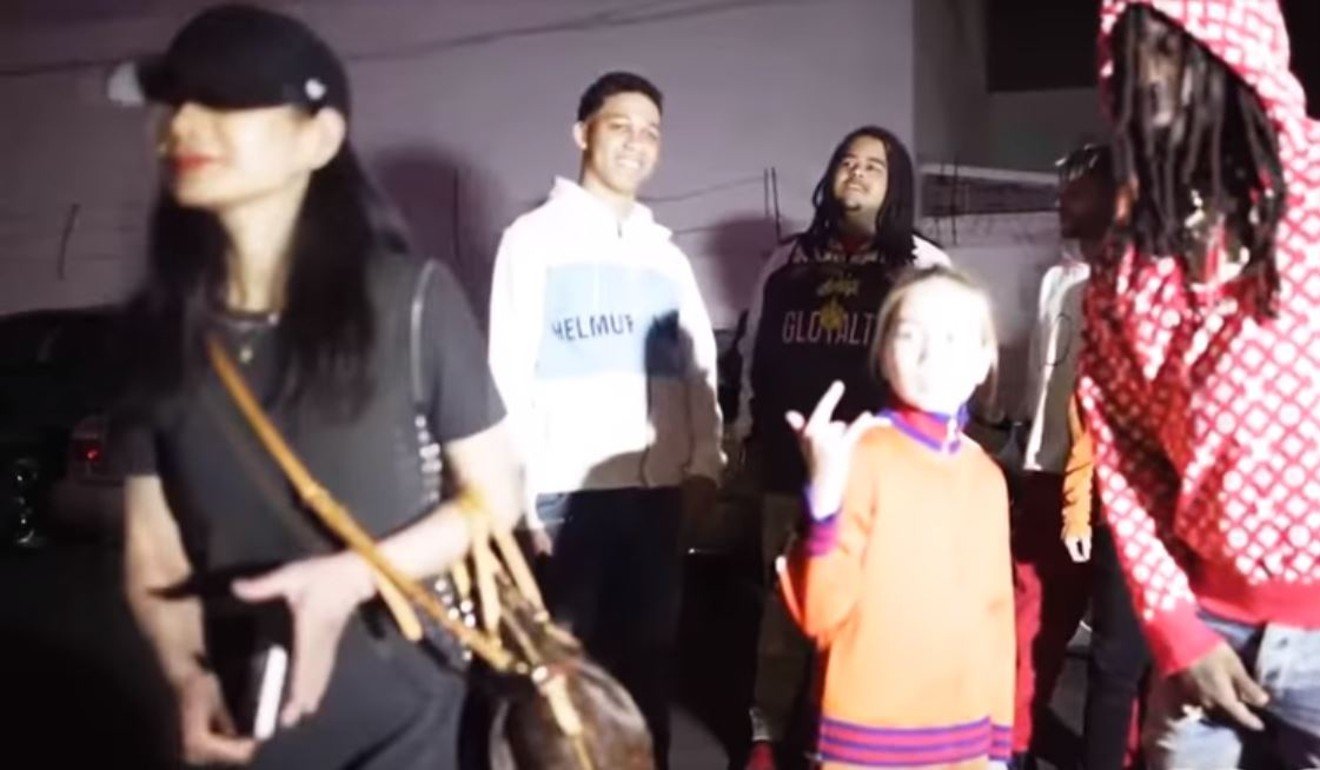 Lil Tay is seen approaching Chief Keef and his bemused friends, then posing briefly with him before launching into her "youngest flexer of the century" routine. "She looks scared out of her life," observed one YouTube commenter.
At one point, an Asian woman in a baseball cap who looks like Tian is seen helping Lil Tay put on a Glo Gang headband, then darting out of frame after being told to get out of the way by an unseen man speaking Mandarin. Later, an unseen woman tells Lil Tay in Mandarin to pose for a photo.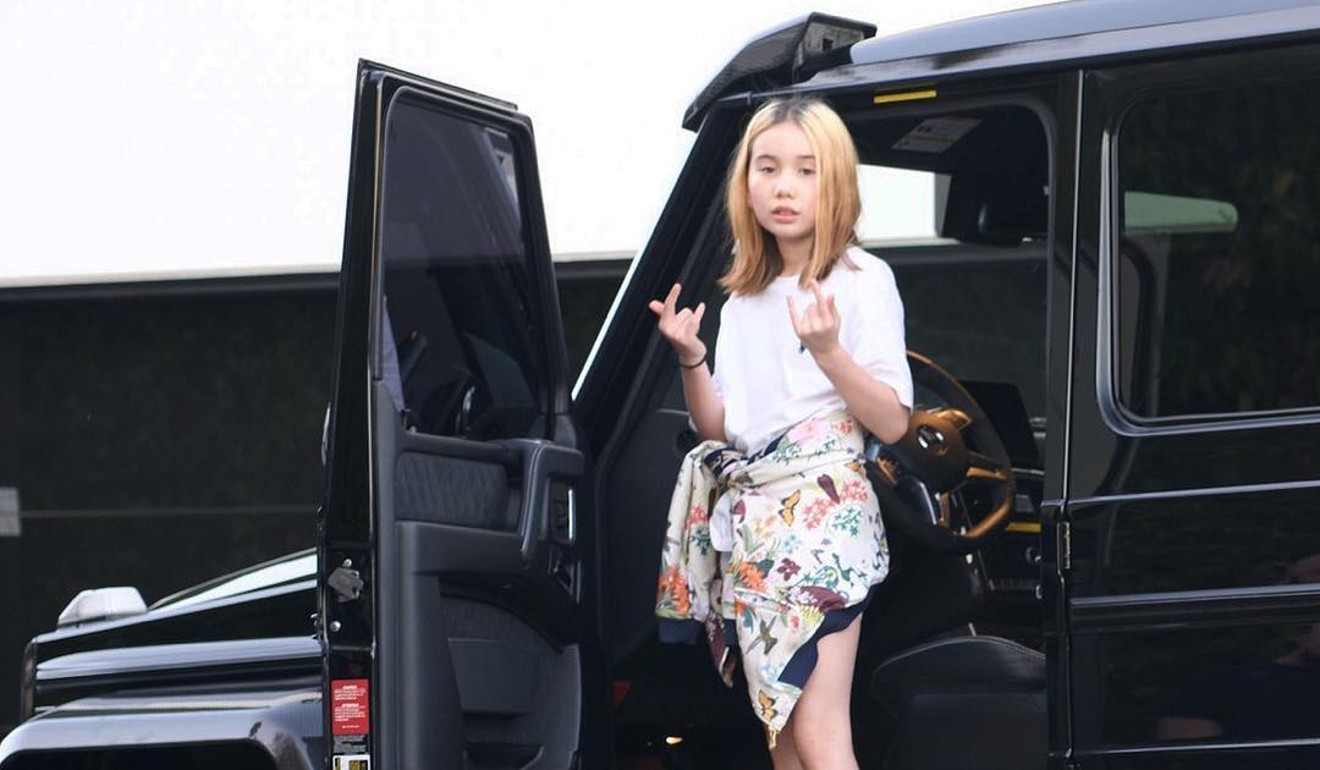 Whether or not Lil Tay herself is making any money from her antics is unclear, but other people certainly are. 
YouTubers with highly monetised platforms have produced videos about or with Lil Tay that have garnered tens of millions of views since she rose to infamy late last year. The prominent YouTuber RiceGum (Bryan Le) received more than 11 million views for two videos roasting Lil Tay.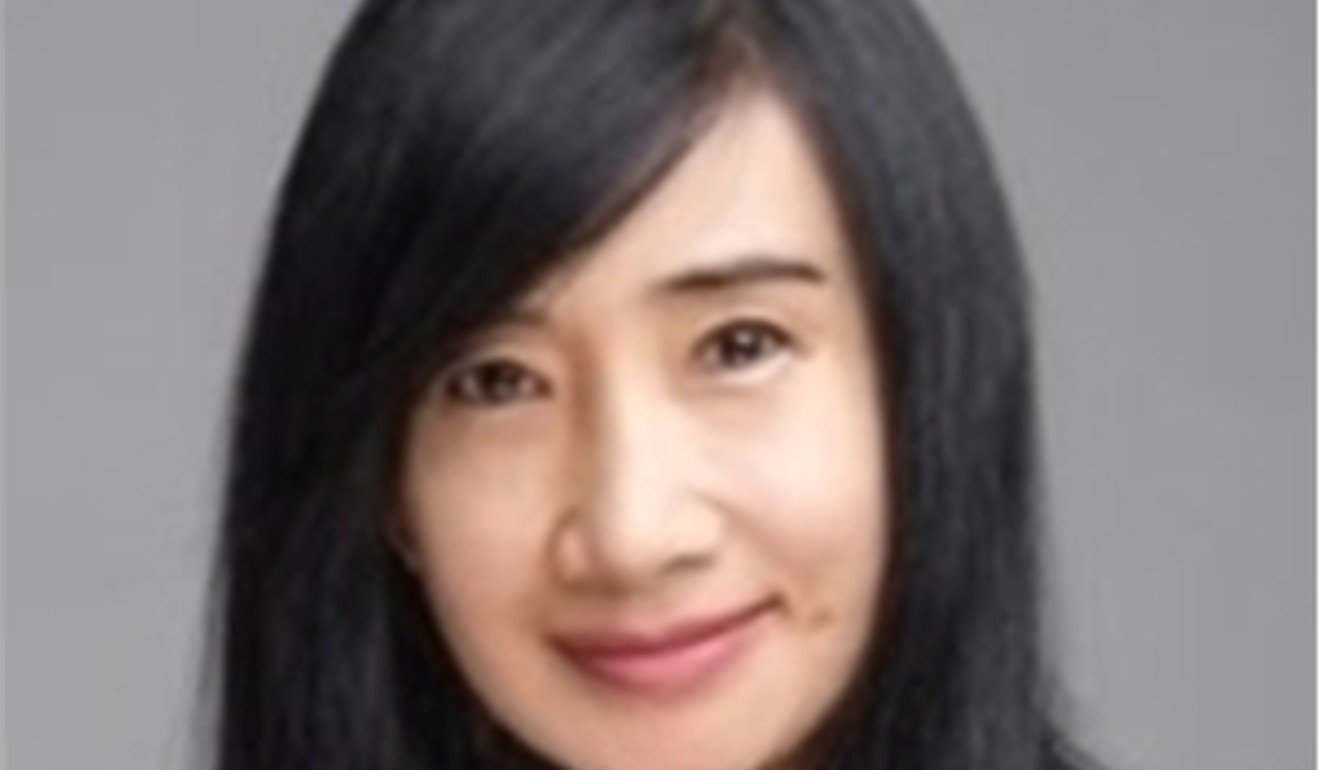 Her Instagram rants are watched and despised by millions, but Lil Tay's only music video, Lil Tay – Money Way, has a modest 155,000 views on YouTube.
Many of Lil Tay's early videos (say, from six months ago), have vanished from her Instagram account, which now boasts a scant 17 posts. But they are preserved for posterity on YouTube.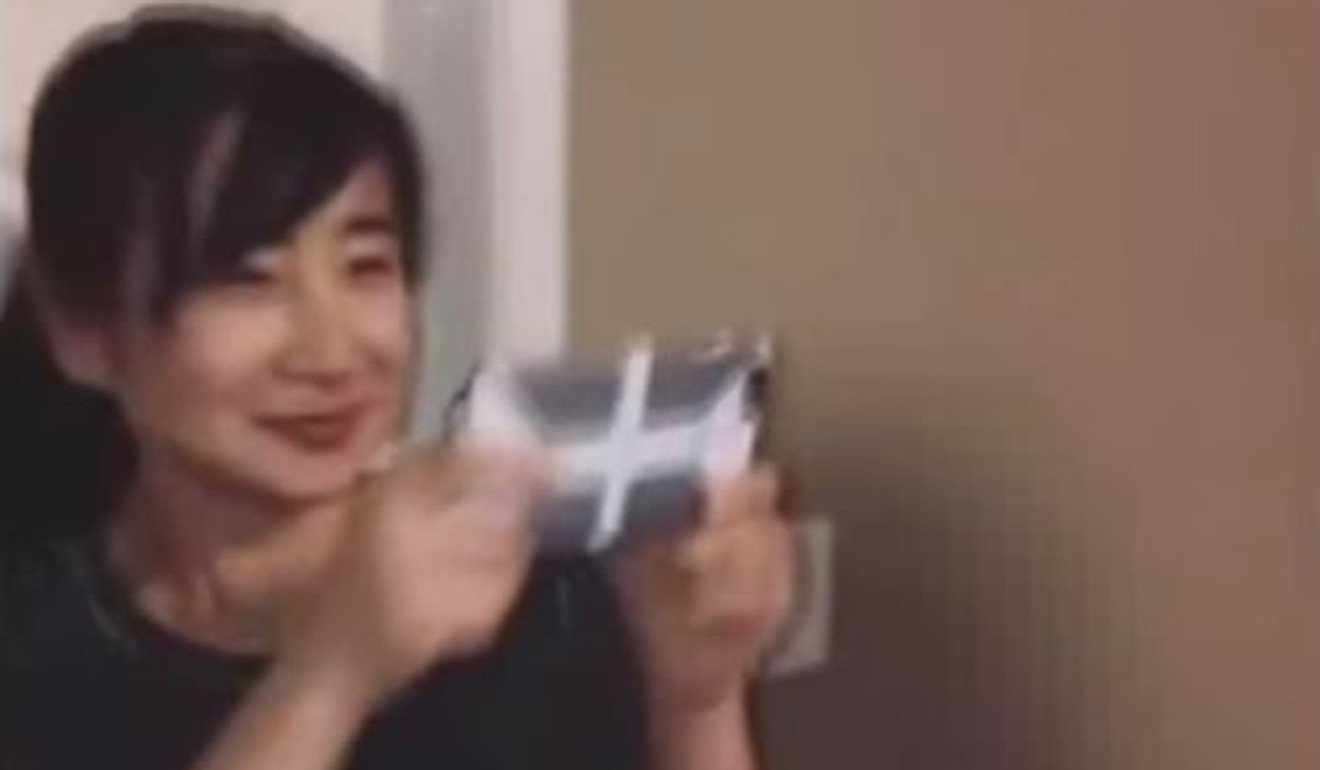 One shows her appearing to break character. Unlike her extant Instagram posts, the video is self-filmed. Her cheeks are flushed as she addresses people who have tried to get her social media accounts shut down in response to one of the roast videos by RiceGum, whom she calls a friend.
"If you actually think RiceGum is beefing with a nine-year-old then you might wanna think about that for a second." Her voice trembles. "I have a dream, I'm trying to make my mom proud … if you don't like me, just block me, I didn't do anything to you." 
Her eyes well up. The tears look real enough.
The Hongcouver blog is devoted to the hybrid culture of its namesake cities: Hong Kong and Vancouver. All story ideas and comments are welcome. Connect with me by email [email protected] or on Twitter, @ianjamesyoung70.