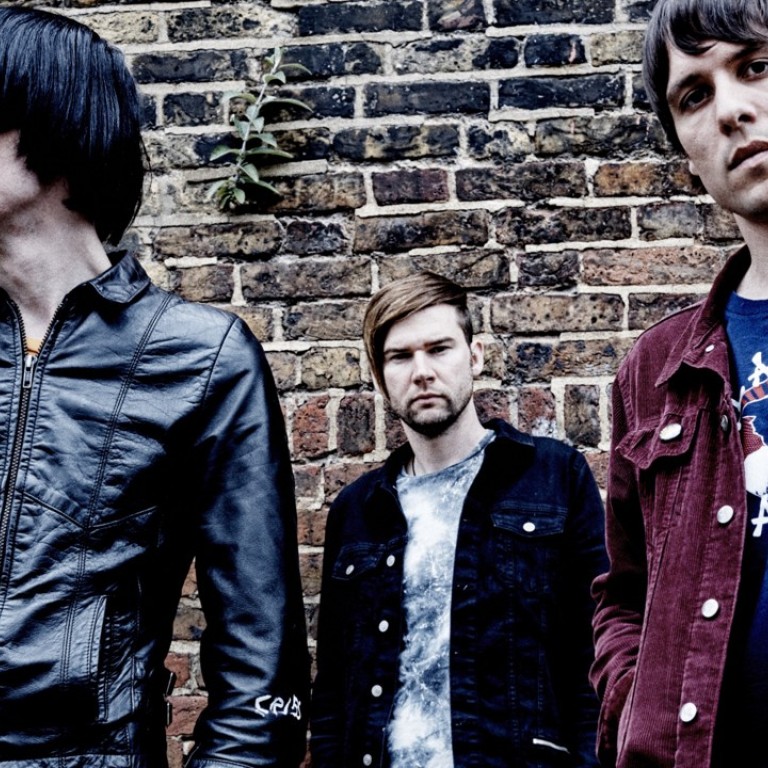 Live in Hong Kong: indie rockers The Cribs, still abuzz over China fans' enthusiasm at Chengdu gig
British trio known as the Brothers Jarman have seven albums and countless shows on the concert circuit under their belts but lead singer Gary says they've never fitted the rock 'n' roll, lads-on-tour stereotype
The Cribs' first gig in Chengdu was just as electric as the thunder and lightning crackling outside. The three brothers from the north of England stirred the crowd in the western Chinese city into a leaping, singing mass with a characteristically energetic performance last week.
Gary Jarman, older sibling to Ryan and Ross, says they were bowled over by the enthusiasm in China, and were looking forward to making a third appearance in Hong Kong, tonight.
"Chengdu was such a positive, unjaded, very pure experience," the lead singer and bassist says on the phone after the performance at the city's Nu Space venue. "We haven't been there before so it wasn't just another gig for us, [whereas] we have some degree of expectation for Hong Kong now. We know the crowds are good and that people really get into it.
"We'll try to find a balance between playing stuff from the new record and maybe getting a little bit deeper rather than just playing the songs everyone knows."
The band's seventh album, 24-7 Rock Star S**t, released last year, marked their return to the rougher, punk-leaning, DIY sound of their early career – a time when many of their contemporaries were channelling a much cleaner, computerised sound. Recorded on tape in five days and released to minimal fanfare with no label advance, the album was their highest charting to date.
Returning to basics was a risk, albeit a liberating one, Jarman admits.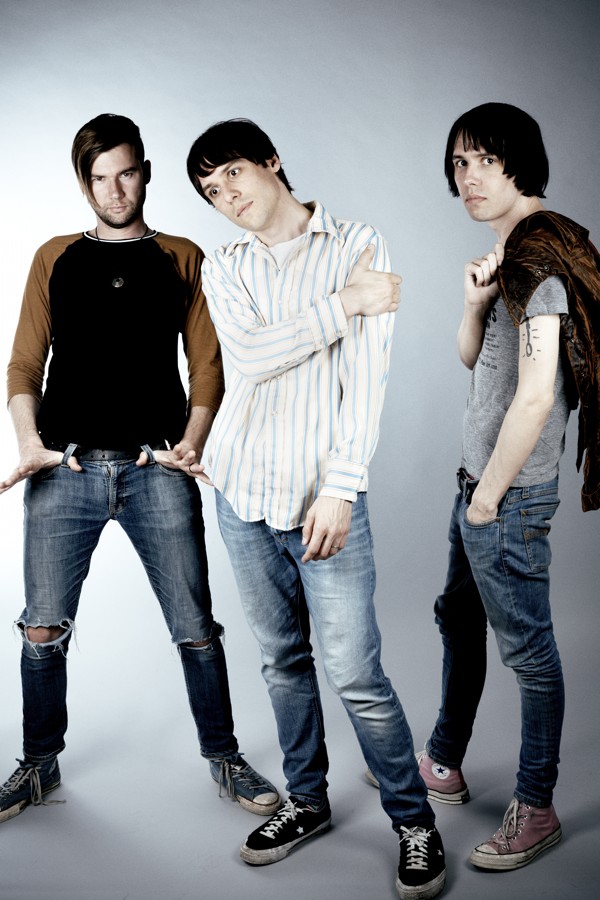 "It was really fun making this record, but I don't think the team behind the band really wanted us to do it, if I'm honest. Because we hadn't taken money from anyone, there was no pressure. It was like when we started out.
"People think the convention of the time is the safe way of doing things, but to try to scrub stuff up now for the mainstream would alienate people."
The trio – the "Brothers Jarman", as they're dubbed – broke into the British mainstream with their third album, Men's Needs, Women's Needs, Whatever, released almost exactly 11 years ago.
It was 2007 and the British airwaves were in the grip of indie rock, characterised by young, white men with sharp haircuts, tight jeans, underdog anthems, and band names beginning with "The".
Fuelled by the intrigue of the almost cultlike chemistry between the brothers, Men's Needs … fitted the zeitgeist with a radio-ready collection of "Morse-code guitar riffs, new-waved drumbeats and thick-accented shout-speak", as Pitchfork, an online magazine, wrote at the time.
Last year, the band marked the album's 10th anniversary with a string of shows in which they played all the songs from that album. They also received a trophy from the British Phonographic Industry (the Brits) in recognition of the 100,000 copies the album sold – an increasingly rare accolade in the age of streaming.
It was cause for celebration, says Jarman, but also an opportunity to move on from an album whose success had cast a long shadow over their subsequent releases.
"It was an unusual feeling," the 37-year-old Jarman says. "We definitely got a kick out of it, but [the award] seemed old-fashioned. It also consolidated the idea that the album is in the past now.
"It was a perfect storm, a product of its time – 2007 was about MySpace, early social media, kids connecting each other through message boards. It doesn't matter what record we make, circumstances won't be like that again."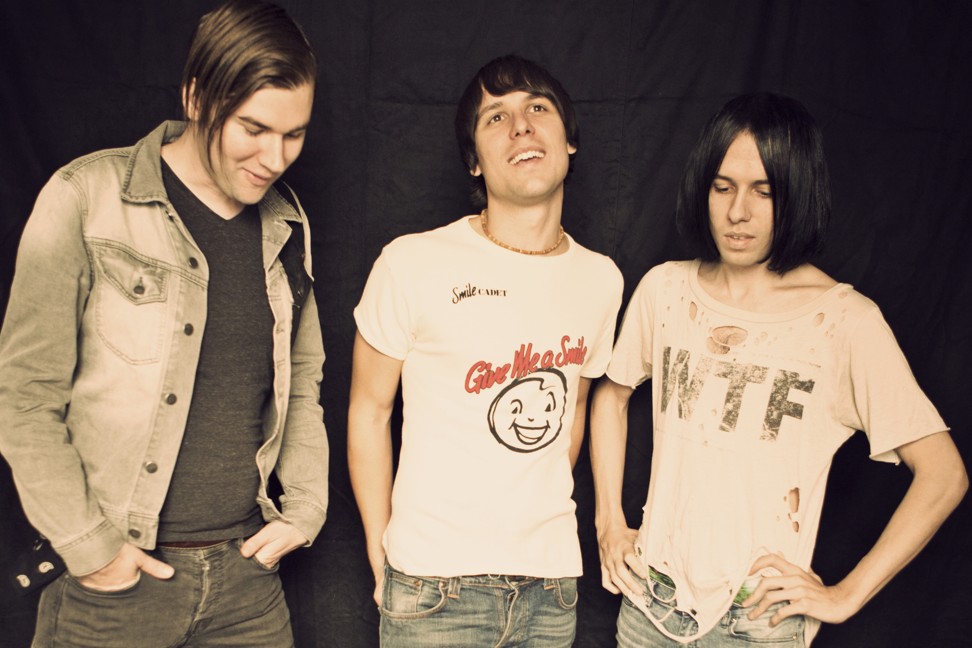 However, he concedes: "Those songs are still very much part of our lives – we play three or four every night. Taking it on the road, at first we were paranoid about it. We didn't want to feel we were playing to nostalgia. But it was really fun."
Despite the attention the album earned them, The Cribs couldn't shake the feeling that they were outsiders – not least because fame had arrived three records in, and off the back of an album that sounded little like their previous releases.
"People lumped us together as part of this Britpop thing we didn't feel any affiliation with. It was so far away from where we'd been on the first two records," Jarman says.
"We were in conflict with that rock 'n' roll, lads-on-tour vibe. It was really uncomfortable," he says.
As the music industry grows more diverse, inclusive and innovative, that brand of guitar-oriented indie rock sounds increasingly anachronistic.
The brothers, who grew up listening to feminist punk from the United States and Riot Grrrl records, have never been afraid to advocate gender equality in interviews and through their lyrics, setting them apart amid a culture that glamorised the notion of 'rockstar' behaviour.
The #MeToo movement that started last year was "so overdue", Jarman says. "The lack of accountability is something people have been preying on for a long time. People thought it was OK – it was very wink-wink, nudge-nudge, 'This is what the music industry is like.' I'm glad people can be held accountable for things that happened back then."
He adds: "I used to do interviews where people would be like, 'You guys are a bunch of northern brothers, so what's with the feminism?' Such a bad question!" he says. "The idea of men being feminists should not be weird, but at that point, 10 years ago, it was like, 'Why would you not just want to enjoy being a guy in a band?' It was embarrassing.
"With musicians, actors, there's this idea that people are supposed to be lucky to do it. That means the people making the decisions have always had the ability to exploit the fact that people feel like they're lucky to be there."
The Cribs, meanwhile, are happy to be able to keep making music and delighting their most patient fans in increasingly far-flung locations.
"Being from a small town ourselves, we know the frustration of bands only playing in the main cities. We want to go to places we haven't been before," Jarman says.
He adds: "If there's one thing this band isn't, it's ungrateful. We've been on the road for 15 years and I'm not jaded at all. I'm constantly overwhelmed by the fact anyone cares about what me and my brothers do and our relationship as a family."