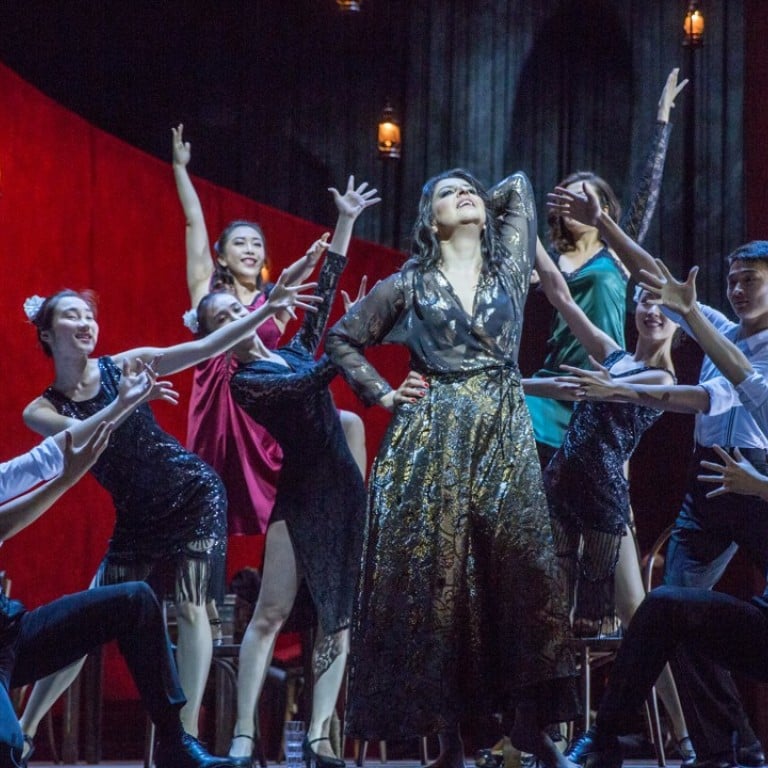 Opera Hong Kong's Carmen production wows audience with irresistible music and gutsy performances
Timeless story about passion and freedom is brought to life by world-class artists, including Armenian opera singer Varduhi Abrahamyan whose huge voice matches her thrilling stage presence
Opera Hong Kong's third production of Carmen in eight years enjoyed a sold-out run that confirmed the huge popularity of Georges Bizet's masterpiece with local audiences. It featured stunning performances from world-class singers, who brought out opera's raw, dark, and primal side.
The company's latest offering has a distinctly French flavour – director Jean-Romain Vesperini and his design team are French, as is the conductor, Yves Abel (leading a solid performance by the Hong Kong Sinfonietta).
Visually, it works well. A massive, simple yet ingenious set by Bruno de Lavenère rotates to serve as everything from Lillas Pastia's bar to the entrance to a bull ring. It's also particularly effective at evoking the mountains where the smugglers' camp is located.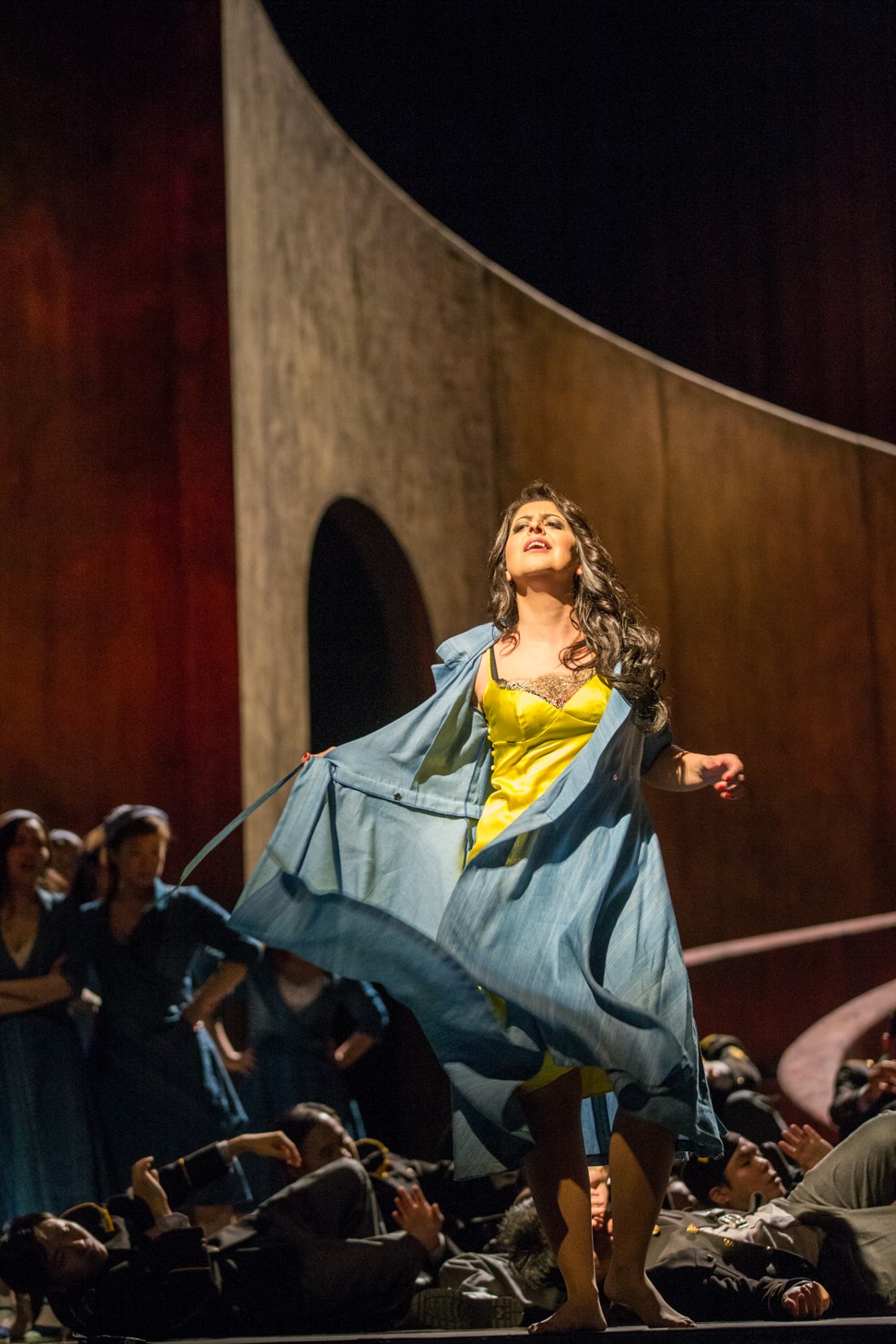 Thibaut Welchlin's restrained costumes give a 1930s feel (more Spanish Civil War than gypsy extravaganza), and Carmen, Frasquita and Mercedes strut their stuff in silk and lace slips created by the director's sister, luxury lingerie designer Vannina Vesperini.
The production is well-paced, intelligent, and dramatic. The one flaw was Vesperini's introduction of characters (portrayed by the Song and Dance Troupe of Fujian Opera) wearing heavily symbolic costumes including bull's heads and a ballerina in a tutu with a skull mask. These mimes appear at the beginning and, more intrusively, at the end.
Act 4 is further marred by having Micaëla stumble on in a dazed state and Escamillo take a bite out of her throat – Dracula fashion – which proves crass and pointless. This kind of concept may have been cutting edge in the 1960s, but today it looks ludicrous.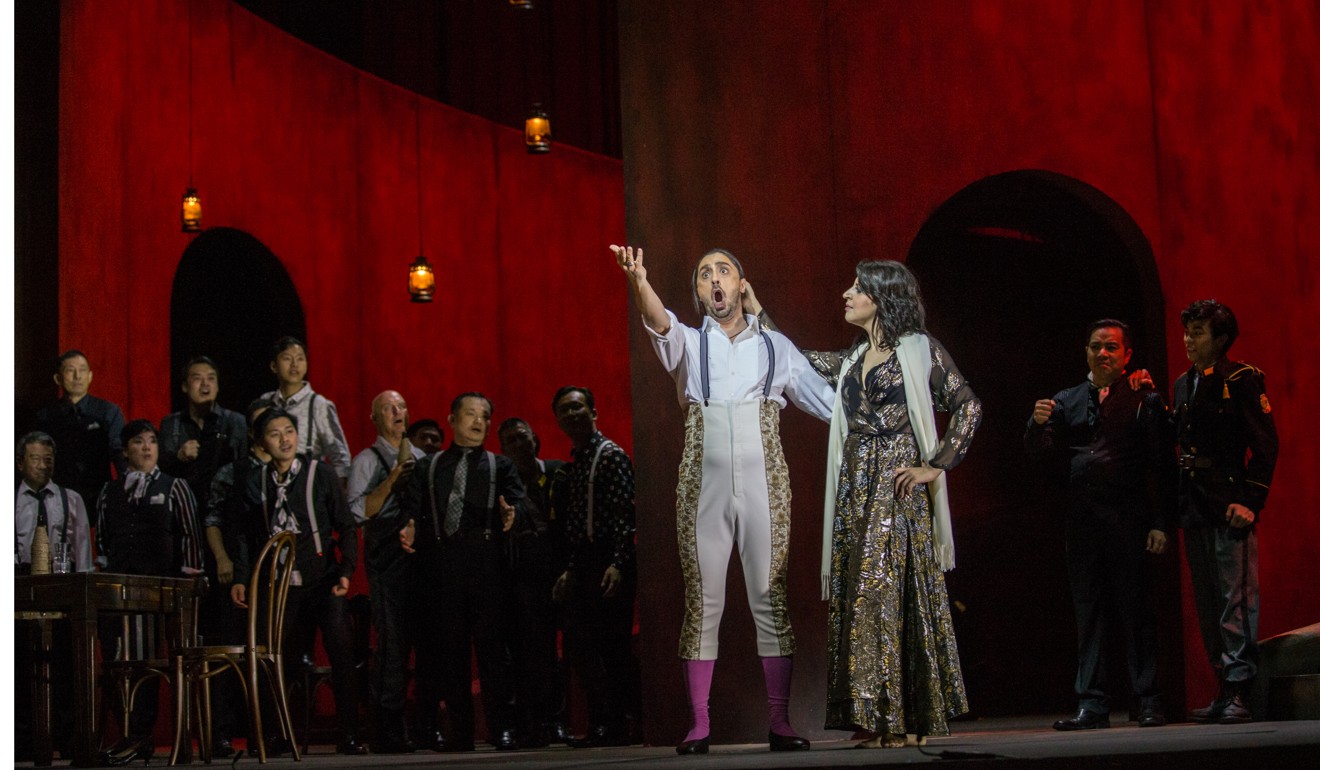 One of Carmen's virtues is that it's pretty much indestructible: the scenario is so strong and the music so irresistible that as long as you have the right cast, it will always work (superb performances made the evening I saw the production a triumph).
Armenian opera singer Varduhi Abrahamyan has performed the title role in such prestigious venues as the Opéra national de Paris and the Bolshoi in Moscow. Her voice is huge and so is her stage presence – from the moment she walks on in Act 1 and launches into the Habanera (L'Amour est un oiseau rebelle), she takes the audience by the scruff of the neck and pins them to their seats. This impressive artist brought out the many aspects of opera's most intriguing anti-heroine, from the fierce mockery of authority in Act 1 and the flirtatiousness of Act 2, to the grim foreknowledge of her fate in Act 3 and the iron will with which she chooses to die rather than surrender her freedom at the end.
If Abrahamyan is a force of nature, she is matched by a magnificent performance from Jean-François Borras, who manages to convey the intensity of José's love for Carmen and the increasing ugliness of his desperation and violence without losing our pity. La fleur que tu m'avais jetée was splendidly sung and unbearably poignant.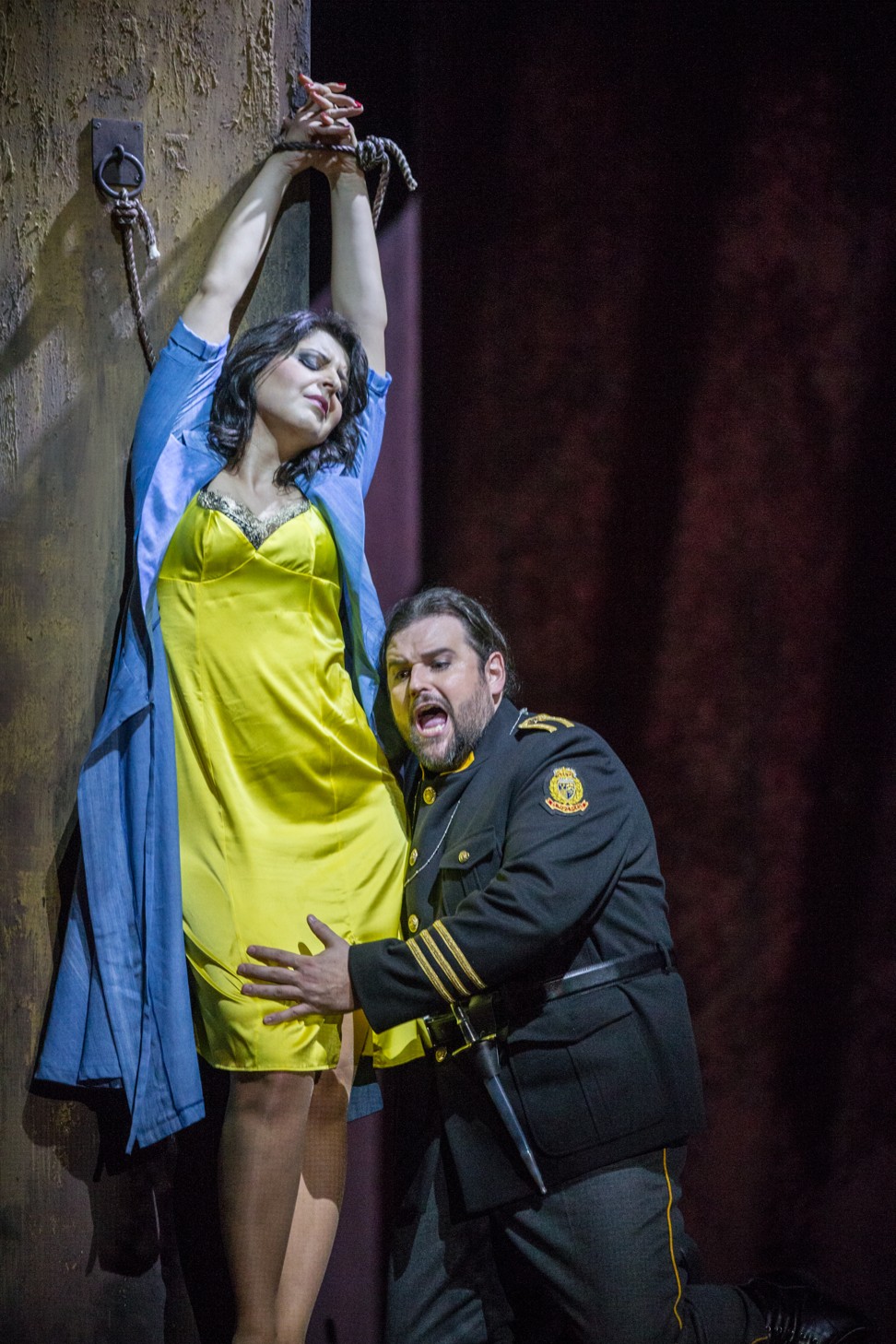 Li Yang was an exceptional Micaëla, singing beautifully and giving the character a welcome feistiness – dressing her in white is a clever touch, as she stands against the tide of darkness which is overtaking José like a last reminder of the man he once was. As Escamillo, Vittorio Vitelli looked the part and acted well (his scene with José in Act 3 was outstanding) although his singing of Toréador, showed some strain in the lower register.
Along with bringing international stars to the city, Opera Hong Kong does much to nurture local singers – Apollo Wong's Zuniga and Albert Lim's Dancairo were particularly good – and the company's chorus continues to make progress with every production.
As well as their full-blooded, well-focused singing, it was good to see the improvement in their confidence in how to move and act on stage, particularly when the ladies let loose and had what looked to be a whale of a time tearing each other's hair out as the feuding cigarette girls.
Carmen, Opera Hong Kong, Hong Kong Cultural Centre Grand Theatre.
Reviewed: May 18