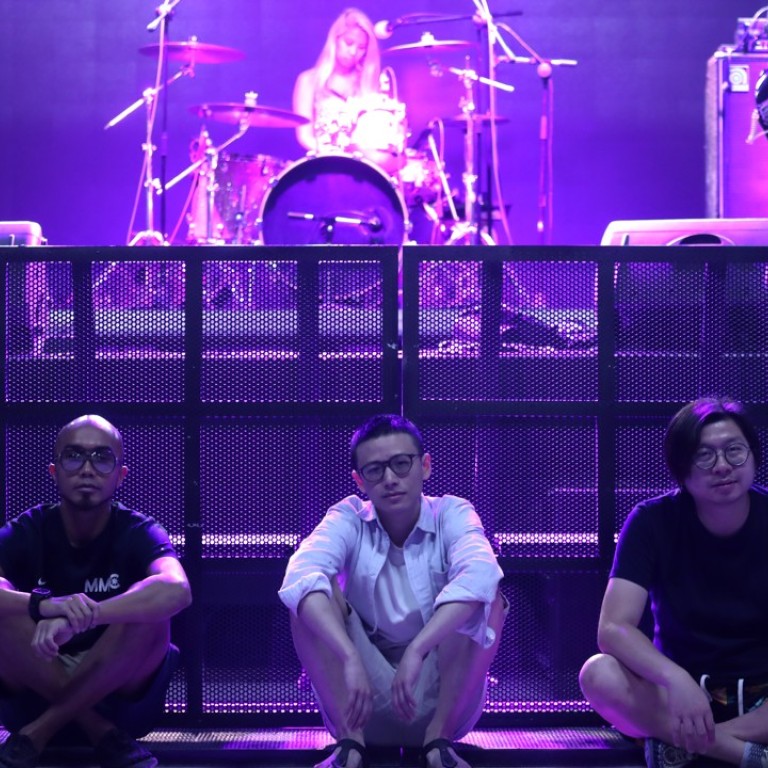 Hong Kong indie music venue Hidden Agenda returns as TTN – and it plans to have something for everyone
Despite repeatedly being hounded by government departments over its lack of licences and its location constantly moving to various industrial buildings, Hidden Agenda has finally found a new home in Yau Tong as new venue TTN
Hidden Agenda has been reborn – sort of. At the new venue TTN, the walls are festooned with posters for Hidden Agenda events. It is as if the old independent gig venue, repeatedly hounded by various government departments over its lack of licences and location in various industrial buildings, has just reopened in yet another new venue.
But there's a crucial difference. Hidden Agenda's lack of official status eventually caused it to close down last year. The final straw was the police and immigration raid during a gig in May 2017, resulting in the arrest of founder Steveo Hui Chung-wo, along with British math rock band TTNG (formerly This Town Needs Guns) and US singer-songwriter Mylets, on alleged visa violations. In contrast TTN, short for This Town Needs, co-founded by Hui with event promoters Joshua Chan and K.K. Wong in Yau Tong, is now fully licensed.
Specifically, it currently has a temporary liquor licence, one designed for individual events and issued by the police, while it waits for its permanent liquor licence to come through. It also has a temporary place of public entertainment licence (which, despite only lasting for three months, takes about 40 days to approve while it gets passed around five separate government departments, one at a time).
As Thai indie rock band Yellow Fang are soundchecking ahead of an early June gig, a representative of the Liquor Licensing Board strolls around taking photos, mostly of signs warning off would-be underage drinkers – the latest of many people from the Hong Kong bureaucracy to inspect the premises.
And quite a premises it is. A huge, high-ceilinged cavern of 18,000 square feet (1,670 square metres) that is also available for hire for non-musical events, TTN occupies a commercial space on the first floor of Ocean One, a mostly residential development in an industrial area of Yau Tong, overlooking the villages next to Lei Yue Mun.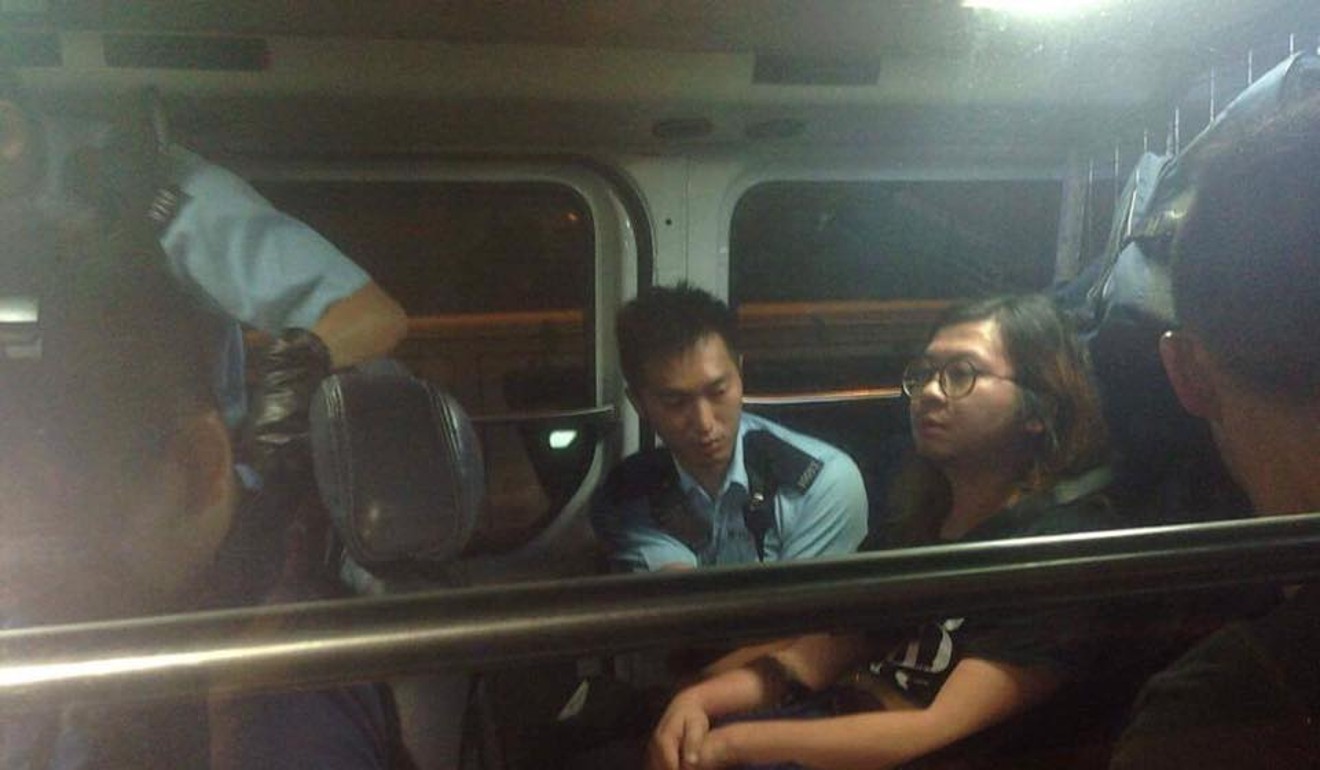 But it almost didn't happen. So ground down was Hui by his experiences with Hidden Agenda, he was planning on giving up the messy business of running a venue. "I thought I could just get a job and put on gigs," he says. "I didn't want my friends to have to take this risk."
But he was persuaded to continue by Chan, of events company Sigma Production; the pair have known each other for a decade. Together with Wong, who had been working for Chan, they decided to try to do the hard yards of renting premises in a commercial building rather than an industrial one, with the accompanying higher rents; and of acquiring the necessary licences to operate as a fully legitimate venue.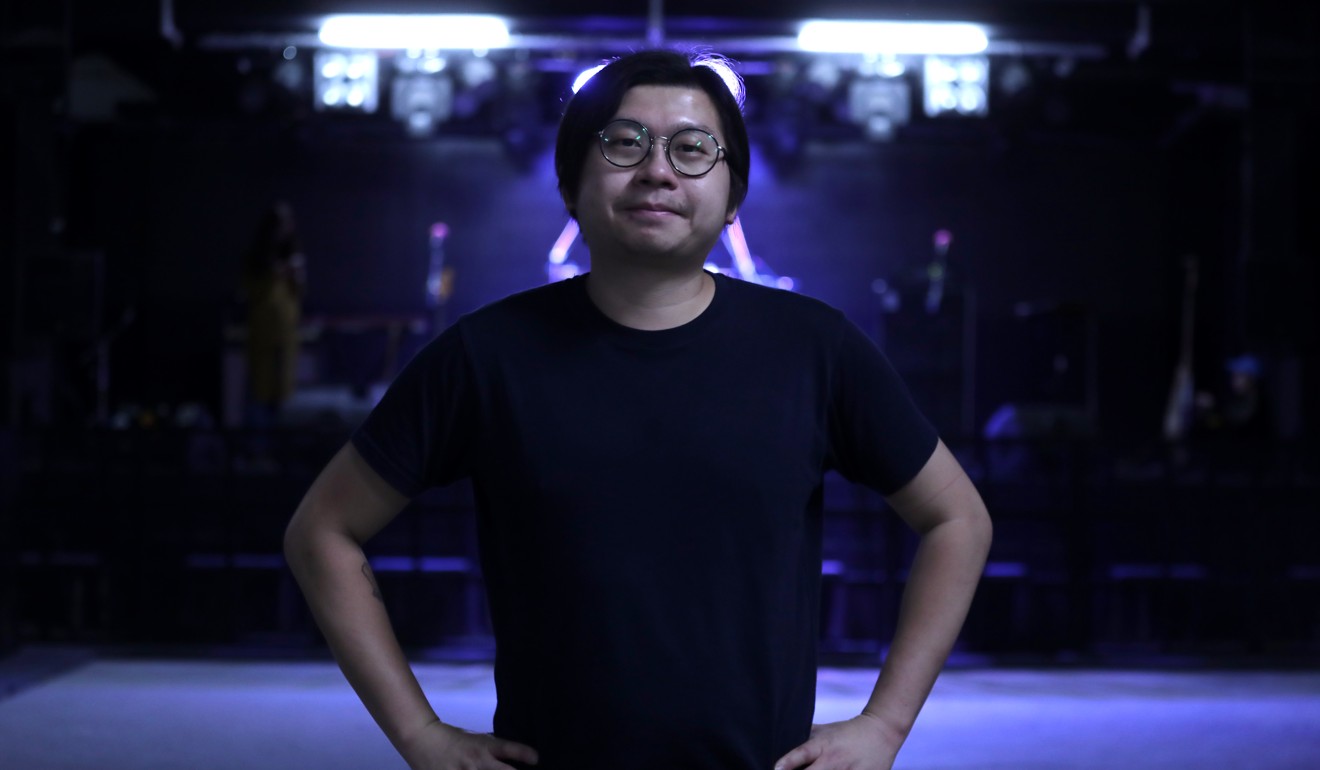 They spent two months late last year searching for a suitable spot before settling on what has become TTN – the venue had sat empty for about five years before they moved in.
"We found many places, but this is the only one where we had positive feedback from the landlord," says Hui. "Most places were in industrial buildings, and the landlords didn't want to host entertainment events."
They then spent two months and a seven-figure sum kitting it out (while still yet to hold its official launch, TTN has been hosting gigs since late February).
"What we're doing here is a totally different approach," says Chan. "We're getting all the licences, working with all the departments. Now we know how hard it is. We have done a lot of reports and testing with a lot of structural engineers and architects. Because we're the first users, we get to do everything: the stage, the electrical supply, the ventilation – they're all customised for this use.
"Otherwise it would have been quite hard to get all the licences. But there's no design here – everything is based on the licensing requirements. And the government don't really have a concept of what a live house is. They have rules for a restaurant, or for a bar, but it's neither of those."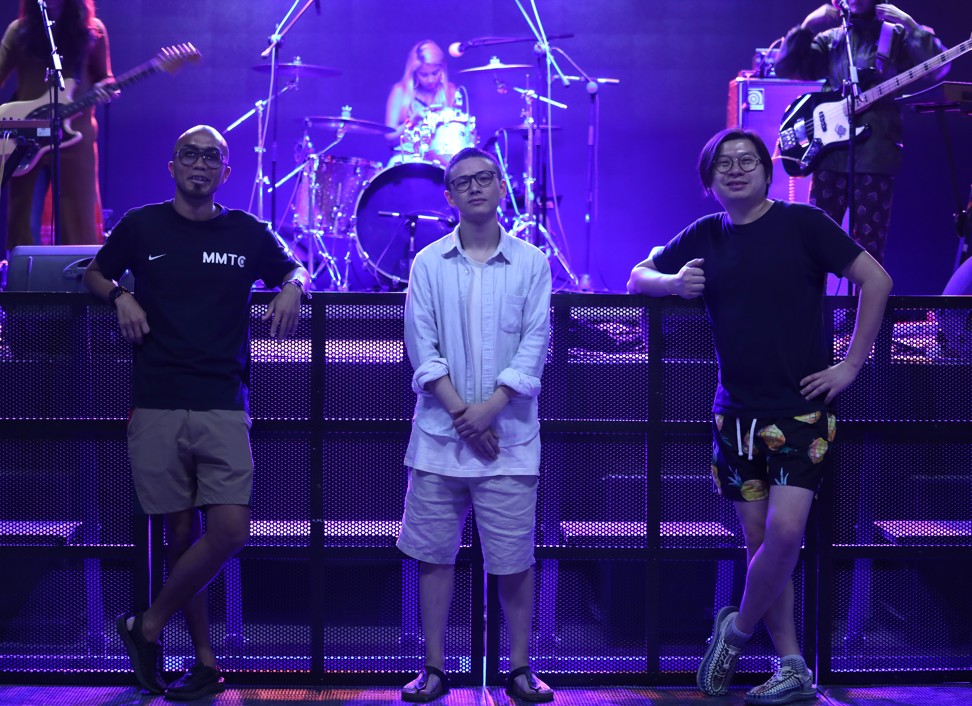 Most remarkably, the venue is in regular and apparently amicable contact with one of Hidden Agenda's nemeses: the police. "They're well aware of what we're doing every night," says Chan.
"They know that the artists have working visas. When someone complains, they know how to answer. For us it's not even about getting licences or not. What we're trying to do is sustain a platform for artists – that is all we want to do. It's important to have a sustainable base for these people.
"The most enjoyable moment of being here for me is after the shows, when everyone's stayed behind and they're exchanging ideas. We need a stable place where they can do that."
Unfortunately in Hong Kong the modest ambition of creating somewhere for artists to perform can be near impossible to realise. The alternative to all the expensive alterations and licensing-related contortions is to operate like Hidden Agenda, which occupied four different industrial venues around Kwun Tong and Ngau Tau Kok between its founding it 2009 and its closure last year.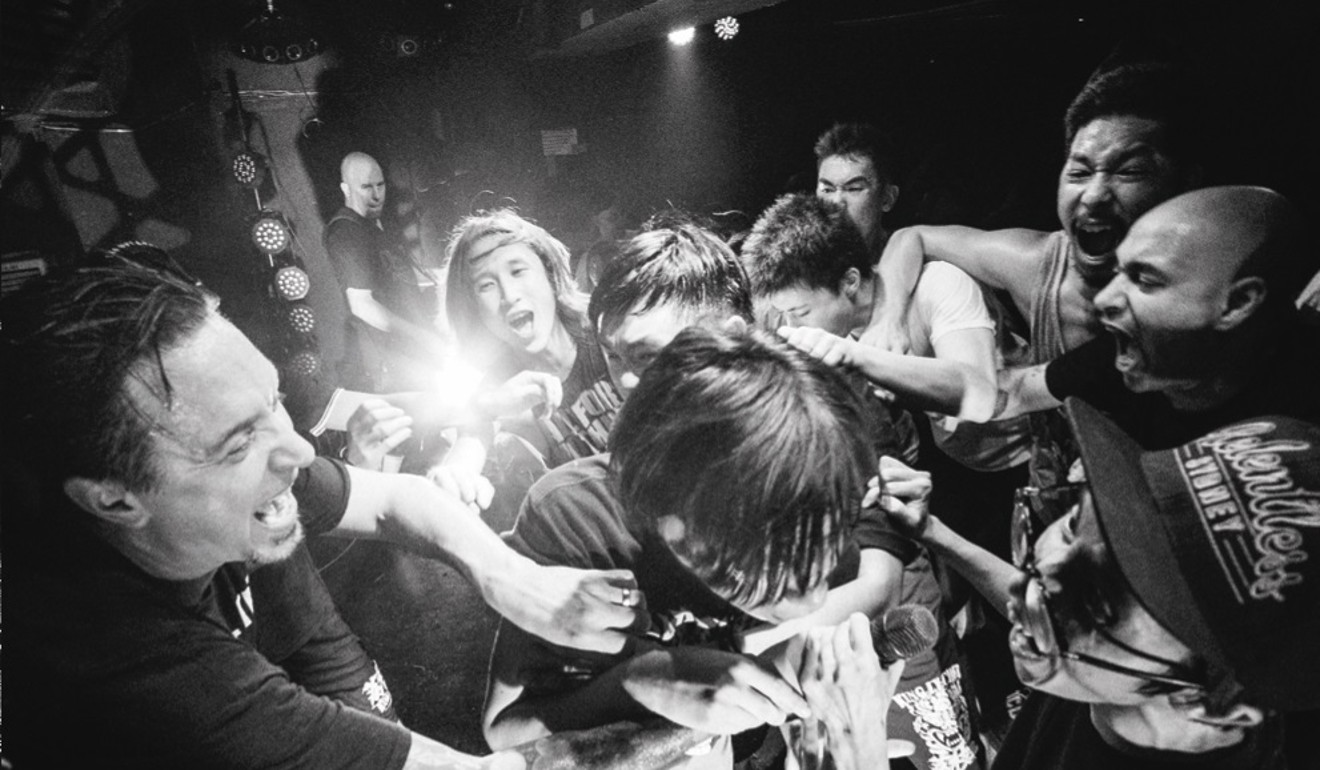 Hidden Agenda had been forced to operate as a takeaway food outlet, as it was only able to get a food factory licence. Because of the industrial location, the Lands Department would not grant it a public entertainment licence, and it was raided on numerous occasions by the police and various government departments.
No charges were eventually brought against Hui or the band members after last year's raid, with the case dropped for lack of evidence, but the bands were put to major personal expense and inconvenience (TTNG even launched a crowdfunding campaign to pay for their return to Hong Kong after they were released on bail), and a message was sent out to musicians around the world that they are not welcomed or valued by the Hong Kong authorities.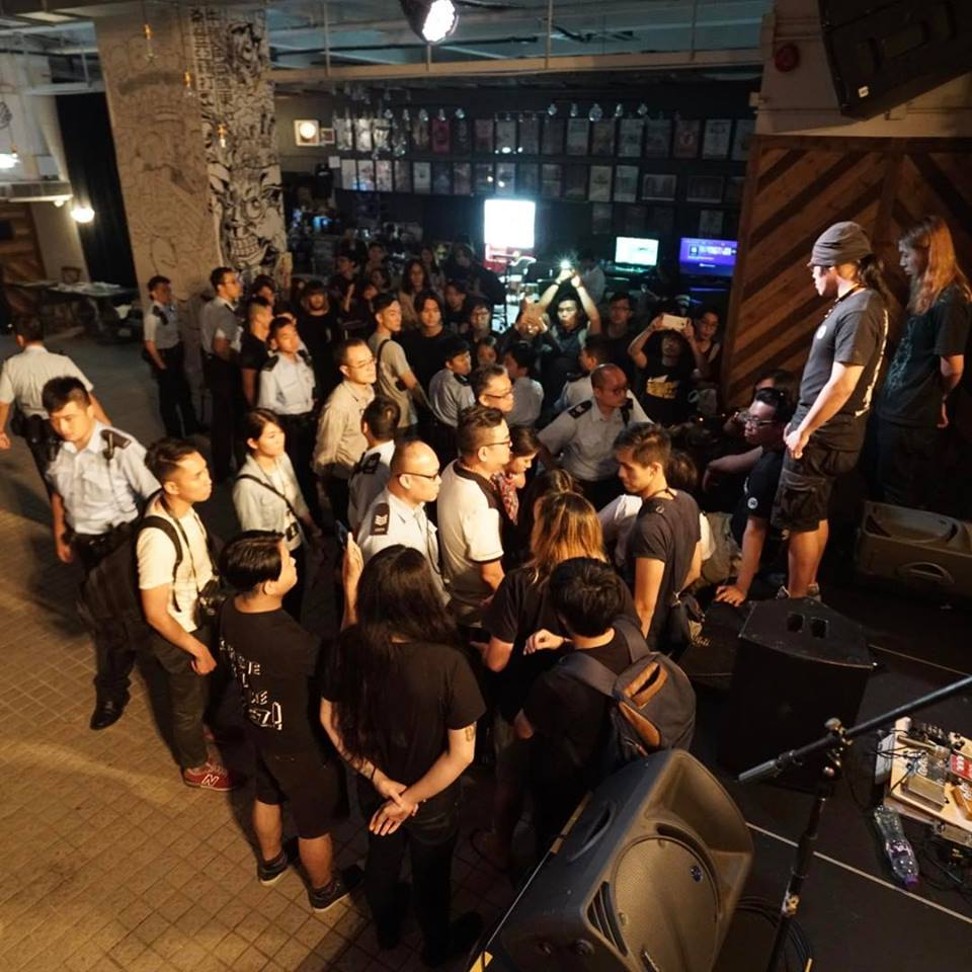 "I don't think 'illegal' is necessarily criminal," says Hui. "Maybe you drink in 7-Eleven, or maybe you smoke a cigarette in a park – it's illegal, but it's not criminal. I just don't think [the illegality] is important."
Hui is palpably excited about the possibilities of the new venue. "Now it's a new venue we can do more styles of music, and we can do things that aren't music," he says. "It's the big difference from the old place, which held non-stop live shows. Maybe the old place was just for me. This is for everyone."
This article appeared in the South China Morning Post print edition as: an indie darling bounces back with a fresh agenda