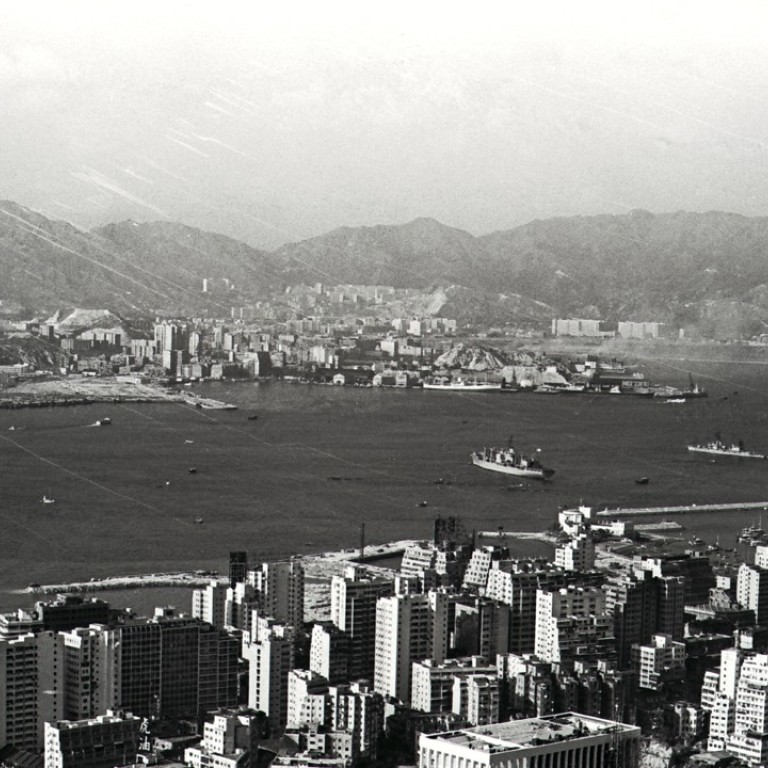 Ten famous songs about Hong Kong – but don't expect them to make sense or describe life in the city
Over the years, Western pop music's typical portrayals of Hong Kong have been ignorant, ridiculous and shallow. Here is a round-up of the best-known ones
Regardless of whether the global perception of Hong Kong has any basis in reality, the city has maintained a hold on the popular imagination for decades.
However, the West's fascination with Hong Kong has often been reductive. As interest in the place has grown, the more Hong Kong – as it appears in music, literature, television, works of art and video games – becomes less like a city actually populated by human beings. Nowhere is this more clear than in the portrayal of Hong Kong in Western pop music.
Even the expected Western stereotypes of Hong Kong – conical hats, rickshaws and junk boats – are mostly absent here. Sometimes, the only real allusion to Hong Kong identity comes in the form of imitation Chinese language; in these instances, it seems Hong Kong is a popular song topic thanks more to the sounds of the words "Hong" and "Kong" than for its identity and reputation.
Giorgio Biancorosso, associate professor of music at the University of Hong Kong, sums up Western pop music's use of Hong Kong: "I think the references are tokenistic and wilfully superficial – as if parading their ignorance of the actual place [and its music] and treating it as a mere cipher or metaphor for an unknown, if reassuringly Westernised, faraway place."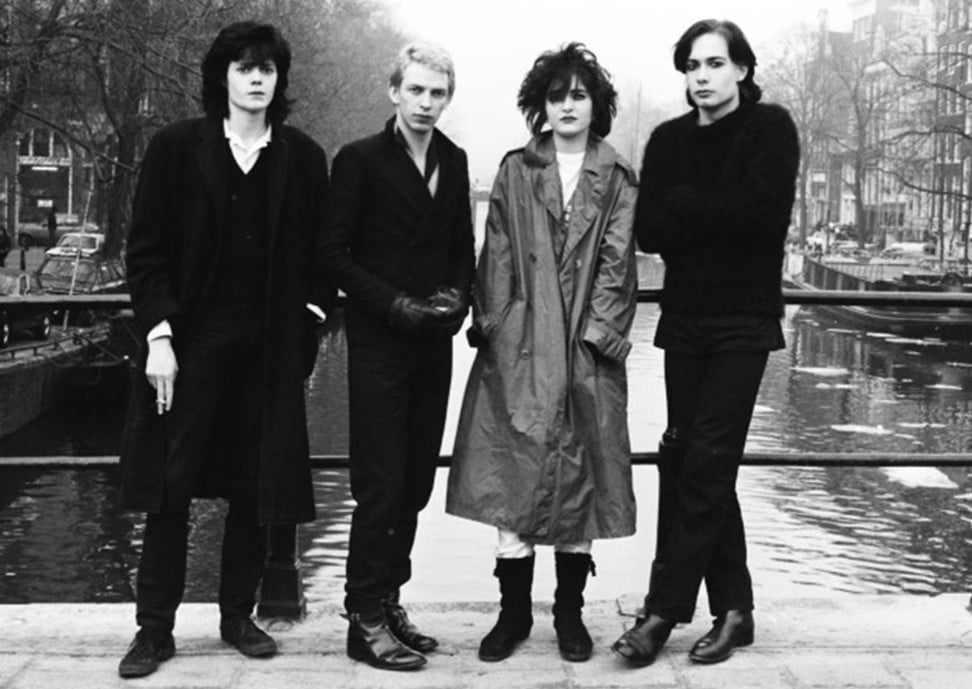 Even songs that deal with Hong Kong more literally, with actual words for example, still often only touch on the place tangentially.
To mark today's handover anniversary, we've put together a collection of 10 songs featuring Hong Kong as seen through the eyes of Western musicians, as well as a few that show the city from the residents' (both expat and local) perspective. They make for a thought-provoking, often enjoyable and sometimes just plain weird listen.
Hong Kong Blues by Hoagy Carmichael (1944)
The oldest song in this list. American songwriter Carmichael sang Hong Kong Blues in the Hollywood adaptation of Ernest Hemingway's To Have and Have Not on-screen with Humphrey Bogart and Lauren Bacall.
The song itself is a classic example of Hong Kong as a place where down-on-their-luck characters get trapped against their will. In this case, it is a "very unfortunate coloured man" who is arrested for "kicking old Buddha's gong", which is believed to be a reference to opium smoking. If you prefer a more 1980s synth sound, check out George Harrison's odd cover of the song on 1981's Somewhere in England.
Hong Kong Cable Car by Les Baxter (1957)
Baxter is considered the godfather of the "tiki" sound and an early exotica innovator. His albums and film scores took armchair tourists on journeys around the world to various tropical ports of call. Hong Kong Cable Car, from the deliciously titled Ports of Pleasure album, is perhaps the most sympathetic and compelling song on this list by a non-local and the only tune that manages to capture Hong Kong's unique sophistication. It begs to be listened to with a cocktail in hand.
Hong Kong by Screamin' Jay Hawkins (1958)
Although entertaining, Hong Kong, from Hawkins' debut album, represents an unfortunate tendency in Western pop conceptions of Asia. This is a song effectively done in yellow face with the most intelligent lyric being "Standin' on the corner in Hong Kong". And the least? That is probably the fake Chinese gibberish. The lyrics that can be best understood mostly involve him worrying about his girlfriend who is in Hong Kong. Says Hawkins: "It's bad to be alone in Hong Kong." It's difficult to believe that he ever knew anyone here at all.
Kowloon Hong Kong by The Reynettes (1966)
The Reynettes were a Hong Kong band at the height of the English pop movement – English-language songs by Hong Kong bands in Hong Kong – and their famed number is one of the best of the era. The music seems to be inspired by the West's notion of Asian music, but the song is sleek, sexy and sophisticated – and wouldn't be out of place on a Phil Spector record.
Countess from Hong Kong by The Velvet Underground (1968)
Recorded after the band's break from artist Andy Warhol, this number is a bit of a throwaway and has nothing really to do with either the film of the same name or Hong Kong itself. Lyrics such as "Walkin' the streets out in Singapore, it was a funny sight" and "All of the princes they came from India" make it clear the band are only using Asian place names, Hong Kong included, as devices that imply exoticism and foreignness.
The Tower by Sam Hui (1974)
If you want to make a karaoke lounge full of locals cry, put something on by the God of Song, Sam Hui Koon-kit. No other singer has got to the heart of Hongkongers' love of their home city, and The Tower wraps listeners in a warm blanket of nostalgia.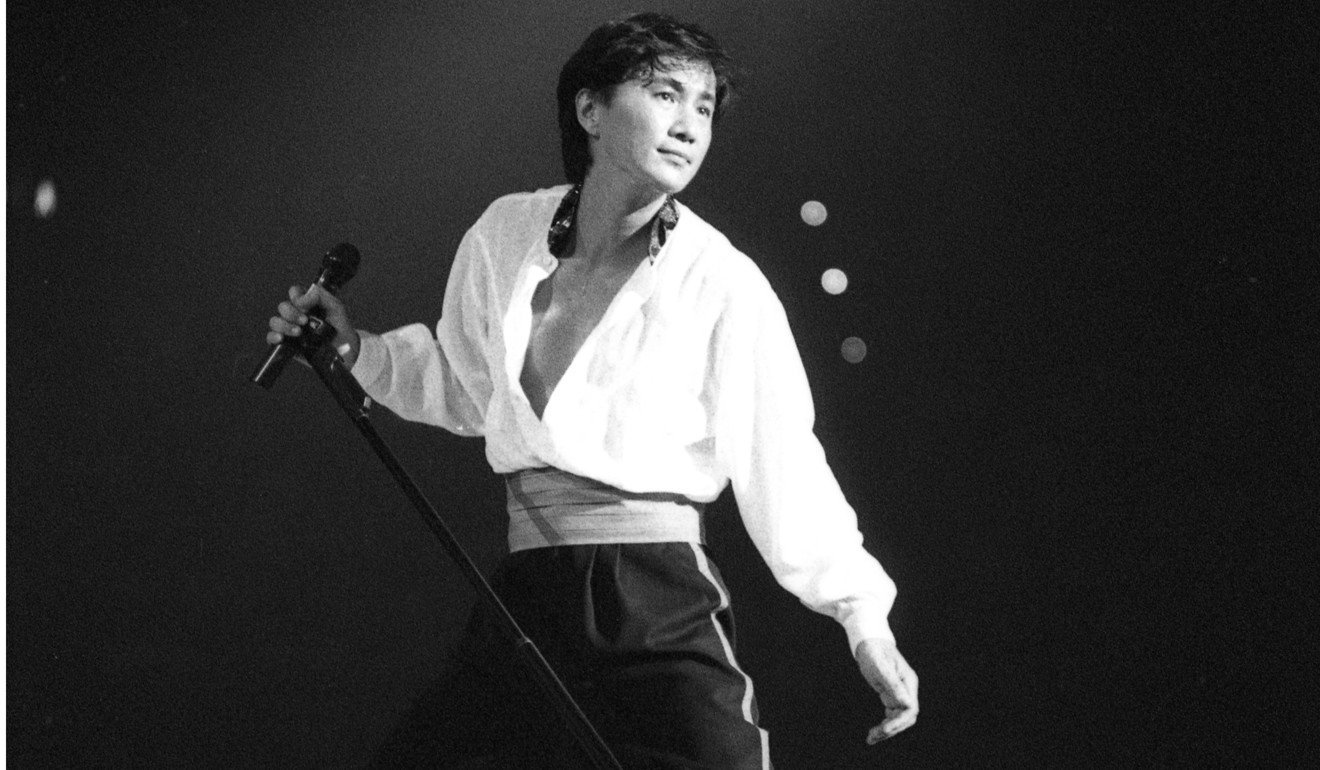 In the song, a man travelling the world yearns for the pleasures of home and says the things he sees – the Statue of Liberty, Mount Fuji and the Honolulu coastline – can't compare with the sparkling lights and fishing boats of Hong Kong.
Hong Kong Garden by Siouxsie and the Banshees (1978)
Recorded by British punk band Siouxsie and the Banshees, this is the most famous song on our list. The instrumentation is reminiscent of Asian music and the lyrics, "Junk floats on polluted water/An old custom to sell your daughter" and "Slanted eyes meet a new sunrise", do seem to be about Hong Kong, or in this case a racist's perception of Hong Kong. Lead singer Siouxsie Sioux has said the song is not about Hong Kong at all, but a response to skinheads she saw harassing Chinese immigrants at a London Chinese takeaway restaurant.
Sheriff of Hong Kong by Captain Beefheart (1980)
This track is from Captain Beefheart's most critically acclaimed late-period record, Doc at the Radar Station. It has all of the Captain's hallmarks: inscrutable lyrics, and scattered, seemingly haphazard instrumentation that belies rigorous technique. Unfortunately, this song also finds him raving in what appears to be imitation Cantonese. Beefheart was an avid fan of the blues, R&B and early rock'n'roll, so it's conceivable that he was inspired by Hawkins' song.
Hong Kong by Gorillaz (2005)
Leave it to the Brits to actually write a song about Hong Kong. On top of real Chinese instruments, their description of "Junk boats and English boys" is immediately recognisable and lyrics such as "Here on the 19th floor, the neon lights make me calm" describe experiences most visitors and residents of Hong Kong have experienced.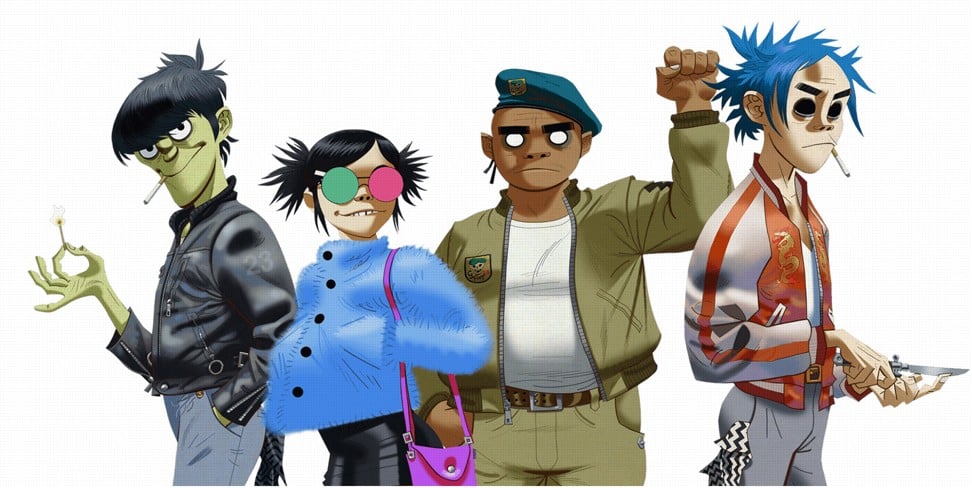 They even manage to get in a bit of British post-colonial angst: "Is the rise of an Eastern sun gonna be good for everyone?"
Central by Technasia (2010)
Technasia were an electronic music duo of Frenchman Charles Siegling and the Hong Kong-born Amil Khan, who came here together in 1996 (Khan left the act in 2008) and put the region on the dance music map.
Over 12 years they released a series of dance tracks that were well-received by the global techno community and in 2010 released the album Central. Featuring a cover photo of the Central MTR station, the music captures the frenetic pace of Hong Kong and the title track evokes the energy of our now ultra-modern city.
This is an edited version of an article that first appeared in SCMP publication The Review under the headline "Sounds nothing like us" on June 30, 2013