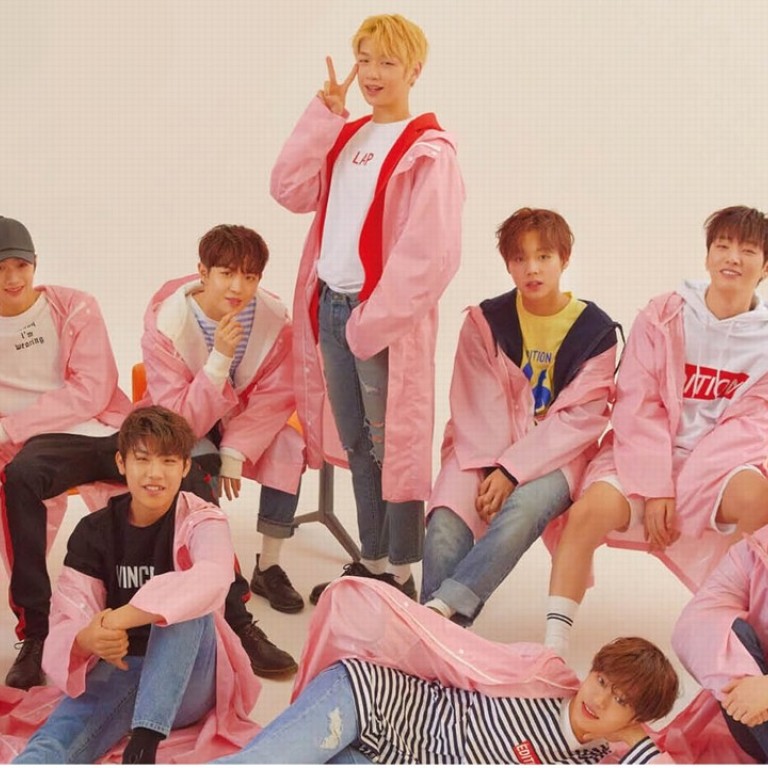 Five Wanna One hits the K-pop boy band will play in Hong Kong later this month
11-member boy band who've enjoyed a meteoric rise, with hit singles Energetic and Beautiful, will star in two concerts at AsiaWorld-Arena
K-pop darlings Wanna One will soon be returning to Hong Kong for a series of shows as part of their One: The World tour.
The 11-member boy band, whose members include K-pop idols Daniel Kang and Park Ji-hoon, were created during the second season of the hit Korean reality show Produce 101, and have been enjoying chart success in the US with their debut EP "1×1=1 (To Be One)".
Here are five of their videos to whet your appetite for their upcoming shows in Hong Kong at AsiaWorld Expo on July 28-29.
1. Burn It Up
A dark horse races along a moody looking beach. For a second, you might think you're watching a horror movie, but the animal suddenly transforms into a handsome K-pop idol. This single, included on the "1×1=1 (To Be One)" EP, is likely more about the group's "dark horse" Daniel Kang, who beat the odds to become the main winner on Produce 101. Shot in black and white, the video is a tribute to being young, wild and very successful.
2. Light
The first single off their latest album, "1÷x=1" (also known as "Undivided"), Light is about the thrill of falling in love. The video features the boys in a series of dimly lit rooms and venues, as they sing about a love that shines like a bright light. "Cover me like a blanket," the boys sing in Korean. "I'll fill up your heart/ Until the void is gone."
3. Energetic
The Wanna One members mug it up for the camera in the high-energy video for their dance-pop track Energetic, the lead single off their first EP "1x1=1 (To Be One)".
As they eat colourful doughnuts, bounce rainbow balls and dance in unison they sing: "You make me feel so high/ I'm so crazy/ The moment you look at me/ I'm feelin' so energetic."
4. Day by Day
This jazz-infused pop song was included on the second Wanna One EP, "0+1=1". In the video, the boys are seen boxing, break dancing and lounging about on rooftops in Seoul as they sing about an unforgettable girl. "Every morning/ From the moment I open my eyes/ It's the same day by day by day/ Ever since the moment I met you/ From the very first time I saw you."
5. Wanna Be My Baby
Upbeat and warm, Wanna Be My Baby is a classic pop track about first love. "I never felt this way before/ Is this love?" the boys sing, as they sit around at home listlessly trying to find the courage to text the object of their desire in a colourful pastel world.