Music
Get more with myNEWS
A personalised news feed of stories that matter to you
Learn more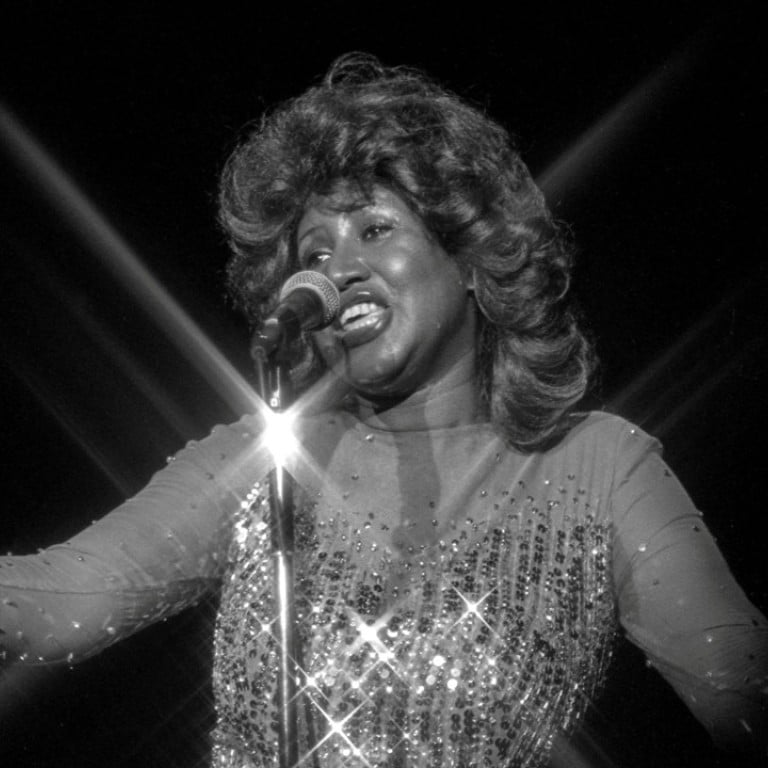 The thrill and the truth of Aretha Franklin: an appreciation
Few performers were so universally idolised by peers and critics and so exalted and yet so familiar to their fans
The clarity and the command. The daring and the discipline. The thrill of her voice and the truth of her emotions.
Like the best actors and poets, nothing came between how Aretha Franklin felt and what she could express, between what she expressed and how we responded. Blissful on "(You Make Me Feel Like) a Natural Woman." Despairing on "Ain't No Way." Up front forever on her feminist and civil rights anthem "Respect."
Few performers were so universally idolised by peers and critics and so exalted and yet so familiar to their fans, as Franklin, who died Thursday morning aged 76. As surely as Jimi Hendrix settled arguments over who was the No 1 rock guitarist, Franklin ruled unchallenged as the greatest popular vocalist of her time.
She was "Aretha," a name set in the skies alongside "Jimi" and "Elvis" and "John and Paul." A professional singer and pianist by her late teens, a superstar by her mid-20s, she recorded hundreds of songs that covered virtually every genre and she had dozens of hits. But her legacy was defined by an extraordinary run of top 10 soul smashes in the late 1960s that brought to the radio an overwhelming intensity and unprecedented maturity, from the wised-up "Chain of Fools" to the urgent warning to "Think."
Acknowledging the obvious, Rolling Stone ranked her first on its list of the top 100 singers. Franklin was also named one of the 20 most important entertainers of the 20th century by Time magazine, which celebrated her "mezzo-soprano, the gospel growls, the throaty howls, the girlish vocal tickles, the swoops, the dives, the blue-sky high notes, the blue-sea low notes. Female vocalists don't get the credit as innovators that male instrumentalists do. They should. Franklin has mastered her instrument as surely as John Coltrane mastered his sax."
The music industry couldn't honour her enough: Franklin won 18 Grammy awards and, in 1987, became the first woman inducted into the Rock and Roll Hall of Fame. But her status went beyond "artist" or "entertainer" to America's first singer, as if her very presence at state occasions was a kind of benediction. She performed at the inaugural balls of Presidents Bill Clinton and Jimmy Carter, at the funeral for civil rights pioneer Rosa Parks and the dedication of Martin Luther King Jnr's memorial.
Clinton gave Franklin the National Medal of Arts and President George W. Bush awarded her the Presidential Medal of Freedom, the nation's highest civilian honour.
Franklin's best-known appearance with a president was in January 2009, when she sang "My Country 'tis of Thee" at President Barack Obama's first inauguration. She wore a grey felt hat with a huge, Swarovski rhinestone-bordered bow that became an internet sensation and even had its own website. In 2015, she brought Obama and many others to tears with a triumphant performance of "Natural Woman" at a Kennedy Centre tribute for the song's co-writer, Carole King.
Her voice transcended age, category and her own life. Franklin endured the exhausting grind of celebrity and personal troubles dating back to childhood. The mother of two boys by age 16 (she later had two more), she struggled with her weight, family problems and financial setbacks. Her strained marriage in the 1960s to then-manager Ted White was widely believed to have inspired her performances on several songs, including "(Sweet Sweet Baby) Since You've Been Gone," ''Think" and "Ain't No Way." Producer Jerry Wexler nicknamed her "Our Lady of Mysterious Sorrows."
Despite growing up in Detroit, and having Smokey Robinson as a childhood friend, Franklin never recorded for Motown Records; stints with Columbia and Arista were sandwiched around her prime years with Atlantic Records. But it was at Detroit's New Bethel Baptist Church, where her father was pastor, that Franklin learned the gospel fundamentals that would make her a soul institution.
"A wonder child," was how Robinson described her to Franklin biographer David Ritz.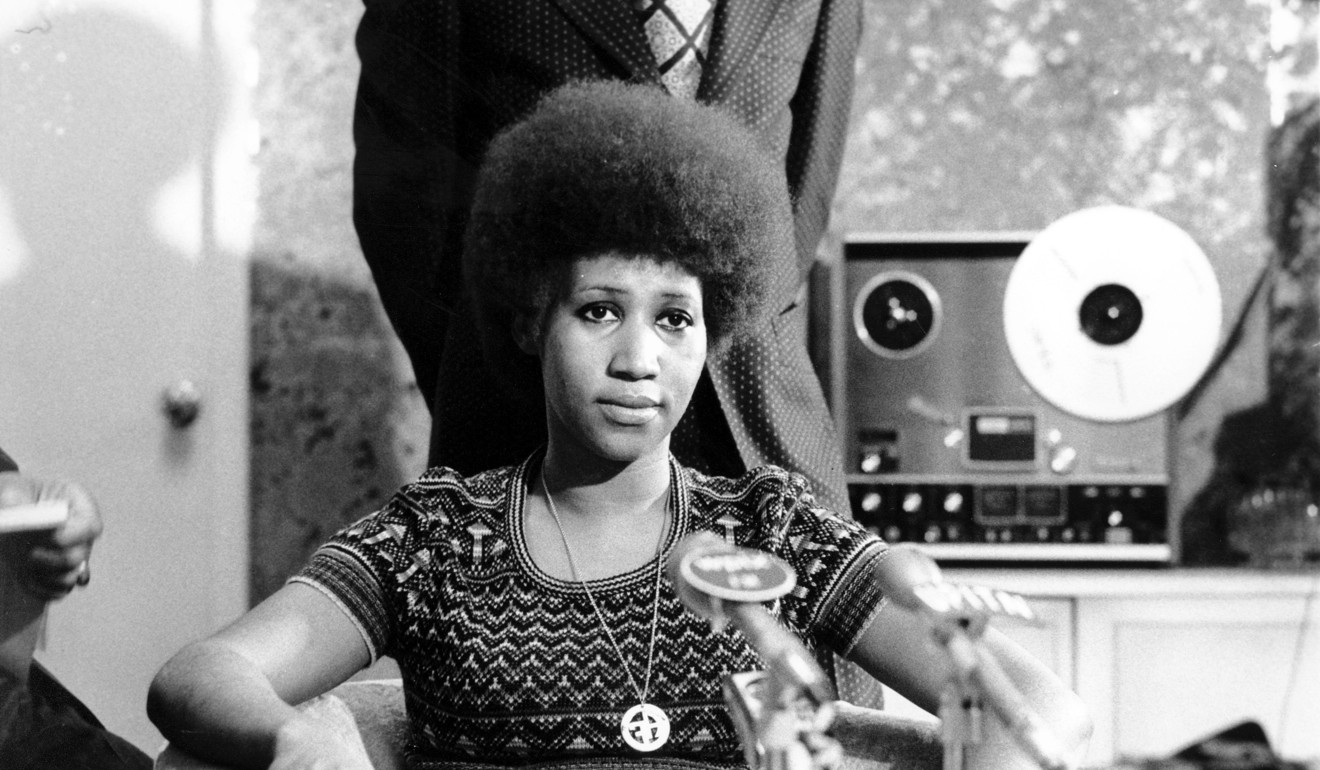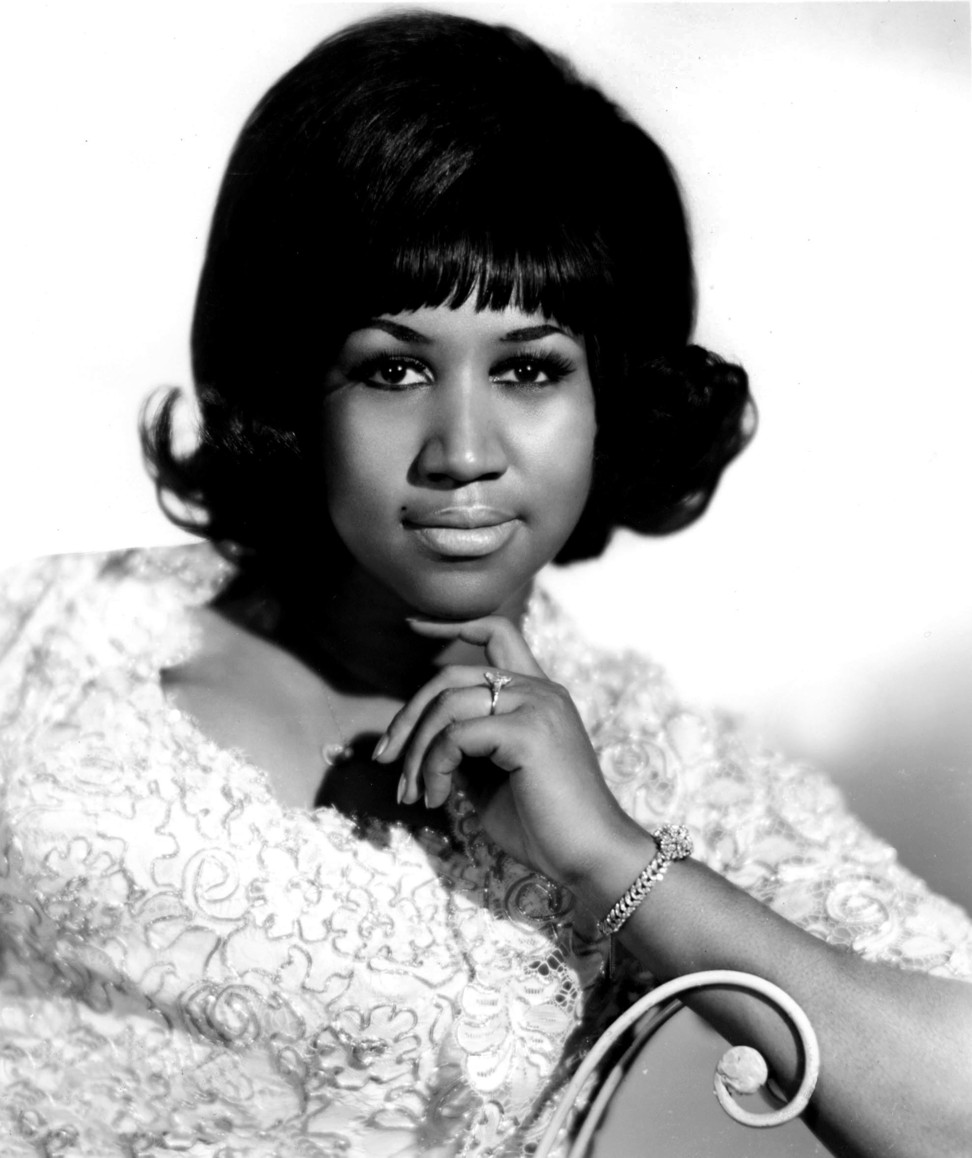 Franklin was in her early teens when she began touring with her father, and in 1956 she released a gospel album through J-V-B Records. Four years later, she signed with Columbia Records producer John Hammond, who called Franklin the most exciting singer he had heard since a vocalist he promoted decades earlier, Billie Holiday. Franklin knew Motown founder Berry Gordy Jnr and considered joining his label, but decided it was just a local company at the time.
Franklin recorded several albums for Columbia Records over the next six years. She had a handful of minor hits, including "Rock-A-Bye Your Baby With a Dixie Melody" and "Runnin' Out of Fools," but never quite caught on. The label tried to fit into her a hodgepodge of styles, from jazz and show songs to such pop numbers as "Mockingbird," and Franklin struggled to develop the gifts for interpretation and improvisation that she later revealed so forcefully.
"But the years at Columbia also taught her several important things," critic Russell Gersten later wrote. "She worked hard at controlling and modulating her phrasing, giving her a discipline that most other soul singers lacked. She also developed a versatility with mainstream music that gave her later albums a breadth that was lacking on Motown LPs from the same period.
"Most important, she learned what she didn't like: to do what she was told to do."
In 1966, her contract ran out and she jumped to Atlantic, home to such rhythm and blues giants as Ray Charles. Wexler highlighted her piano playing and teamed her with veteran R&B musicians from FAME Studios in Muscle Shoals, Alabama. The result rocked as hard as the Rolling Stones while returning her to her gospel roots.
Her breakthrough was so profound that Ebony Magazine called 1967 the year of "'Retha, Rap and Revolt." At a time of protest and division, Franklin's records were signposts to a distant American dream – a musical union of the church and the secular, man and woman, black and white, North and South, East and West. They were produced and engineered by New Yorkers Wexler and Tom Dowd, arranged by Turkish-born Arif Mardin and backed by an interracial gathering of top session musicians.
"In black neighbourhoods and white universities, in the clubs and on the charts, her hits came like cannonballs, blowing holes in the stylised bouffant and chiffon Motown sound," Gerri Hirshey wrote in "Nowhere to Run," a history of soul music that was published in 1984. "Here was a voice with a sexual payload that made the doo-wop era, the girl groups, and the Motown years seem like a pimply adolescence."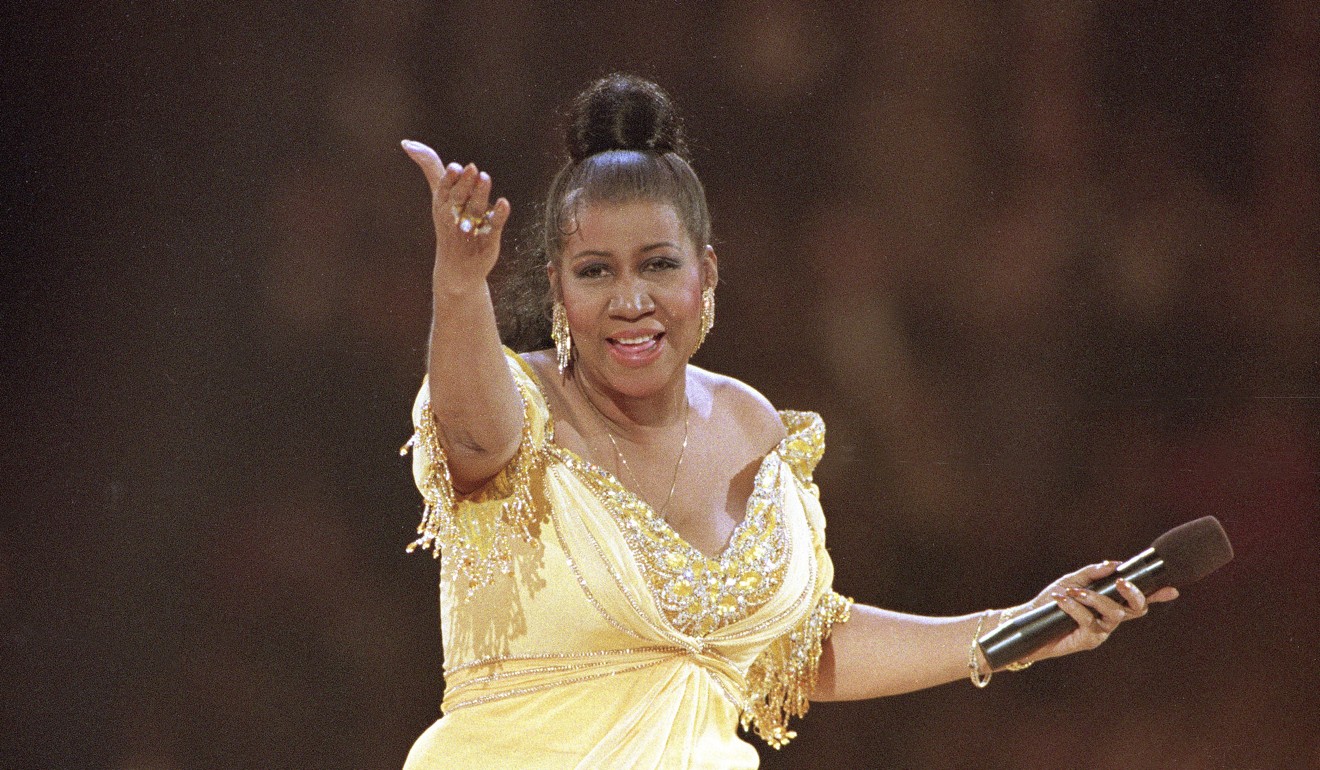 The difference between Franklin at Columbia and Franklin at Atlantic shows in a pair of songs first performed by Dionne Warwick: "Walk On By" and "I Say a Little Prayer." On "Walk On By," recorded at Columbia, the arrangement stays close to the cool pop and girl group chorus of the original. "I Say a Little Prayer," an Atlantic release, was a gospel workout, from Franklin's church-influenced piano to the call-and-response vocals. From her years at Atlantic and through the rest of her life, she would rarely stick to anyone else's blueprint for a song, often revising her own hits when she performed them on stage.
One of her boldest transformation came on her signature record and first No. 1 hit, "Respect," a horn-led march with a chanting "sock-it-to-me" chorus and the spelled out demand for "R-E-S-P-E-C-T." Franklin had decided she wanted to "embellish" the R&B song written by Otis Redding, whose version had been a modest hit in 1965.
"When she walked into the studio, it was already worked out in her head," Wexler wrote in Rolling Stone magazine in 2004. "Otis came up to my office right before 'Respect' was released, and I played him the tape. He said, 'She done took my song.' He said it benignly and ruefully. He knew the identity of the song was slipping away from him to her."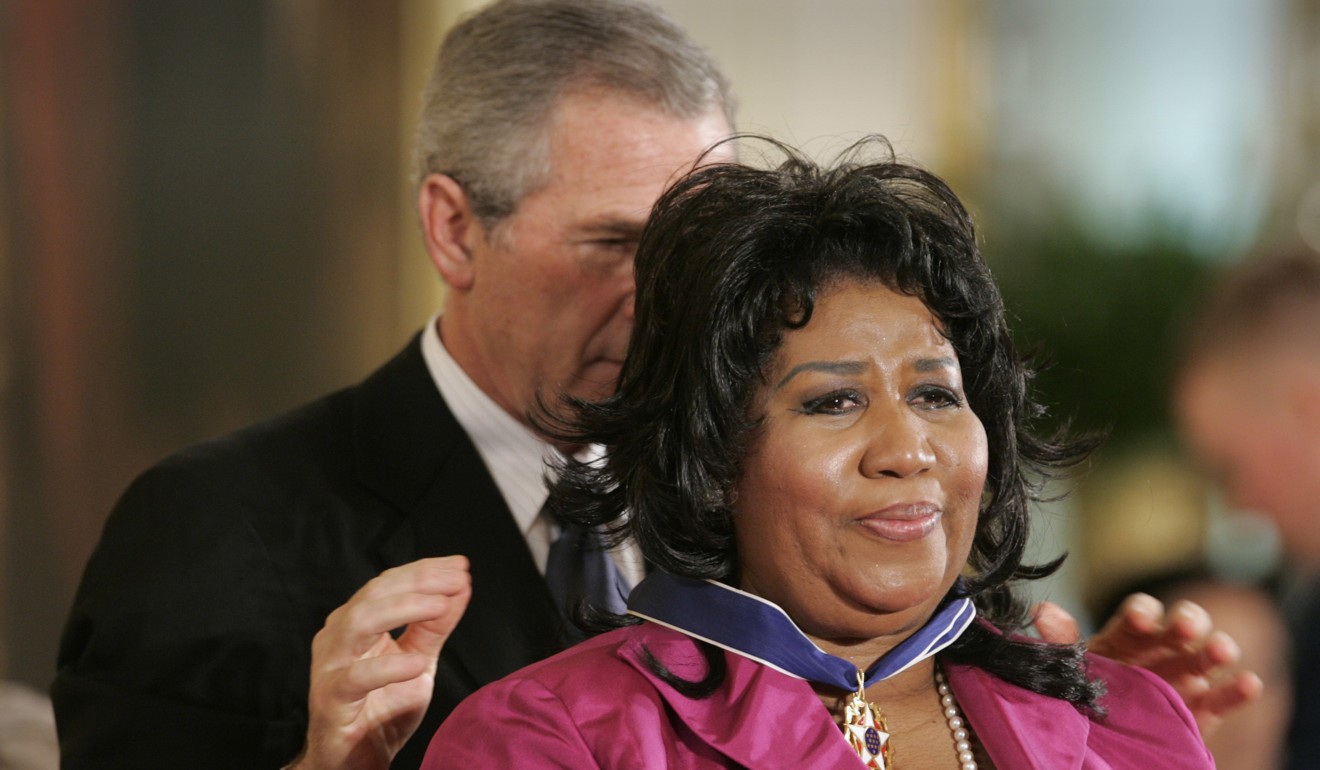 In a 2004 interview with the St Petersburg (Florida) Times, Franklin was asked whether she sensed in the '60s that she was helping change popular music.
"Somewhat, certainly with 'Respect,' that was a battle cry for freedom and many people of many ethnicities took pride in that word," she answered. "It was meaningful to all of us."
She was rarely off the charts in 1967 and 1968 and continued to click in the early 1970s with the funky "Rock Steady" and other singles and such acclaimed albums as the intimate "Spirit in the Dark." Her popularity faded during the decade, but revived in 1980 with a cameo appearance in the smash movie "The Blues Brothers" and her switch to Arista Records, run by her close friend Clive Davis. Franklin collaborated with such pop and soul artists as Luther Vandross, Elton John, Whitney Houston and George Michael, with whom she recorded a No. 1 single, "I Knew You Were Waiting (for Me)." Her 1985 album "Who's Zoomin' Who" received some of her best reviews and included such hits as the title track, a phrase she came up with herself, and "Freeway of Love."
If she never quite recaptured the urgency and commercial success of the late '60s, she never relinquished her status as the singer among singers or lost her willingness to test herself, whether interpreting songs by Lauryn Hill and Sean "Diddy" Combs on her acclaimed "A Rose Is Still a Rose" album or filling in at the 1998 Grammy ceremony for an ailing Luciano Pavarotti. She covered songs by Ray Charles, the Rolling Stones and Sam Cooke, but also music by Stephen Sondheim, Bread and the Doobie Brothers. At an early recording session at Columbia, she was asked to sing "Over the Rainbow."
"If a song's about something I've experienced or that could've happened to me, it's good," she told Time magazine in 1968. "But if it's alien to me, I couldn't lend anything to it. Because that's what soul is about – just living and having to get along."
Being "Aretha" didn't keep her from checking out the competition. Billing herself on social media as "The Undisputed Queen of Soul," she lashed out at Beyoncé for even suggesting that Tina Turner deserved the title and had sharp words for Mavis Staples and Gladys Knight, among others. She even threatened to sue Warwick in 2017.
Her albums over the past two decades included "So Damn Happy," for which Franklin wrote the gratified title ballad, and "Aretha Sings the Great Diva Classics," featuring covers of hits by Adele and Alicia Keys among others. Franklin's autobiography, "Aretha: From These Roots," came out in 1999. But she always made it clear that her story would continue, and that she would sing it.
"Music is my thing, it's who I am. I'm in it for the long run," she told The Associated Press in 2008. "I'll be around, singing, 'What you want, baby I got it,' having fun all the way."