Music
Get more with myNEWS
A personalised news feed of stories that matter to you
Learn more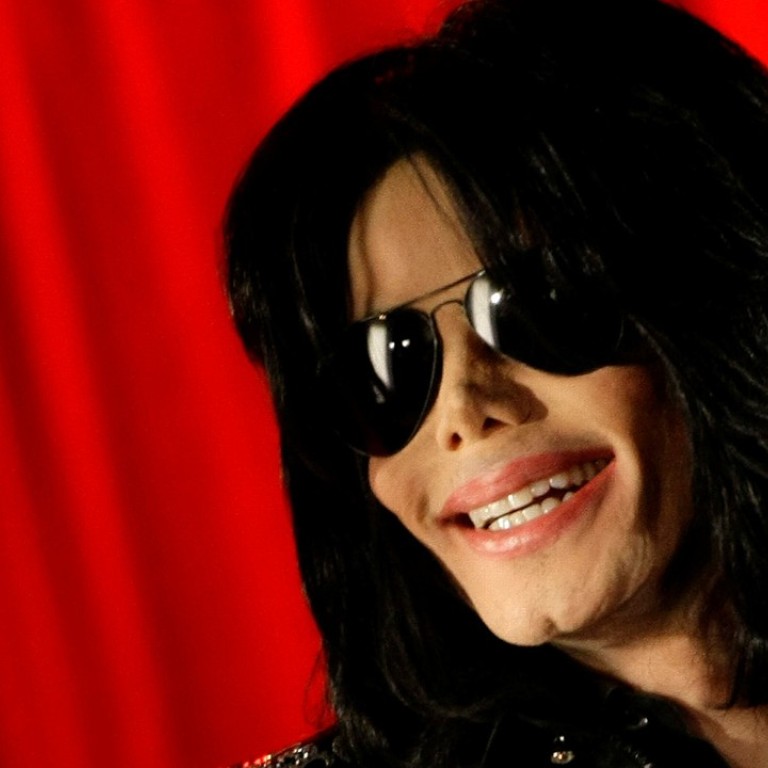 Michael Jackson exhibition honours star's legacy, but avoids negative narrative that all but destroyed his public image
London exhibition features 48 artists exploring Jackson's identity, artistry and fame, but for the Jackson estate, it is as much about celebrating as it is about refocusing the sordid narrative that the pop star could not escape in life
Only Michael Jackson's eyes can be seen on the large LED screen resting on the floor.
Although it is easy to discern the visage as that of the late superstar, it would take the most ardent follower to recognise the footage from the 1993 broadcast he made denying accusations of sexual molestation and forever sealing his fate as a social pariah.
The video work from New York artist Jordan Wolfson was one of a number of provocative pieces in "Michael Jackson: On the Wall", a recently opened exhibition at the National Portrait Gallery in London.
The exhibition – which runs until October 21 – examines Jackson's influence via 48 artists exploring his identity, artistry and fame.
"[Jackson] is such an extraordinary figure, such an important figure," says Nicholas Cullinan, director of the National Portrait Gallery and curator of "On the Wall". "There's this complexity to him and what he embodies … and we wanted to do a show that added something different to the conversation around him."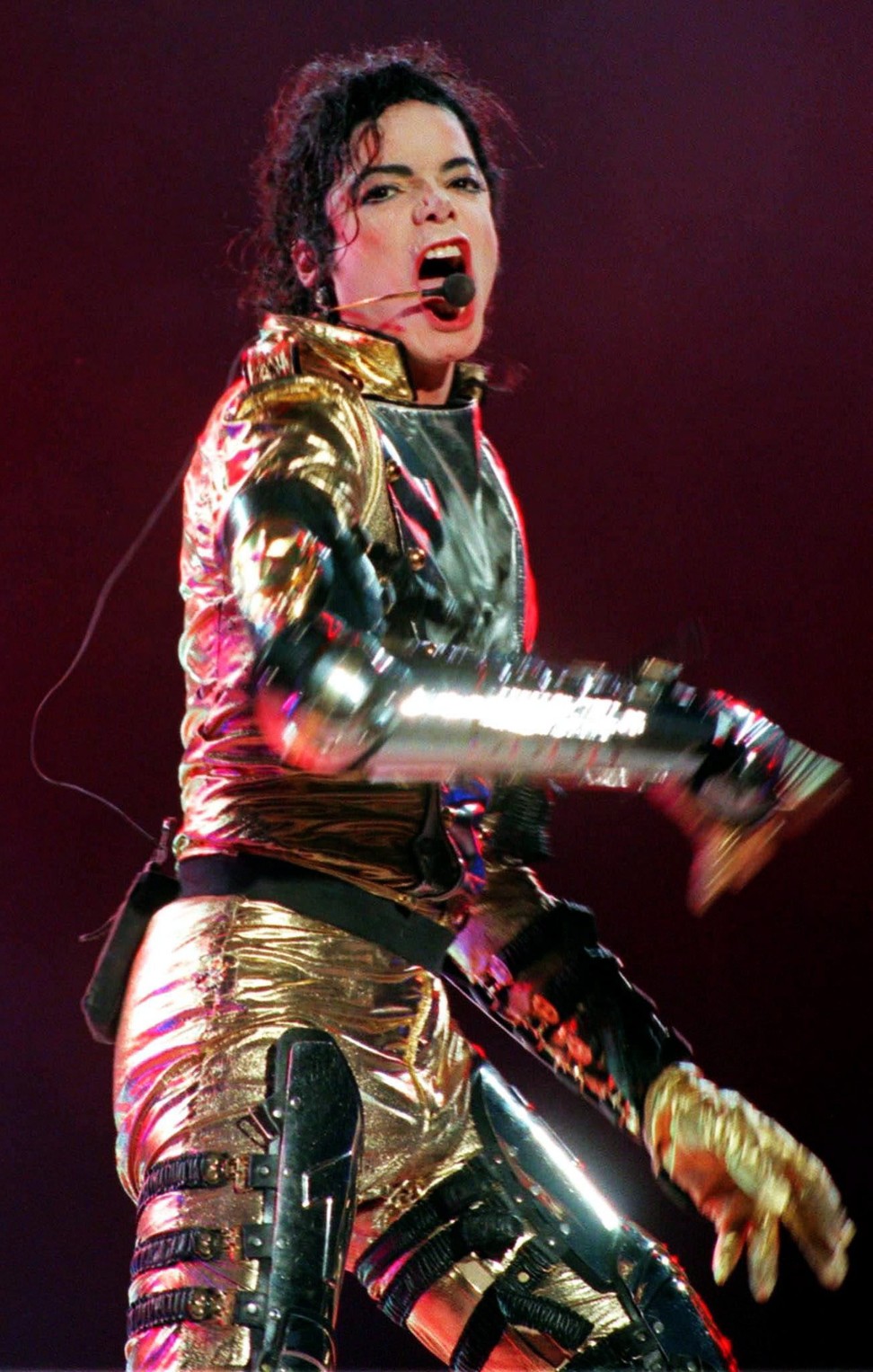 The London exhibition is a collaboration with the Jackson estate, which is in the midst of celebrating what would have been Jackson's 60th birthday this week with multiple projects, including limited-edition apparel and a party that was held in Las Vegas on Wednesday.
For the estate, it is as much about honouring what would have been his 60th birthday as it is about reframing the narrative around one of pop music's most acclaimed, yet tragic, figures as the 10th anniversary of his passing approaches. Jackson's estate is especially keen on refocusing the sordid narrative that the pop star could not escape in life by finding new ways to highlight his artistry.
"Michael was so multifaceted and in trying to manage the brand we want to do things that capture each facet of who he was. But we start by thinking: what would Michael do?" says John Branca, coexecutor of Jackson's estate.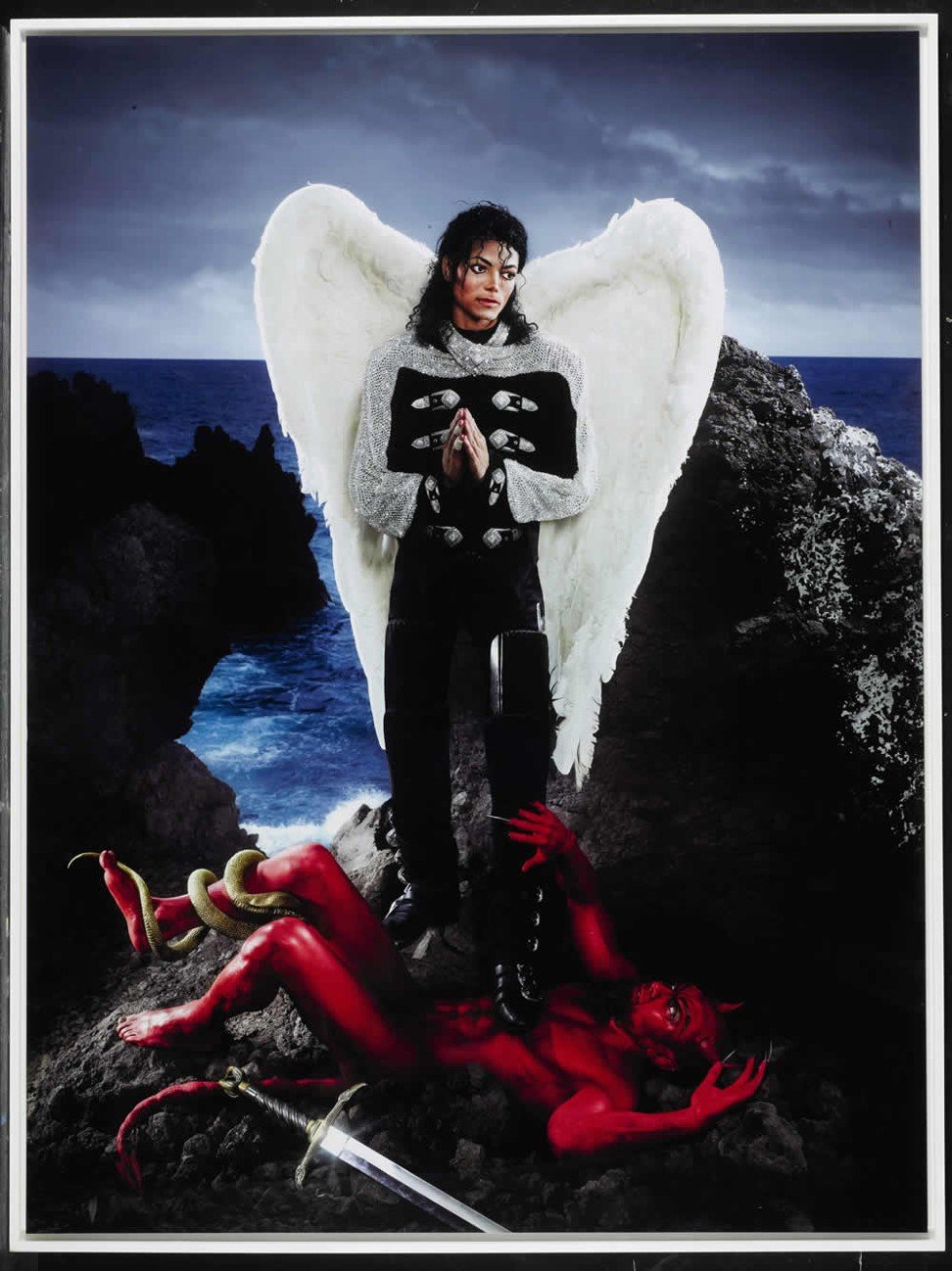 When Jackson died in 2009 amid rehearsals for an onslaught of comeback shows, he left behind a half-billion-dollar debt. The estate had to grapple with that before it could focus on maintaining and protecting his legacy and mending a public image that was all but decimated by allegations of crimes against children and wildly eccentric behaviour.
More than US$2 billion has been earned since Jackson's death (he has topped Forbes' list of the highest-paid dead celebrities for five years running) from successful projects including the This Is It concert film and soundtrack, posthumous albums, a video game, Cirque du Soleil shows, a stake in the EMI music-publishing catalogue, and royalties from the singer's master recordings and publishing rights.
"Now that we've paid off the debt, our biggest challenge is trying to make the right decisions," Branca says.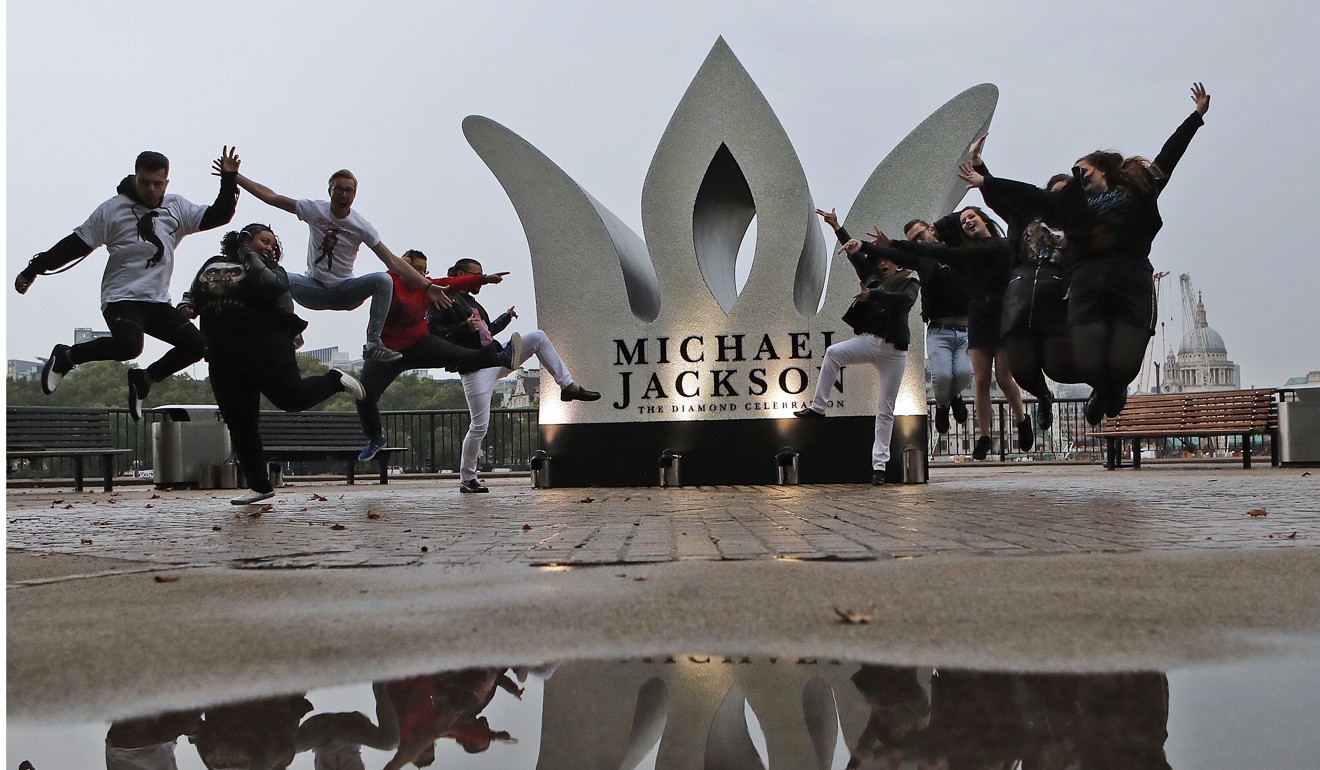 The estate has certainly drawn the ire of Jackson's fervent fan base and even his family over decisions that displease them, or that they feel devalue the late superstar's brand. This includes the controversial 2010 album "Michael", a collection of unreleased material cobbled from tracks Jackson crafted in his final years. Sony admitted during a court hearing that a trio of songs produced were forgeries, as long suspected.
When a musician passes, the unreleased work he or she crafted before dying becomes of paramount interest. And if the artist was as meticulous about their craft as Jackson or Prince or David Bowie were, the challenge more often becomes an ethical one of how to release profitable posthumous projects while honouring how the musician might have wanted the music to be heard (or hidden).
Jackson's digital catalogue has continued to perform well since his death and shows no signs of fatigue. The week before his birthday, the Recording Industry Association of America announced that 21 of Jackson's songs and three of his albums had earned new gold and platinum certifications.
Grammy-winning producer Mark Ronson has produced a megamix of Jackson classics titled Diamonds Are Invincible that the estate is releasing this week for Jackson's birthday; shoe brand Giuseppe Zanotti will unveil a limited-edition sneaker; Boss is dropping a special capsule clothing line; Master & Dynamic has custom headphones; and Wednesday's lavish birthday party in Las Vegas, dubbed the "Diamond Celebration," marked Jackson's 60th.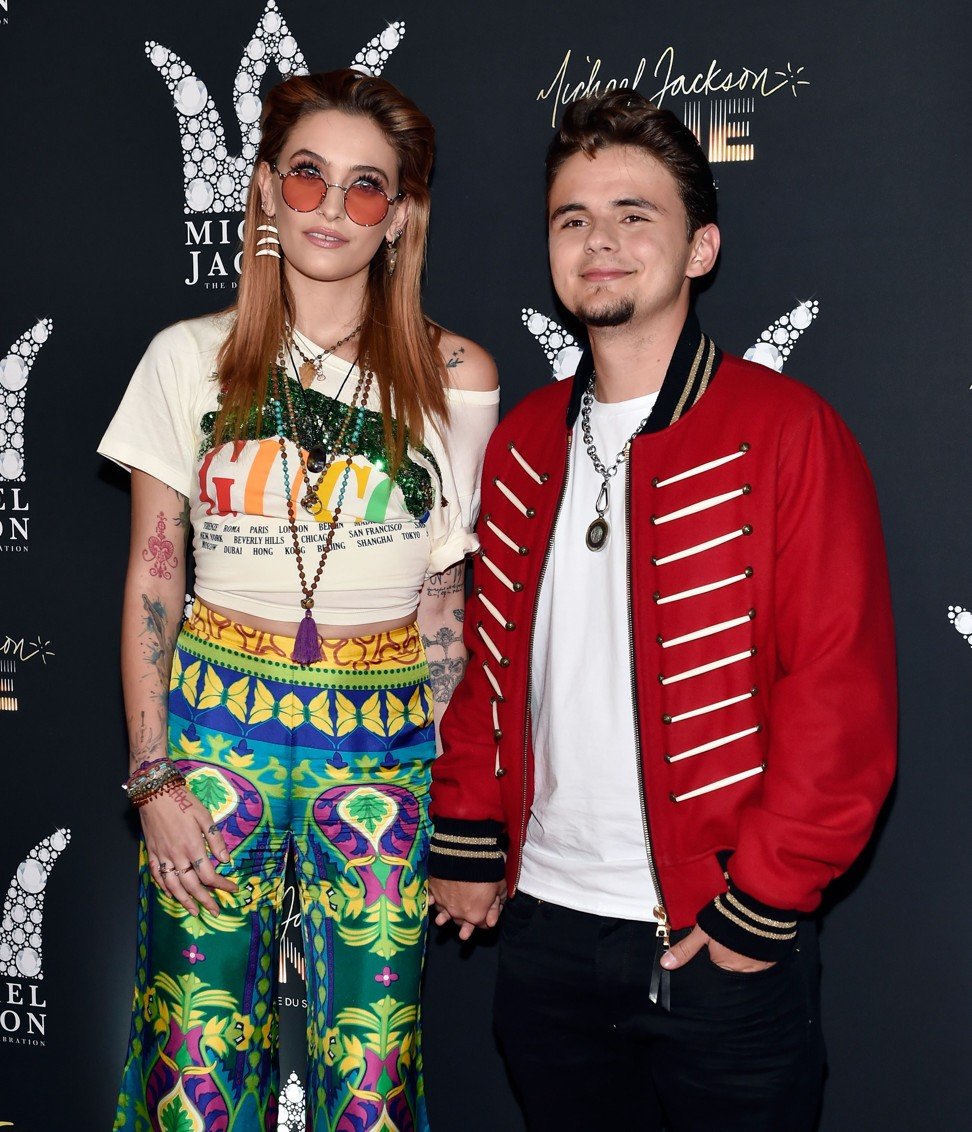 Much of the Jackson retrospective on display in London is about confronting the ideas that made him one of the most polarising figures in the history of popular culture.
Work from Andy Warhol, Mark Ryden, David LaChapelle, Kehinde Wiley and Kaws is spread across 14 rooms, exploring Jackson's complexities and contradictions – his transforming physical appearance, his artistry, his relationship with blackness, his many scandals, media treatment and his paranoia-fuelled undoing.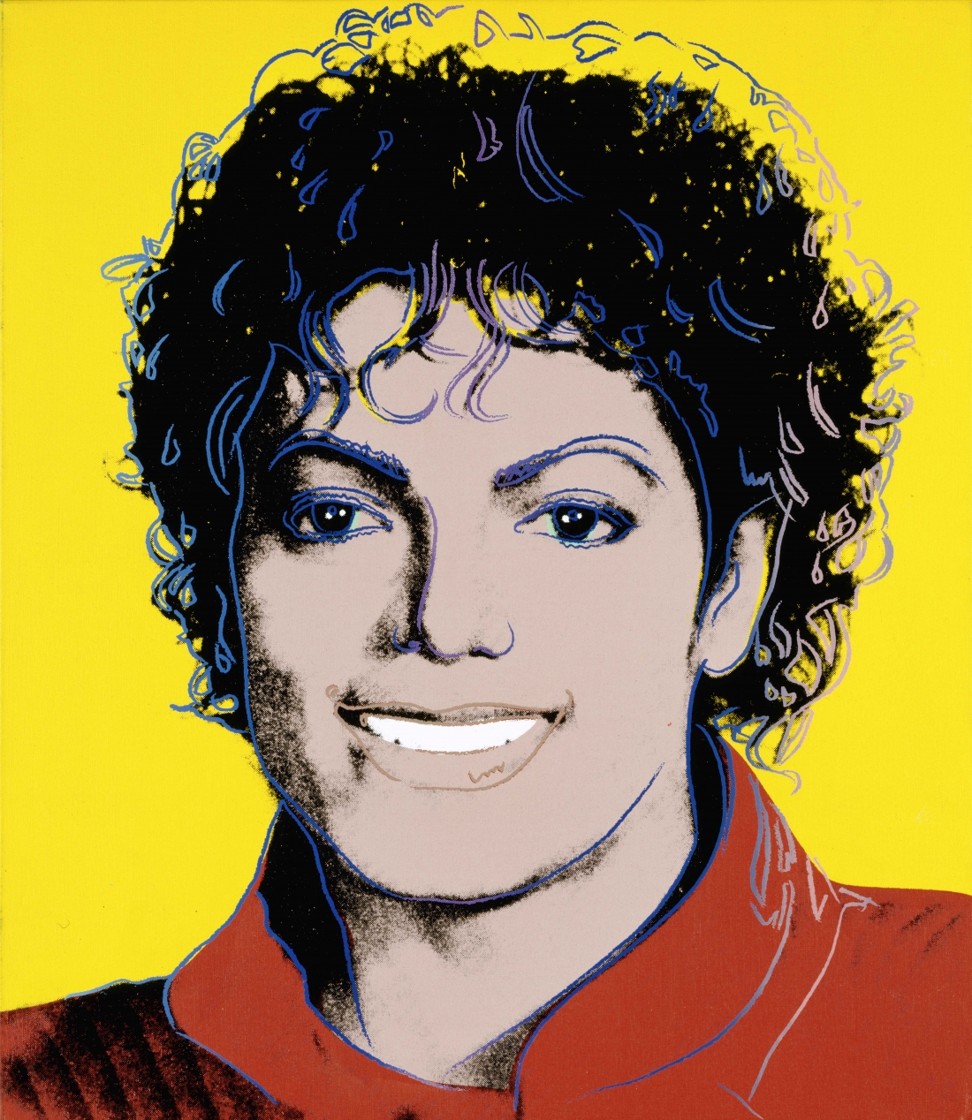 Cullinan got the idea to mount an exhibition over a decade ago in the hope of encouraging people to re-examine Jackson through a far more sympathetic lens than the entertainer experienced for much of his life.
"Michael means many different things to many different people," Cullinan says. "There are feelings that are very positive and full of admiration. And, of course, there's also a more tragic side. I think now that we've got some historical distance, coming up on the 10th year of his death, we can view him with more detachment and have a much more nuanced, informed and respectful discussion about what he symbolised, what he achieved, what he made possible.
"In a way, the show's not really about Michael Jackson, but about the way that all of us think and feel about these figures and the way we lionise them; the way we demonise them."
In one room at the exhibition, a barrage of languages can be heard as people gather around one piece. It isn't some abstract rendering of Jackson or a mixed media piece that transfixes everyone.
Instead, it is an installation that has footage from Jackson's 1992 world tour on an endless loop. It is the one place where Jackson can be seen performing in all of his glory – and no one turned away.