Music
Get more with myNEWS
A personalised news feed of stories that matter to you
Learn more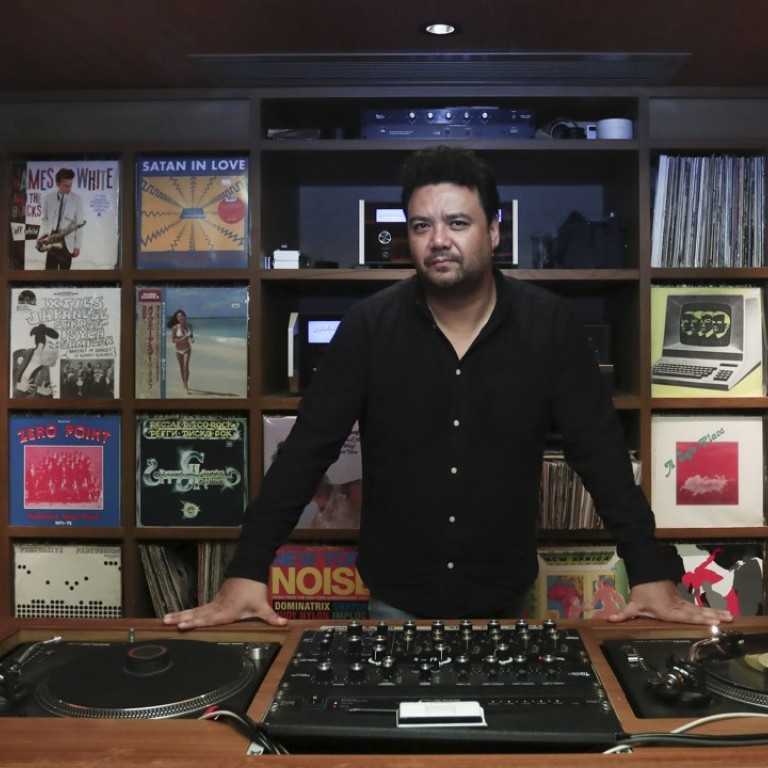 Hong Kong's most innovative music venue is anything but predictable
The Music Room of Potato Head restaurant in Sai Ying Pun is challenging the notion that people will only listen to certain sorts of music
You wouldn't expect Hong Kong's most innovative music venue to be (a) a tiny hidden room at the back of a restaurant, or (b) in Sai Ying Pun. Nothing about Potato Head's Music Room, though, is particularly predictable.
Hidden away down a rabbit warren of corridors – finding it is like digging through a crate for an obscure record – the Music Room is an audiophile heaven, with a magnificent vintage sound system and acoustic treatment to maximise sound quality, set amid handsome '70s Scandinavian-Japanese decor, the work of Japanese architect Sou Fujimoto.
Its mission is to challenge the notion that people will only come to listen to certain sorts of music; the monthly Ethiopian jazz 7-inch nights it formerly hosted, for example, have to be the most niche regular music events in Hong Kong's history.
It has an in-house collection of 8,000 vinyl records, many of them extremely rare, and is open nightly for anyone to visit.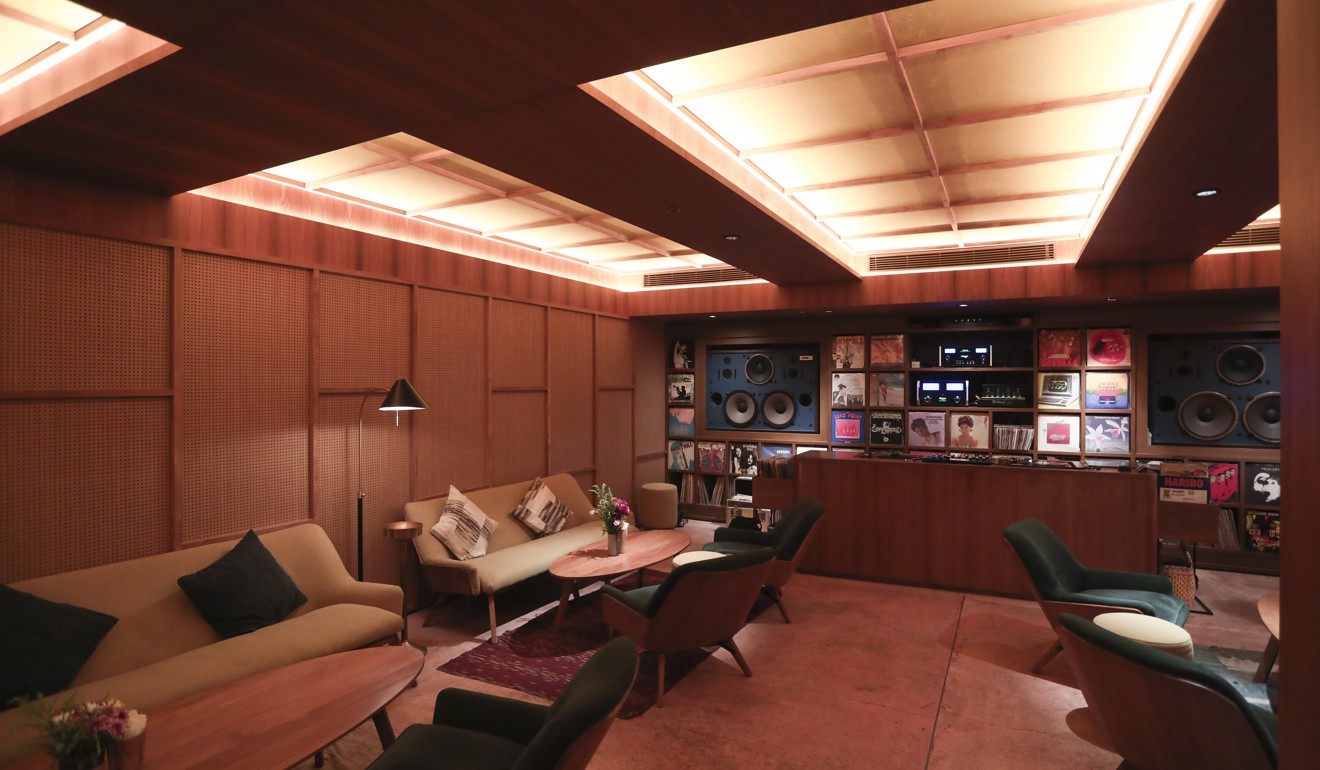 The Music Room has also hosted some rather quirky guest performers – Neville Staple from The Specials, Mos Def's tour DJ Preservation, northern soul legend Mike Ritson, Alex Turnbull from 23 Skidoo – and some big names for a venue that can hold 50 at a pinch (by moving the very comfortable chairs and tables to the side): Mark Ronson, for example, or Roy Davis Jnr. And it's done all this with almost no publicity.
Potato Head Hong Kong, which launched in 2016, features a bar, a shop and Indonesian restaurant Kaum; the original Potato Head is in Bali, and other outlets are in Singapore and Jakarta.
The Music Room is largely the work of artistic director Johnny Hiller, who was born in Hong Kong, partly raised in Germany, and has spent 20 years DJing and promoting in Hong Kong, London, Beijing and elsewhere. He was originally contacted by Potato Head, who were familiar with his work putting on parties in London, because they were looking for JBL Pro speakers for the Music Room.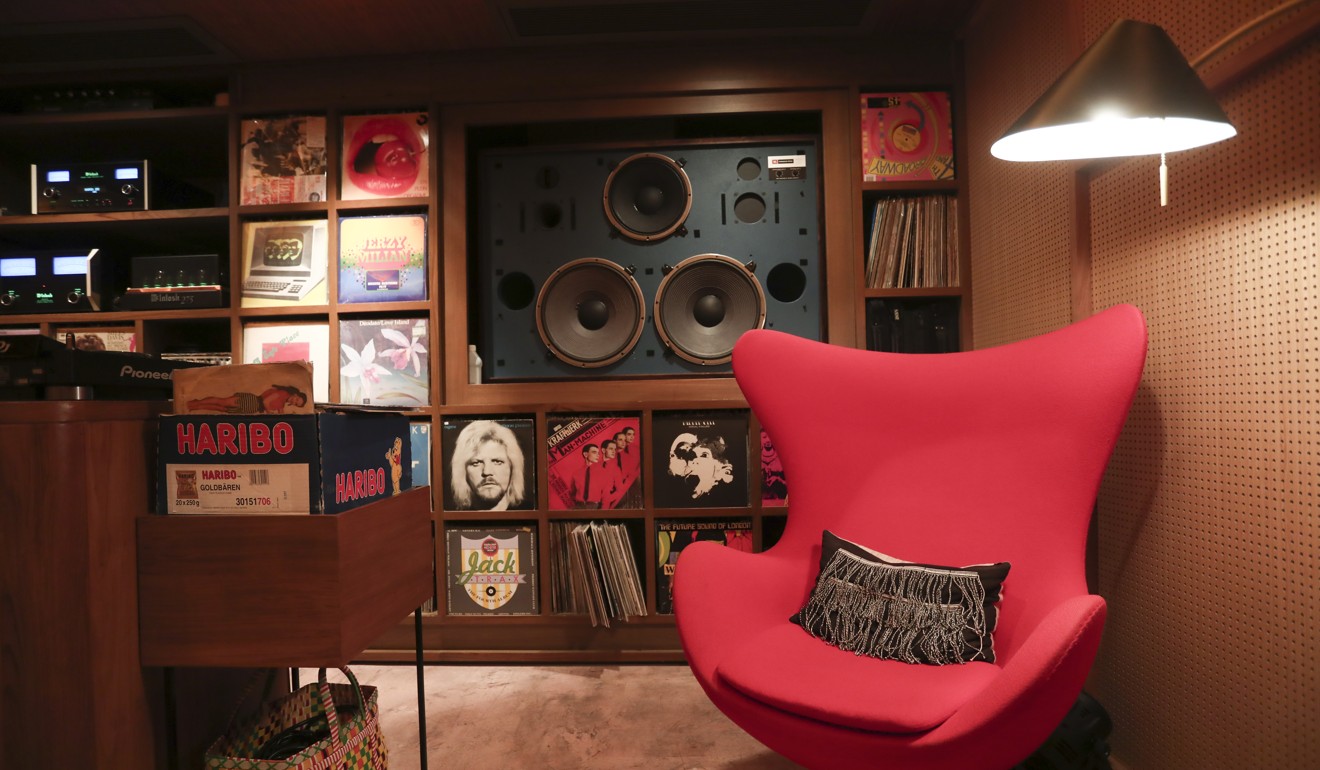 "They shared the floor plan of the room," he says. "We started talking about the DJ console, and amps, the size of the speakers and so on, and eventually they let me finish designing and specifying it. They said: 'What would you do with the room? OK, got for it.' Then I moved my record collection in, and just started taking over.
"I felt Hong Kong was lagging behind. When you try to do anything different, people keep saying, 'That won't work in Hong Kong'. I figured out finally what it was: in Hong Kong, if you want to relive your best musical memories, you have to do it yourself."
In addition to the JBL speakers, the system also features custom-made rotary mixers, Technics SL-1200 turntables, McIntosh tube amps and pre amps, and vintage Klipsch horn speakers. Fitting out the space took a month, although there was a small delay when the purpose-built record shelves arrived – and turned out be 11.5 inches high (vinyl records are 12 inches). The costliest part was the soundproofing, several layers of plasterboard behind the walls that makes the Music Room possibly the only venue in Hong Kong to have a deliberately reduced size.
"Fifty per cent of good sound is acoustic room treatment," says Hiller. "We had acoustic experts come in and study the room, so that the sweet spot is right in the centre."
The monumental record library features more or less everything you could ever want, with an emphasis on the chilled and downtempo; if you're looking for pre K-pop Korean pop music, Thai jazz or Japanese new wave, this is your place.
When we speak, Hiller has just returned from Moscow, where he found a pop-up record shop and spent two four-hour sessions listening to old records from the former Soviet Union, before eventually buying about 50 of them.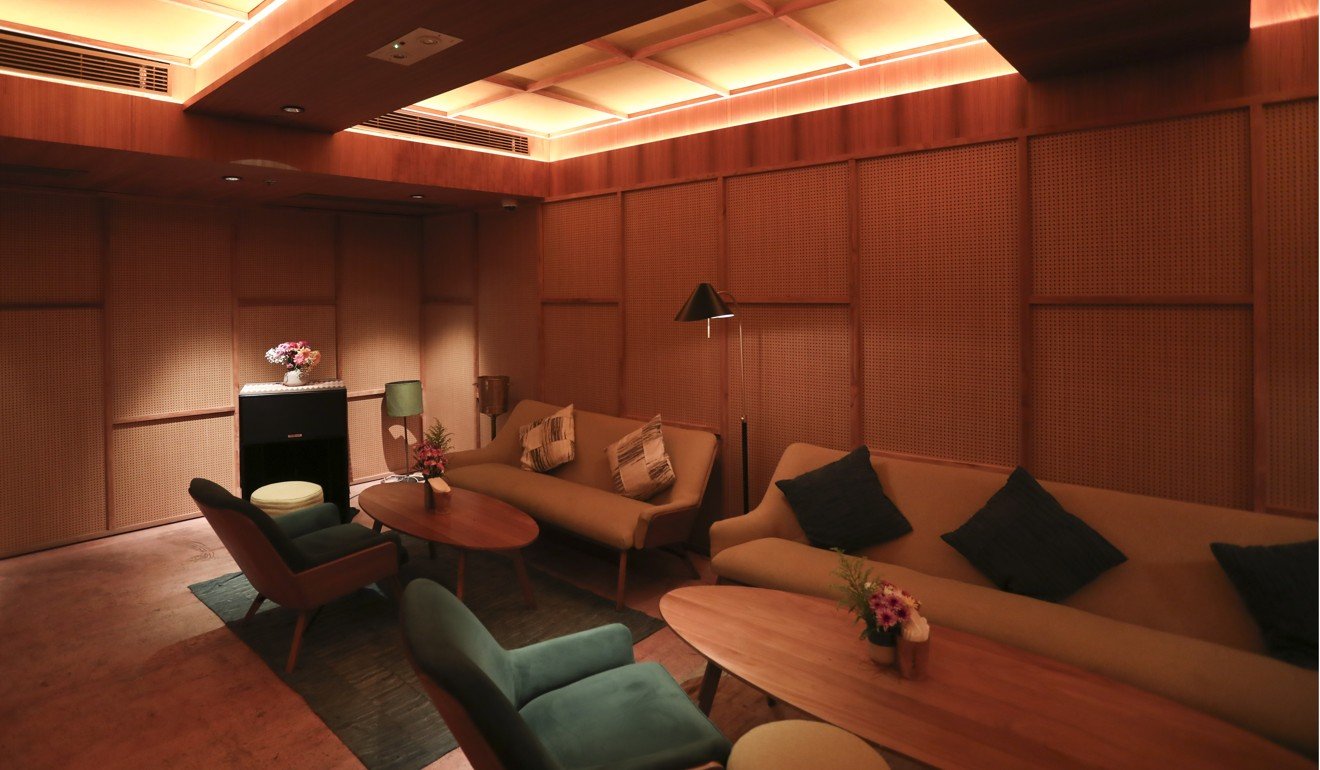 Beyond the library, there are the guest DJs. Hiller says he has a small budget, and gets people to come partly because he knows them – and lets them stay at his flat. "What we do is invite these characters who have history," he says.
The first to visit was Steven Hall, a former collaborator of legendary 1970s and '80s New York avant garde musician Arthur Russell. Then there was Ritson, who recognised from the sleeves that Hiller had bought his copies of certain northern soul records from the grandaddy of the genre, Ian Levine. Ronson, who played twice in 2017, using only the house collection, said in a Rolling Stone interview that it was one of his favourite venues of the year.
Throughout, Hiller has been keen not to over promote, relying mainly on word of mouth. "I always think the quality has to be there before you start promoting it. It's good if people just find you."
Even better, he says, are the memories the place helps to rekindle. When it put on a tribute to disco legend David Mancuso after his death in 2016, for example, it was attended by five or six Hong Kong residents who'd all been to Mancuso's parties in 1970s New York, but had never met each other.
"We have had emotional reactions," says Hiller. "I played an old Bollywood record from 40 years ago I found in a flea market in Hong Kong, and an Indian gentleman who was there closed his eyes and started singing. He said that the last time he'd heard the record was decades ago, with his mother; he had tears in his eyes. Music is so powerful."
This article appeared in the South China Morning Post print edition as: innovative venue revels in the obscure and eclectic