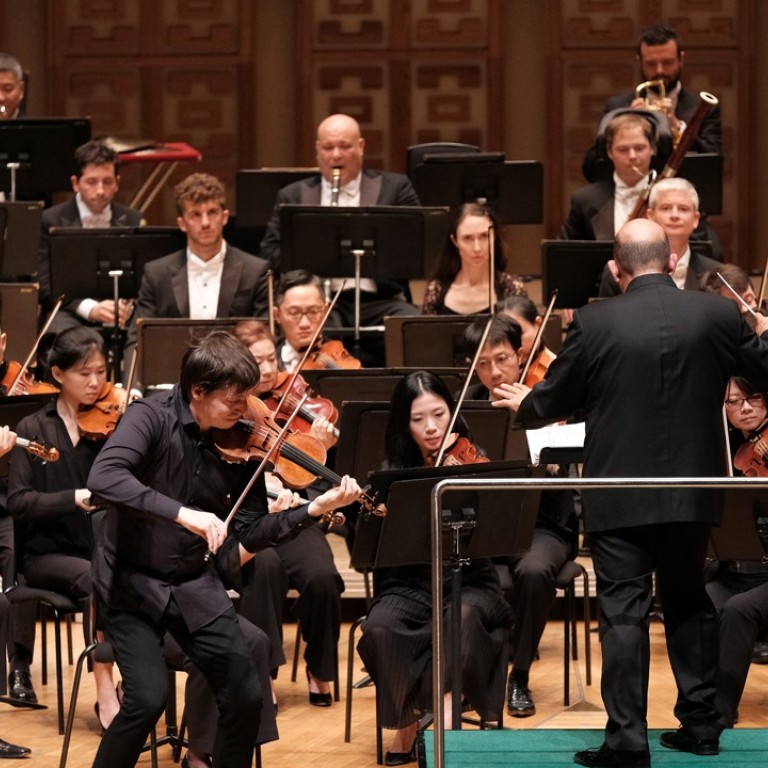 Review

|
Joshua Bell's smooth brilliance in Sibelius followed by laboured Mozart from HK Phil
Violin soloist showed dazzling technique and elegance in Sibelius concerto, but HK Phil under Jaap van Zweden lacked lightness and clarity in Jupiter symphony
Conductor Jaap van Zweden and the Hong Kong Philharmonic Orchestra performed with confidence on Friday in Johannes Brahms' Academic Festival Overture and Sibelius' Violin Concerto with celebrated soloist Joshua Bell, but struggled with stodginess in Mozart's Jupiter symphony.
Bell's obvious familiarity with the Finnish composer's towering Violin Concerto in D minor allowed him to demonstrate his dazzling technique as well as the warm vulnerability in his sound when hovering high above the Hong Kong Phil's shimmering, icy introduction.
Neither overtly edgy nor eccentric as a violinist, Bell seems to shy away from rough edges. And although the odd note failed to speak in the lengthy and demanding Allegro moderato solo cadenza and some imprecision flawed his double-stopping octave work towards the end of the first movement, his elegance and solid technique prevailed.
The glorious Adagio di molto was a perfect case in point. Tenderly introduced by the Phil's pairs of clarinets and oboes, Bell inspired with finely polished playing and graceful handling of the violin's thematic material.
Plenty of fun with dancing and hopping was then had by all in the final Allegro, ma non tanto. Bell's impressive encore from the film score of The Red Violin followed rapturous applause.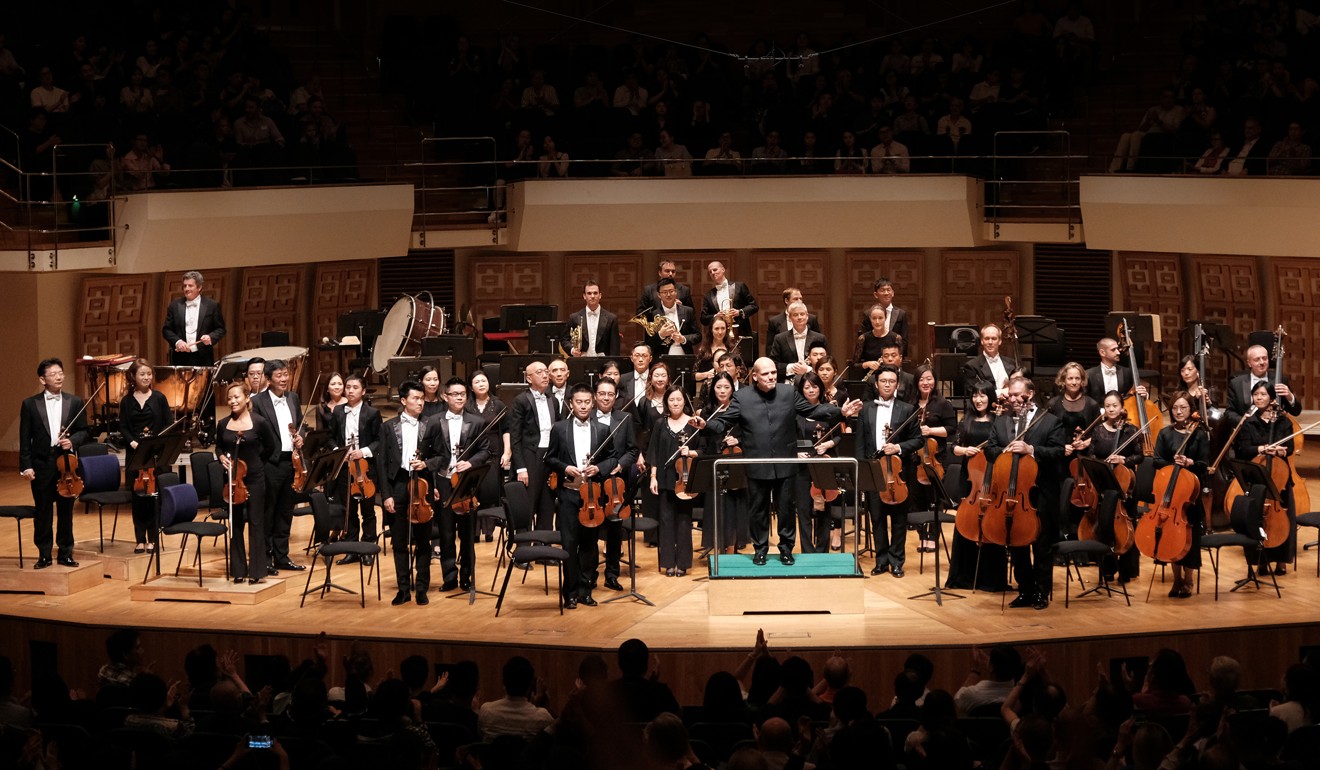 Mozart's final Symphony No. 41 in C, Jupiter, from 1788 followed the intermission. Aptly named after the Roman God Jupiter (not the planet) due to its thunderous aspects and dramatic lightning strikes, van Zweden's interpretation with the orchestra fell short on contrasting elements. It was only in the Finale (Molto allegro) that enough dynamic tension was generated from the contrapuntal treatment of the four-note theme and its development.
Aside from the commendable and flexible second violin accompaniment, lightness and clarity often went amiss. Van Zweden managed to lend the Viennese-style Menuetto (Allegretto) a charming lilt despite his stately tempo choice, but the first Allegro vivace disappointed.
A lack of dramatic and dynamic contrast between the powerful lightning bolt motive and the delicately feminine reply left one craving another dimension, and a sound that was too direct in the lyrical melodies made the first violins seem somewhat laboured.
Muted strings and beautiful phrasing on the other hand lent the gentle Andante cantabile more lightness, highlighting Mozart's love for the human voice.
There was nothing "academic" about the orchestra's performance of the Academic Festival Overture that opened the concert, as conductor and players alike revelled in Brahms' lighthearted collection of student drinking songs.
Notably impressive was the strong viola playing in the agitated introduction, the excellent woodwind chorale work in, "We have built a stately home" and the fine fluidity in the strings. Suitably tipsy and inebriated (in spirit only!), the complete orchestra was exuberant in the final drinking song Gaudeamus Igitur, "While we are young, let us rejoice".
Jaap | Joshua Bell, Hong Kong Philharmonic Orchestra, Hong Kong Cultural Centre Concert Hall. Reviewed: September 7