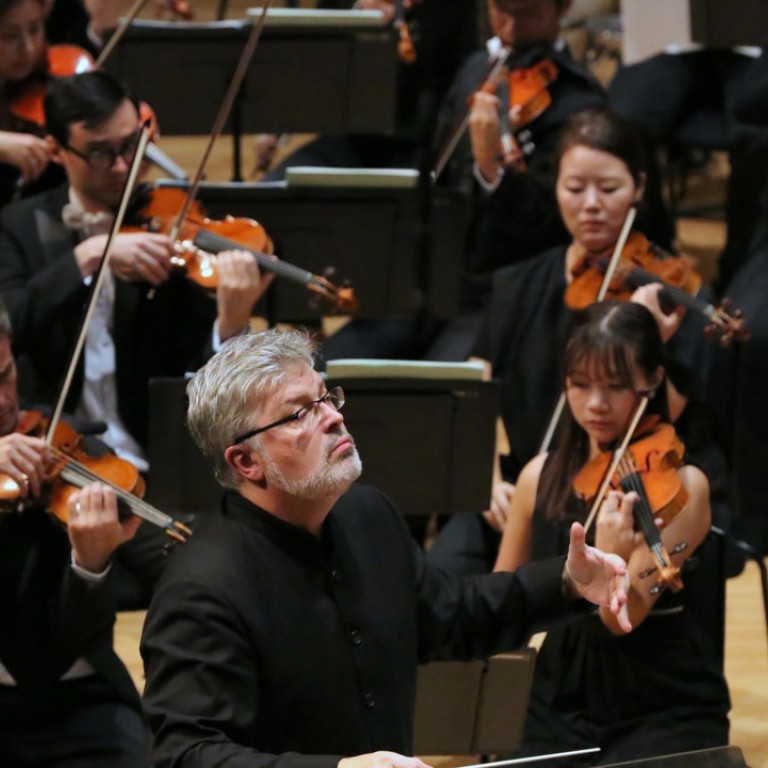 Review

|
Shostakovich piano concertos a mixed bag in Ben Kim's hands
American soloist, performing with Hong Kong Sinfonietta, played Russian's first concerto too cautiously but brought out the romanticism of his second
American pianist Ben Kim could have achieved more success with a less conservative approach to Shostakovich's Piano Concerto No. 1 in C minor, performed with the Hong Kong Sinfonietta under the baton of Scotsman James MacMillan on Saturday.
Kim has solid technique, but lacked the rhythmic energy necessary in certain sections to fully capture the Russian composer's intentions, which MacMillan indicated clearly with his precise direction for soloists and orchestra.
Trumpeter Huang Shan presented commentary to the piano's material with a warm tone when required and penetrating stabs elsewhere. His contribution would have had greater effect had he been standing alongside the pianist rather than at the back of the orchestra.
Shostakovich's second piano concerto in F major has greater structural continuity than the first and, like that work, a propensity for musical quotations. The second movement was the highlight of Kim's performance, his facial expressions offering a commentary on the work's deep romanticism.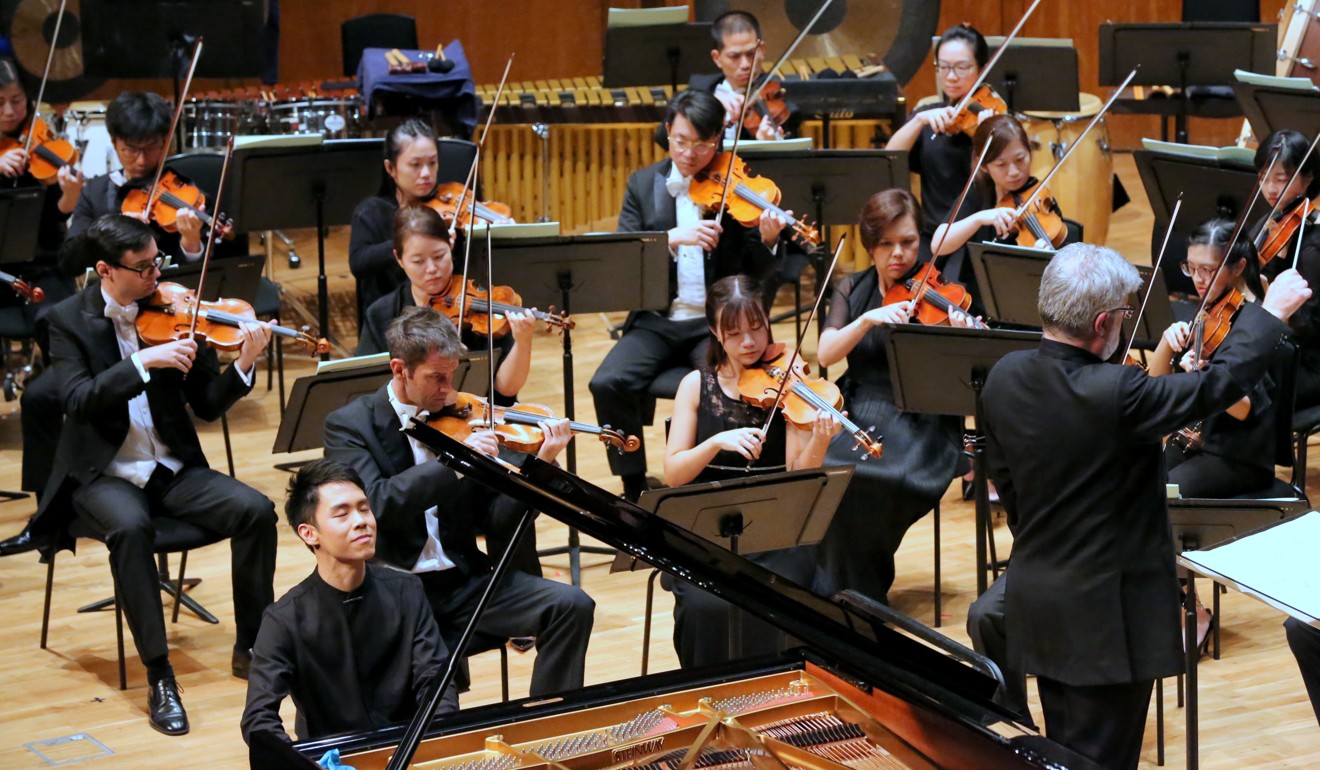 With the expanded orchestra the work calls for, the Sinfonietta had more opportunity to convey an array of tonal colour, and the crispness of the woodwinds' playing stood out.
Obliging an enthusiastic audience, Kim gave a stylised reading of the Menuet from Debussy's Suite Bergamasque as an encore.
MacMillan's Larghetto for Orchestra (2017), originally a choral work, explores a variety of timbres and uses the sections of the orchestra both as distinct voices, like in a chorale, and in combinations. Most interesting were the declamations on horn, trumpet, trombone and cor anglais that reminded one of vocalists' chants.
The highlight of the evening and the piece that launched MacMillan's career as a composer was The Confession of Isobel Gowdie (1990), which uses the witch-hunts and trials of post-Reformation Scotland as inspiration for the work.
It is a piece of extremes, from the elegiac to the chaotic, and from pitch clusters to the monophonic. The middle section of the work contains complex rhythmic patterns, which the orchestra presented with great assurance. The strings feature in the closing portion, in which the music becomes infused with positivity. It is a call to humanity and an appeal for unity, summed up in the final orchestral tutti.
MacMillan & Shostakovich, Hong Kong Sinfonietta, Hong Hong City Hall Concert Hall. Reviewed: September 8