Music
Get more with myNEWS
A personalised news feed of stories that matter to you
Learn more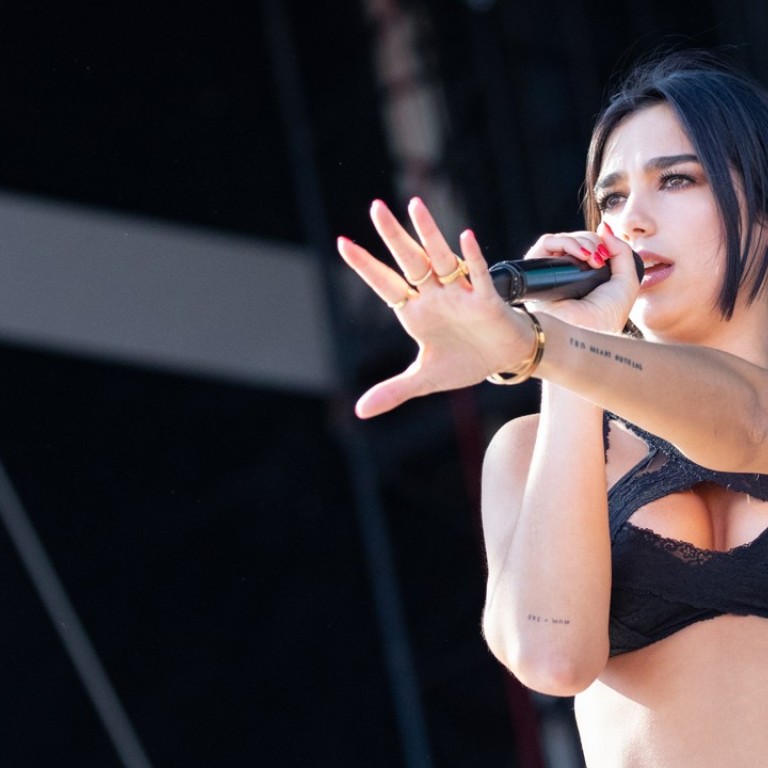 Videos from Dua Lipa's Shanghai concert showing fans being forcibly ejected are disappearing from Chinese social media
Security guards were apparently removing fans who were dancing in their seats and waving flags in support of gay rights
Footage circulating on Chinese social media showing fans being forcefully removed from singer Dua Lipa's Shanghai concert is quickly disappearing from the country's cyberspace.
A number of fans were forcibly ejected by security guards during the Wednesday concert for apparently dancing in their seats and waving flags in support of gay rights.
One piece of footage shows audience members in a scuffle with guards. When the fans question their actions, one guard responds with his middle finger and says, "You did not sit down when I told you to".
Another video shows a woman standing and waving her arms in the crowd. She bear hugs the security guard who approaches her, only to be thrown on the ground and ejected from the concert hall. One video shot outside the concert hall shows a security guard kicking a fan.
Users online suggest that the fans were forcefully removed for waving flags in support of gay rights. Some are demanding an apology and explanation from the organiser Live Nation, while others have condemned the security guards' actions.
These comments and videos are being promptly removed from Chinese social media, but are still up on English social media channels.
"I want to create a really safe environment for us all to have fun," said the English singer at the concert.
"I am proud and grateful that you felt safe enough to show your pride at my show," she later tweeted, adding that she would love to return to Shanghai "when the time is right".