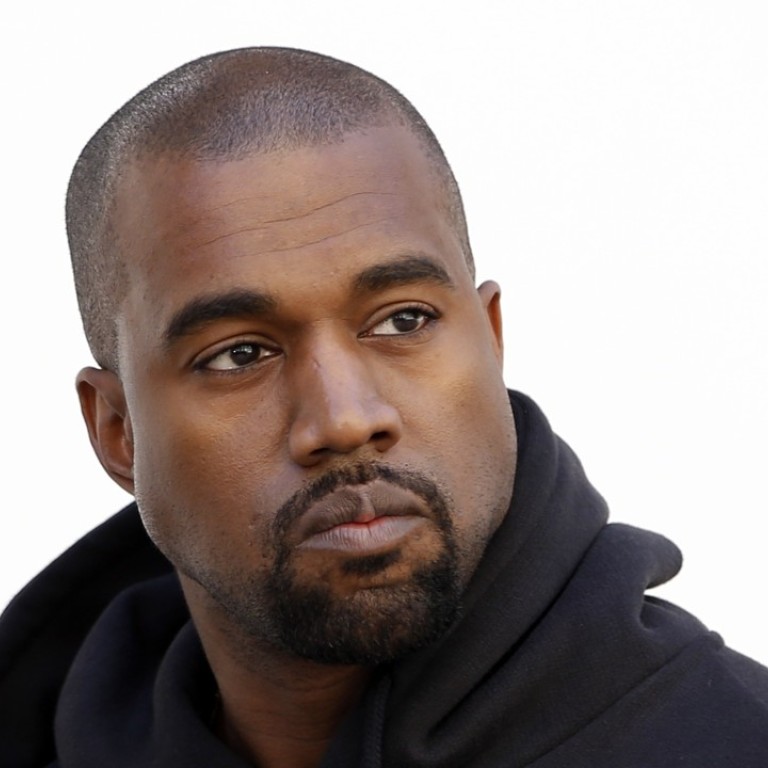 Ten of Kanye West's most political moments before his meeting with Trump
The rapper and fashion designer has never been afraid to speak his mind. Whether he's praising the president or sharing his views on slavery, West has polarised his fans and haters. Here are his top 10 political statements
We knew it would come to this. After trying repeatedly to make MAGA hats happen, the rapper-slash-fashion designer formerly known as Kanye West will meet with fellow "dragon energy" wielder President Donald Trump on Thursday. The famous friends will reportedly chat about prison reform, gang violence and Chicago over lunch at the White House.
This meeting of the minds was bound to happen eventually. West's wife, reality star Kim Kardashian West, has been to the executive mansion twice, and Ye (that is his new nom de guerre) himself has a long history as evidenced on Twitter (before he deleted it) of praising Trump.
Although Kardashian has said that her husband is "not political", the rapper's own actions sing a different song – even before ranting about Trump became his favourite freestyle.
Here's a look back at the moments leading up to West's first White House visit.
September 2005: Kanye O. West vs George W. Bush
During a televised celebrity fundraiser benefiting the victims of Hurricane Katrina in New Orleans, West stood beside comedian Mike Myers and declared, "George Bush doesn't care about black people". It was the final line in West's impassioned off-script speech about the media's portrayals of black evacuees and racism in America.
September 2009: Kanye vs Barack Obama
In a hot mic moment, then-President Obama gave his take on the fellow Chicagoan, who'd recently hijacked Taylor Swift's mic at the MTV Video Music Awards. "He's a jackass," said Obama while getting ready for a taped CNBC interview.
August 2015: Kanye vs Kim?
The ridiculously famous couple attend a fundraiser for Democratic presidential candidate Hillary Clinton. The trio grabbed a photo together, which Mrs West humble bragged about on Twitter: "I got my selfie!!! I really loved hearing her speak & hearing her goals for our country! #HillaryForPresident"
August 2015: Kanye vs America
Back at the VMAs – clearly fertile ground for peak Kanye – the rapper, while receiving his own award this time, had an announcement to make. "And yes, as you probably could have guessed by this moment, I have decided in 2020 to run for president," said West before exiting stage left.
June 2016: Kanye vs clothes
The rapper premieres the video for his single Famous at the Forum in Inglewood, California. The "art visual" features 11 naked figures in bed together, representing West, his wife Kim, Taylor Swift and, of course, Donald Trump.
November 2016: Kanye vs fans
During a concert in San Jose, West admits that he did not cast a ballot in the 2016 presidential election, but said that if he had it would have been for Trump, because there were things that he liked about Trump's campaign, specifically the president's "non political methods to speaking" that the rapper felt were "very futuristic." The crowd went wild and not in a good way.
December 2016: Kanye vs the cameras
Ye doubled down on his Trump support by showing up at Trump Tower in Manhattan to meet with the president-elect to "to discuss multicultural issues", according to the rapper's Twitter feed at the time. The news cameras waiting in the lobby captured West's arrival and a mini news conference that followed, at which Kanye said nothing but Trump emphasised their bond: "We've been friends for a long time."
April 2018: Kanye v the mob
Silencing all doubt that he was all aboard the Trump train, West tweeted a photo of himself wearing a "Make America Great Again" hat signed by the president in definitive support of 45, who tweeted in response, "very cool!" Memes about cancelling Kanye and the sunken place popped up all over the web. West fans were outraged and #MAGA supporters emboldened.
May 2018: Kanye v history
In an appearance on TMZ, which also featured Trump supporter Candace Owens, the rapper said that slavery was "a choice". The collective reaction was unsurprisingly swift and harsh.
September 2018: Kanye vs. Saturday Night Live
After appearing as the featured musical guest on SNL, West, again sporting a MAGA hat, went on a meandering pro-Trump rant once the show went off-air. As the cast looked on, West spoke about liberal bullying, Democratic conspiracies, running for president and racism. Of Trump, West said, "If someone inspires me and I connect with them, I don't have to believe in all they policies."