Review
Vivaldi Unmasked: delightful, theatrical concert of music by the Venetian composer
City Chamber Orchestra of Hong Kong's costumed evocation of Vivaldi's Venice was well conceived and executed
Vocal and instrumental soloists shone in a 70-minute medley from composer's vast oeuvre
If there were one word to sum up the City Chamber Orchestra of Hong Kong's depiction, in music, stage setting and costumes, of Venetian composer Antonio Vivaldi and his orchestra of female orphans that word would be delightful.
The performance, featuring a medley of music from the baroque composer's vast output, was cleverly conceived and scripted by Leanne Nicholls, the orchestra's founder, artistic director and oboist.
With atmospheric lighting, a setting of familiar Venetian scenes by Ernesto Maurice Corpus and spirited narration from actor Jonathan Douglas, the journey of some 70 minutes allowed a City Hall audience of all ages to delve into Vivaldi's Venice. And there was no shortage of commendable musical performances.
The playing of Belarus-born mandolin soloist Ekatherina Mochalova exuded joy and positive energy in the first movement of Vivaldi's Concerto for Mandolin in C major, which she performed convincingly with an infectious musical lilt.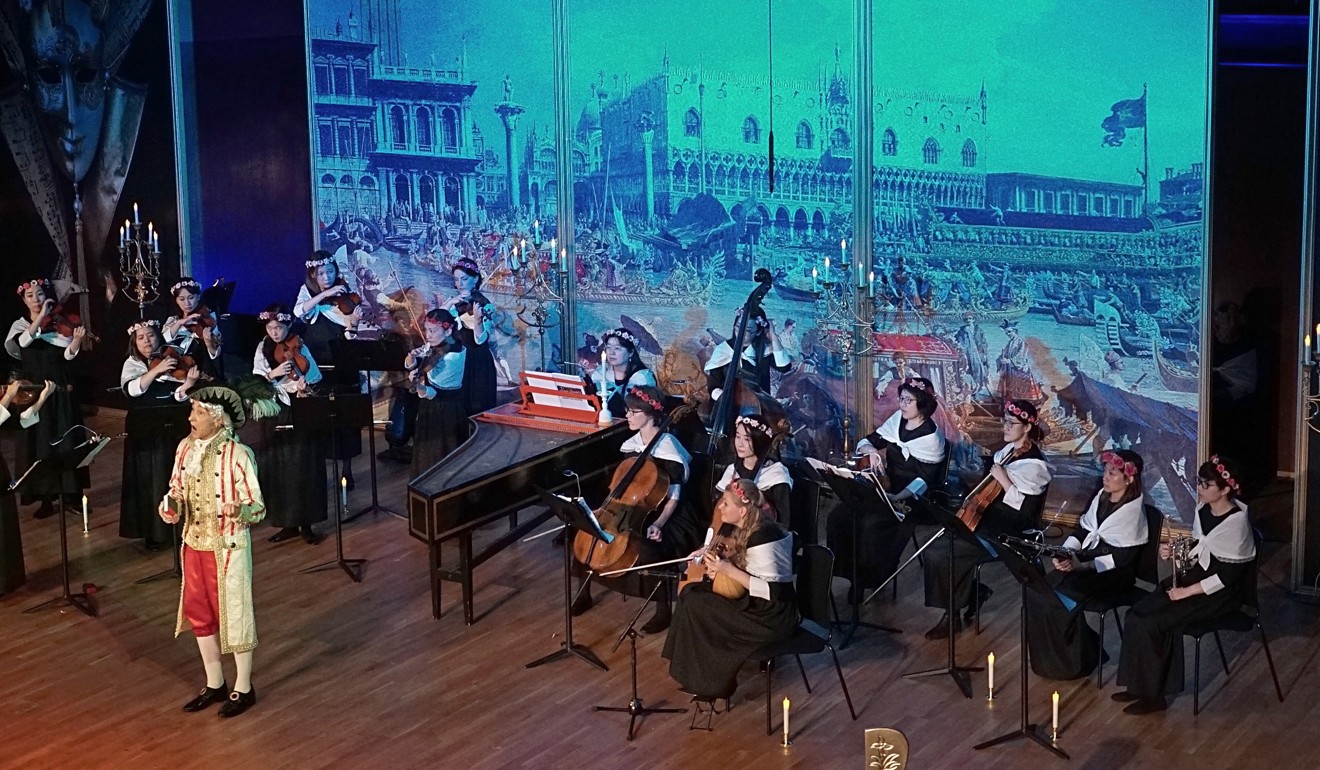 Fine ensemble singing from Bethan Clark's Katterwall Singers in a light and compact performance of Gloria in excelsis Deo from Vivaldi's D Major Gloria provided a lovely interlude in a programme naturally dominated by his highly expressive instrumental compositions.
Leung Tak-wing's finely articulated bassoon playing in the first movement of the E minor Concerto for Bassoon, and Colette Lam's light and agile soprano coloratura in Vivaldi's acrobatic aria Agitata due venti from his opera Griselda were highlights.
When Hong Kong-born Lam returned for a dreamy aria from Vivaldi's motet Nulla in mundo pax sincera, she charmed with her sweet soprano voice even though her pitch seemed to stray and differed noticeably from that of the orchestra.
Concertmaster Amelia Chan switched between performing violin solos and directing her fellow players. The orchestral sound was rough in places and some of the segues into musical excerpts and movements were less than smooth, but the players' tempi settled into safe territory in "Summer" from The Four Seasons and the first movement of his Concerto for Violin in A minor. There was sturdy and tight string playing in the aptly rollicking Concerto Alla Rustica for Strings in G major.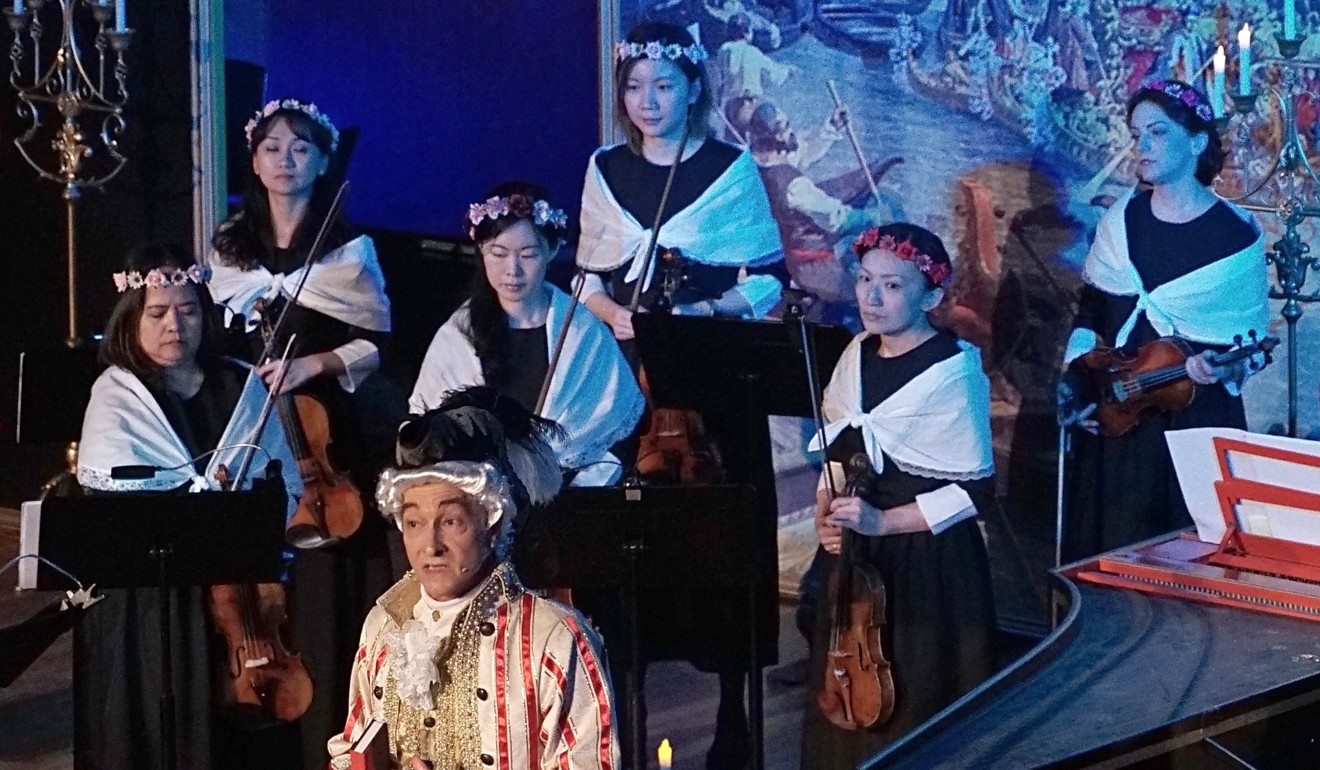 Given the concert's highly visual setting and the wealth of theatrical possibilities Vivaldi's concertos afford their interpreters, Chan and the ensemble's players could have looked less stern and smiled more.
The evening ended on an appropriate note with a performance of the whirlwind final movement Presto from The Four Seasons' "Summer".
Vivaldi Unmasked, City Chamber Orchestra of Hong Kong, Hong Kong City Hall Concert Hall. Reviewed: November 11, 2018