Music
Get more with myNEWS
A personalised news feed of stories that matter to you
Learn more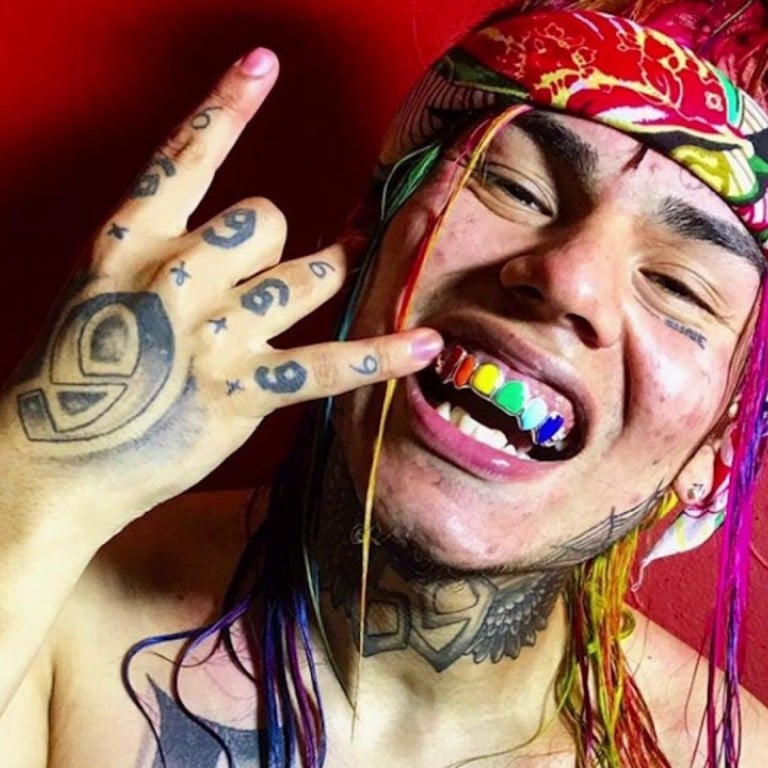 From weed seller to rapping with Nicki Minaj: how 6ix9ine shot to fame
6ix9ine was a popular SoundCloud rapper but it was a viral Instagram selfie that really got him noticed
Infamous video with a nude 13-year-old girl is one of his many controversies
There's a good chance you've seen the name 6ix9ine or Tekashi69 pop up in a headline recently. If that's the case, you may have several questions.
First, is that the same person? (Yes, though for our purposes, we're going to refer to him as 6ix9ine.) Is he a musician of some sort? (Yep, he's a rapper.) What's the significance of the number 69, which appears in both of his names and is tattooed all over his face? (Well, we're pretty sure you can figure that one out yourself.)
Let's start at the top.
Who is this guy and why should I care about him?
He's on the radio and has become pretty reliable tabloid fodder, so it might be useful to know the name (you know, for dinner party conversation and whatnot).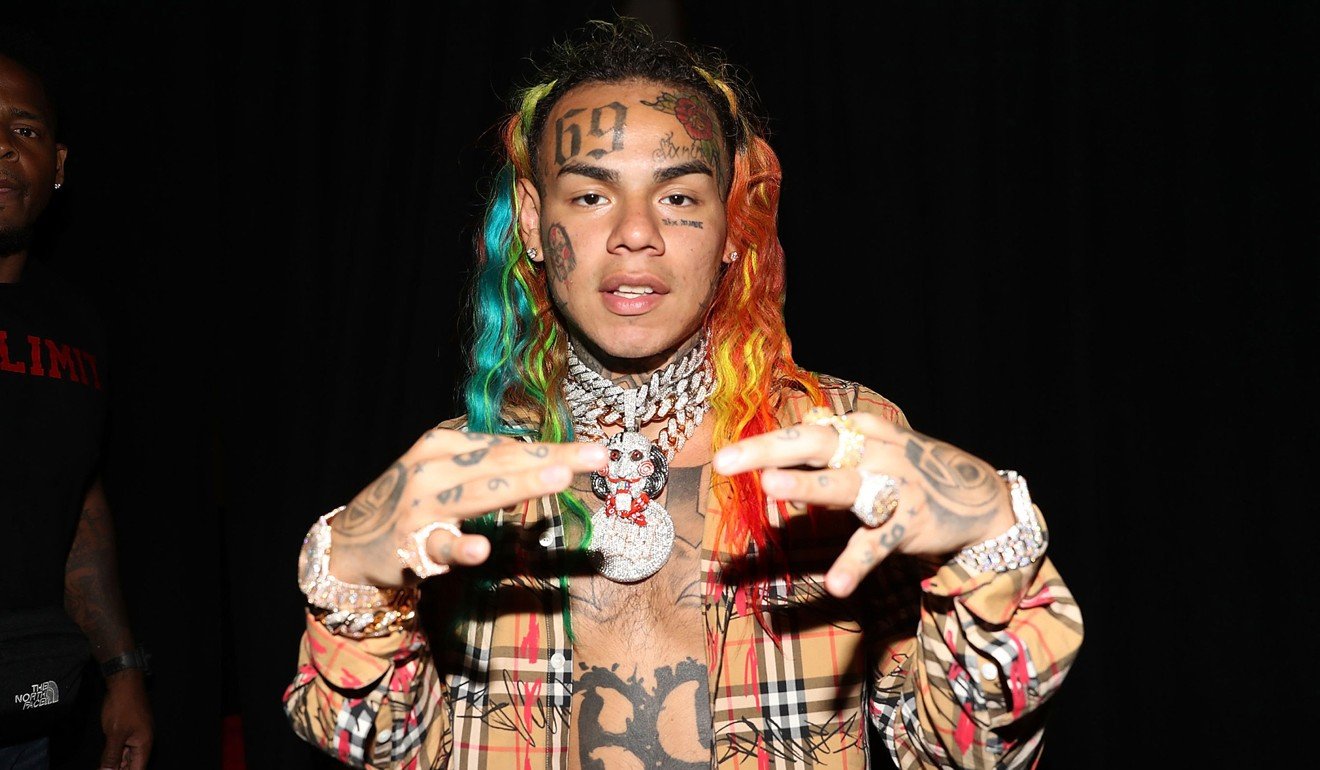 Born Daniel Hernandez, the 22-year-old grew up in Brooklyn, where his young life was marked with tragedy. His father was murdered in 2009, and he was expelled from school in eighth grade. He said in an interview that he chose not to continue pursuing his education after that "to help my mom pay the rent". He started working odd jobs and selling weed.
He began rapping in 2014 without any aspirations. "I started rapping for fun to be honest with you," he said. "I didn't really want to be a rapper or whatever."
During the next few years, his music attracted a growing fan base. But 6ix9ine's real breakout came in 2017 when an Instagram selfie went viral on both Reddit and Twitter. In the photo, the rapper – with four tattoos on his face reading "69" in various fashions – sports long, rainbow-coloured hair and a rainbow grill on his upper teeth. It soon became a meme.
Though 6ix9ine was mired in controversy (more on that in a minute), he become one of the most famous of the SoundCloud rappers – artists who released their music through the streaming service SoundCloud – second only to XXXTentacion, the 22-year-old rap superstar who was fatally shot in Florida in June.
Fans embraced both because of their "their willingness to deviate from the norms of the movement that birthed them, and also from hip-hop's prevailing sound", wrote music critic Jon Caramanica in The New York Times. "As a rapper, 6ix9ine is a boxer – he thrives on rasp and repetition, as if constantly looking to pick a fist-fight."
Soon after his photo went viral, 6ix9ine released his official debut single Gummo, which got to No 12 on the Billboard Hot 100. His status as a mainstream pop star was cemented in July this year, when he released the song Fefe with Nicki Minaj, which soared to No 3 on the charts.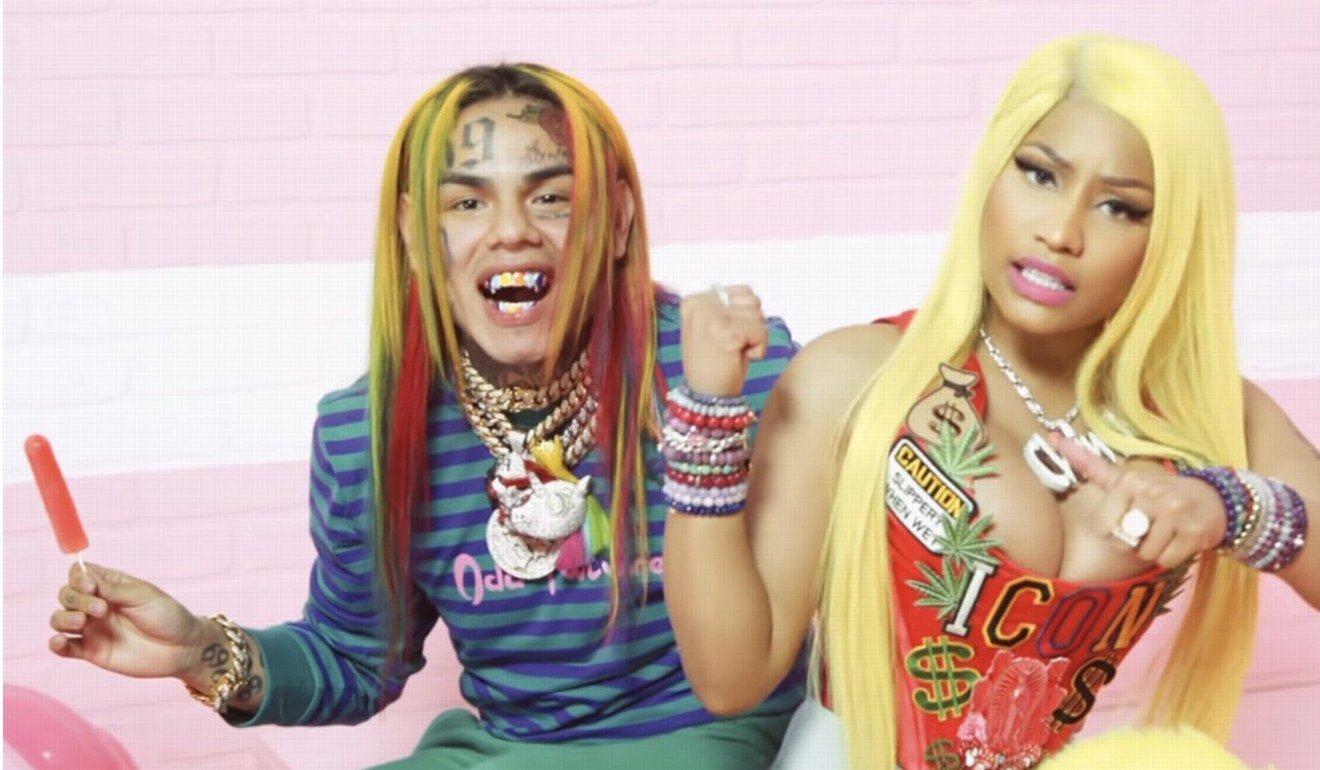 What was that about controversy?
6ix9ine is no stranger to interactions with the law, though the most infamous incident came in 2015 when the rapper pleaded guilty to one felony count of use of a child in a sexual performance.
The incident occurred on February 21, 2015, according to the criminal complaint, which was obtained by the Jezebel website. Three videos were passed around social media that featured the rapper, then 18 years old, and another man with a nude 13-year-old girl.
According to the complaint, in one video, 6ix9ine makes inappropriate movements behind the child while the other defendant engages in a sex act with her. In another, she is seen sitting on 6ix9ine's lap.
When questioned, the rapper told the police, "When she came in she asked me how old I was and I told her I was 18 and I assumed she was older. The way she was asking made me think she was older."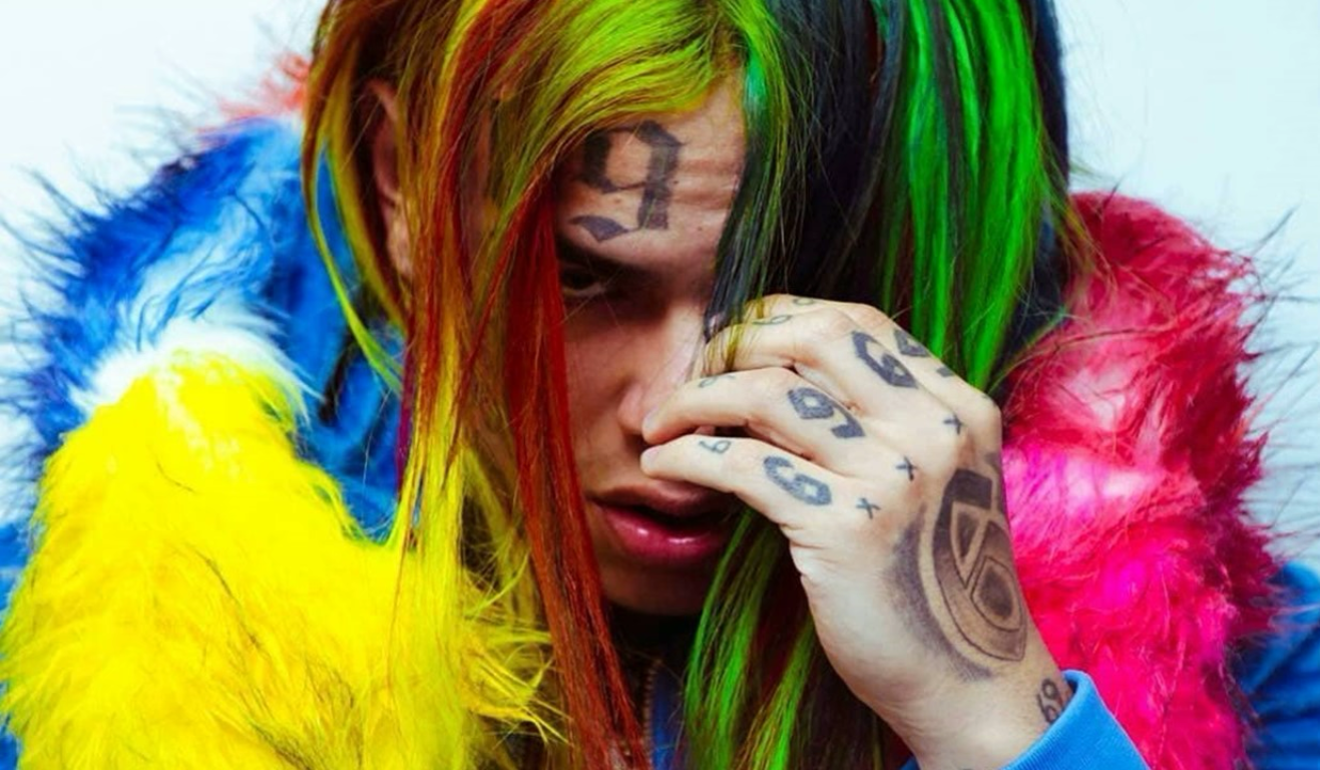 The rapper signed a plea deal with several conditions, including that he remain out of legal trouble for two years.
Spoiler alert: he didn't.
Though his music career was soaring (despite the 2015 incident), 2018 wasn't a great year for the rapper. In January, he allegedly attacked a 16-year-old fan in Houston's Galleria mall after the boy tried taking a video of him. In May, according to online magazine Pitchfork, he was "charged with two misdemeanours: operating a vehicle without a license and facilitating aggravated unlicensed operation of a motor vehicle."
The next day, in Brooklyn, he reportedly attacked a police officer by squeezing the officer's hands against his handcuffs, causing the officer "to suffer swelling and redness to [his] fingers and to suffer substantial pain [and to] fear further physical injury".
In the midst of all this, an 18-year-old woman named Martha Gold told the online outlet babe.net that "at age 17, she had an ongoing sexual relationship with" the rapper.
Though prosecutors claimed that he didn't hold up his end of the plea deal, in October the rapper escaped jail time stemming from the 2015 incident.
He has been back in the news this week for two reasons. First, he reportedly accepted a plea deal for attacking the Brooklyn police officer. Second, an arrest was made in connection to a July incident when he reported to New York police that two men forced him from a car and stole his jewellery, the AP reported.
So people still listen to this guy?
Yep. Not only is he popular, but he's essentially a mainstream artist now. For example, he recently filmed a music video with Minaj and Kanye West, though it was interrupted by a drive-by shooting.
As a whole, pop music and hip-hop haven't reckoned with sexual assault the way other industries have, despite the rise of the Me Too movement. Artists like R. Kelly, who has had several reported pieces written about his alleged abuse of young women, haven't seen their careers suffer like those of Kevin Spacey or Matt Lauer.
And you'll only hear more about 6ix9ine in the coming weeks: his first studio album, which includes features from Minaj and Bobby Shmurda, is set to drop on November 23.