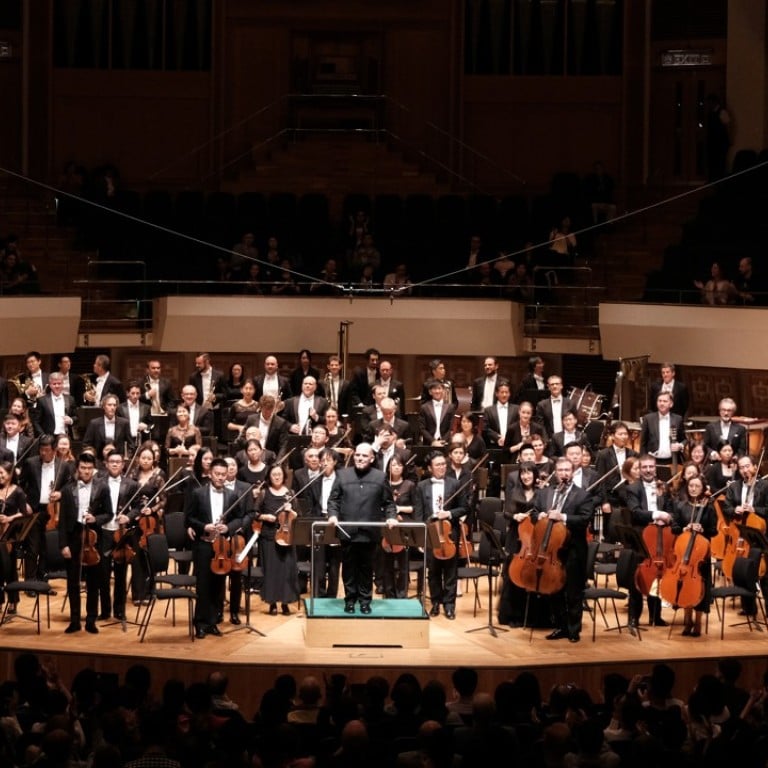 Review

|
Magical, masterful Mahler from five-star Hong Kong Philharmonic and Jaap van Zweden
From its perfectly paced opening to its final coda, this performance of composer's Symphony No. 7 was one of sustained intensity
Soft and precise when it needed to be, occasionally raucous, and with some telling solo contributions, orchestra was world class
Conductor Jaap van Zweden is a wonderful interpreter of Mahler's music, and it showed in a triumphant performance of the composer's Symphony No. 7 by the Hong Kong Philharmonic under his baton.
Scored for a large orchestra, this unconventionally colourful work employs a German tenor horn, untuned bells, onstage and offstage cowbells, guitar, mandolin, tam-tam and a multi-rod drumstick known as a rute. The HKPhil was more than up to the task, presenting the broad palette of Mahler's tonal effects gloriously in what was a five-star interpretation.
The intensity never let up during this performance. Right from the first movement's opening Langsam (Adagio), the dragging and almost funeral-march-like rhythm, paced perfectly by van Zweden, allowed the tenor horn's warm roar to flourish while maintaining tension and underlying uncertainty.
Among the many performers deserving of commendation were the ever-dexterous violins, which sang unanimously in the second theme of the Allegro con fuoco, in an echo of the composer's "Alma" motif from his sixth symphony.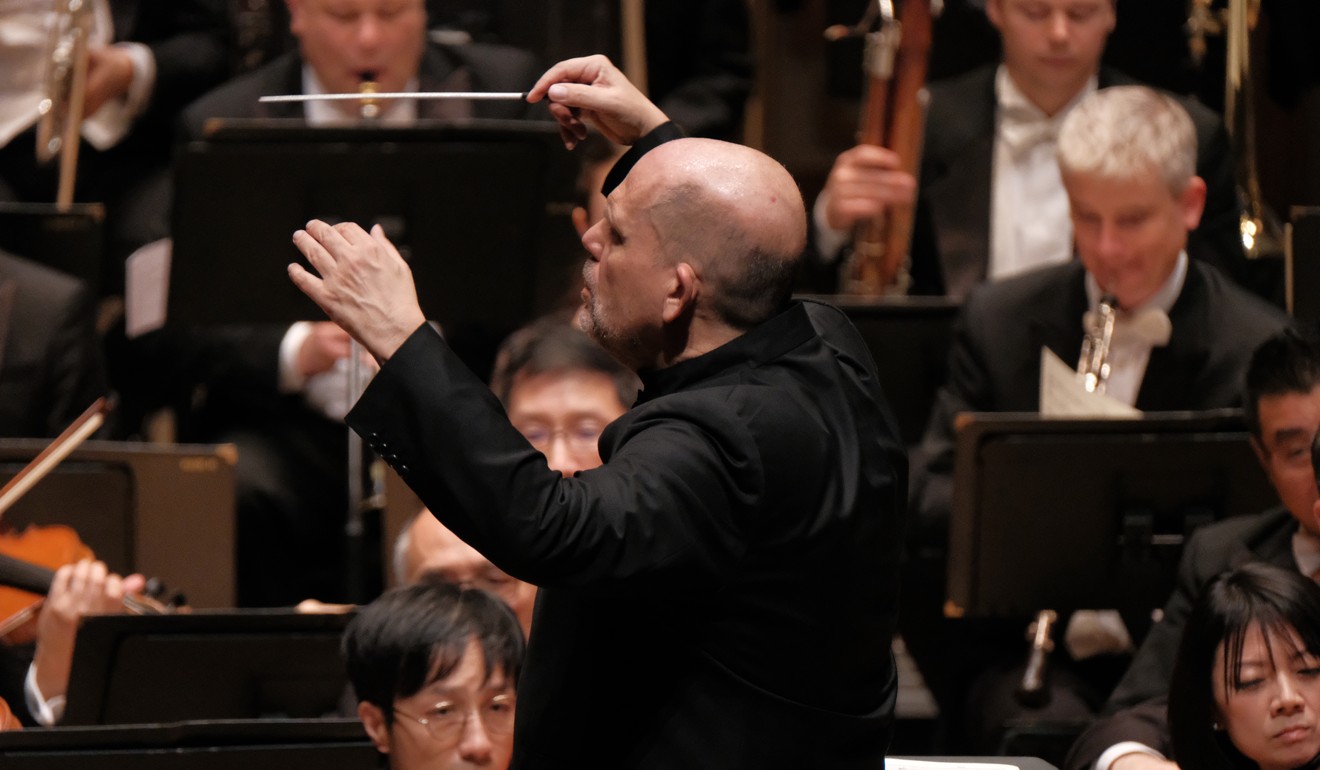 Wonderfully soft and precise trumpet fanfares lent an ethereal stillness to the movement's rustic interlude. When the return of the sinister funeral music put an abrupt end to it, van Zweden's ever concise direction meant the orchestra could finally let loose and head for the movement's triumphant major key conclusion, as it did with enormous drive and raucous energy.
The second movement, the first of two sections of Nachtmusik (Night Music) in a work that's often called Song of the Night, and painted as a journey from dusk till dawn, is dark and quirky. The orchestral playing was tight and every detail of the movement's freaky fragments picked out – the weird bird calls from the woodwind, the cowbells clanking in the distance.
The Phil's music director milked the sardonic and twisted Viennese-style waltz deliciously in the brief third movement Scherzo: Schattenhaft (Shadowy). Striking interjections from the woodwind and brass players and strong and agile viola solos from principal Andrew Ling added to a marvellously grotesque depiction of night manifestations.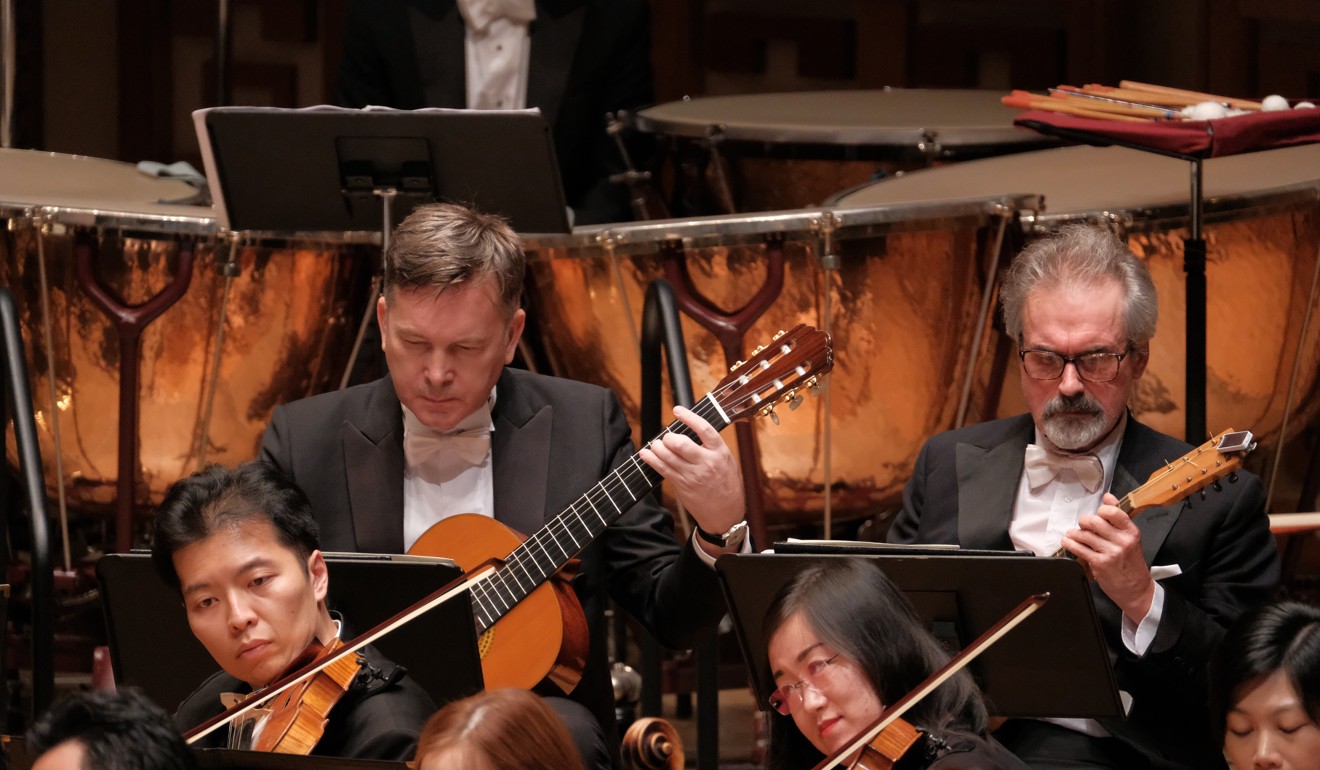 Welcome relief from the unsettling first round of night music is found in the more intimate Nachtmusik II: Andante amoroso in F major. The lovely solo playing here from concertmaster Jing Wang was sweet in tone and set up a magical, serenade-like scene with a gorgeous horn solo hovering above the gentle strumming of guitar and mandolin.
Daylight is nigh upon us in the Rondo – Finale: Allegro ordinario. The movement, with its variations and dramatic coda, was a chance for the orchestra's top-notch brass battalions to shine. And not just the brass; the whole orchestra was in its element, the precision of its playing absolutely world class – and thoroughly deserving of the rapturous cheers and applause which followed the symphony's closing chord.
Mahler Symphony No. 7, Hong Kong Philharmonic Orchestra, Hong Kong Cultural Centre Concert Hall. Reviewed: November 16, 2018