History
Get more with myNEWS
A personalised news feed of stories that matter to you
Learn more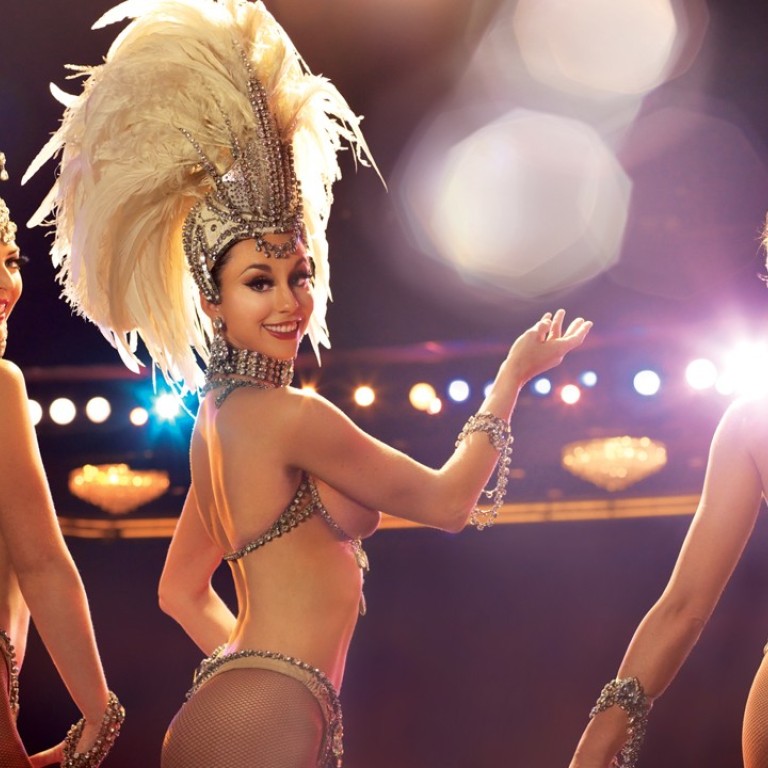 G-strings, crystals, eyelashes and the longest legs: the life and death of the Las Vegas showgirl
Since the 1950s Las Vegas casinos have put on extravagant shows with statuesque, scantily clad showgirls
Tastes have changed and many former showgirls have trouble finding work
It cost a lot of money to dress a topless woman.
A showgirl costume could rival the price of a new car, and dancers changed costumes eight or nine times a night. Jubilee, the last of Las Vegas' last pull-out-all-the-stops showgirl spectaculars, packed up its feathers and Swarovski-crystal-encrusted G-strings in February 2016 after a 34-year run – a victim of financial excess and changing tastes that currently favour epic Ibiza-style pool parties, EDM-convulsing clubs and so much Cirque de Soleil.
"They've Cirqued us to death," says Lisa Malouf Medford, who appeared in six Vegas extravaganzas. She misses the old days, the 1950s and 60s, when she sashayed in the Tropicana's Les Folies Bergere, in the golden age of the showgirl.
"I loved the mob," she says. "I loved those days. They protected you." (You hear this a lot in Vegas.) Folies closed in 2009, several months shy of its 50th anniversary.
At 81, Medford is a former showgirl. Then again, they're all former showgirls now in a town that continues to cherish them as curvaceous mascots, as living symbols of a beloved time that's gone.
Their images are seen everywhere.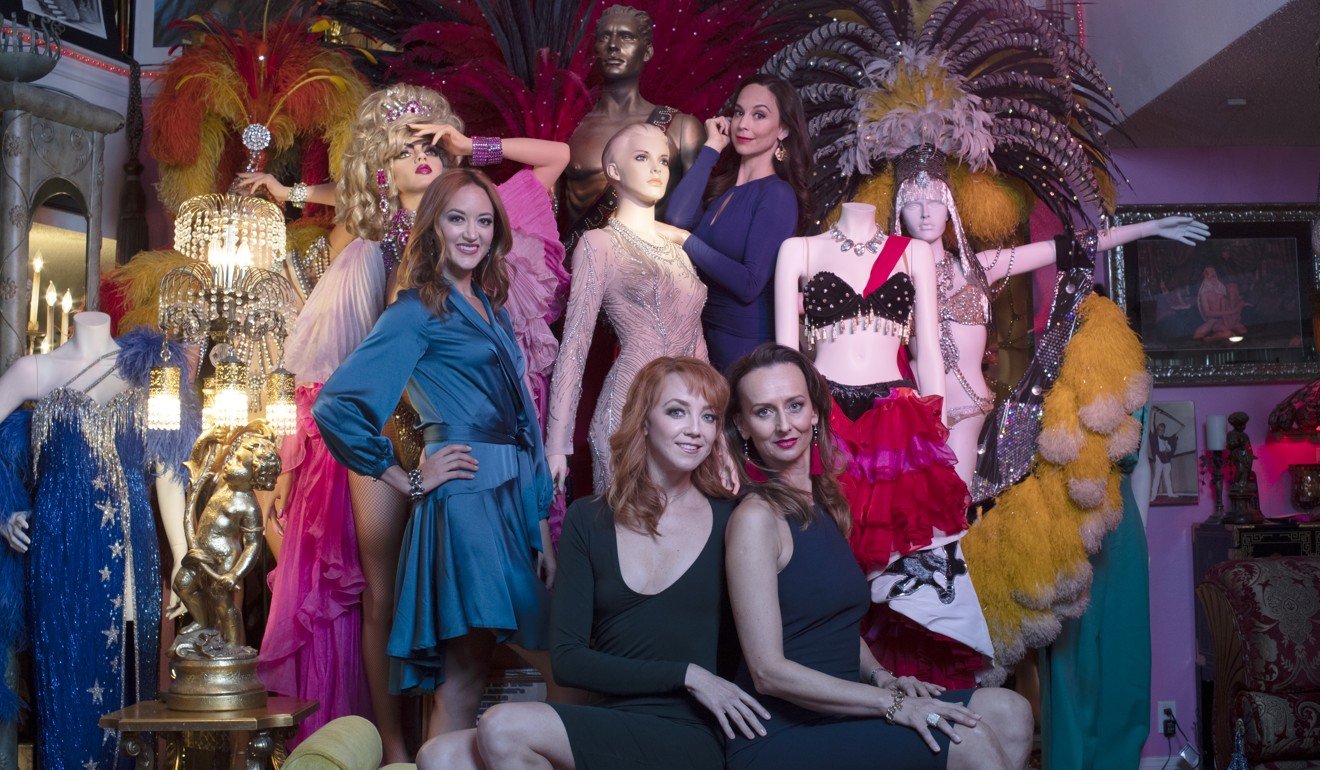 This summer, twin showgirl signs almost 10 metres tall were unveiled on Las Vegas Boulevard in front of a fast-food outlet. Oscar Goodman, the former long-time mayor and mob lawyer, is known for making public appearances with a martini in one hand and a showgirl on each arm.
There are agencies that specialise in booking the last generation of performers for fund raisers, weddings, award ceremonies and trade shows, in fashion spreads and music videos.
It has become a Vegas convention norm for visiting CEOs to take the podium, book-ended by showgirls. Local universities hold showgirl symposia. Museums mount exhibits about showgirls, and painstakingly archive their costumes.
Showgirls are welcome everywhere in Vegas – except the casinos where they once danced.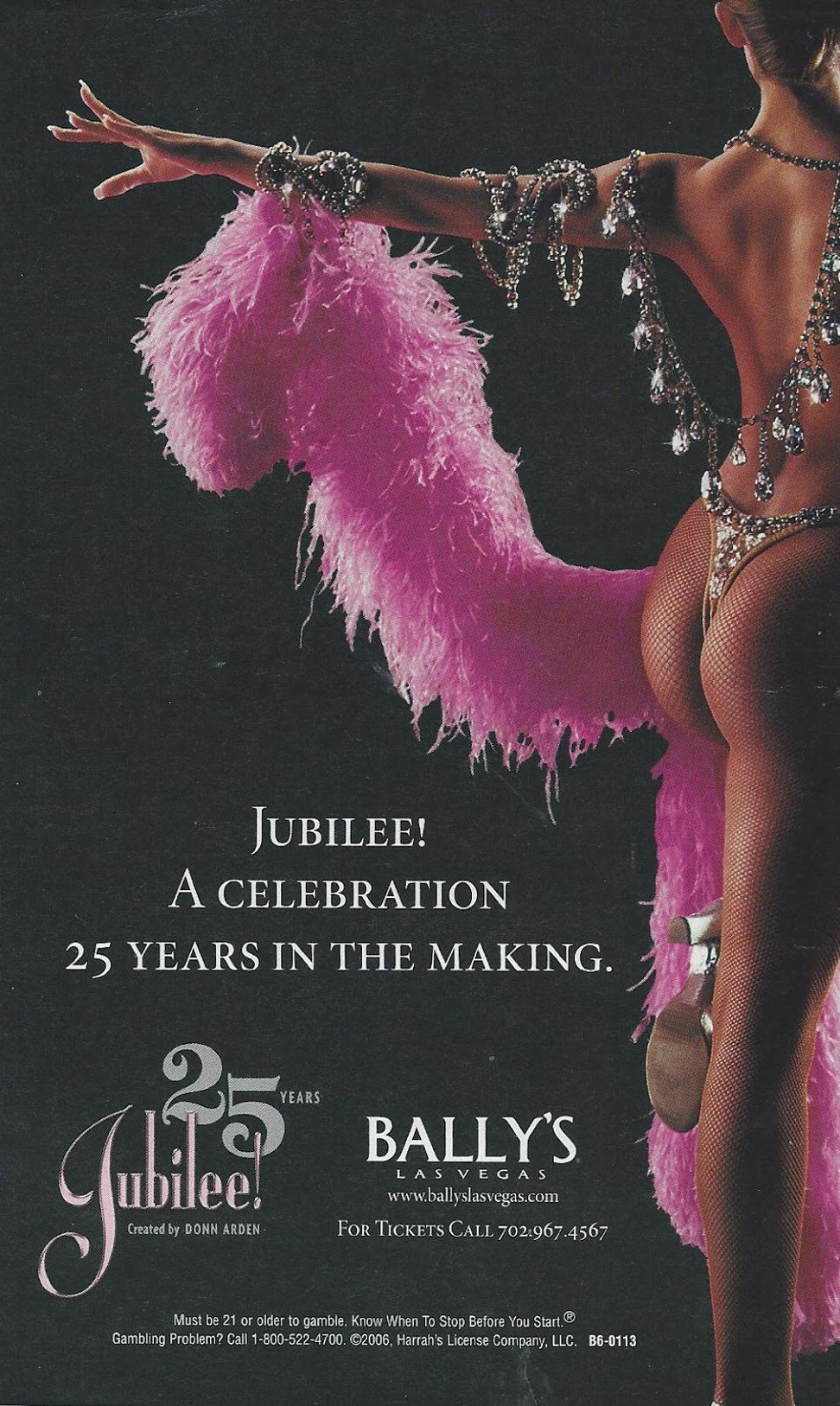 The women standing outside Bally's, the former long-time home of Jubilee, are just wannabes in schlock costumes and high-tops, hanging out in hopes of persuading tourists to shell out US$20 for a photo.
You would never confuse them with the true showgirl, who announces herself at 20 paces.
The true showgirl is tall – 172cm (5ft 7.5 inches) was the minimum height – impossibly elegant, three-quarters legs. The true showgirl moves like the dancer she trained for years to become.
The true showgirl wouldn't be caught dead on the Strip – or out of vertiginous heels. And the true showgirl is appalled by these impersonators trying to trade on her hard-earned prestige.
Onstage and off, "we had an attitude: 'Eat your heart out. You can't have me', " Medford says. "We had real chinchilla, real sable. I wore a cape onstage that took two women to hook on, 58 pounds [26kg], velvet with satin lining. I had a 25-pound headpiece on top of that. You couldn't look down because you might fall."
They idealised everything the casinos were selling. "Showgirls represent the Las Vegas brand," says Lara Preister, a performer for 10 years, eight of them strutting in jubilee. A showgirl "is an untouchable thing, that beauty and mystique. I do find myself longing for what it was."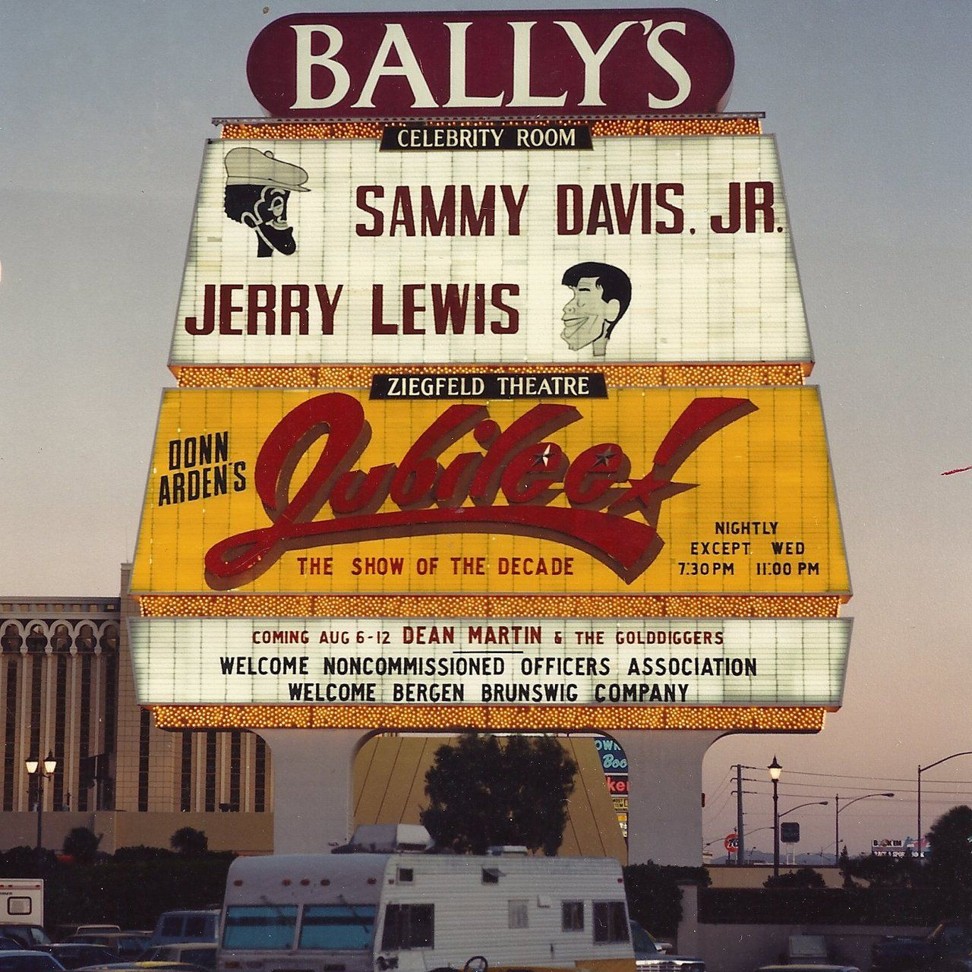 Though celebrated as a symbol, most showgirls remained anonymous as individuals. There were exceptions. Valerie Perrine got her start as a showgirl before launching a film career in the 1970s; Felicia Atkins became a Playboy magazine Playmate of the Month. But in their wigs, towering headpieces and as many as five sets of false eyelashes (three on top, two on the bottom), the showgirl's role was to fit in, not stand out.
"Offstage, we would go unrecognised – except for the height thing. You didn't take it home with you," says Diane Palm, who rose from dancer to Jubilee company manager. "It seems to be, all of a sudden, we're of interest to people. Because we're gone, obviously. For so long, it was taken as a matter of a fact."
Initially, Preister scoffed at appearing topless, a flourish imported from Paris, until she understood it was the only path to being tapped as a principal dancer, which she ultimately became. Also, it paid US$50 more weekly. Or, as her dad put it, "two dollars per boob per show".
About breasts, Jubilee company manager Ffolliott LeCoque – a showgirl legend known to all as Fluff – had exacting standards. Before Jubilee, Fluff performed in the Desert Inn's Pizazz and the Stardust's Lido de Paris and was company manager of the MGM Grand's Hallelujah Hollywood. She died in December 2015 at age 92, two days before the announcement of Jubilee's closing, which colleagues consider a blessing.
Fluff wanted her showgirls' breasts to be small. Natural. She didn't want any jiggle to divert from the elegance and uniformity of the dancers' line. "Breasts should not be a distraction," says former showgirl Patsy Rodriguez.
But wasn't that the point? Not at all, says former showgirl Greta Jones. "It wasn't supposed to be sexy," she says: that was burlesque.
"It was a great living," Preister says. It paid anywhere from US$35,000 to US$55,000 depending on a showgirl's prominence in the production – "which was a lot coming from the ballet world where you basically paid them to [let you] dance".
Preister sits with Rodriguez, Jones and Brooke Brown, all Jubilee alumnae and gorgeous, their endless legs crossed just so, in the living room of showgirl evangelist Grant Philipo. He's a former dancer, a showboy – it was a world of "girls" and "boys" – who transformed his home into a shrine brimming with costumes from a collection of more than 40,000 pieces, a place of ineffable dazzle that could have made Liberace weep.
"These were very classy shows, not girls grinding on your lap," says Philipo, 60, who danced in the '70s, when shows still dominated the Strip. He now books showgirls for events.
The Vegas showgirl was born in the 1950s, when Vegas seemed young. She was imported – like all sophisticated things of the era – from Paris. The idea of a grove of tall, topless women, dripping in crystals, brought exoticism and sophistication to the desert. And offered tourists entertainment they couldn't enjoy anywhere else in the country.
But when visitors started to gravitate to newer forms of entertainment, Jubilee producers tried everything to draw audiences back: new dance moves created by one of Beyoncé's choreographers; and the world's largest stripper pole.
It was too late. "Corporations killed it, when they started owning the street," says Mistinguett, a former dancer who goes by one name only and runs a showgirl booking agency, one of more than a dozen in town. "They didn't care what was in their theatres."
Instead, they built bigger hotels and bigger gaming floors, bigger pools, bigger clubs, bigger fountains and bigger malls – more of the same of what was already here, and was already everywhere else. In the sameness, something got lost, the things that made Vegas Vegas.