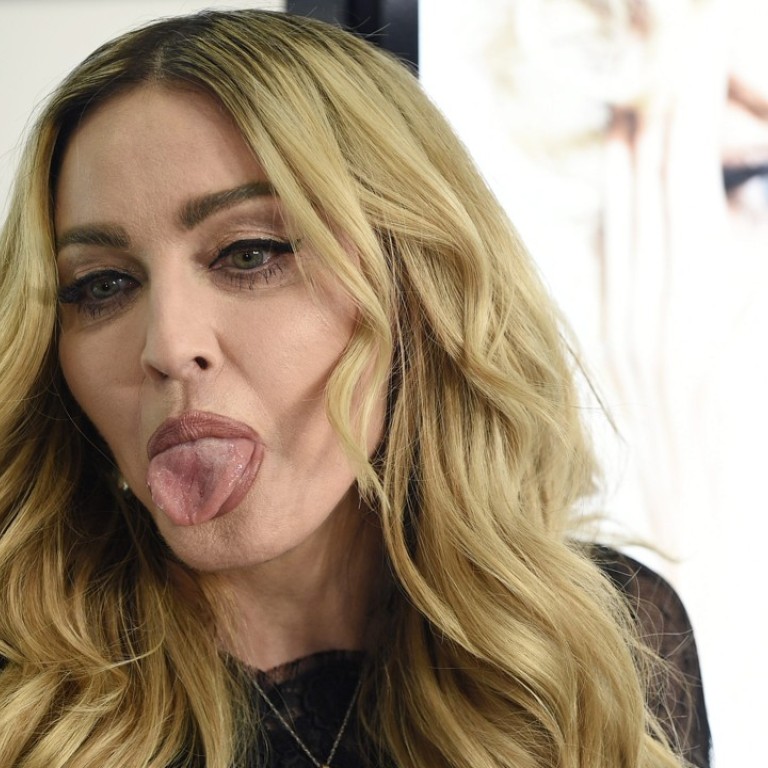 Madonna reopens 'copycat' fight with Lady Gaga on Instagram
The two pop stars have been arguing since 2011 and the fight is not over
Madonna calls Gaga derivative and Gaga criticises Madonna for not writing her own songs
Without saying her name, Madonna is letting Lady Gaga know that she thinks she's a copycat, reigniting the years-long feud between the two pop icons.
During her press tour for the film A Star is Born, Gaga continually repeated one specific quote to describe how her director and co-star Bradley Cooper advocated for her. She has said: "There can be 100 people in a room and 99 don't believe in you. And you just need one to believe in you."
Fans have made videos showing just how many times she's repeated those words. Madonna took notice as well, and shared a video on Instagram Stories of one of her vintage interviews, in which she tells the camera: "If there are 100 people in a room and 99 say they liked it, I only remember the one person who didn't."
Further suggesting that her Instagram Stories post was directed at Gaga, Madonna shared several additional NSFW posts to her feed, with one captioned "don't [expletive[ with me Monday" and an additional one reading: "I heard it all before ... talk is cheap. If you can't improve the silence ... say nothing. #sorrynotsorry."
Madonna and Lady Gaga have engaged in a war of the words since Gaga's Born This Way single was released in 2011, earning comparisons to Madonna's song Express Yourself.
"I mean, I recognised the chord changes," Madonna said about Born This Way in a 2012 interview with ABC News. "I thought it was ... interesting. I certainly think she references me a lot in her work. And sometimes I think it's amusing and flattering and well done."
Gaga, for her part, called the comparison between the two songs "moronic" in a 2011 interview with music paper NME, claiming: "If you put the songs next to each other, side by side, the only similarities are the chord progression. It's the same one that's been in disco music for the last 50 years. Just because I'm the first [expletive] artist in 25 years to think of putting it on top 40 radio, it doesn't mean I'm a plagiarist, it means that I'm [expletive] smart."
The singers continued taking shots at one another over the two songs' similarities, with Madonna bringing it back up in a 2015 Rolling Stone interview.
"The only time I ever criticised Lady Gaga was when I felt like she blatantly ripped off one of my songs," she said.
"It's got nothing to do with 'she's taking my crown' or 'she's in some space of mine'. She has her thing. I do think she's a very talented singer and songwriter. It was just that one issue."
Gaga responded with a veiled insult in a 2016 interview with the Beats 1 radio station, disputing the interviewer's claim that she and Madonna are alike by seemingly criticising Madonna for not playing instruments or writing music.
"Madonna and I are very different," Gaga said. "I wouldn't make that comparison at all and I don't mean to disrespect Madonna, she's a nice lady, and she's had a fantastic huge career, biggest pop star of all time.
"But I play a lot of instruments. I write all my own music. I spend hours a day in the studio. I'm a producer. I'm a writer. What I do is different."
This article appeared in the South China Morning Post print edition as: Madonna reignites 'copycat' fight with Lady Gaga