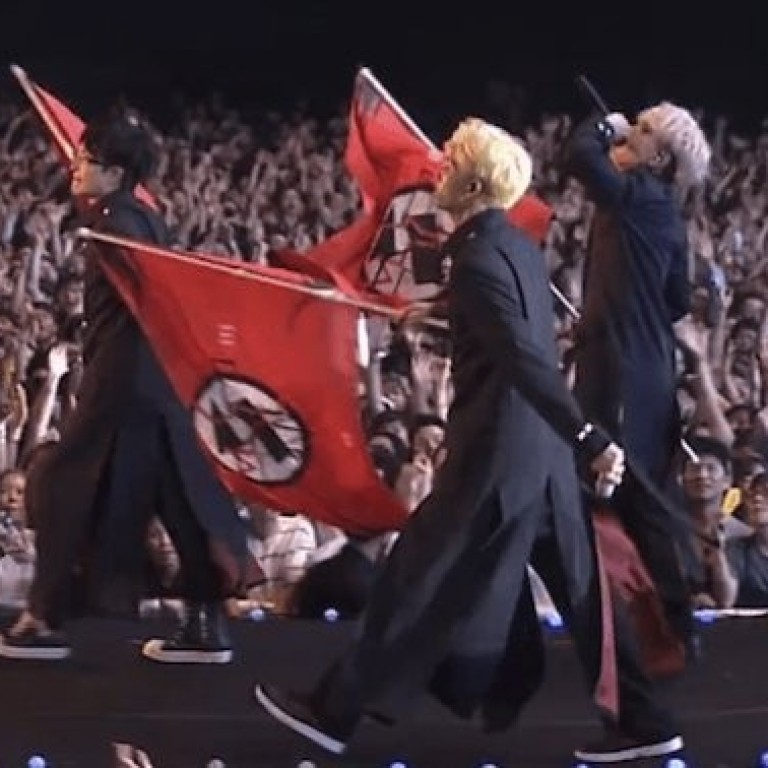 From BTS to Keyakizaka46, Asian pop stars slammed for Nazi-style dress
Swastikas, 'Death's Head' skulls, Nazi uniforms – all have found their way into performances by Asian pop stars in recent years
Following the recent uproar over a Thai singer wearing a swastika T-shirt, we look at other stars who have flirted with Nazi iconography
The uproar over a Thai singer wearing a T-shirt emblazoned with a swastika isn't the first time an Asian pop star has landed in hot water for flirting with Nazi iconography.
Pichayapa "Namsai" Natha, a member of the all-girl band BNK48, apologised tearfully during a concert on Saturday after photos emerged of her wearing the red-and-black top during a rehearsal the previous day.
"I want this to be an example for everyone, please forgive me," she said, bursting into tears.
The Israeli embassy in Bangkok had expressed "shock and dismay" at the outfit, given that International Holocaust Remembrance Day fell last Sunday.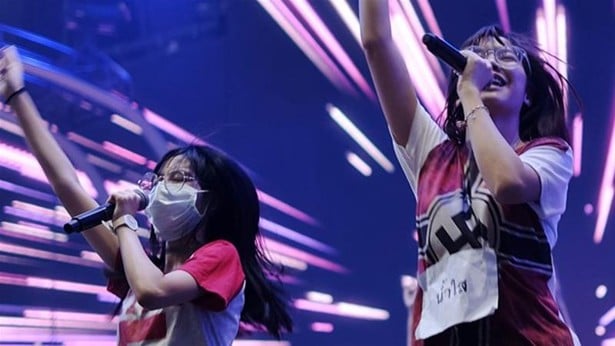 However, images of Hitler and swastikas can regularly be seen on T-shirts and memorabilia in Thailand and other Asian countries.
A lack of education about the second world war is usually blamed when celebrities are caught wearing outfits with a Nazi theme.
Here are four other times when Asian pop stars were caught up in controversies over Nazi-related outfits.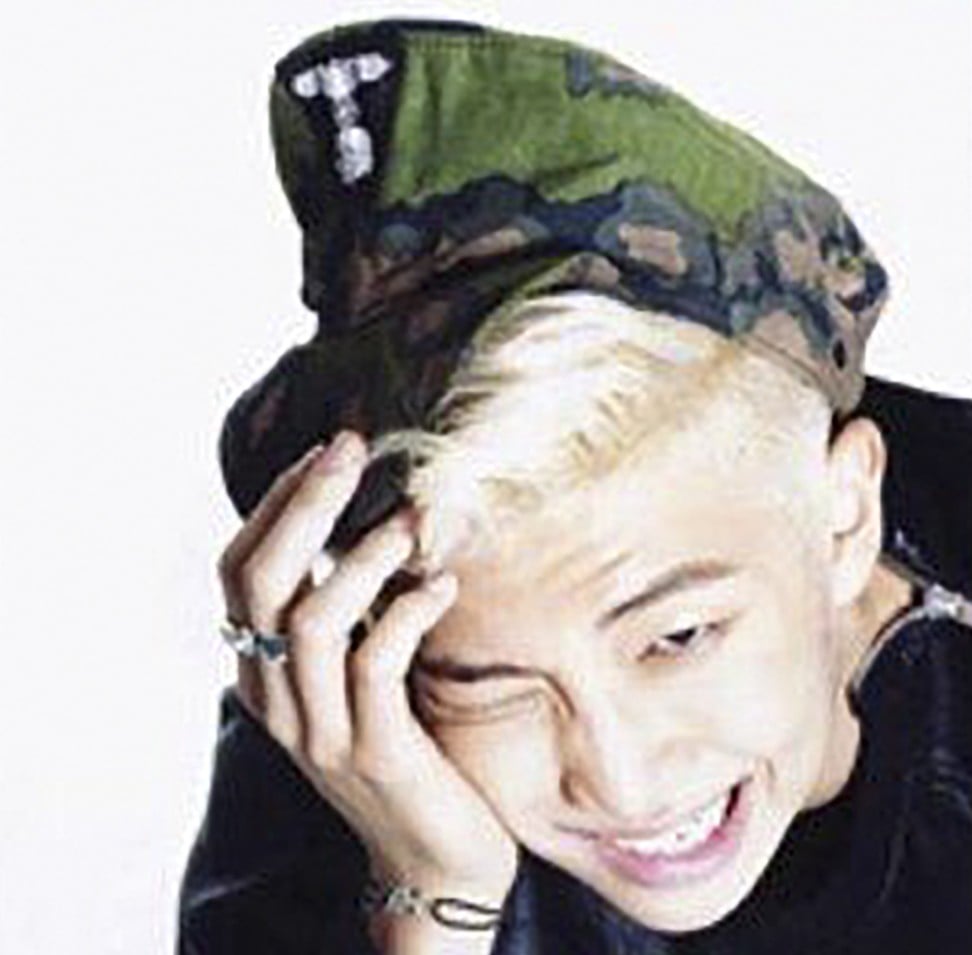 BTS
The South Korean boy band are arguably the biggest outfit in pop music right now, so it was perhaps inadvisable for band leader RM to pose in a hat bearing a symbol similar to the Death's Head symbol of the SS.
The organisation that oversaw the Nazi concentration camps, the SS were one of the most powerful groups in Nazi Germany.
After the photo, taken in 2014, resurfaced, images also emerged of a 2017 concert where BTS members wore uniforms and waved flags that critics said recalled Nazi symbols.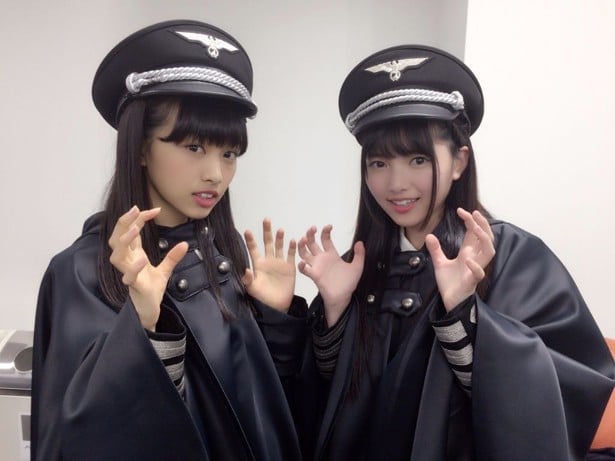 Keyakizaka46
International Jewish human rights organisation the Simon Wiesenthal Centre demanded an apology in 2016 when Japanese girl group Keyakizaka46 appeared on stage in Yokohama wearing black capes and caps resembling those of SS officers.
The group is connected to Japan's AKB48 girl group, which itself is a sister group of the BNK48 act caught up in the latest Nazi controversy.
Keyakizaka46's label, Sony Music Entertainment (Japan), said at the time: "We express our heartfelt apology for causing offence."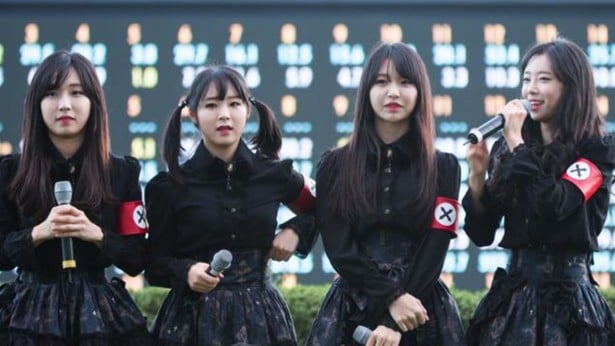 Pritz
South Korean pop-metal act Pritz raised eyebrows when they emerged in 2014 clad in black and wearing red, white and black armbands. The group's management said "the thought never occurred" that the outfits could be compared to Nazi uniforms.
Instead, the spokesperson said the logo was inspired by a traffic sign, and the directional arrows represented the group's desire "to expand without a limit in four directions".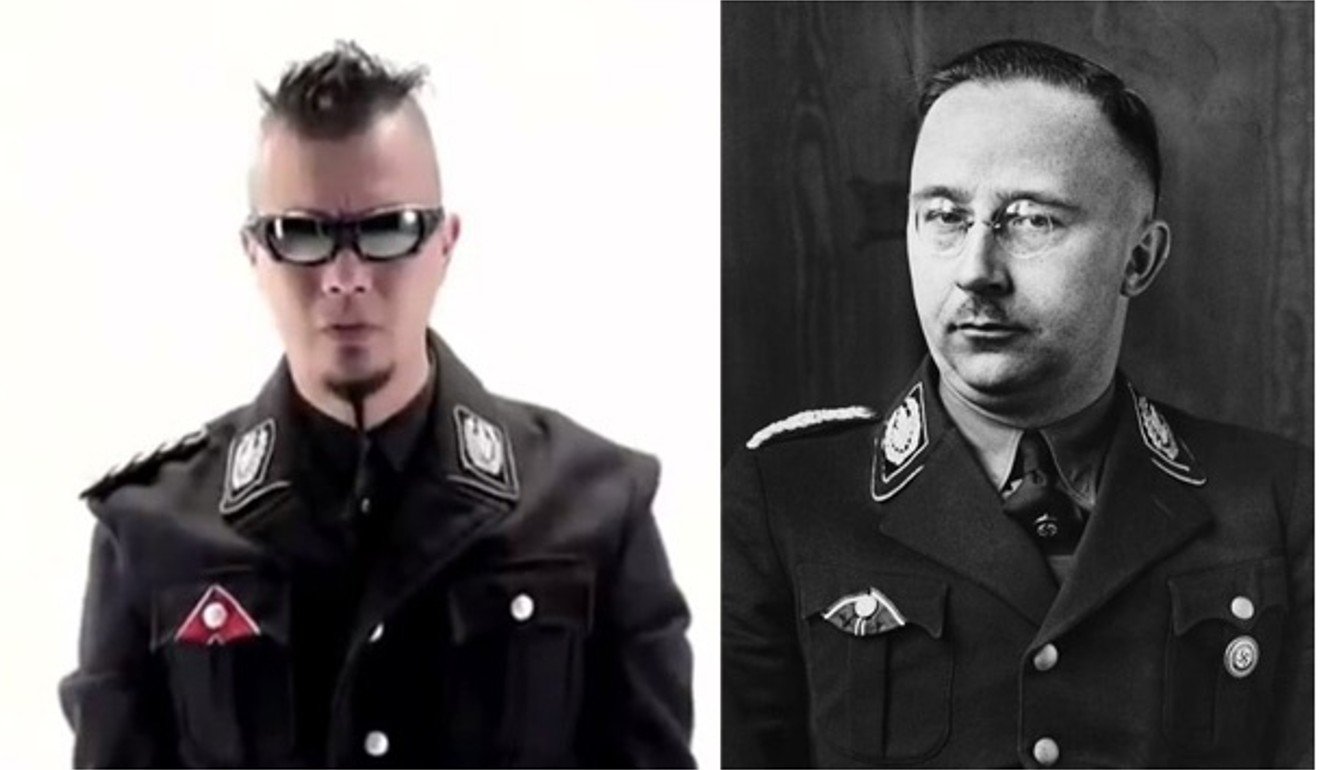 Ahmad Dhani
In a music video filmed during Indonesia's 2014 presidential campaign, musician Ahmad Dhani is seen wearing a Nazi-style uniform and holding a golden Garuda. The mythical bird is Indonesia's emblem, but in this context looked like the German imperial eagle used in Nazi iconography.
While German news magazine Der Spiegel pointed out that Dhani's costume was similar to the uniform worn by SS commander Heinrich Himmler, the musician was unrepentant.
"What's the connection between German soldiers and Indonesian musicians? We, the Indonesian people, didn't kill millions of Jewish people, right?"