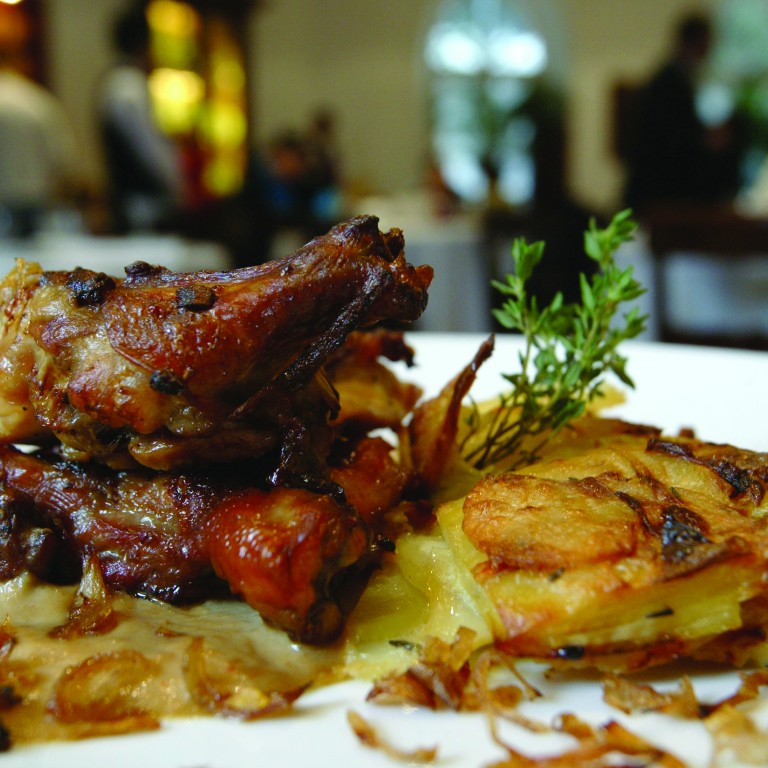 How African chicken became Macau's "national" dish
Macau's "national" dish is as flavourful as the folklore that surrounds it
It's a long way from Africa to Macau, and connections between the Dark Continent and the Far East do not seem obvious at first. Except what is popularly considered the city's "national" dish is called "African chicken".
These days, virtually every restaurant in Macau offers this delicious curry-like concoction. How did that happen?
Commonly regarded as the quintessential Macanese dish, African chicken is really nothing of the kind. Macanese food is home-style local cooking, and represents one of the world's earliest fusion cuisines, and an enduring link between Portugal and Macau via Goa, Malacca, Timor and Japan.
While Macau's connections to Africa go back to the time of the first 17th-century Portuguese navigators, the African chicken culinary tradition is merely decades old – not centuries, as is sometimes claimed.
African chicken is a recognisable variant of galinha com piri-piri, which is popular across southern Africa, and which only became popular in Macau in the early 1950s.
Piri-piri takes its name from the fiery Malagueta chilli commonly used in Mozambique.
The Portuguese garrison in Macau, in those years, were mostly drawn from the African territories of Mozambique and Angola. The Portuguese garrison was withdrawn to a token presence in 1974, after the revolution in Portugal, and few other connections to Africa remain.
A handful of Portuguese army officers eventually retired in Macau and opened cafes which served foods that they – and their friends – had come to like in the course of their overseas service. African chicken was one of them. The first place to offer it was the (now long-demolished) Pousada de Macau, on the waterfront next to the government buildings.
Word soon spread about the tasty newcomer, and the dish gradually became popular. The first versions of African chicken were drier and more authentic than that found in Africa.
Travel accounts from the period mentioned African chicken in glowing terms, and the dish's reputation steadily spread. More and more visitors sought it out, other restaurants added it to their menus, a tourist folklore as flavourful as the concoction itself grew up to help promote it, and the legend of Macau's national dish began.
Traditions have a way of evolving very quickly in this part of the world. But as the years progressed, and more eateries introduced their own versions, the recipe was steadily adapted to the more chilli-shy, sugar-loving Cantonese palate.
African chicken became noticeably sweeter, and steadily evolved in the popular imagination into a form of grilled chicken with a lightly spiced coconut gravy that remains widely beloved today.