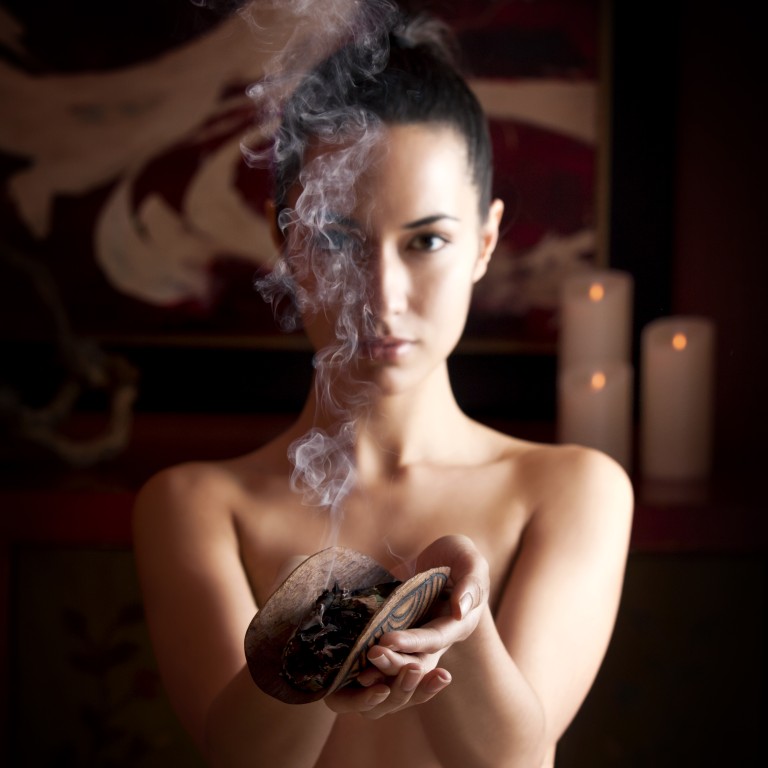 Macau's most exotic spa treatments
Spas in Macau embrace wellness traditions from around the world by adding more exotic treatments
Spa rituals are already widely thought of as a way to escape the everyday stresses of modern life and go on a journey of total relaxation and calm.
But now, with more spas taking on a global approach to treatments, you can also expect to embark on a journey of discovery that explores healing and therapeutic traditions from around the world. 
In Macau, one such example is the So Hammam treatment available at So Spa at Sofitel Macau At Ponte 16. The three-hour treatment is inspired by the traditional Moroccan hammam, a steam room similar to a Turkish bath that people usually visit once a week.
The treatment begins with an exfoliating scrub using traditional black soap, followed by a rhassoul treatment - a purifying body wrap that combines mineral-rich rhassoul clay and refreshing eucalyptus. The treatment concludes with a choice of either a relaxing or revitalising massage to stimulate circulation and release blocked energy from the body. 
"It's something a little bit different to the common types of treatments from Chinese medicine, Thailand or Bali that we're used to seeing everywhere," says Robin Mauras Cartier, spa director for Sofitel Macau At Ponte 16. "We offer something very unique for Macau. With a treatment like the So Hammam, it offers a good way to travel to the other side of the world without having to fly and experience something a bit more exotic." 
While many spas in the region stick to more Asia-centric treatments, So Spa is in a unique position to offer something a bit different. "It's one of our unique selling points, being a French hotel brand," Cartier says. "France is influenced by Morocco, and Morocco is influenced by France – we're neighbours – so the Moroccan Hammam treatment fits well with our overall concept."
While the treatment is one of the more exotic ones found in Macau, it has been adapted to fit into the local market. "If you go to a traditional hammam in Africa, it's not posh at all," Cartier says. "But here at our spa, it's very much a luxurious version, with your own table and one person looking after you." 
The spa industry has boomed worldwide in the last seven or eight years, and particularly in Macau. Today, the problem seems to be less with the variety of treatments available and more with encouraging spa visitors to try something different. 
"Most of the Chinese in China want to have a traditional Chinese massage," Cartier says. "For us it's about educating the guests to try a different spa approach – not to say that the local street spas are not good, but it's another level here with the service, where you can come and completely switch off. It's a ritual."
At Conrad Macao's Bodhi Spa, there is another opportunity to escape the hustle and bustle of the city, this time to explore some of India's most sought-after wellness traditions. 
Bodhi Spa distinguishes itself as the only spa in Macau that offers a collection of Ayurvedic treatments. Ayurveda was developed thousands of years ago in India and is based on the belief that health and wellness depend on a delicate balance between the mind, body and spirit.
"The Ayurvedic principles basically determine your body type, determine whether you've got good circulation or whether you're tired," says Tracy Lord, director of Bodhi Spa. "Then they use oil and techniques that are more related to your body type. It's very personalised, and it's good for rebalancing the mind, body and spirit."
The spa offers a selection of different Ayurvedic massages, including a 45-minute traditional Indian head massage and the signature Abhyanga-Samadhosa massage, a 90-minute treatment that includes a sychronised massage by two therapists using the spa's exclusive Dosha-specific oil blend to remove toxins from the body and induce relaxation.  
Although the number of imported spa treatments is increasing in Macau, it's unlikely that some of the more extreme treatments favoured in other countries will be making an appearance anytime soon. 
"There's always going to be something new that comes up," Lord says. "A few years ago, it was the lava shell massage; after that it was the vampire facial popularised by Kim Kardashian, and also the snake massage. It keeps things interesting, and these treatments are usually something that you would like to try as an experience.
We really try to stay on the path of the Silk Road elements that take you through the different areas of Asia, through the traditions of Asia and the traditions of those treatments."
It's becoming less common to rely on the unusual to draw in customers, especially in the current market, where people expect instant results and want concrete proof that the treatments work. 
"Gimmicks and exotic treatments used to be easier to sell, but now you're dealing with a generation who have the internet," Cartier says. "If someone promotes something, you can go online and check if it's true or not, or whether or not it's been proven to actually work. New consumers are not going to just believe what you say, they want proof." 
And so it seems that regardless of the origins, present trends or latest technological advancements connected to spa treatments, the bottom line is that they have to work and show results. 
"You can go to a spa that's got all the whistles and bells, but if the treatment is not up to par then you're not going to go back," Lord says. "What is going to stand out over all else is the quality of the treatment, and how the customer feels after their treatment."
TOP 3
So Hammam
You'll almost forget you're in Macau when you experience this traditional Moroccan-style hammam ritual. The three-hour, three-part treatment combines a black soap scrub, rhassoul wrap and a relaxing massage. Skin is left visibly nourished and as clean as though you've just had the best shower of your life. 
So Spa
Sofitel Macau At Ponte 16
Tel: (853) 8861 7801
Vata Abhyanga
Get a touch of traditional Indian Ayurvedic healing with this 60-minute massage that uses a combination of rhythmic strokes and Dosha-specific oils to balance the mind, body and soul. 
Bodhi Spa
Conrad Macao
Tel: (853) 8113 6188
1-6-8
This treatment is exotic and indulgent in equal measure, as six hands deliver a series of treatments over 168 minutes. It begins with a full-body Himalayan salt scrub and aromatherapy steam, followed by a relaxing four-hand massage. The final touch is a soothing hand and foot massage.
Spa at Encore
Wynn Macau
Tel: (853) 8986 3228