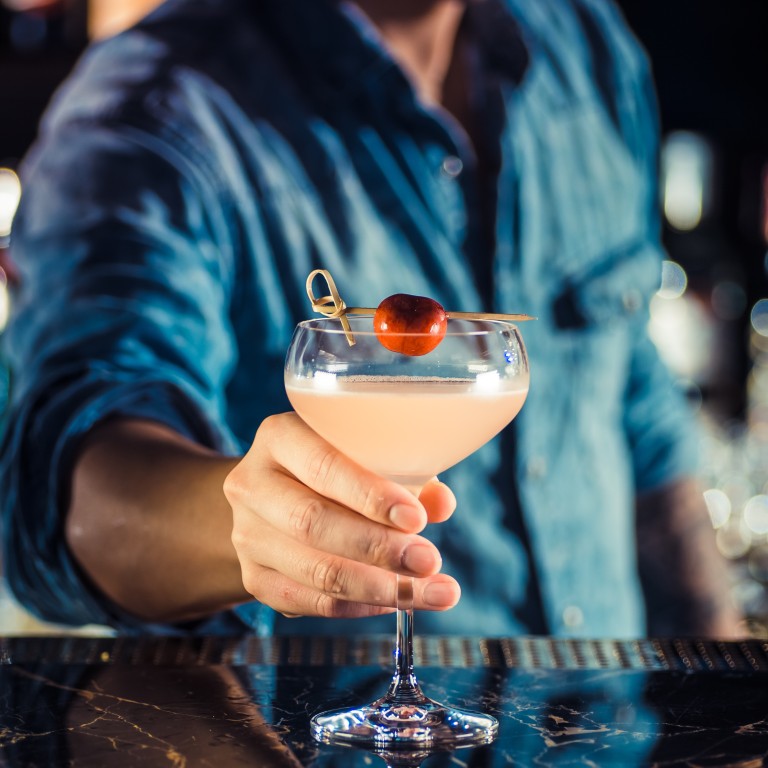 Macau's emerging cocktail scene
Cocktail culture in the city is looking to add its own flavour into the mix after years in the doldrums
Cocktail culture has shaken up bars the world over, but not Macau. However, a thirst for change is seeing a raft of new bars and nightclubs opening in the city.
"There needs to be change in Macau. From having worked here and the feedback I'm receiving people are starving for it," says Zoltan Konczol, general manager of Heart Bar – a bar that is hoping to remedy the problem.
"Young people are holding parties in different places that few others know about, but people would like to have a popular bar and meeting point."
In the world's other casino city, Las Vegas, gambling and drinking seem to be inseparable. In Macau, it's a different picture. While the Chinese have become the world's biggest consumers of red wine, they have been slow to acquire a taste for other alcoholic beverages.
"It's only seven or eight years ago that Chinese wine consumption, especially at the top end, was hardly there at all. Now they dominate 20 per cent of the fine wine market globally," says Benjamin Barraclough, director of beverage operations at Wynn Macau.
"They do move fast and they learn fast, but cocktails and bar culture in general is going to be a little bit of a slower cycle because the culture in which an Asian person drinks is quite different to the way a westerner drinks in a bar. It's more of a communal thing – they have to have an occasion."
There are signs of change though. Macau already has a few associations supporting the city's bar culture including the Union of Bartenders & Cocktails of Macau which holds the annual Macau Bartender of the Year competition.
"Bars like Ritz-Carlton Bar & Lounge have invested tons of money on craft cocktails and mixology because they believe the mixing scene can be developed here," says Reeve Yip, managing director of Heart Bar.
"That's why we've opened. It may take the next two or three years but we believe it will happen. Just like in Hong Kong, seven years ago you couldn't really find a good cocktail bar, but look at it now – it's grown so rapidly."
Macau is beginning to attract talented bartenders and mixologists who have innovative ways of enticing a  predominantly mainland Chinese audience to try something new. Ritz Carlton Bar & Lounge mixologist Paul Zhang, 23, is one such example.
He has already won a series of awards at home and abroad, including 2014 Absolut Vodka Global Master Class North China Region Championship. His focus is on making familiar Chinese-style cocktails using ingredients that might interest locals.
"I think I can use lots of Chinese spices to help give a twist on classic cocktails. I believe it will entice more Chinese to drink cocktails once they are familiar with and can recognise some of the ingredients used," Zhang says.
"At the moment I'm using Chinese date, hawthorn, star anise, and cinnamon stick, thyme and rosemary to mix with my drinks."
He's not the only one creating cocktails with a local twist. Across town at Vida Rica Bar inside the Mandarin Oriental Macau, restaurant manager Mario S Leal and his bar staff have launched a selection of new cocktails inspired by the five Chinese elements of metal, wood, water, fire and earth.
Each cocktail boasts an eye-catching presentation, with burning flames (for fire) and dry ice (water) or bonsai style (earth), so that the guest ordering it is sure to get everyone's attention.
"With the Chinese elements cocktails we wanted to try and highlight Macau's Chinese heritage,"  Leal says.
"Taking the earth cocktail as an example, this was inspired by the lunchtime period. During lunch we usually have mainly Chinese guests. Our most popular tea is puerh tea – we decided why not create something with it seeing as it's so popular.
Puerh tea is black and so we thought it would be a good match to use in our earth cocktail because earth is usually a dark colour as well. We serve it in a vase with coffee beans around it. We mix the tea with Tanqueray No 10 gin, lemon juice, egg white, flower and syrup."
There is a growing trend for bars to offer guests drinks with a local flavour. "Most of our tourists they come for dinner and drinks and they want to try something from Macau – something Macanese. They want to have a Macau beer or a Portuguese wine. The same thing with cocktails,"  Leal says.
"We would really like to do a selection of local Macanese cocktails. So we're putting together a bunch of ingredients from Macau and Portugal and plan to have a very small menu of maybe three different cocktails that really reflect Macau's heritage."
The view to offer more drinks and signature cocktails with a local spin is one shared by other bars in what could be a good selling point. Right now the focus seems to be more on familiarising the mostly Chinese visitors with classic cocktails before they begin to try new things.
"Firstly we want the crowd to get used to us and then we can do more experimental things," Yip says.
"We're still trying to introduce classic cocktail culture – a little bit of refined drinking culture for locals to experience. We're going to be a lot more experimental with a lot of different spirits and different themes," he says.
"The local flavours in Asia are going to be a big influence. Drinks and food that really represent the city. The first thing that comes to my mind when I think of Portugal is port wine and then how can we combine port wine with local flavours here like a local snack called the margarita tart. How can we combine all those flavours in one glass and present it to the guest as a drink that truly represents Macau? That's what we're aiming to do and it's already on track."
In the mix
Shaken and stirred Macau style. Try one of these cocktails the next time you're in town:
Ginger and Lemongrass Margarita
A base of the fine aged tequlia, 1800 Anejo, combined with Cointreau liquer infused with ginger, lemongrass and lime syrup. A classic mix of flavours representing east/west culture.
Bar Cristal - inside Encore at Wynn (853) 8986 3828
Ginja Turtle
As ginga is one of the favourite liquers of Portuguese people, thus cocktail, made with ginga obidos, pear vodka, lemon juice and sugar syrup, is created to showcase Macau's colonial roots.
Vida Rica Bar - at Mandarin Oriental (853) 8805 8928
Man About Town
Rye whisky base with artichoke liquer makes for an interesting but tasty concoction - it's a nightcap, a digestif after meal - a gentlemen's drink as well.
Heart Bar - at Ascott Macau (853) 2822 8523
China Rose
Gin mixed with a little lychee liquer and a rose spirit only found in China. Decorated with dry rose petals and finished with a rosewater spray; a hity with the ladies.
Ritz-Calrton Bar & Lounge (853) 8886 6868