Macau
Get more with myNEWS
A personalised news feed of stories that matter to you
Learn more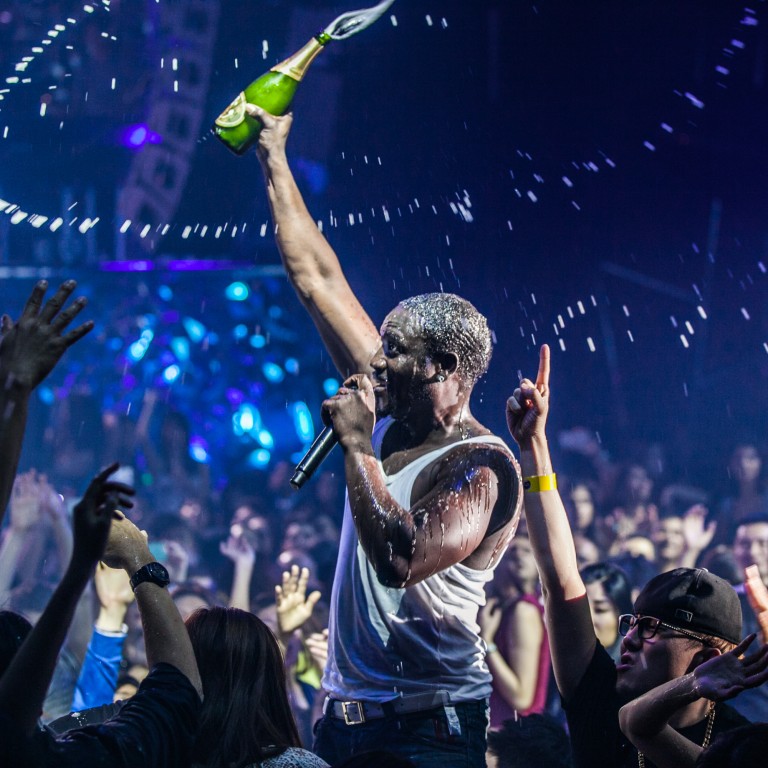 Forget casinos, Macau is betting on becoming the party capital of Asia
Macau is on a mission to transform itself into the party capital of Asia with new venues and enterprising promoters spearheading its path to success
Rebranding Macau is easier said than done, despite declining gaming revenue and pressure from Beijing officials for the city to diversify its economy.
"The Chinese gamblers who come to Macau don't really enjoy their time there," says Paco Chan, director of Pomo & Stone, a Hong Kong-based entertainment and talent booking agency.
"They're very serious about the gaming side and don't seem to take advantage of the vast amount of dining, entertainment and leisure options available. From what I see, they just have a bowl of noodles and then go back to the casino."
Despite gambling being the primary intention of most mainland tourists in Macau, there has been a greater push from casino operators and entrepreneurs, such as Chan, to steer the city towards becoming Asia's entertainment capital.
"We want Macau to be known for being the party capital of Asia," Chan says. "You can come to Macau for clubbing and partying. Other countries in Asia might have casinos, but we want to really develop the nightlife here so that Macau is one of a kind in this region."
Chan identified Macau's potential as a nightlife and entertainment destination at an early stage. Ever since Macau's longest-running nightclub venue, Club Cubic, reopened as part of City of Dreams in April 2011, Chan has been working behind the scenes to book international artists and top DJs, raising the profile of dance music in the region and Macau as a party destination.
"I think word spread that we were bringing big name DJs and artists to Macau and people started coming especially for the clubbing scene," Chan says.
Macau's ability to offer more space than rivals in Hong Kong has helped in booking big-name talent. "In Hong Kong, the clubs are not so big," he says. "I don't think that in Hong Kong we could have booked a big DJ and have the club draw a big crowd and do good business. The clubs are too tiny."
In the past year, Chan has booked a raft of international talent to perform in Macau, from American artists such as Chris Brown and Jason Derulo, to leading DJs Tiësto and Steve Aoki.
It's more common for big-name talent to pick Macau as their destination of choice in the region. That wasn't always the case.
"A long time ago when I reached out to different artists and their managers they would say 'Macau? Where's Macau?' They'd never heard of it before," Chan says. "The first artist I booked for Macau took six months of convincing before they eventually came."​
Since Macau's reputation as a nightlife destination has blossomed, Chan and his team have an easier time booking talent. Attracting R&B star Chris Brown this year was a coup.
"We booked Chris Brown to perform and that was a bit up and down because he was grounded in the Philippines and we didn't know if he was going to make the show in Macau," Chan recalls. "He was only booked to play for 30 minutes but ended up playing for four hours. It was an amazing night."
Chan and his team have put Macau's party scene on the map. That's helped other clubs in the area to open and add gravitas to a growing scene.
Last October, Studio City, a cinema-themed resort, opened in Macau and attracted Pacha, the biggest name in Ibiza's clubbing scene from the party capital of Europe. Now the region's largest club space, Pacha Macau's owners have high hopes that the superclub franchise will spearhead a change in direction for Macau.
"We have already witnessed some really amazing high-energy nights here in Macau," says Eddie Dean, managing director of Pacha Macau. "Afrojack was here recently and if you didn't know better you would've thought you were in Las Vegas."  
With the opening of Pacha, Macau is testing the waters to see if it can transition into a nightlife capital. In theory, people from around Asia would come to Macau to experience the region's slickest venues. What works in Vegas doesn't always succeed in Macau, but Dean is upbeat about Pacha's future in Macau.
"We are getting visitors from all over Asia," Dean says. "Every weekend we see it. Many say they have heard of Pacha Ibiza but never had the chance to visit Ibiza, so the next best thing is to come to Macau."
Macau's star pulling power continues to flourish, with more talent from around the world eager to play here. Socialite turned DJ Paris Hilton  headlined Studio City's first summer pool party in June.
"I know lots of people are going to Macau and talking about it. I think it's going to be a new hot spot for sure," Hilton said. "Previously, I was here with Manny Pacquiao for the fight [with Chris Algieri in November 2014] and DJ'd at his charity party. I had a wonderful time playing that show and partying with everybody, and David Beckham came to watch my set. I love the energy in Macau."
Club owners hope that bringing big names to town will cement Macau's status as the region's party capital.
"Hopefully, more International clubs will come to Macau. That will help build the identity of Macau as much more than just a place to come and gamble,"  Dean says.
Paco Chan and his team feel much work remains to be done in raising the profile of dance music across the region.
"The clubs here know there is great potential in this market. Slowly, we're increasing awareness among local people of the different types of music that are out there. It can only get better."
Talent timeline
A look at the stars who have brought the party to Macau
April 1, 2011
Hip-hop recording artist Flo Rida performed at Club Cubic's grand opening in 2011
Nov 29, 2012
Man of the moment Psy energised Macau fans with his Gangnam Style phenomenon
October 11, 2013
International DJ Fatboy Slim played his first set in Macau at Club Cubic
September 27, 2014
US superstar Ne-Yo brought his smooth blend of R&B/dance hits
July 22, 2015
deadmau5 entertained with his pioneering house music and mouse headgear
July 24, 2015
US star Chris Brown performed for fours hours rather than the scheduled 30 minutes
October 2, 2015
Dutch dance music DJ Tiesto, took to the stage
January 16, 2016
Pacha Macau officially opened with a headline set by DJ Erik Morillo