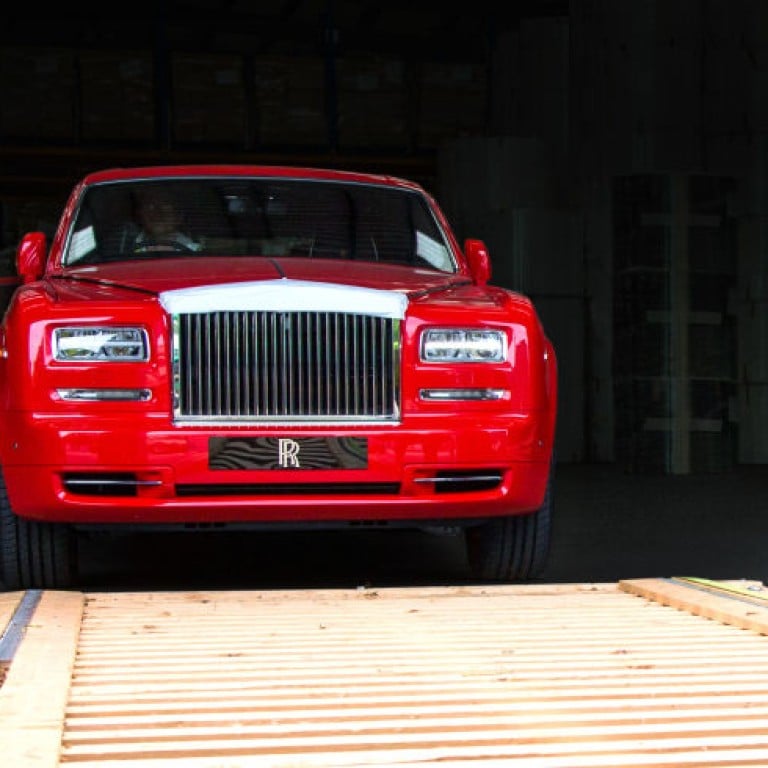 Rolls-Royce deliver 30 Phantoms to ultra-luxury The 13 hotel in Macau
All 30 of the highly bespoke Rolls-Royce Phantoms commissioned by luxury entrepreneur, Stephen Hung, have been delivered to Macau for next year's opening of the US$ 1 billion, The 13 hotel
Amid the endless stream of hotel shuttle buses that cram onto the roads of Macau, one hotel, set to open early next year, looks set to stand out from the crowd in ultra-luxury style, at least when it comes to transporting its guests.
Joint chairman of The 13 hotel, Stephen Hung, ordered 30 highly bespoke Phantoms to chauffeur guests to and from the hotel which is pegged to open early next year. The total cost, estimated at US$20 million, is the largest single commission in Rolls-Royce history which has now been shipped from the home of Rolls-Royce in Goodwood, England, destined for The 13 hotel in Macau.
Crafted in close collaboration with Mr Hung, the fleet comprises 30 extended wheelbase Phantoms in The 13 hotel bespoke design, two of which are gold and the most expensive vehicles Rolls-Royce has ever built. At 20 feet long, more than 6 feet wide, the Phantom goes from zero to 60 mph in 5.8 seconds. The new Phantoms are for the millionaire customers Mr Hung hopes will frequent the hotel he's built in Macau.
The Phantoms comprise a specially formulated 'Stephen Red' exterior paint developed to the exacting requirements of Mr. Hung, complemented by a hand-painted gold twin coach line that culminates in a specially designed The 13 motif. The bespoke 21" wheels are also finished in 'Stephen Red'.
Included in the fleet are two gold Phantoms, which will be reserved for use by select guests, each featuring gold interior accents and diamond encrusted Rolls-Royce badge. Additionally, the 'Stephen Red' paint that is used for the gold Phantoms is infused with fine particles of pure gold.
The interior design of the Phantoms is just as elaborate. A specially developed wood staining technique evokes the 'Stephen Red' colour scheme, whilst a chequered pattern integrated to the rear seats echo the marble entrance hall motif of The 13 hotel itself. The clock was designed in collaboration with master jeweller Graff.
The 13 is the US$1 billion property set to open in Macau in early 2017. It promises a comprehensive "lifestyle experience" for the superrich. The hotel will have 200 multilevel suites, each with the elevator opening directly into it. Of the all-villa hotel's 200 rooms, most will be Villa du Comte with a gross floor area of approximately 2,000 square feet while 31 are even larger, topping out at a monumental 30,000 square feet for the Villa de Stephen. New York architect Peter Marino, creator of flagship stores for the likes of Chanel, Louis Vuitton and Christian Dior, is designing the hotel with a blend of 17th-century French Renaissance and Baroque décor.