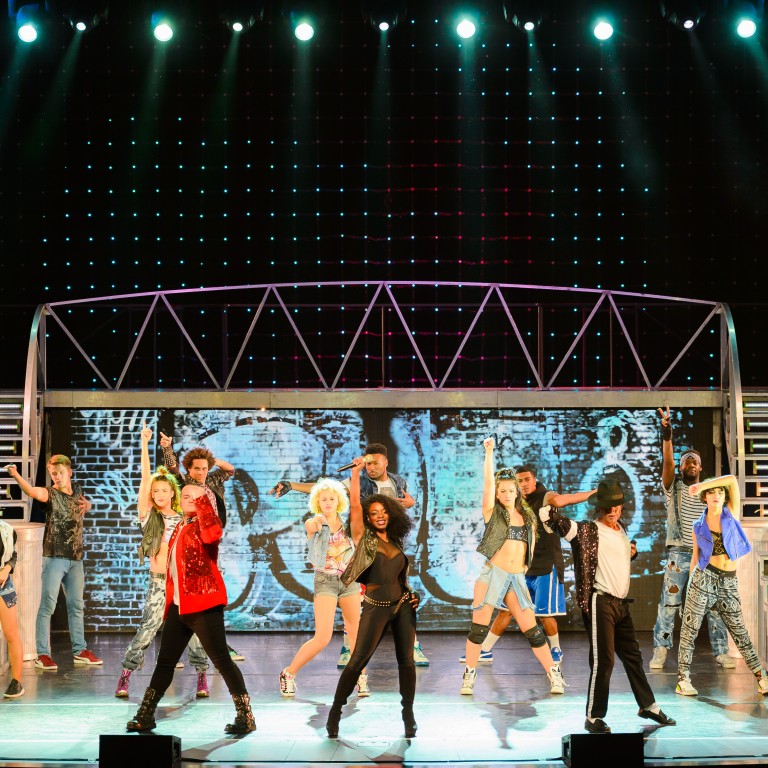 Show to thrill Michael Jackson fans in Macau
We talk to the show's only female performer Cleo Higgins
For those who miss the legendary performances of Michael Jackson, the "Thriller Live" is the perfect chance to relive fond memories. Now in its eighth year, "Thriller Live" has toured around the world, and is now showing at the newly-built Parisian Theatre at the Parisian Macao until Nov 13. We talk to the only female singer Cleo Higgins in the theatrical show about how she feels to be in the show dedicated to one of the greatest entertainers in the world.
How did you start your career?
[I am known] for the pop band with my sisters called Cleopatra. "Cleopatra, Coming Atcha" was our slogan.
Why did you decide to join the cast?
I [took on] this job because Michael Jackson has always been my biggest inspiration since I was young. I studied him. I would have my ear to the speaker of the cassette player, playing all his songs and listening to all his songs from the start of the album to the finish. I love him that much that every ounce of his music [makes an impression on] me. Michael is my heart and it's what really brought me out to do it and what keeps me doing this show.
What is your favourite Michael Jackson song?
I love the song "Keep the Faith" from the "Dangerous" album.
How is the "Thriller Live" show different from Michael's original performance?
We try to keep it very close to Michael's but I think the biggest difference is that we have a female performer.
How do you feel to be the only female singing Michael Jackson's songs in the show?
At first, it was very nerve-wracking. I am a huge Michael Jackson fan. When I first auditioned for it, I didn't know what I was going to be doing. So I sat with the audience in London and watched the lead female perform. I came to know that it is possible and it made me feel a little bit less nervous. What I do is to perform the finesse that Michael has. Michael Jackson has so many forms as a performer, as a musician and as an entertainer that it is really hard to capture all that in one person. He is the only one performer in the world who you can get close to but never be. So the way the show works needs the dimensions of all of us to reconnect to the audience, and I think we've done it beautifully.
What do you want to bring to the audience?
I think the people of Macau and China, if they come over to Macau, they'll be home if they are a Michael Jackson fan because I feel I really bring Michael here. And that's what our show's about – the connection. We've lost him and there's no way of getting him back but his music lives on so strongly within us all. If we can perform his music the way that he intended, we've done our job.
What is your next plan?
I am ready to stop now. Macau is my last stop on "Thriller Live". This is the last time people are going to see me in this show. It's good though because I have got my own album and I am debuting it in Macau. Macau has made an impression on me ... I might actually come here to start doing my own music because I feel people really resonate with music out here.