Fashion
Get more with myNEWS
A personalised news feed of stories that matter to you
Learn more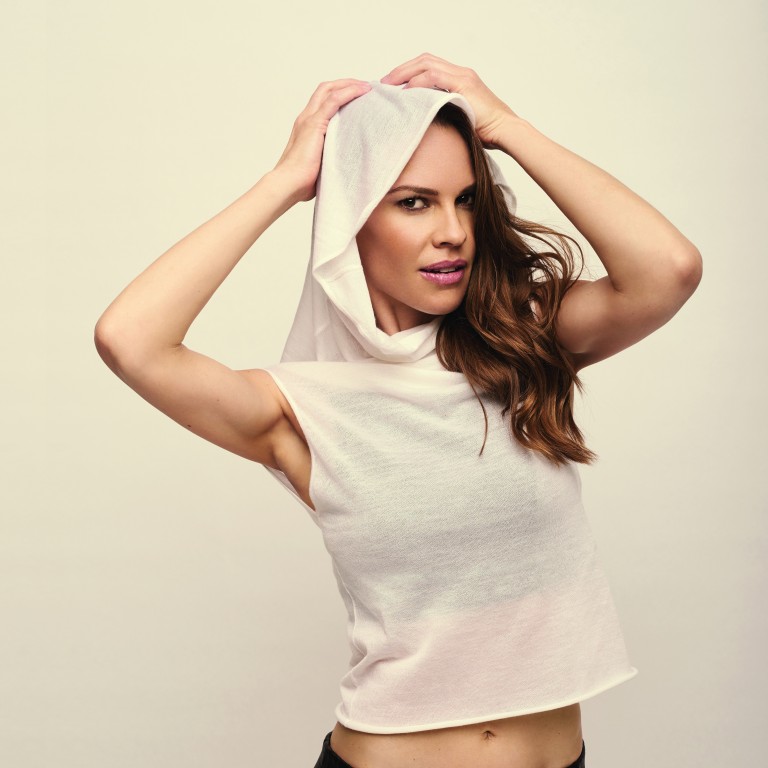 From Victoria Beckham to Rihanna, celebrities are increasingly trying their hand at fashion
Celebrity-endorsed fashion lines are becoming big business as more A-listers exert cultural influence in the retail sphere
It's almost not enough any more for a celebrity to be content with winning a Grammy or a Golden Globe, or even an Oscar. These days, it appears that the most well-rounded
and successful celebrities must also be fashion designers, leveraging their style and public profiles into brisk sales on the department store floor.
From Victoria Beckham, Hilary Swank and Jessica Simpson, to Jennifer Lopez, Rihanna, Reese Witherspoon and Nicole Richie, they have all parlayed their significant followings at the box office or concert stadium into impressive retail businesses.
Simpson, who was previously best known for wearing a pair of Daisy Dukes in the Dukes of Hazzard remake in 2005, and who was a reality TV show star before that, has gone
on to build a fashion and accessories empire – her brand reportedly brings in US$1 billion in sales a year. Victoria Beckham's brand, which operates at a much higher end of the market – her dresses are well over HK$10,000 – has been around since 2008, and annual sales are around the US$40 million mark. Paris Hilton, who has gone from socialite to reality TV show star to tabloid fodder to model and DJ, now has some 60 boutiques around the world selling jeans, T-shirts, bags and accessories under her name, and plans to open another 200. Sales of her 20 fragrances alone, according to reports, have brought in US$2 billion since the first was launched a decade ago. Swank is the new kid on the block - the American actress recently launched Mission Statement, an athleisure brand that offers clothes that are as fashionable as they
are functional. Asian celebrities are also jumping on the bandwagon - Chinese supermodel Lu Yan, for example, established her own fashion brand Comme Moi last year and the brand is now stocked by prestigious retailers such as Lane Crawford.
The question most often asked about "celeb-designed" lines is, Just how much do those celebrities have to do with what shows up on the shelves of the stores bearing their names? Do they simply license out their names and then sit on the sidelines, or are they in the design studio, comparing swatches and picking out colour palettes?
"I'm such a part of the everyday process," says Nicole Richie, a reality TV show star – and celebutante daughter of Lionel Richie – who has evolved into a successful and credible designer. With her readyto-wear and accessories line, House of Harlow 1960, she recently entered into a collaboration with the popular Los Angeles-based e-tail site Revolve. In creating the new monthly offerings for Revolve, Richie
doesn't sit at her home and remotely monitor what's going on from a distance. She says she works face-to-face with her design team regularly.
"I'm down at the factory all the time," she says. "Being able to relate directly to the consumer gives me an opportunity to tell my story. I live and breathe it. I wouldn't spend my time doing it if I couldn't be 100 per cent there."
Often, even the celebrities themselves can hardly believe how popular their collections are. British supermodel and actress Rosie Huntington-Whiteley, who is engaged to fellow-Briton and action star Jason Statham, has been designing a lingerie line for British retail stalwart Marks & Spencer for four years, and says, "it's growing so rapidly every day I can't even believe it … It blows my mind".
Huntington-Whiteley, who was recently appointed the global ambassador for casual footwear line UGG, says her collaboration with Marks & Spencer "is going from strength to strength" following the launch of a makeup collection this year, and with more "exciting things" happening in 2017. 
Still, shoppers are tending to gravitate towards certain brands more than others. Lindsey Cummins, co-founder and CEO of WINQ, a popular social polling app that specifically targets the coveted millennial category (18- to 34-year-olds), found through a survey that the top celebrity fashion brands among millennials are Yeezy by Kanye West, LC by Lauren Conrad, Kendall + Kylie by Kendall and Kylie Jenner and
Rihanna's sporty and sexy Fenty X Puma line. Certainly, general consumer response would tend to bear that out: West's Yeezy Boost 350 sneakers, which came out last summer in a partnership with Adidas, sold out within 15 minutes of becoming available. Some of those who were lucky enough to score a pair of the US$200 shoes tried to resell them for a price of up to US$10,000 – and succeeded, too.
According to Cummins, the brands that get the most traction among that younger demographic are those associated with the names of celebrities who exert the most influence on the cultural landscape. "People feel like if they're buying something from the celebrities, they are closer to them. They look up to them. It's something that excites shoppers."
Cummins adds that one of the most critical components of success among celebrity designers is their social media reach: Rihanna has has 44 million followers on Instagram; Jessica Simpson has
3.2 million. "They have tremendous reach, and that gives a huge jump to their business."
Those who responded to the WINQ poll also felt a connection to these four specific brands, Cummins says, because "they felt like these lines were created by the celebrities themselves, they see them all the time promoting these products, and they are very current in popular culture".
Indeed, it's all about demographics. Tennis superstar Venus Williams has her sportswear-inspired line, EleVen by Venus Williams, which specifically targets athletic and sporty women who want to run, dance, play tennis, do yoga, among other things, while clad in colourful, trendy outfits.
And while Paris Hilton may indeed be a force to be reckoned with in the retail world, it's unlikely you'll see a Hollywood hipster wearing a "Paris" sparkly T-shirt anytime soon. The dozens of stores that bear her name and sell her fashion and accessories are in the Middle East, with more soon to open in China and India. Hilton has 17 product lines, with combined global sales netting her many millions of dollars. She says that any presumption that she does nothing but sit back and watch her bank balance grow is completely false. Indeed, she had to work hard to be taken seriously. Now, she says, people see her "in a board room and how I am and what I've accomplished".
"I think I've proven myself," Hilton says. "I work really hard. I optimise my time."