Macau
Get more with myNEWS
A personalised news feed of stories that matter to you
Learn more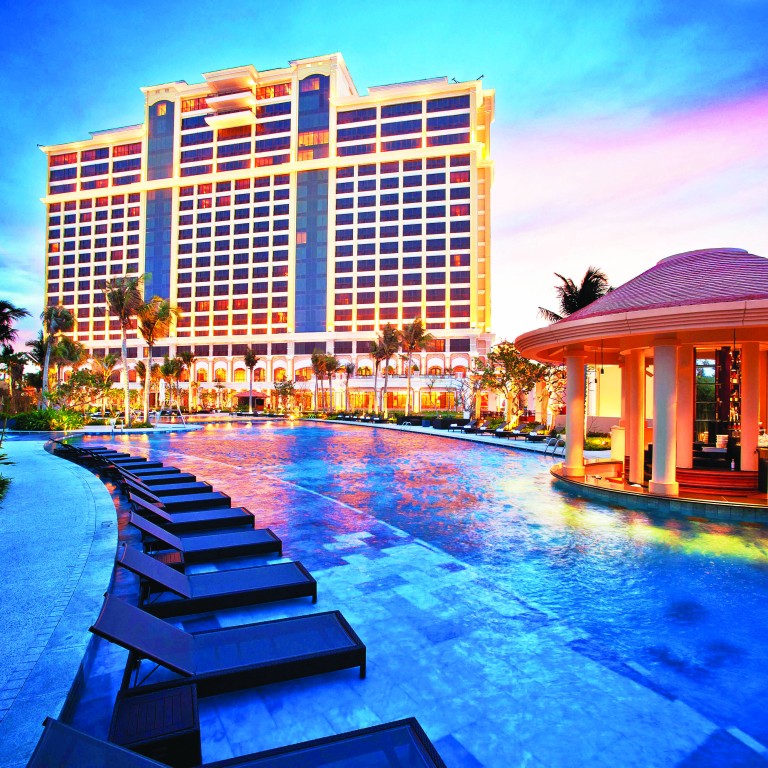 Macau moves away from gambling as VIP players target gaming destinations beyond Beijing's scrutiny
City is still the top choice for those seeking to have a flutter, but the high-stakes gamblers remain fearful of getting caught up in the mainland government's anti-graft crackdown and are trying their hand elsewhere
In its boom years, Macau was a gambling hub on steroids, regularly raking in as much as seven times more in annual gaming revenue than Las Vegas. It seemed like the safest bet in the industry for investors looking to pour money into new casinos, with a winning streak that appeared unstoppable.
But then, in late 2012, Beijing implemented its antigraft crackdown, a war on corruption that blew a huge hole in the world's biggest gambling hub. Suddenly, all that glittered about Macau was not so golden. The so-called "big-whale" gamblers, who didn't think twice about dropping HK$1 million on a single bet and brought in close to two-thirds of Macau's gaming revenues, stopped coming to avoid the gaze of Beijing. Similarly, the organisers of junkets – on commission from the casinos to bring in the high-rollers, lend them money and settle their debts – started shutting up shop. The VIP market took a huge hit from which, to this day, it has yet to recover. 
While these developments have been bad news for Macau, which has seen a two year month-on-month decline in gaming revenues, other gambling destinations nearby have been working to turn Macau's loss of the lucrative VIP market to their gain. Suddenly, it is no longer just Macau that is spoken of when referring to Asia's gambling industry. 
"There is no doubt that play has migrated to jurisdictions which are outside Macau. Principal beneficiaries have been Cambodia, the Philippines and Australia," says David Green, gaming regulation expert and founder of Newpage Consulting. "People haven't stopped gambling; they have re-directed their play away from the direct gaze of the PRC."
Indeed, other Asian gaming centres are starting to show growth. In the second half of 2014, Cambodia's VIP gambling revenue grew 32 per cent, while the Philippines, where Manila's City of Dreams complex opened its doors, saw a 92 per cent jump during the same period.
But for casino operators such as Melco Crown, which owns the City of Dreams casinos in Macau and the Philippines, the competition is actively welcomed.
"We view competition as positive and necessary as it keeps all industry players on their toes, acting as the catalyst for the industry's continuous development," says Melco Crown. "There is no head-to-head competition between our Macau properties and overseas properties as they each offer unique experiences and target different market geographies."
While some of the VIP revenues from Macau have been absorbed by other gaming destinations in the region, it would seem that none of the other jurisdictions appears to represent any major long-term threat to Macau's monopoly.
"Right now, some of the destinations have taken away some of the VIP business from Macau," says Paul Broberg, expert on Asia's casino industry and chief executive of Spectrum Asia. "But as for these other destinations posing a real threat to Macau, the answer is no. When you've got 1.6 billion people on your doorstep, especially with 120 million people who are directly around you, then you're in a much better position than any of those competitors, and so I think Macau will continue to have the monopoly in the region and also China."
In addition, many of the gaming destinations looking to capitalise on Macau's losses have their own issues to contend with.
"Remember, with Japan, Vietnam, Cambodia, there are other issues at steak which will come up from time to time," Broberg says. "South China Sea issues, sovereignty issues, nationalism – which means that there will always be certain times when the Chinese government will probably place restrictions on their nationals travelling to those countries. So I think Macau will retain its status as a top entertainment or gambling destination in the region for the foreseeable future."
However, aside from other gaming destinations, critics cite other problems that could inhibit Macau's future growth – poor infrastructure being the main one.
"Infrastructure in Macau has lagged way behind the construction of the casinos and resorts, and so that's something the Macau government desperately needs to address," Broberg says. "To that end, the whole experience in Singapore is markedly better." From the moment you arrive in Singapore, adds Broberg, the infrastructure is in place to service the resorts, the MICE (meetings, incentives, conventions and exhibition) facilities, and so on.
Meanwhile, in the wake of Beijing's corruption crackdown, Macau is forging ahead with its mandate to diversify and focus more on family entertainment offerings, and on casinos targeting the mass market rather than the VIP market. But much like Vegas, critics believe Macau's rebranding will take time.
"For the next few years Macau will remain a gambling destination," Broberg says. "However, if you take a long-term view of 20 to 30 years, I definitely see Macau being an entertainment destination. These things have to be marketed and then the reputation has to be earned – you can't just build the premises and think that will suffice, it's going to take a lot of will on the part of the casinos."
While Macau may have hit a temporary roadblock, it appears this is not enough to prevent it from remaining the leading gambling destination in the region. But with its VIP gaming revenues having dropped off considerably in recent years, there's no question that it has taken a sizeable hit.  
"If you're one of the concessionaires who based their projections on a 75-100 billion dollar market and now you're seeing a 25-30 billion market, then the investors in those properties are going to lose out," Broberg says. "But Macau itself I think will do just fine. The amount of money being gambled is down but visitor numbers are up – visitor numbers are very strong and there's enormous untapped potential in the … people wanting to visit Macau. And those are probably more mass market than VIP players.
"But to attract families and tourists you have to offer different products, and that's where Macau has started the diversification process, and that process will continue; but it will take many years before [diversification is] fully successful. Macau itself will do fine, but some of these investors in these new resorts are probably going to feel the pain."