Macau
Get more with myNEWS
A personalised news feed of stories that matter to you
Learn more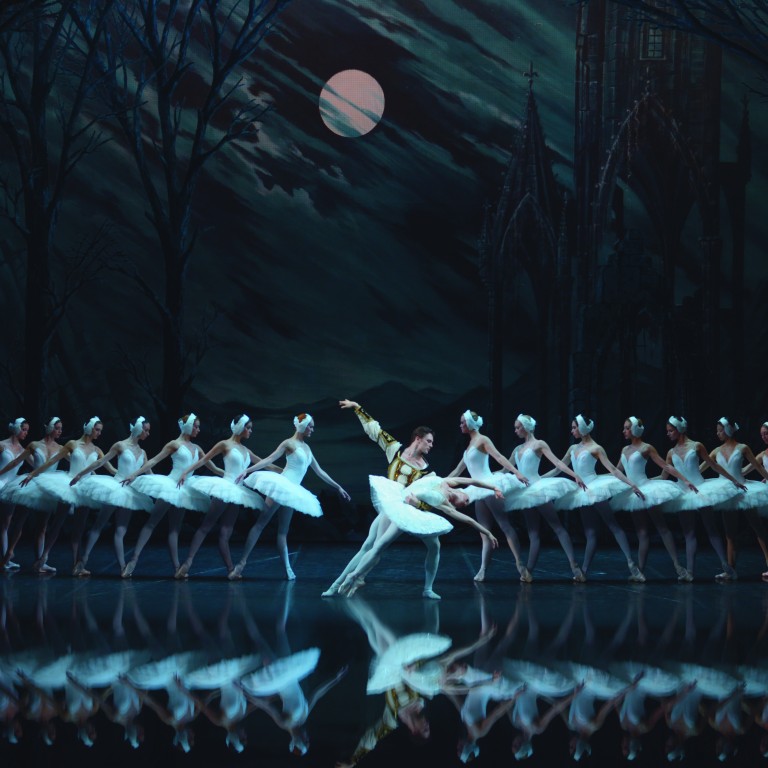 St Petersburg Ballet delivers a powerful performance of 'Swan Lake' in Macau
DM talks to the star of the show ­– the beautiful white swan Irina Kolesnikova
Swan Lake is undoubtedly one of the most classic ballet productions of all time while St Petersburg Ballet is the leader in its field. The combination is simply flawless. When the highly acclaimed dancers came to Macau to deliver the classic performance at The Venetian Macao's Venetian Theatre, we grabbed the chance to talk to the star of the show, Irina Kolesnikova, who played the white swan.
"I was here about 5 years ago and it is certainly a much different city now," she says. "But it's lovely to see that the old character has still been retained. Macau is so noticeable for its unique mix of eastern and western cultures. 
"Being in a famous Ballet Company is such a joy. We get to travel and see exotic places (Like Macau!) and we get to perform our ballets to such appreciative audiences. But you know it's not all just applause and tourism! We work very hard every day to maintain our standards. A dancer's life is a hard one.
"Swan Lake is a very enjoyable ballet for me. It's one of the benchmark classics and the ballet that all other classics is compared to. For the ballerina, it is a challenge of stamina and emotion. However, a serious dancer welcomes this challenge. Certainly it's this sort of ballet I live for.
"Technically Swan Lake presents the Ballerina with many physical challenges. The sheer length of the work is a challenge. I'm on stage for a great deal of time and when I'm off in the wings or in my dressing room, I still need to rush with changing costume. So it's a long tough evening for me. The adagio in Scene 2 is a soft lyrical sustained piece. It stretches my technique. The trick is to make it look soft and fluid. Scene 3 - the Ballroom scene is hugely demanding and culminates in the famous 32 fouettes. After this sequence, I'm truly exhausted. Emotionally the ballet is draining me.
"It takes a huge effort to change from the white swan to the black. One character is soft and lyrical, the other is flamboyant, cunning and haughty. There are two very different emotions and just a 20 minute interval for me to physically and emotionally change my mood.
"I try to introduce new nuances at every performance. I dance the role of Odette/Odile quite a lot so I need to keep it fresh. I think my steps are always the same, it's the emotional presentation that continually needs subtle differences. I draw on every day emotions to influence what I do on stage each night - love, anger, frustration and fear - always with a slightly different application.
"I like to be alone. No gossiping, no business. I like to just be by myself. I take care of my hair and make up. I spend at least 45 minutes warming up. I do this by careful stretching my legs, my back and my shoulders. I have to be physically untroubled to give a good emotional performance.
"Exercise and careful but not excessive diet (help me to stay in shape). I choose not to eat meat so I must make sure I take in a good load of protein through fishes, beans, lentils and the likes. I cedrtainly don't starve myself but I do take care. Biscuits, cake and chocolate are a distant memory!  A dancer's exercise regime is also important. I don't do weightlifting or go jogging. We have very specific muscle exercises to keep the legs long, slim and subtle."