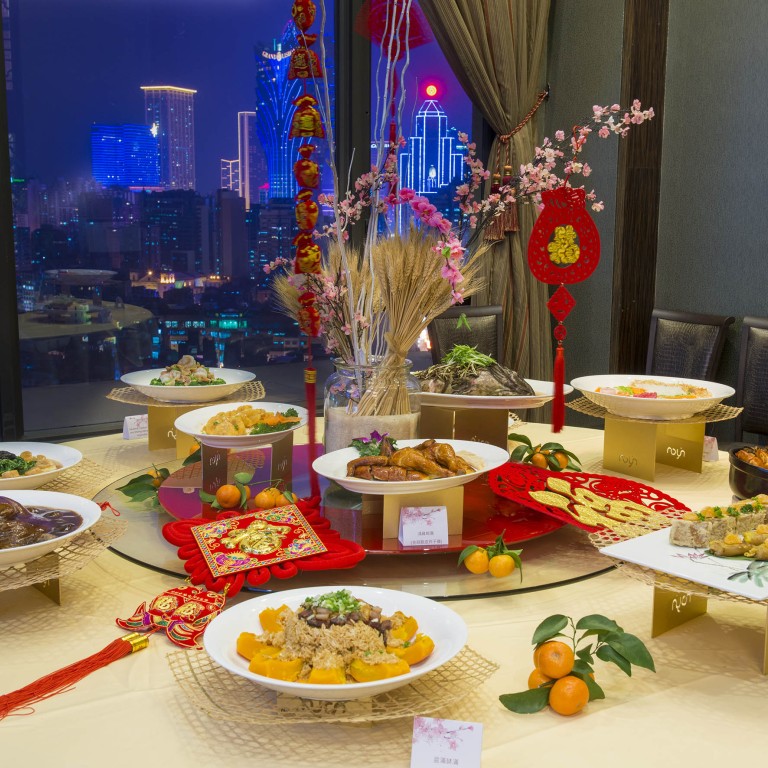 Le Chinois at Sofitel Macau offers auspicious dishes this Lunar New Year
Treat yourself and your family to 'Salmon Yu Sheng Salad' and 'Treasure Pot' to boost your luck
Chinese New Year is a time for family members to gather around the table for some traditional Chinese delicacies. Le Chinois is a good place to start. Located on top of all the rooms at Sofitel Macau, the Chinese restaurant offers a CNY menu that is as luring as its panoramic view of Macau.
CNY is all about good luck. Food with auspicious meanings is of paramount importance. The special CNY menu at Le Chinois features auspicious dishes including "Salmon 'Yu Sheng' Salad" and "Treasure Pot". Yu Sheng is a symbol of abundance, prosperity and vigour. You can boost your luck by mixing up the salad, a tradition originated from Singapore and Malaysia. Vegetarian visitors do not need to worry. The restaurant also offers a veggie version of the salad.
Treasure Pot is made with abalone, conpoy and Japanese mushrooms. The ingredients such as pork knuckle, conch broth and sea cucumber, also bring good fortune.
Le Chinois Cantonese Restaurant: +853 8861 1001