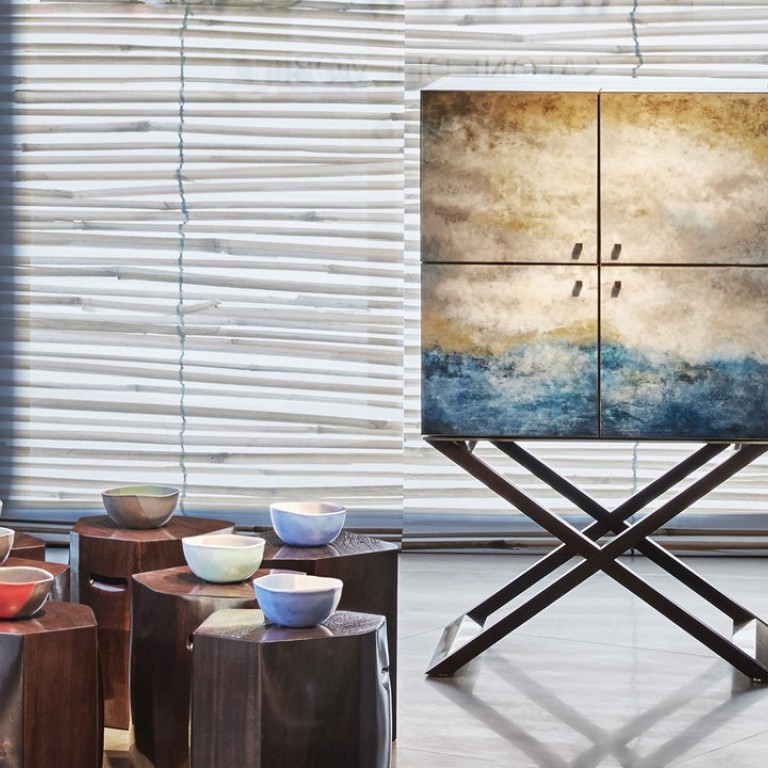 How to make the CLUB Bar Cabinet in Ocean Lacquer
The lacquer finishing alone requires two artisans and 92 hours of work
What is the true mark of adulthood? Some say marriage; others, financial independence. The apostle Paul apparently liked to put away his childish things. For me, it was when I had enough nice glassware to warrant an adult storage solution.
My university days were marked by cheap wines in cheaper glasses, so when my Champagne flutes went designer along with my wardrobe, I knew I'd made it in the world. Armani's CLUB Bar Cabinet in Ocean Lacquer is everything a designer furniture piece should be – functional and beautiful, an exemplary model of a brand with a rich heritage in meticulous craftsmanship.
As Giorgio Armani himself said, "To create something exceptional, your mindset must be relentlessly focused on the smallest detail." If you have a bar cabinet like this in your home, then congratulations – you're a respectable, sophisticated and classy adult. Now, am I invited to your next party?
How to make the CLUB Bar Cabinet in Ocean Lacquer
1.
The four panels covering the door frames of the bar cabinet are carefully hand-painted and decorated with acrylic paint by Armani artisans. The soothing yet striking design was inspired by The Great Wave Off Kanagawa (1830-1831) by Hokusai.
2.
The brand's artisans translated the elements of the original art piece into a new finish, which they named Ocean Lacquer. An artisan adds delicate brushstrokes of colour to recreate the depth and shades of water, air and ether. When the paintwork is complete, an artisan pours a transparent resin layer on the hand-painted panels.
3.
Using a roller, an artisan coats the door panel with an even layer of transparent resin. The resulting bright gleam and translucent surface give the panels the illusion of lightness, which complements the minimalist design of the X-shaped base structure, made of rich Canaletto walnut wood. Additional accents of brightness also come in the form of the metallic brass detailing and pearl gold fabric of the cabinet.
4.
The resin-coated panel is then hand-polished and carefully buffed for maximum shine. The entire process of the lacquer finishing requires two artisans and 92 hours of work. Since each piece is handpainted, every cabinet is unique.
5.
Finally, Armani artisans must meticulously inspect the four door panels to ensure that the design is flawless and blends seamlessly across the sections. The panels are then fitted together with the rest of the cabinet, which features a brass and walnut wood case, handles and door frames in satin-finished brass, with three drawers and a removable countertop within. The CLUB Bar Cabinet in Ocean Lacquer is limited to 50 pieces.