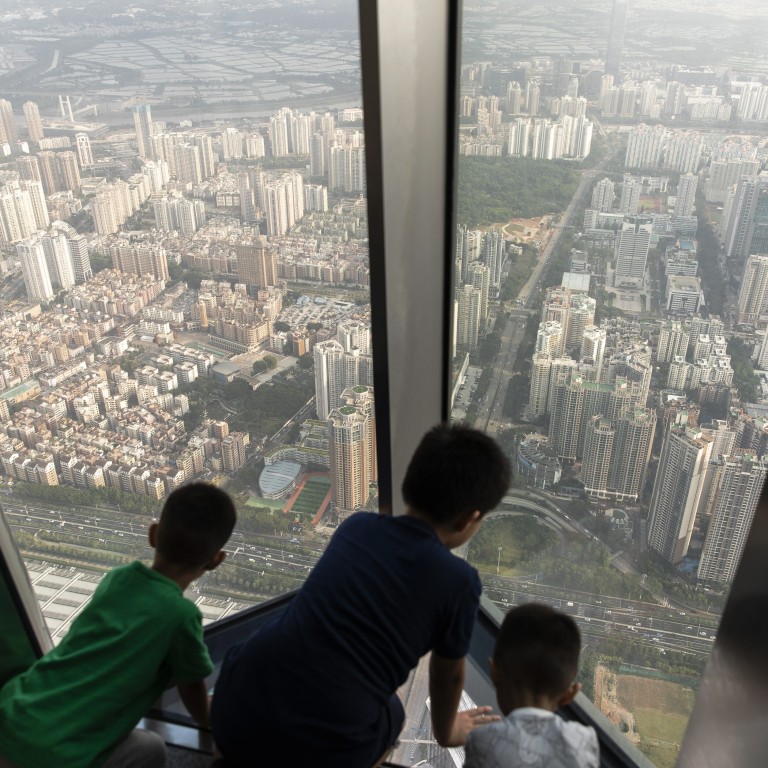 China raises alarm on property bubble as 'high-risk shadow banking' returns amid virus lending push
To reboot the economy, China's central bank has increased the amount of money available to banks to lend, a portion of which has been funnelled into real estate
Regulators are increasingly concerned about rising debt among businesses and households, as well as a rebound in off-balance sheet lending
Chinese regulators have warned of heightened risks of an asset bubble in portions of the country's rapidly growing property market, as efforts to free up credit to support the coronavirus-stricken economy have been diverted into real estate.
Regulators are increasingly concerned about rising leverage in the corporate and household sectors, as well as a rebound in
shadow banking
– informal, off-balance sheet lending by banks and other financial institutions – to fund inappropriate activities in the stock and real estate markets.
In the past few months, the China Banking and Insurance Regulatory Commission (CBIRC) has stepped up reprimands of banks for not complying with regulations on property-related lending.
"Some disorder has returned to the markets. Some high-risk shadow banking activities have been revived, and some have attempted to make a comeback in new forms and new features," said the CBIRC in a July 11 notice.
"The leverage ratio of enterprises, households and other sectors have risen. Some funds flew into the stock and property markets violating guidelines, driving up asset bubbles."
Last month, CBIRC fined the Hangzhou branch of Agricultural Bank of China 600,000 yuan (US$86,000) after the state-owned bank offered consumer loans that could be used to buy property.
The Ningbo branch of Bank of China, another large state-owned bank, was fined for 900,000 yuan for "illegal provision of financing for real estate companies, and allowing personal credit funds to flow into the housing market, violating regulations", according to a notice published by the commission on July 9. The CBIRC also ordered disciplinary action against a Bank of China employee who it said was responsible for breaking the rules.
As part of its effort to boost growth,
China's central bank
has significantly increased the amount of money available to banks to lend, a portion of which has been funnelled into one of the world's hottest real estate markets.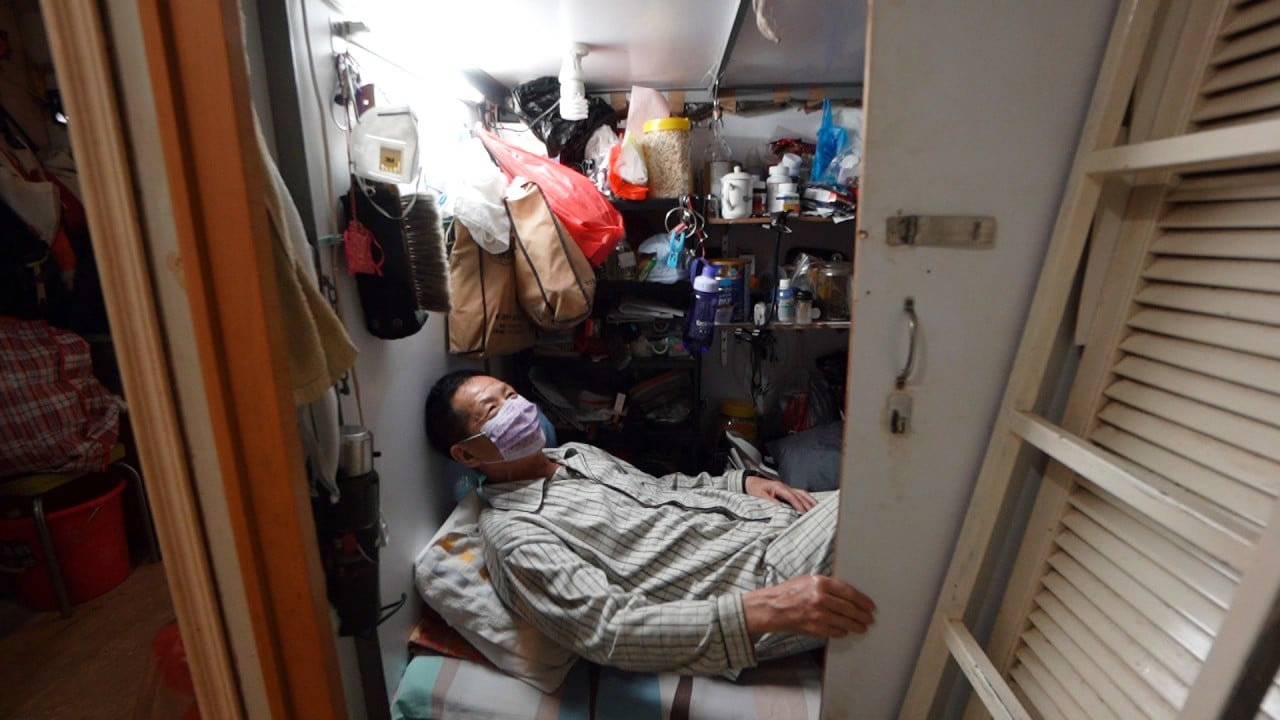 04:29
Hong Kong cage home resident finds space too small for self-quarantine amid coronavirus outbreak
Hong Kong cage home resident finds space too small for self-quarantine amid coronavirus outbreak
Household loans jumped to 981 billion yuan (US$140.1 billion) in June, up from 704 billion yuan in May, according to data released last Friday. In particular, the medium- to long-term component of household loans, which is mostly mortgage lending, rose to 635 billion yuan last month from 466 billion yuan the month before, and was higher than the same periods in both 2018 and 2019.
China's real estate market has become a politically sensitive subject to Beijing in the past few years. President Xi Jinping, who sees house price inflation as socially divisive, has repeatedly stressed houses are for living in, not for speculation. Beijing sees rapidly rising property prices as a key driver in the widening gap between the rich and the poor.
The cost of mortgage loans has been reduced on average following a series of targeted loan rate and reserve ratio cuts by the central bank. For first time buyers, for instance, the average mortgage rate dropped to 5.28 per cent in June from 5.5 per cent at the start of the year, according to data firm Rong360.
In addition, local governments have eased a number of restrictions on buying and selling properties meant to keep a lid on house price increases.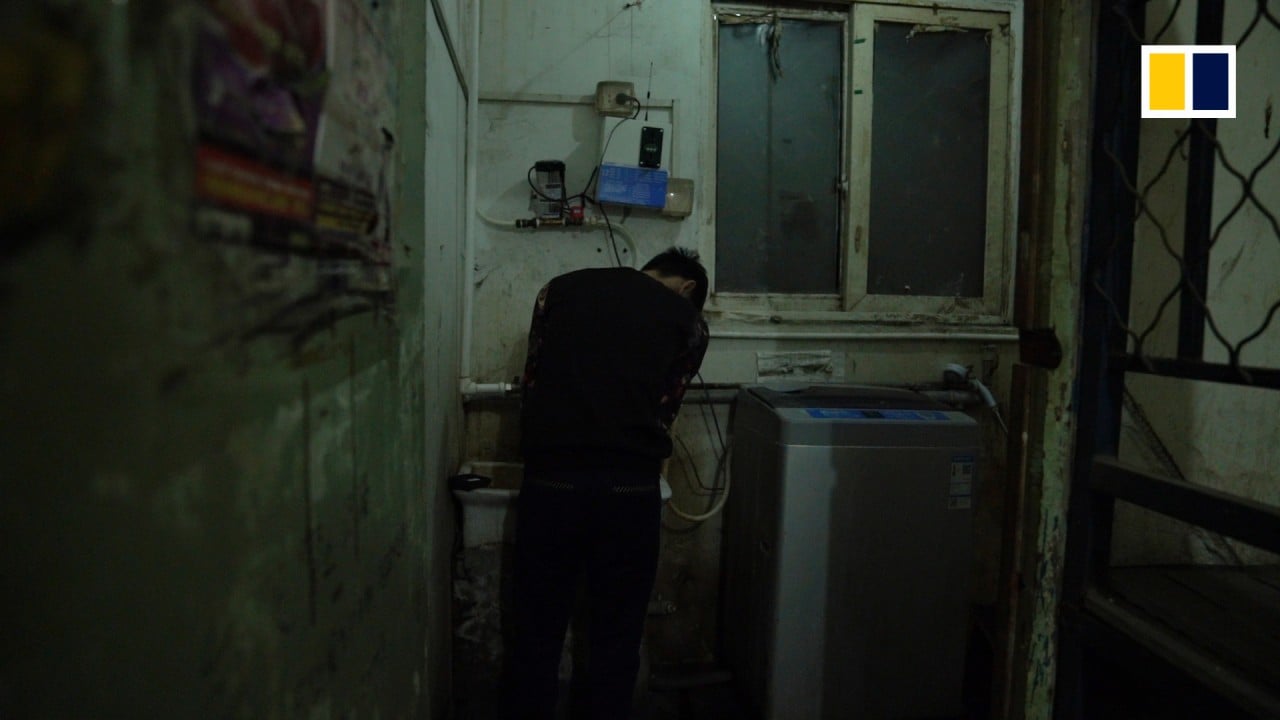 06:04
Life gets harder for Beijing's migrant workers as the city tries to limit its population growth
Life gets harder for Beijing's migrant workers as the city tries to limit its population growth
From the start of the year until July 6, real estate agency Centaline estimated that 50 cities, including Shanghai and Guangzhou, sold land to developers worth 2.39 trillion yuan, up 15.3 per cent over the same period last year.
Land sales are a major source of income for
local governments
, which have seen their finances deteriorate as a result of lower tax revenue.
"Under the influence of policies such as reserve ratio cuts and interest rate cuts, developers' enthusiasm for land acquisition has gradually risen, and land transactions with high premium rates have returned again in many cities," said Centaline research, adding that in cities such as Xiamen, land prices have hit record highs.
However, analysts said that strong sales of real estate may not last in the coming months as pressure on unemployment mounts and because the rapid growth rate of credit is likely to slow.
Iris Pang, chief economist for Greater China at ING, expects China's real estate market to return to stable growth after strong sales performance over the past few months.
"A lot of buyers went out to purchase when the property market was down," said Pang. "I don't think [the fast growth] will be sustained because of pressure in the job market."
Nomura said in a report last week that the People's Bank of China was likely to maintain its policy easing stance through the remainder of this year as the economy was "still far from a full recovery" and there was "heightened uncertainty going forward.
"However, the People's Bank of China may postpone some previously planned monetary easing measures, especially those high-profile ones such as reserve requirement ratio cuts and medium-term lending facility rate cuts," said Nomura, adding the chance of the central bank cutting its benchmark deposit rate was close to zero.
This article appeared in the South China Morning Post print edition as: Bubble fear as 'high-risk' lending returns