China needs to weigh economic 'consequences' of coronavirus stimulus, top Beijing researcher says
Gao Peiyong, vice-president at Chinese Academy of Social Sciences, says China needs to evaluate the negative impact of its coronavirus stimulus
China's second quarter recovery was driven largely by local government spending, aided by debt issuance and lower lending rates
China needs to consider the costs of its emergency coronavirus stimulus and prepare to scale back support in a timely manner, according to a top researcher in Beijing.
China has released a flurry of
stimulus measures
to revive the economy in recent months, including the issuance of special treasury bonds, lower lending rates, tax exemptions and lifting the fiscal deficit ratio to 3.6 per cent of gross domestic product (GDP).
But Gao Peiyong, vice-president at Chinese Academy of Social Sciences, a think tank affiliated with the State Council, told an online forum at the weekend that China had not paid enough attention to the side effects of the package aimed at stabilising growth and jobs, both of which have been hammered by the pandemic.
"Relating to macroeconomic policy, attention hasn't been paid to the costs," Gao said, according to a transcript published by news website Sina.com. "It is necessary for us to fully evaluate such consequences and possible negative effects, and be prepared to exit the expansionary macroeconomic policy in a timely manner.
03:22
China's cinemas reopening after being closed nearly six months to fight Covid-19
China's cinemas reopening after being closed nearly six months to fight Covid-19
"Whether it is fiscal policy or monetary policy, I think it is necessary to consider."
Gao warned about the risks of a record high fiscal deficit and growing debt among cash-strapped local governments, saying more attention needed to be paid to boosting weak demand.
"For example, the issuance of anti-pandemic special treasury bonds has greatly increased the proportion of fiscal deficits in terms of [GDP], and [we have] greatly increased the issuance of special purpose bonds. These are unconventional measures used during wartime."
In 2008, China unleashed a 4 trillion yuan (US$570 billion) spending package in response to the global financial crisis, which led to a mountain of debt and wasteful spending – something Beijing is keen to avoid this time around.
Driven largely by
higher spending on infrastructure
, the world's second largest economy returned to growth in the second quarter, posting an expansion of 3.2 per cent. A new local government bond quota and additional tax cuts helped spur infrastructure development and investment in the regions.
China's fiscal revenues fell 10.8 per cent in the first half of the year, narrowing a 13.6 per cent decline for the first five months, the Ministry of Finance said.
Larry Hu, chief China economist at Macquarie Capital, said the central government would likely keep its current policy stance largely unchanged.
"The darkest moment is behind us, but given the huge uncertainties from the Covid-19 and the global economy, it's too early to say that China is out of the woods," he said in a note last week, adding measures to prevent property speculation would be reinforced.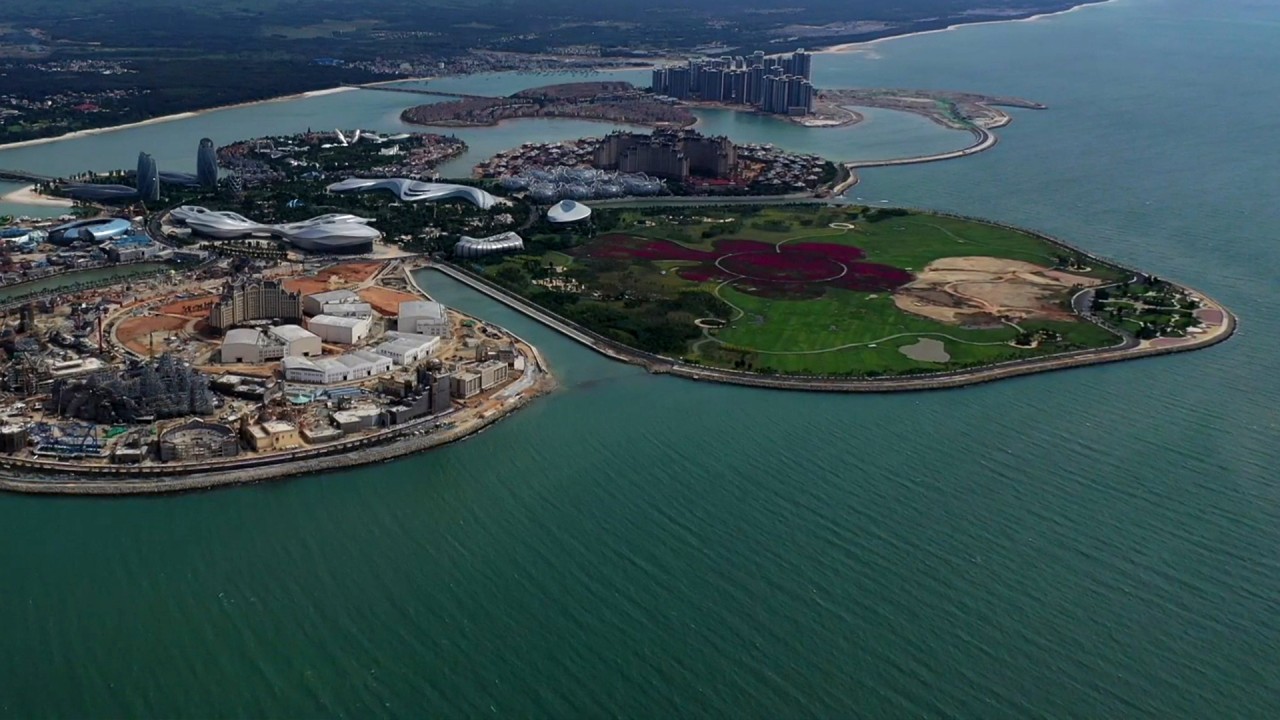 01:15
China prepares to open Hainan Ocean Flower Island, the world's largest man-made tourist isle
China prepares to open Hainan Ocean Flower Island, the world's largest man-made tourist isle
While there has been a rebound in economic growth, policymakers are increasingly concerned with liquidity going into the property market and the return of
shadow banking
– unregulated off-balance-sheet lending – that often fuelled spending in stocks and real estate.
China's Vice-Premier Han Zheng said on Friday the government would not use the property market as a form of short-term stimulus to prop up the economy.
The People's Bank of China (PBOC) announced last week it would leave its benchmark lending rate unchanged. The Chinese central bank has also refrained from further cuts in banks' reserve requirement ratio over the past two months, defying market expectations.
The PBOC has cut the ratio three times this year, freeing up 1.75 trillion yuan (US$250 billion) into the banking system by reducing the amount of money that banks are required to hold in reserve.
This article appeared in the South China Morning Post print edition as: Costs of pandemic stimulus may need rethink: researcher