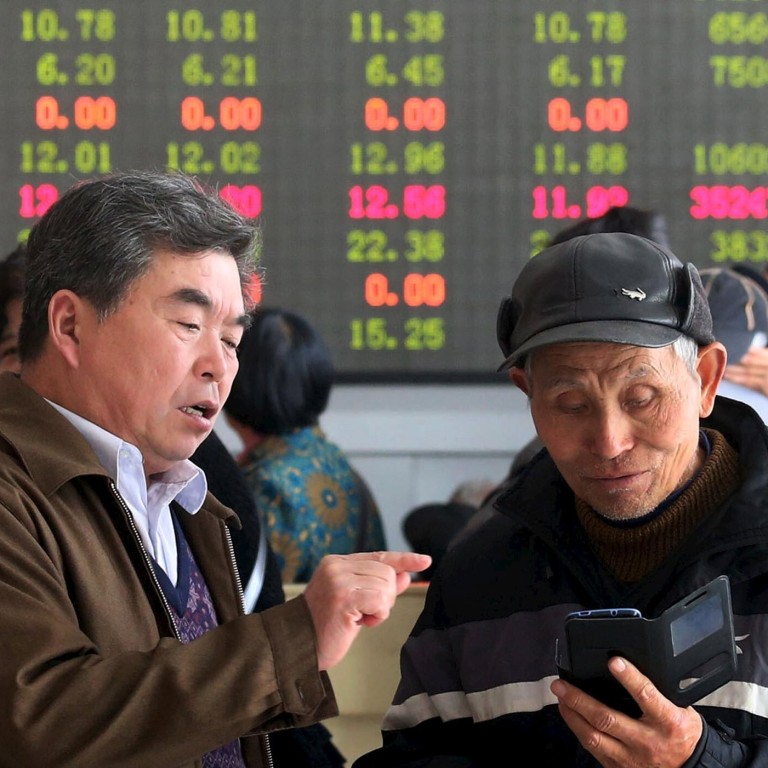 China to tap elderly population in bid to tackle looming demographic crisis, boost economy
China is planning policies to boost the economic contribution of its elderly citizens, including improving their use of technology
In 2019, 12.6 per cent of China's population was aged 65 or above and that group will hit 300 million by 2025, official data shows
China wants to see more seniors contributing to its US$13 trillion dollar economy, as the world's most populous country braces for the effects of a rapidly ageing population and shrinking workforce after more than three decades of the one-child policy.
The Chinese government said this month it will launch specific policies to boost consumption and develop "human resources" among its senior citizens, including providing training to help pensioners integrate with the buzzing digital economy.
In particular, Beijing wants to see seniors make better use of smart technology in medical treatment, recreational activities and public services, which would also help reduce overall government costs and lift efficiency.
Already, the number of over 50s connected to the mobile internet is growing and so is the amount of time they spend online, according to a survey by QuestMobile, a Chinese data analytics company.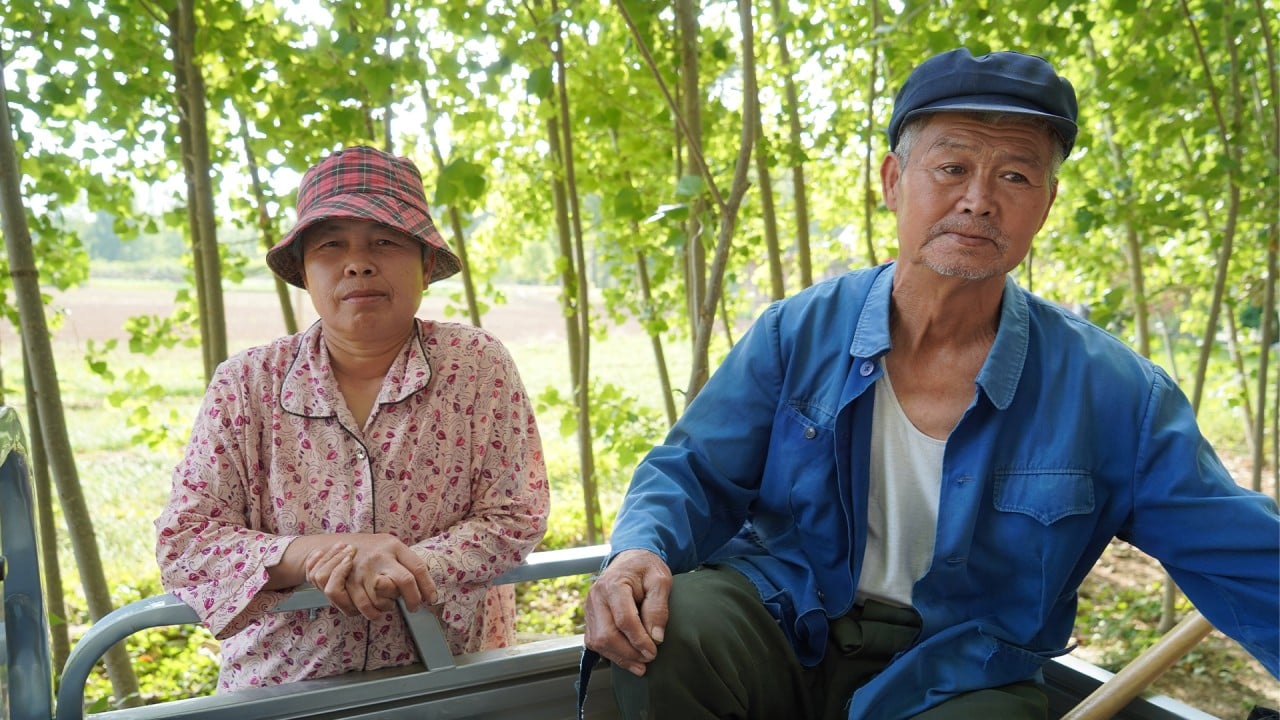 05:41
Why China's elderly farmers can't afford to retire
Why China's elderly farmers can't afford to retire
There are now more than 100 million over 50s using mobile internet, spending on average 136 hours on their smart devices every month, QuestMobile said in a July survey.
For 65-year-old Li Shiqin, there is nothing more convenient than shopping for groceries on her smartphone.
"I prefer shopping online. First, I can save time so that I can take part in local community activities with other seniors," said the Chengdu resident, who loves to dance.
"Second, it's cheaper and there is a bigger variety of choices compared to physical stores.
"Third, nowadays the delivery service is very convenient – they deliver directly to the doorstep, saving me from all the walking and carrying."
Not all seniors are finding it easy, however. Some cite difficulties with searching for goods and services on apps. Others struggle to remember or follow the steps required to complete transactions, opting for help from family members to make purchases online.
Zhong Daneng, 82, often struggles with his smartphone and has never bought anything online by himself.
"I can read on WeChat but I don't know how to add contacts. My daughter does it for me," said the retired shopkeeper from Beijing who likes to spend time looking after his plants in his garden. "My eyesight is not as good as it once was and I don't spend as much time on my smartphone as some of my younger friends."
China's consumer-facing tech firms have already been developing products aimed at seniors, a market which is estimated to be worth 3.79 trillion yuan (US$576.3 billion) in 2020, according to estimates by China National Committee on Aging last year.
Taobao, a shopping platform launched by Alibaba – which owns the South China Morning Post – launched family accounts in 2018, enabling young users to help their parents pay for the items in their shopping trolleys. In October, there were more than 20 million senior users registered for a family account, according to a Taobao spokeswoman.
Smartphone brands such as Huawei Technologies Co., Xiaomi, and OPPO all have their own "senior mode" themes on the phones, featuring larger icons, bigger text sizes and screen-reading features to provide the elderly with an easier user experience.
Chinese search engine giant Baidu has provided its smart screen products to several elderly communities in Beijing since 2019, allowing senior users to control the device via voice and giving them on-demand access to online doctors for health consulting at home.
In 2019, 12.6 per cent of China's population was aged 65 or above and that demographic will hit 300 million during the 14th Five-Year Plan period between 2021-25, the Ministry of Civil Affairs said in a report last week.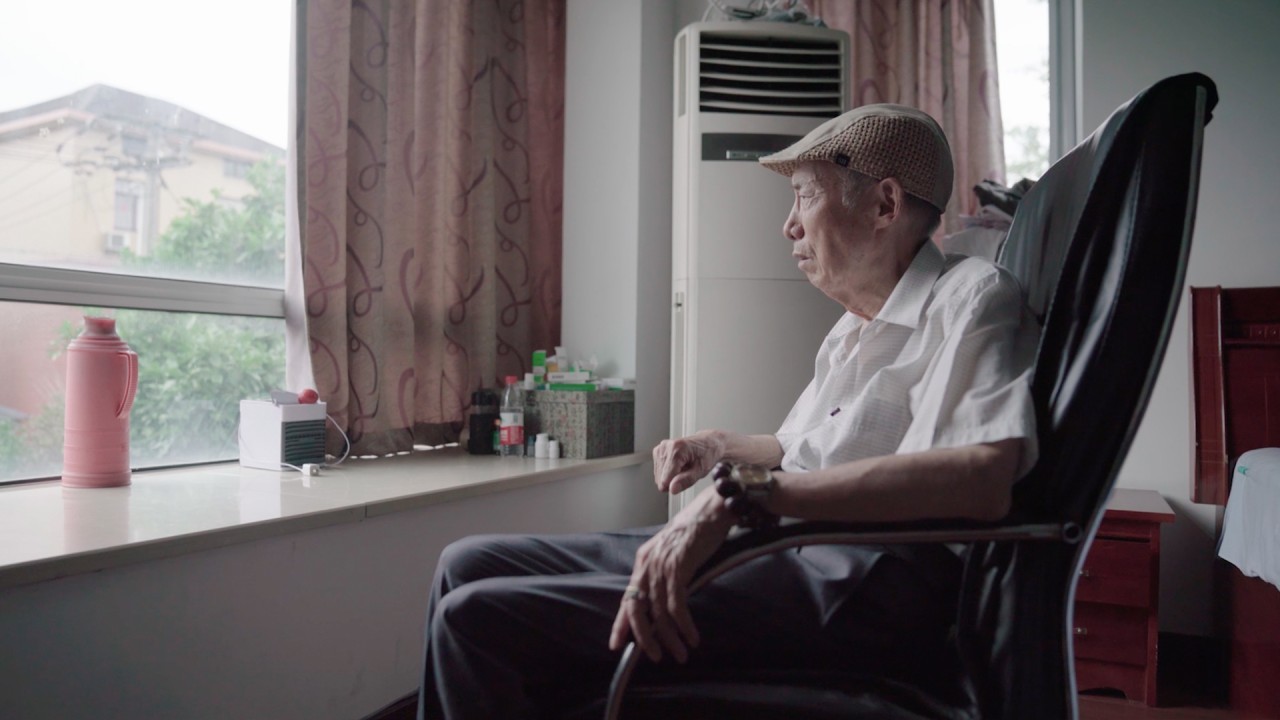 06:43
Promising on paper, but "communal retirement" in China meets challenges in reality
Promising on paper, but "communal retirement" in China meets challenges in reality
Meanwhile, China's working population is expected to decline rapidly over the same period, adding pressure to its health and social welfare system.
Yao Jingyuan, a research fellow at the Counsellors Office of the State Council, said the government should consider getting pensioners to rejoin the workforce while they can to ease the labour shortage. Chinese men are allowed to file for
retirement benefits when they turn 60
. Women in blue-collar jobs can retire when they are 50, while the retirement age for female office workers is 55.
"We discussed [lifting retirement age] at the
fifth plenary session
, we are keen to gradually move this forward," said Yao, a former chief economist with the National Bureau of Statistics (NBS). "Right now, life expectancy for an average Chinese man is 77 and for woman is 78."
Yao also suggested China study how Japan, which has the world's oldest population, has handled the impact of ageing on its economy. The current retirement age in Japan is 65 and former Prime Minister Shinzo Abe's government said last year it was considering raising it to 70 or even 75.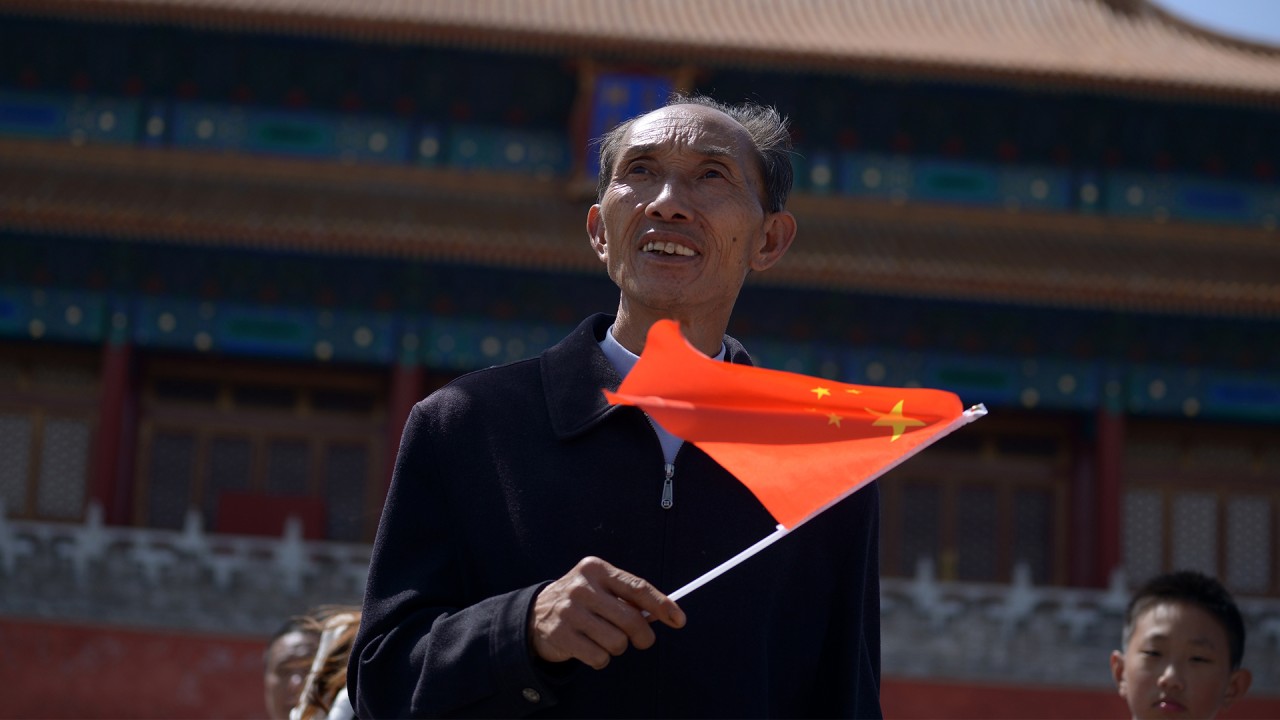 04:34
The People's Republic of China at 70: Elderly in capital Beijing look back at how their lives have changed
The People's Republic of China at 70: Elderly in capital Beijing look back at how their lives have changed
China, which is the middle of its seventh population census, ended its
one child policy in 2015
, allowing all families to have two children. However, China's birth rate continues to fall, hitting just 10.48 per 1,000 in 2019 – the lowest since 1949, according to the NBS.
Li Changan, a professor with the University of International Business and Economics in Beijing, estimated that lifting China's retirement age to 65 would add 80 million people to its labour market, or 9 per cent of its overall workforce.
"In fact, many elderly people still have a high willingness to find employment," said Li in an article published by the state-backed Global Times last week, adding that lifting the retirement age could also help Beijing achieve its "dual circulation" strategy.
The strategy, announced by President Xi Jinping in May, focuses on developing the domestic market to offset an increasingly unstable and hostile external world.
"If this part of the elderly human resources can be effectively developed, it will be of great strategic significance and practical value to expand total demand, and then implement the new development strategy of dual circulation," Li said.
This article appeared in the South China Morning Post print edition as: Bridging technology divide 'key to demographic crisis'