Taiwan
Get more with myNEWS
A personalised news feed of stories that matter to you
Learn more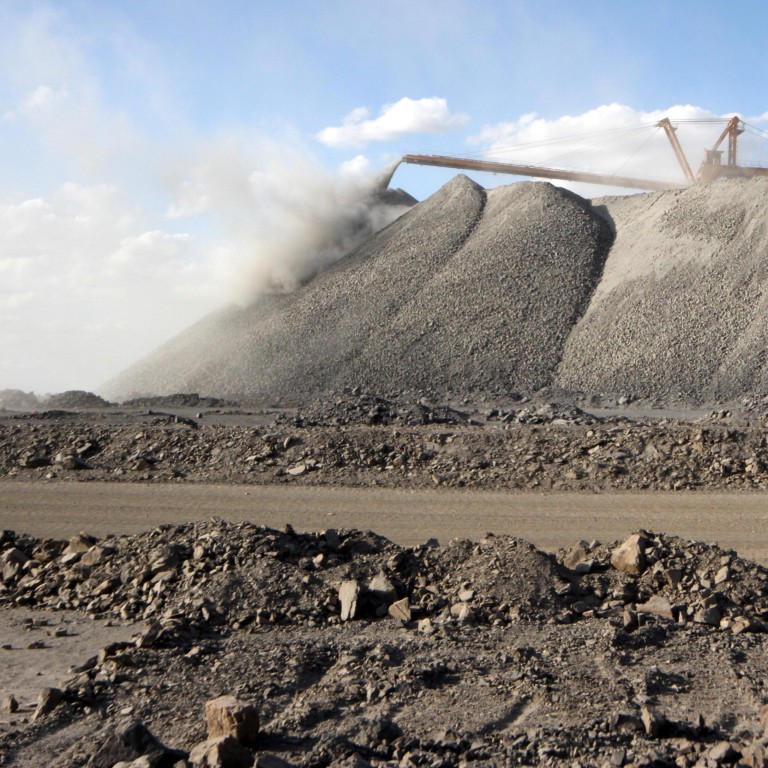 Taiwan wants to reduce reliance on mainland China for rare earth minerals. It won't be easy
The Taiwanese government and private sector are looking for ways to diversify rare earth imports away from China, which holds the world's largest reserves
But analysts say it will be an uphill battle because the mainland has an advanced processing system, economy of scale and the only known stocks of key minerals
Taiwan faces a difficult task avoiding mainland China as a source of rare earth minerals – a building block for consumer electronics – because the world's second largest economy has an outsize share of global reserves and advanced mining, experts say.
The Taiwanese government has for the past six years urged businesses to reshore production from the mainland or consider alternative bases like Southeast Asia.
It also wants companies to reduce reliance on Chinese rare earth minerals, said Lo Chih-cheng, a legislator from Taiwan's ruling Democratic Progressive Party.
Researchers on the island, where electronics manufacturing is a bedrock of the US$765 billion economy, are looking into ways to find alternative sources, according to Taiwanese media.
"They've been trying to diversify, both the government and private sector, but that doesn't necessarily mean they've been successful," Lo said.
Taiwan's deep-seated economic ties with mainland China have been thrust into the spotlight in recent days after Beijing held
military exercises
encircling the island in response to a visit to Taipei by US House Speaker Nancy Pelosi.
Though Taiwanese firms have reason to
quit the mainland
, cutting imports of rare earths will be an uphill battle because Beijing commands the world's largest reserves and has established an advanced processing system, analysts said.
"It is going to be very difficult for Taiwan to reduce its rare earth import dependency on China," said Amitendu Palit, senior research fellow at the Institute of South Asian Studies with National University of Singapore. "China's near monopoly in global rare earths production ensures that Taiwan's manufacturing sector continues to depend on China as the biggest source."
China holds about 35 per cent of global rare earth reserves, followed by Vietnam at 19 per cent, Brazil with 18 per cent and Russia at 10 per cent, according to data from Counterpoint Research.
In the electronics space, the rare mineral yttrium helps build computer displays and neodymium goes into electric vehicles and smartphones.
Only China has the rare earth minerals neodymium, praseodymium, terbium and dysprosium that are used to make miniaturised permanent magnets for electronics, said Jack Lifton, executive chairman of the Critical Minerals Institute in Toronto.
Taiwanese producers of PCs and phones need those magnets for their products, he said.
Up until recently, other countries have avoided mining rare earths on fear of polluting waterways, generating radioactivity and damaging the land, experts said.
Taiwan has crucial minerals but does not want the pollution that mines would cause, said Darson Chiu, a research fellow with the Taiwan Institute of Economic Research under the Department of International Affairs.
While Taiwan looks for new sources of rare earths, mining the minerals in China is becoming more accessible.
Yang Wang, a senior research analyst at Counterpoint Research, said China's industry had an economy of scale, high volume production and "an ecosystem of players up and down the value chain", with 85 per cent of rare earth minerals concentrated in one part of Inner Mongolia and the rest in Guangdong, Hunan and Jiangxi and Guangxi.
"All the different types of rare earths are available at these sites and the reserves are of top quality," Wang said. "A legacy of lax environmental standards [is] helping the industry to grow."
China has introduced "more complete" regulations on mining and environmental protection since last year, said Lin Boqiang, head of the China Institute for Studies in Energy Policy at Xiamen University.
"The downstream processing of rare earths in China has been progressing rapidly in recent years, and the value of rare earth products is much higher than in the previous two years, which is a relatively big change," Lin said.
He said eventually there would be "short supply" globally due to the rise of solar energy equipment, electric vehicles and other new technologies.
"In short, whichever country owns more rare earths products, semi-finished or finished, becomes very important," Lin said.
Mainland officials have not cut Taiwan off from its rare earth supplies despite imposing other economic sanctions on the island over the Pelosi visit. Beijing sees US influence in Taiwan as a threat to its goal of reunification.
Most countries, including the US, do not recognise Taiwan as an independent state, but Washington opposes any attempt to take the island by force.
China needs semiconductors made in Taiwan, Palit said, "so it is not expected to sanction rare earth exports".
Sanctions on rare earth materials would "hurt both sides", said the Taiwanese legislator, Lo the Taiwanese legislator said.
Semiconductor manufacturing depends on rare earth metals that are made mostly in the mainland. But China might not hold its edge forever, according to analysts.
The volume of rare earths available for export from China has decreased due to demand from the country's growing tech industries, Wang said. Though he added this has allowed it to take back pricing power from importing parties abroad.
Other countries have started mining too, despite earlier environmental concerns.
"So it is not easy to say how long China's current control in rare earths can last," Lin said.
Taiwanese companies have been investing in overseas mining assets for some years, said Alfredo Montufar-Helu, director of insights for Asia at The Conference Board research association.
"While these investments are only a small proportion of Taiwan's total outward investment, they are actually more diversified and not as reliant on China," Montufar-Helu said.
Data from the Taiwanese Ministry of Economic Affairs' Investment Commission shows that from 2000 to 2021, outward investment in mining and quarrying totalled US$2.49 billion and that US$256.34 million of that was invested in mainland China.