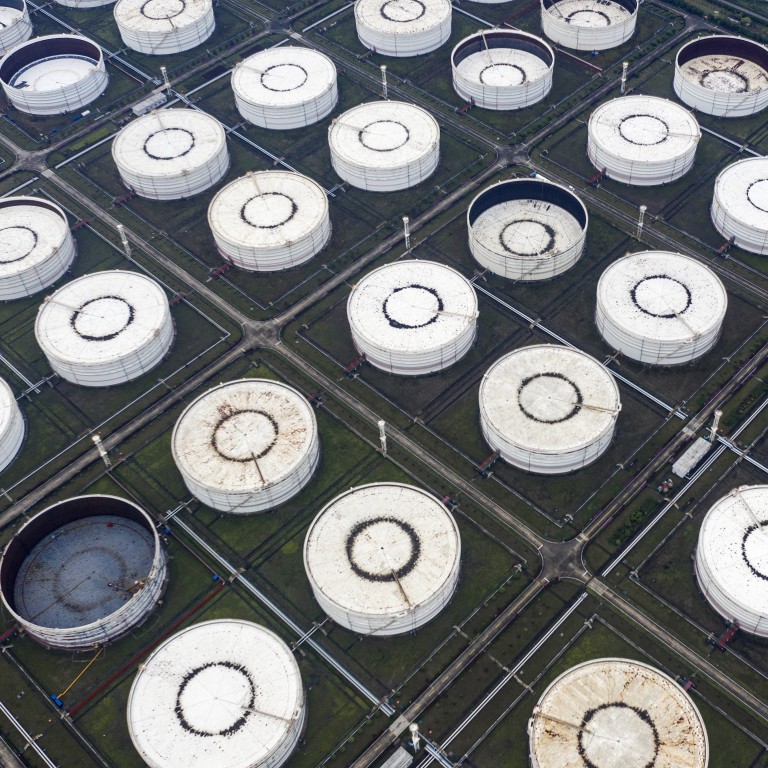 China's crude oil imports from Russia, Saudi Arabia rise, but zero-Covid chokes overall demand
China's demand for imported fuel has been subdued as the economy slows and Beijing clings to its zero-Covid policy
But imports of Russian oil have remained strong, climbing 27.8 per cent in August from the same period a year ago
China's imports of crude oil from its biggest suppliers, including Russia, climbed in August, despite subdued demand overall due to Beijing's hardline zero-Covid policy.
Chinese imports of Russian oil – via both sea cargo and pipelines – rose 16.75 per cent
from July
, reaching 8.34 million tonnes last month, a jump of 27.8 per cent from the same period a year ago, the latest breakdown of data from Chinese customs showed.
The value of Russian crude imports also increased by 55 per cent in August from a year earlier.
Oil imports from Saudi Arabia recovered last month to reach 8.48 million tonnes, a rise of 5 per cent from the same time last year.
The Middle Eastern country has long been China's biggest crude supplier, but its monthly flows were surpassed by Russia between May and July.
Independent refineries in China have been snapping up discounted Russian commodities, which are being shunned by Western buyers following its invasion of Ukraine.
Oil flows from Iraq – China's third largest supplier – also picked up in August, totalling 4.32 million tonnes, customs data showed.
"China is careful about making sure that it doesn't become too dependent on Russia, or that it doesn't undermine existing relationships with other sellers," said Michal Meidan, director of the China Energy Programme at the Oxford Institute for Energy Studies.
"I do think that China will be a bit cautious about increasing [buying from Russia]. I think there is a limited capacity, because of contractual issues, and because of sanctions and secondary sanction concerns," she said.
China's monthly imports of Russian coal – including lignite, or brown coal – also reached a record high for two months in a row, totalling 7.85 million tonnes in August.
The country has stepped up its
thermal power generation
in recent months because of a severe power shortage along the Yangtze River Basin caused by a lack of rainfall that has lowered water levels in hydropower reserves.
Overall, however, China's demand for imported fuel has been subdued this year, as the economy slows and Beijing clings to its zero-Covid policy that has locked down swathes of the country and suppressed interprovincial travel.
In August, China imported 40.35 million tonnes of crude oil, a 9.4 per cent decline year on year. Crude oil imports between January-August also declined by 4.7 per cent from a year earlier.
China's crude imports reached a record high of 542.39 million tonnes in 2020, after which volumes began to decrease and reversed the long-term trend of continuous growth.
This year's decline in crude imports is mainly due to a dwindling demand for refined oil production, which includes diesel, petrol and aviation kerosene, according to Jiang Fei, an analyst with Great Wall Securities.
China has also stepped up domestic crude oil production, which has caused demand for imports to decline, Jiang said in a report earlier this month.
From January to August, China's domestic crude output reached 136.94 million tonnes, increasing 3.2 per cent from a year earlier, according to the National Bureau of Statistics.