Taiwan
Get more with myNEWS
A personalised news feed of stories that matter to you
Learn more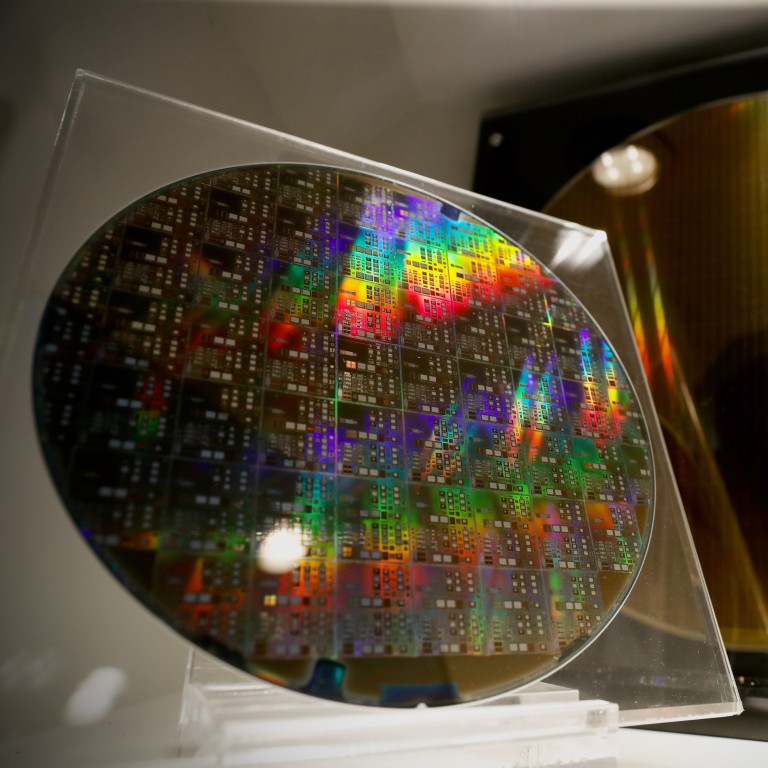 Taiwan delegation looks to build tech ties with Latvia, Lithuania amid China tensions
A six-person delegation from Taipei is exchanging ideas this week with education and technology officials from the two Baltic states
Analyst says Taiwan is trying to expand international influence in terms of technology by helping small or developing countries
A delegation from Taiwan - a global manufacturer of IT components - is visiting Latvia and Lithuania this week to discuss technology cooperation amid rising tensions with China.
Lin Minn-tsong, the deputy minister of the island's National Science and Technology Council, attended a conference in Latvia's capital Riga with officials from the two Baltic states, part of a five-day trip that ends Friday.
Taiwan has gained attention in Europe this year as it produces
60 per cent of the world's semiconductors
, which power electronic devices, from phones to cars. The components fell into short supply in the first two years of the pandemic.
Taiwan's tech prowess gives it an opening to improve relations abroad, experts say. Many European countries need the chips and other tech hardware that Taiwan produces.
Relations between Beijing and the Baltic nations have become tense in recent years. China
downgraded diplomatic ties
with Lithuania last year as tensions flared over the country's closer relations with Taiwan, which the Chinese government regards as a breakaway province that must be reunited with the mainland.
Latvia and Estonia have joined Lithuania in quitting the cooperation group between China and the central and east European countries known as the
17+1 platform
.
The six-person delegation from Taipei is exchanging ideas this week with education and technology officials from the two Baltic states about "tech policy" and "key points for future cooperation", the Council said in a statement. The delegates visited Latvia on Monday and Tuesday, with Lithuania on their agenda for the rest of the week.
Taiwan, Latvia and Lithuania have met periodically since 2000 and agreed to more than 60 joint projects, Taiwanese officials said earlier in the year.
Lithuanian start-up NanoAvionics, for example, signed a memorandum of understanding with the Taiwan National Space Organization in October last year to provide expertise in manufacturing small satellites.
Thin-disk laser technology co-developed by Lithuania and Taiwan's National Sun Yat-sen University recently received certification, the Council said in its statement this week. Lithuanian industry's use of the technology, seen as an advantage for certain types of manufacturing, is "top in the world", the statement said.
Jovita Neliupsiene, vice-minister of the Lithuanian Ministry of the Economy and Innovation, anticipates expanding cooperation with Taiwan on semiconductors, government-funded media in Taiwan said earlier this year.
Taiwan is "trying to expand its international influence in terms of technology" by helping small or developing countries build "foundations", said Chen Yi-fan, assistant professor of diplomacy and international relations at Tamkang University near Taipei.
In early October, Chen noted, entrepreneurs and officials from Taiwan spoke with counterparts from Brazil about stimulating the South American country's nascent chip sector.
Taiwan can offer more than chips, said Liang Kuo-yuan, the retired founder of the Yuanta-Polaris Research Institute, a Taipei-based think tank. The island's whole information communications technology supply chain is "complete", he said.
Taiwan should aim its tech diplomacy foremost at bigger countries such as Japan and the United States, Liang said, but "the more connections the better".
Mainland Chinese officials will see Taiwan's pursuit of technology ties overseas as a relatively low-level type of exchange and temper any reaction to this week's visit to the Baltic states, analysts said.
But they still expect Beijing to react. "China will not be quiet," Chen said.