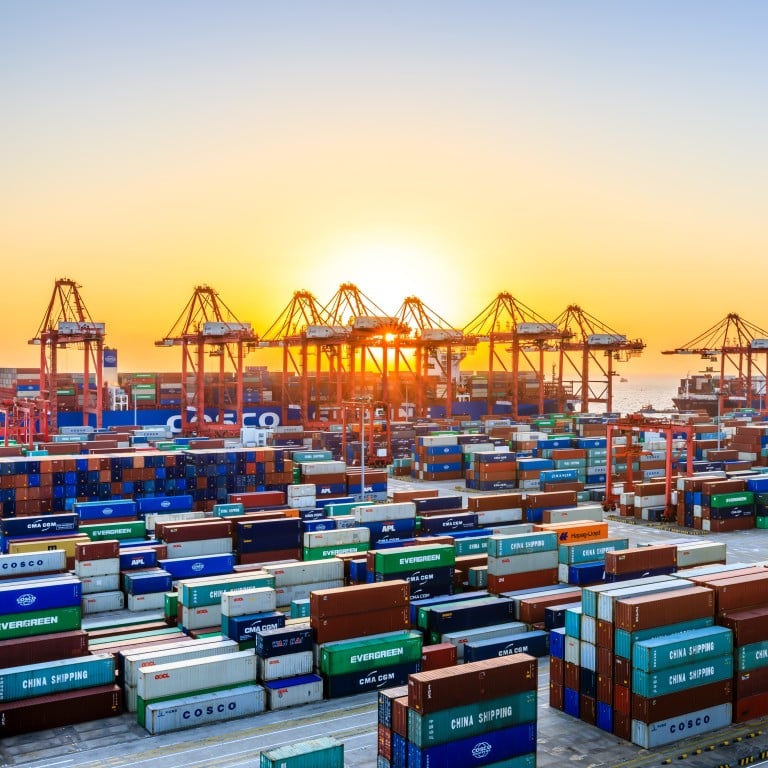 China renews commitment to 'deepening reform' in bid to join CPTPP Asia-Pacific trade pact
China is talking with members of the Comprehensive and Progressive Agreement for Trans-Pacific Partnership (CPTPP)
China stands ready to implement reform measures and law revisions, the commerce ministry in Beijing say, amid renewed investor uncertainty
China on Thursday pledged to continue reforms as part of its effort to join a major Asia-Pacific trade pact, amid growing concerns about a more inward-looking Chinese economy after the 20th party congress.
Beijing is still "reaching out to, communicating and talking with" members of the Comprehensive and Progressive Agreement for Trans-Pacific Partnership (CPTPP) in accordance with the trade deal's accession procedure, the country's Ministry of Commerce said.
"China has conducted a full, comprehensive and in-depth study and evaluation of the rules in the agreement text, and sorted out reform measures and law and regulation revisions that may need to be taken for joining the CPTPP," said spokeswoman Shu Jueting.
"We are willing to strive to fully meet the CPTPP rules and standards through continuous deepening reform."
This is not the first pledge of reform from China, which submitted a
formal application
to become the 12th member of the Pacific-rim trade pact in September last year.
But the timing, amid
renewed investor uncertainty
following the 20th party congress, sends a clear message the country is as keen as ever to join, despite a widening rift between Beijing and the West.
Though China's application is more than a year old, formal negotiations have not yet started, whereas it only took four months for members to launch the working group on Britain's application.
Taiwan submitted its bid to join the trade bloc six days after China, which is viewed as another complication for Beijing.
Singapore's Prime Minister Lee Hsien Loong said earlier this month that there was no consensus among members yet over Beijing's entry. The Southeast Asian city state is the annual chair of the CPTPP commission this year.
In his work report last week to the 20th party congress, President Xi Jinping placed greater emphasis on economic security and self-reliance, with "dual circulation", which focuses on the domestic market to power future growth, added to the party's constitution.
While there are few signals that Beijing will lift its economically-damaging zero-Covid policy, it appears to be ramping up engagement with the outside world.
Beijing has confirmed the visit of Vietnam's Communist Party chief
Nguyen Phu Trong
, Pakistan's Prime Minister Shehbaz Sharif and Tanzania's President Samia Suluhu Hassan next week.
German Chancellor Olaf Scholz also announced his plan to visit China in November, while Xi is expected to join the Group of 20 summit in Indonesia next month.
Foreign direct investment (FDI) from Germany to China rose by 114.3 per cent from a year ago in yuan terms during the first nine months of 2022, the commerce ministry said on Thursday.
Overall FDI into China grew by 18.9 per cent to US$155.3 billion in the January-September period, down from the 20.2 per cent rise in the first eight months of the year.