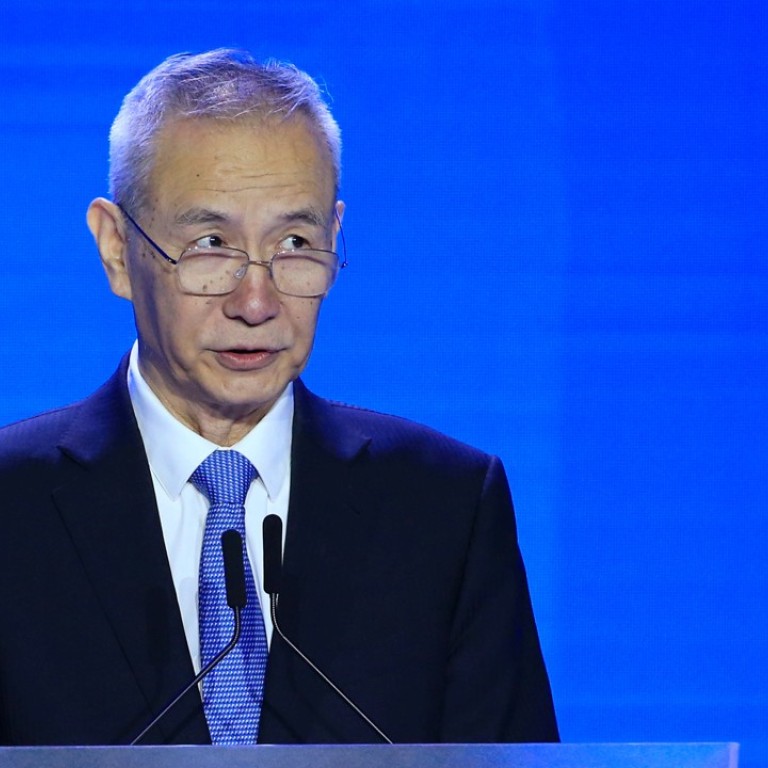 Exclusive

|
Beijing likely to cancel trade war talks after Donald Trump ups the ante with tariffs on US$200 billion of goods
Plans to send vice-premier Liu He to Washington for negotiations are being reviewed after the US President escalated the dispute
China is likely to cancel its tentative plans to send President Xi Jinping's top economic adviser to Washington after his US counterpart Donald Trump announced new tariffs on US$200 billion worth of Chinese products, a government source in Beijing said on Tuesday.
According to the source, who declined to be identified as the plans have not been made public, China is reviewing its earlier plans to send a delegation, headed by Vice-Premier Liu He, to Washington next week.
One precondition for the talks was that the Americans would show sufficient goodwill but the US president's decision on Monday to escalate the trade war by slapping 10 per cent tariffs on almost half of all Chinese exports might have scuppered the talks, the source added, although a final decision has yet to be made.
A US business representative in China said Trump's latest threat would be seen in China as "holding a gun to its head".
"If the vice-premier does go to the US, we can reasonably suspect he has a reasonable offer, but at this point, I would think the likelihood is low," the representative said.
Liu was set to convene a meeting in Beijing on Tuesday morning to discuss the government's response to Trump's decision, according to Bloomberg News, which cited an unidentified source.
China's Ministry of Foreign Affairs and Ministry of Commerce confirmed last week that China had received an invitation from US Treasury Secretary Steven Mnuchin and "welcomed" the gesture from the US side.
Beijing has always insisted that it would retaliate if Trump moved ahead with any fresh tariffs.
Last month when the US published a provisional list of Chinese products worth about US$200 billion that it would target with the latest tariffs, China responded with a list of US$60 billion of American products that would be targeted for retaliatory tariffs of between 5 and 25 per cent.
Trump's decision to impose fresh 10 per cent tariffs, starting from next Monday, before increasing them to 25 per cent on January 1, marked a significant escalation of the trade war between the world's two largest economies.
The two sides have already imposed two previous rounds of 25 per cent tariffs on shipments worth US$50 billion a year.
Trump has further threatened that if China retaliates to the latest measures, then the US will "immediately pursue phase three". This would mean imposing further tariffs on another US$267 billion worth of Chinese products – effectively covering almost all Chinese exports to the US.
This article appeared in the South China Morning Post print edition as: Beijing LIKELY to cancel envoy's U.S. trip