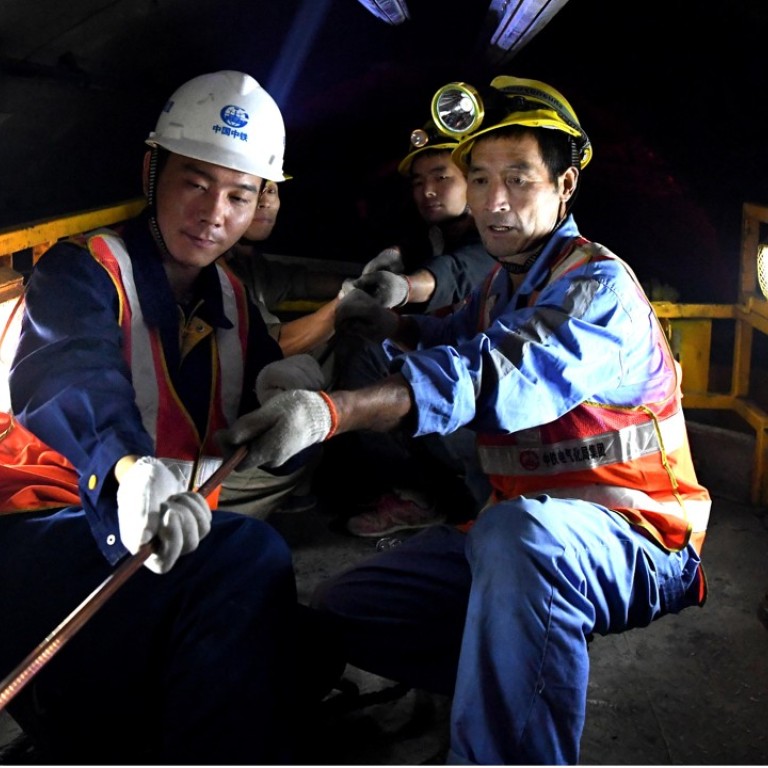 China cautious about new subway projects in latest investment push
Beijing is trying to avoid the excesses of the past when approving new public transport construction as it seeks to boost economic growth
Beijing has resumed approving new subway projects as part of its investment push to stimulate economic growth amid the trade war with the United States. But this time, it wants to be more strict and discerning to avoid the excesses of the past.
This more cautious approach to authorising new subway construction underscores a major difference between the current government effort to boost growth and previous efforts: the "anything goes" approach of the past has been abandoned, so that the stimulus will be more selective and limited in scope. The same approach can be seen in recent efforts to increase market liquidity to promote additional bank lending – the government's campaign to clean up excess debt has not been set aside but rather serves as a limitation on the amount of monetary stimulus the government is willing to provide.
The end result is smaller stimulus, delivered in a more controlled fashion. It remains to be seen whether the government will be able to accomplish its goal of stabilising growth using this approach.
The renewed subway construction approval system came a year after the central government suspended new projects because of mounting local government debts and spiralling construction costs. But Beijing is determined to avoid the past mistake of funding projects that provide little, if any, economic benefit to the city involved. In a July guideline, it set a higher bar for city applicants to build urban public transport systems. Two of the major changes triple the annual tax revenue and GDP required for approval to 30 billion yuan (US$4.4 billion) and 300 billion yuan (US$43.7 billion), respectively.
By that standard, four out of 43 mainland cities that have already received the nod for subway projects would not qualify now. Under the new approval regime, Suzhou, a city in the east known for silk and Chinese gardens, is the only city to get the green light for a new phase of subway construction so far.
While urban transport construction accounts for less than a third of infrastructure spending in China, subways have been an engine for China's urbanisation, which itself has helped power its economic miracle. City governments love metro stations because, in addition to opening up new commuting suburbs, they boost local demand, land values and property prices. The almost immediate effect that breaking ground on a new line has on local economic growth is also very attractive to career politicians, who are promoted chiefly according to such criteria.
The restart of subway planning came against a slowdown in the economy and the ongoing trade war with the US that is expected to hurt exports – though maybe not as fast as expected. Still, overall investment has slowed sharply this year. From January to August, fixed-asset investment slowed to 5.3 per cent year-on-year while rail investment fell by more than 10 per cent, according to the latest figures from the National Bureau of Statistics.
Ideally, subway projects can support the steel and cement industry to help ease their overcapacity issues and create many construction jobs for a few years while projects are under way. But as with all capital-intensive projects, financing is the key. The debt pile from the previous mania of building subways and light rail systems a decade ago is still haunting Beijing. Propelled by the unprecedented subway boom in the wake of the 2008 global financial crisis, 33 Chinese cities now have more than 150 subway lines with over 4,500km of track.
"A lot of cities built too quickly and haphazardly, creating problems with their finances," said Zhang Mi, a professor at Beijing Jiaotong University who has been part of subway planning in cities such as Suzhou, Nanjing, Chongqing and Kunming.
Debt fear, high costs
For now, however, Beijing is largely working with its old economic playbook, which relies heavily on local government borrowing to fund local infrastructure projects.
Under the new guideline, borrowing conditions have been tightened, too. The proportion of the cost of new projects that can be funded with bank loans has been reduced to 60 per cent.
A year ago, Baotou, a mining city rich in rare earth minerals, became the 43rd city in China to get the go-ahead for a subway system, with six planned lines covering 183km of track and requiring total investment of 30 billion yuan. But the project was put on hold after only three months because Beijing found the local government had provided guarantees to repay the loans owed by the construction firms, which would in turn cause a large increase in the local government's debt. Soon after, Beijing also ordered Inner Mongolia's capital Hohhot to cease construction on two new lines it had been given permission to build.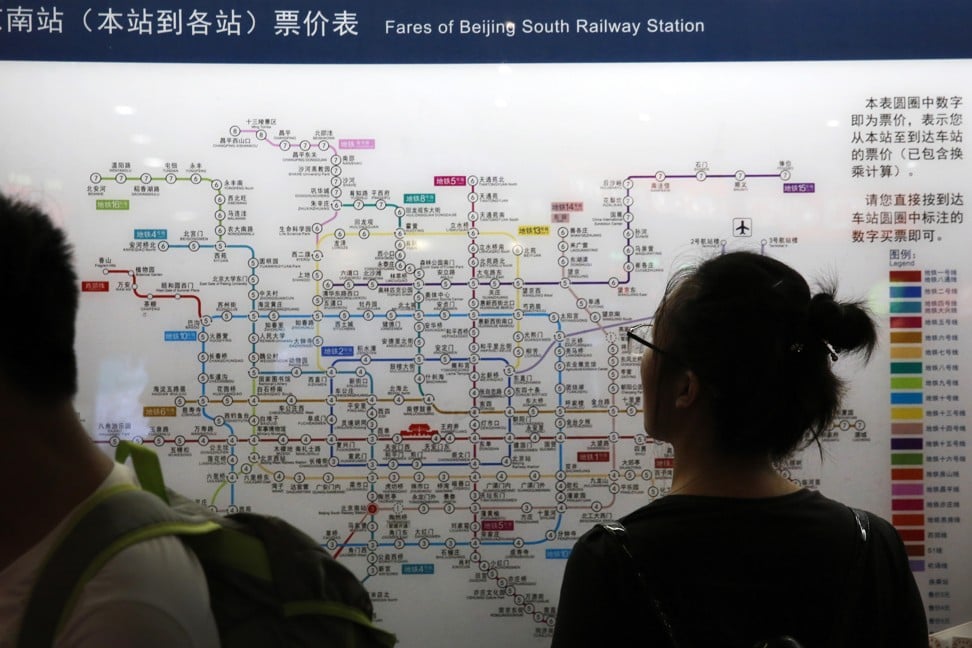 But even in China, building and running subways is now hugely expensive. Improved standards and higher costs for labour and land acquisition have pushed up construction outlays.
In 2015, for example, the National Development and Reform Commission, the powerful planning ministry, said the cost of laying a kilometre of track had risen from 500 million yuan in Beijing in the 1990s, to 1.2 billion yuan for what was then the capital's newest subway addition, Line 16. It said 700 million yuan per kilometre was the norm elsewhere.
With single journey tickets typically priced at just a few yuan, many if not all of China's subways do not cover their running costs.
"Urban transport is a public service, so it has to be affordable to everyone," Zhang said.
Zhang sets a passenger volume of 20,000 to 30,000 on average per kilometre of track per day as a threshold for financial viability.
Yet even Beijing's super busy subway does not reach that level and last year operated at a loss. In 2017 it supplied an astonishing 10 million unique passenger journeys each day. But with 600km of track, passenger volume averaged around 17,000 per km/day.
Guangzhou's claim that its subway system made a profit every year in the decade up to 2017 is widely questioned. Last month, for example, China Newsweek reported the provincial capital's subway company was unable to pay back any of the principal and interest on its loans without subsidies.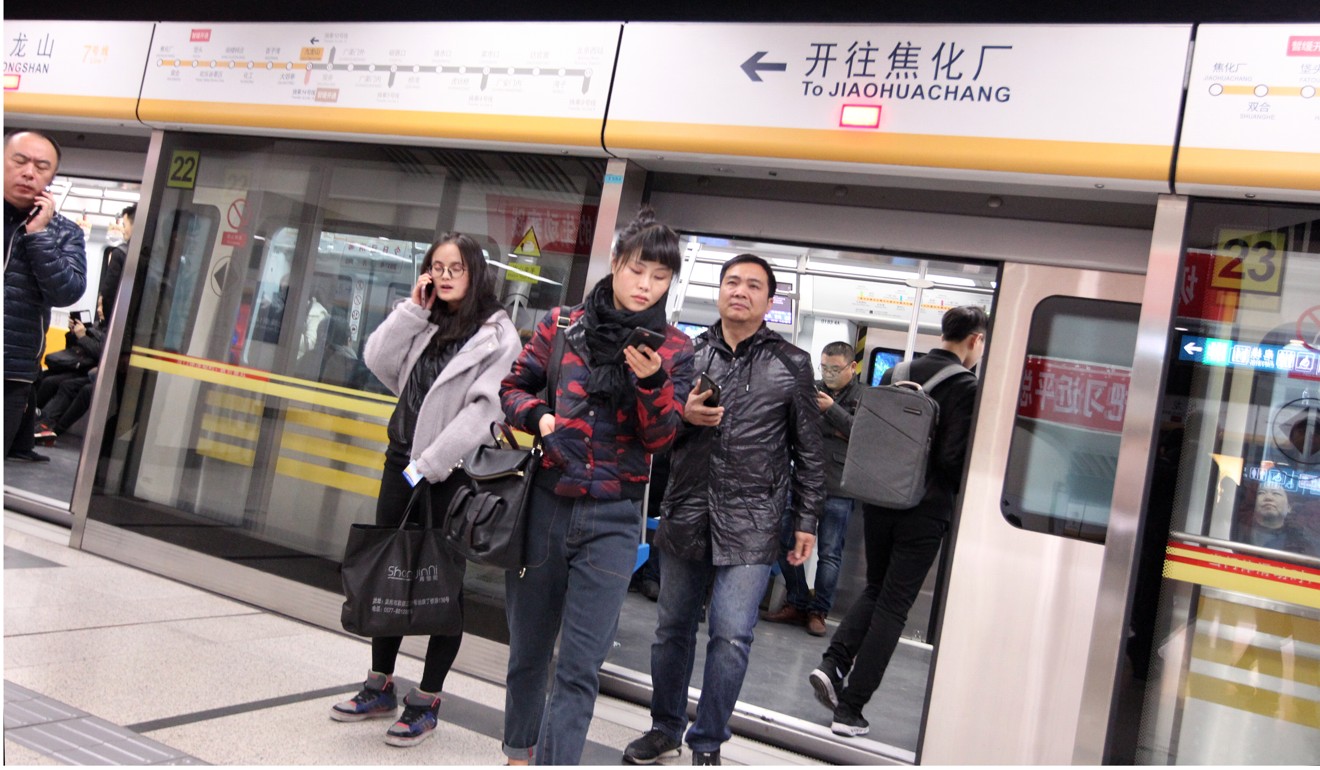 Whatever the outcome of the new approval process, it is clear that China's mania for subway building is over and future expansion will proceed at a more measured pace.
"In reality China has quite good infrastructure for a country of its development level. That doesn't mean it won't need more. But if it continues to build at past rates, a lot of investment will end up as bad debt because it won't generate adequate economic returns," analyst Julian Evans-Pritchard from Capital Economics said.
"Now it's a question of finding the right balance between continuing to meet needs while acknowledging that it doesn't need to build as rapidly as in the past."