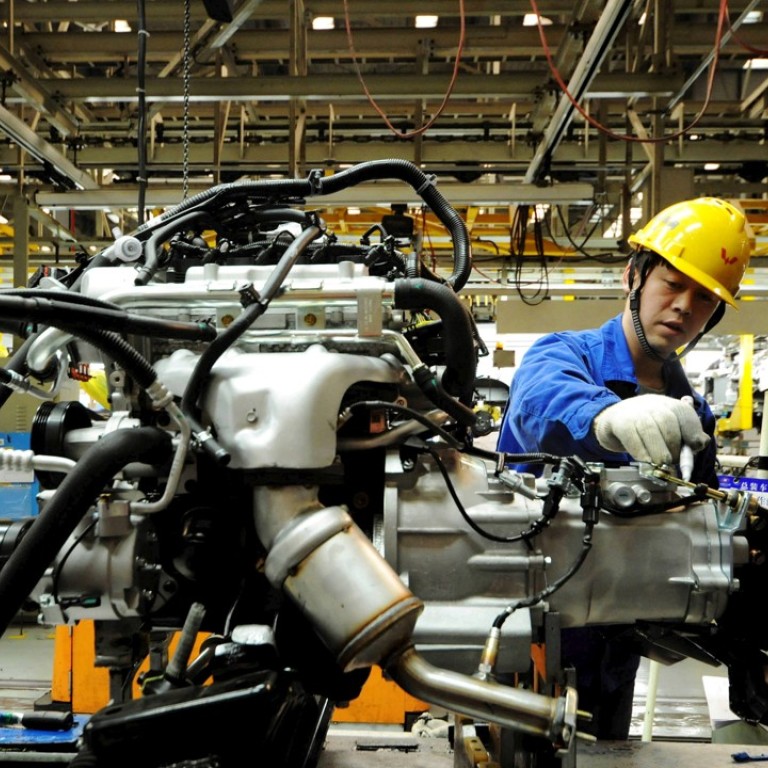 China's September FDI figure rises as foreign investor shrug aside concerns of trade war
FDI in China accelerated in September despite the trade war, though analysts warn investment could slow in the medium-term if the trade conflict persists
Foreign direct investments rose by 8 per cent in China in September, as investors shrugged aside concerns of the country's ongoing trade war with the US and put more money into local businesses and projects.
Investments rose to 636.7 billion yuan (US$97.8 billion) in the first three quarters of this year, 2.9 per cent more than the same period in 2017, the Ministry of Commerce said. September's net inflow was 76.27 billion yuan, compared with a 1.9 per cent increase in July, and a 14.9 per cent surge in July.
UK investors led the way with inbound capital flows, with FDI soaring by 169.8 per cent in the first nine months, followed by South Korea in second place with a 41.5 per cent increment, and American investment at 6.7 per cent, the data showed.
The data shows how foreign investors who bet on long-term growth are casting their sights beyond the current US-China trade war for growth opportunities in the world's second-largest economy. Uncertainties in business and market environments may compel some investors to cut back on their spending, although that is unlikely to show up in this year's FDI data, said DBS strategist Nathan Chow.
"It's going to be a medium to long term issue," said Chow. "Foreign companies are looking at options[on whether to continue to invest in China or elsewhere."
To prevent foreign investors from fleeing China, the government has unveiled a number of incentives to keep them here, relaxing its 50 per cent non-Chinese ownership cap on carmakers to allow Tesla to build a wholly owned factory in Shanghai. Germany's BASF was also allowed to build the first wholly foreign-owned chemicals complex in southern China's Guangdong province, while BMW was given the go-ahead to buy out its local partner to turn its assembly venture in northeastern China into a BMW-controlled unit.
"Governments at all levels [in China] will take active measures to help enterprises and employees to cope with possible difficulties" emanating from the trade war, said the Chinese commerce ministry's spokesman Gao Feng, adding that uncompetitive exporters are likely to feel the brunt of the conflict. "At present, most enterprises are still confident in meeting the challenges."
China and US have slapped tit-for-tat tariffs on hundreds of billions of dollars worth of each other's goods over the past few months after Washington accused Beijing of unfair trade practices.
The US initially imposed a 25 per cent tariff on US$50 billion worth of Chinese imports, and in September added a 10 per cent tariff on an additional US$200 billion of Chinese products, with the tariff rate set to rise to 25 per cent on January 1, if China does not make trade concessions.
US President Donald Trump has also threatened to extend punitive tariffs to virtually all Chinese imports.
China retaliated with a 25 per cent tariff on US$50 billion of US imports and variable tariffs of 5 per cent to 10 per cent on a further US$60 billion of US imports.