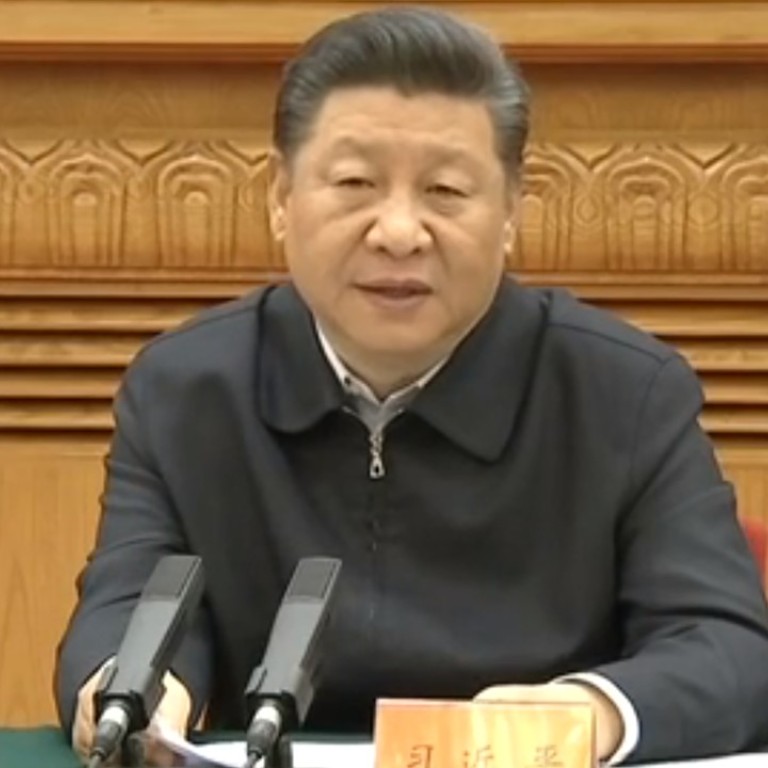 Xi Jinping tries to give private business a 'confidence boost' as economic slowdown bites
The president tells gathering of entrepreneurs that their businesses will be supported with 'substantial' tax cuts and bailout funds
He promises equal treatment of private and public sectors, saying personal and property rights will be protected
President Xi Jinping has told entrepreneurs that their businesses will be protected and Beijing will try to find new ways – such as tax cuts and bailout funds – to help them, his latest bid to shore up confidence in the private sector.
Xi, the most powerful Chinese leader in decades, has been trying to reassure China's capitalists at a time when many business owners are worried about its economic future and as the state becomes increasingly intrusive. In an open letter two weeks ago, he told private entrepreneurs he would continue to value and protect them.
On Thursday, Xi convened an unprecedented "symposium" to hear the views of dozens of representatives from the private sector – including Robin Li of Baidu and Pony Ma of Tencent. They were joined by economic policymakers, ministers and bankers as well as the vice-premiers, Han Zheng and Liu He.
Afterwards, Xi shook hands with the business delegates, one telling the president that his speech had made him feel more confident. Xi replied, "I'm here today to boost your confidence," according to state television.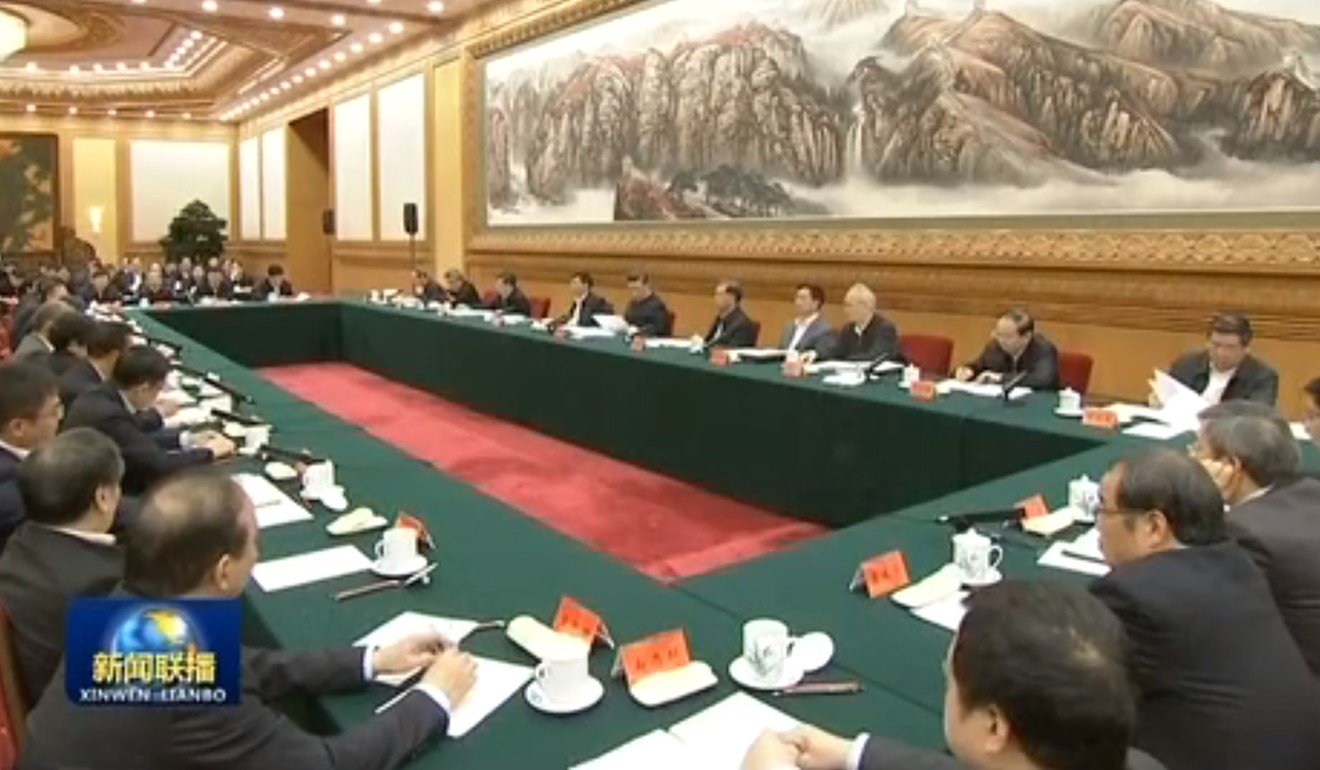 During the speech, Xi spoke about the ruling Communist Party's policy of encouraging private sector development since 1980 – after it purged many business owners and confiscated their assets in the 1960s and '70s – and issued reassurances such as the private economy would only get "stronger" and could not be "weakened".
"In recent days, some people have made remarks negating and doubting the private economy. For example, some argued that the private economy has completed its mission and will fade out … some wrongly argued that setting up party cells and labour unions in private businesses is intended to control private enterprises … all these statements are completely wrong and do not conform to the party's policies," Xi said in the speech, which was carried by Xinhua.
He said the private economy had contributed much to China's economic miracle and that Beijing's policy of "encouraging, supporting and guiding" the private economy "has not changed".
The president told the gathering that this support would involve "substantial" tax cuts for the private sector – entrepreneurs have long complained that Beijing's tax regime is not business-friendly.
He also said banks would be encouraged to lend more to private borrowers and ordered local governments to "rescue" troubled private sector firms, saying they could "conduct necessary financial rescues of private businesses with good business prospects".
Provincial and municipal authorities, meanwhile, had been told to "raise funds" to bail out private businesses if needed, Xi said. While China is known for bailing out troubled state-owned enterprises using taxpayer money, it has rarely rescued private companies.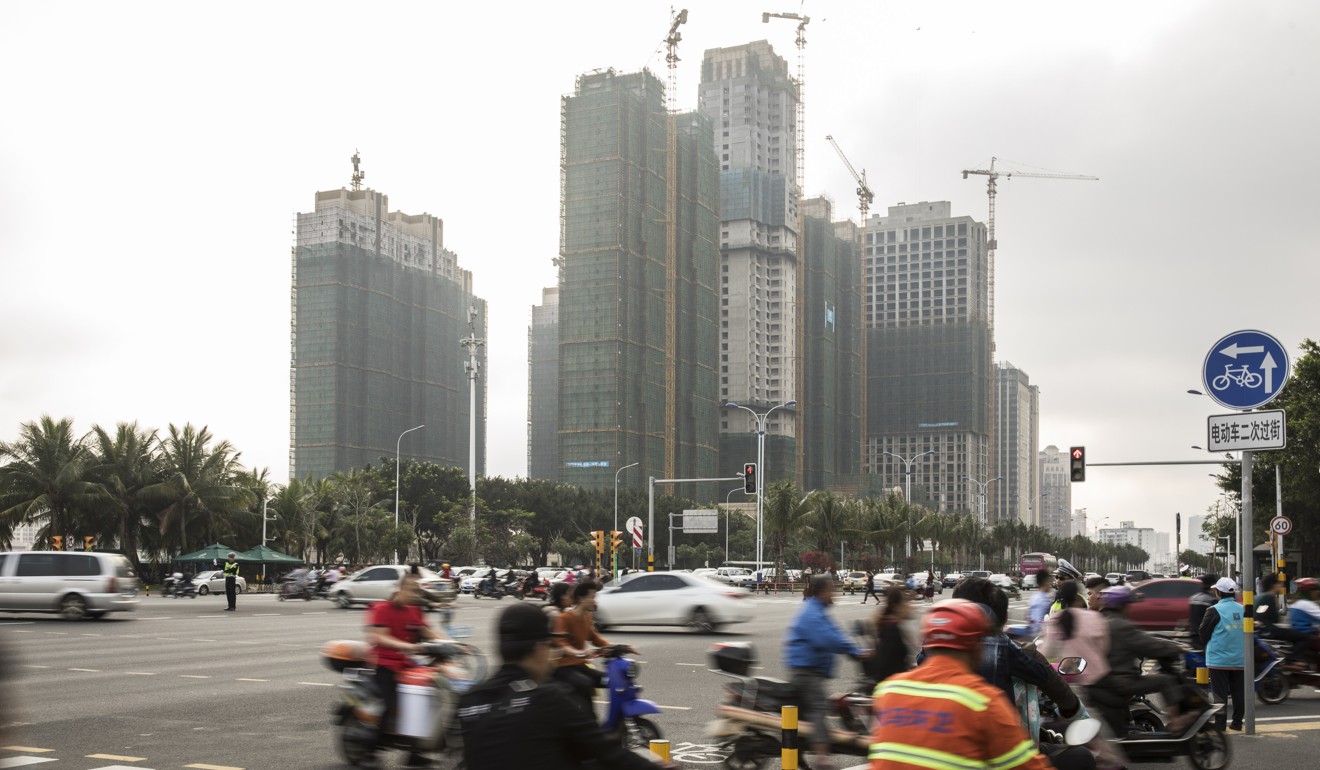 In addition, Xi promised market access and equal treatment for the private sector, especially when it came to government campaigns to reduce capacity and pollution, responding to a common complaint that the government favours state firms over private ones in implementing regulations.
Xi also said he had told local governments to spend more time with private business owners to "frequently listen to their complaints and demands".
And he again tried to reassure the private sector that Beijing would protect the personal and property rights of entrepreneurs, saying anti-corruption investigations sometimes "need assistance from private business owners" but their legitimate rights should be protected. The authorities should choose to forgive private businesses for "certain irregularities" from the past, he said.
Xi's long list of promises to the private sector reflects Beijing's push to stabilise the economy at a time when China is facing an increasingly hostile outside world.
A Politburo meeting on Wednesday concluded that China's external environment was going through "profound" changes.
The private economy contributes 60 per cent of China's gross domestic product and 80 per cent of its jobs. But the private sector is bearing the brunt of the country's economic slowdown, and many entrepreneurs are feeling increasingly insecure in the face of a powerful state.
Private firms have had an uneasy relationship with the party, stemming from its long history of hostility towards capitalism.
Many private business owners suffered and perished under Mao Zedong. The reform and opening-up process started by former paramount leader Deng Xiaoping in 1978 allowed the private sector to thrive on the periphery of the state-run economy, and as president, Jiang Zemin later let capitalists join the party.
Since Xi took power in 2012, he has pledged to let the market play a decisive role in economic activities, while at the same time boosting the role of the state and party.
George Magnus, a research associate at the University of Oxford China Centre, said while Beijing talked about equal treatment of the private and public sectors, "in practise it's hard to escape the conclusion that the privileges enjoyed by state agencies and firms, the new attention to the primacy of state enterprises, and the insertion of party influence over operational management decisions in all main enterprises have altered the playing field".
Additional reporting by Orange Wang
This article appeared in the South China Morning Post print edition as: Xi tells business leaders they have his support