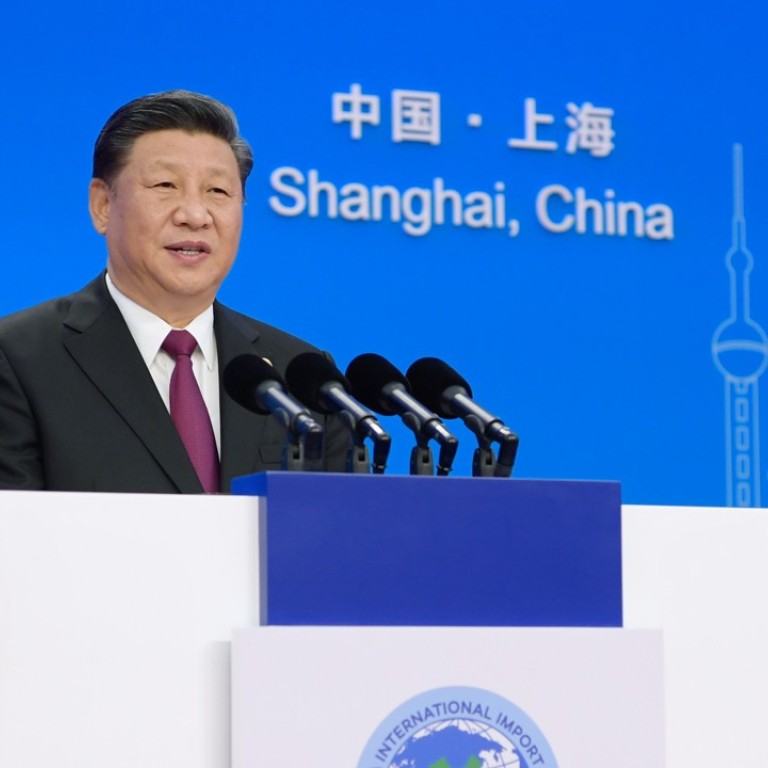 Xi Jinping's market opening pledges fail to impress European firms who have 'heard it all before'
The European Chamber of Commerce expresses disappointment that president's speech at the China International Import Expo offered few new ideas and no timelines for enacting past promises
Group warns that EU businesses are starting to doubt Chinese promises
The promises made by Chinese President Xi Jinping on Monday to open China's economy to the outside world have failed to convince a long-time critic that the nation is ready to engage in global trade on an equal footing.
The European Chamber of Commerce, which represents European Union firms doing business in China, expressed disappointment that Xi did not go further, arguing that little of what the Chinese president promised in his much ballyhooed speech to open the inaugural Import Expo in Shanghai on Monday was new.
"Much of the content in the speech delivered by President Xi Jinping at the opening of the Import Expo echoed what was previously announced at Boao [the economic forum in Hainan] in April 2018," according to a statement published by European Chamber of Commerce on its WeChat account on Monday night.
The Chamber also warned that lack of details about fulfilling previous promises was rapidly eroding European confidence in Chinese market opening.
"This constant repetition, without sufficient concrete measures or timelines being introduced, has left the European business community increasingly desensitised to these kinds of promises," it said.
In his address to the China Import Expo, an event created by Beijing to signal its intentions to increase its business with the rest of the world, Xi said China's promise to buy more products and services from abroad is "not a temporary arrangement but a long-term commitment" and that the fair would become an annual event.
China's total purchases of foreign goods would amount to US$30 trillion over the next 15 years, while its purchase of services would reach US$10 trillion in the same period, he continued.
He also promised that China would open up its lucrative domestic health care, education, financial services, telecoms and mining sectors to foreign investors.
And he said the government would speed up the creation of a free-trade zone on the island of Hainan, while Shanghai would have greater autonomy for "free trade" trials.
But such promises are nothing new and the commitments made at the Shanghai import expo do not go as far as is necessary, the European chamber said.
The business lobby group admitted there had been progress in removing caps on foreign investment in education and medical services and acknowledged Xi's support for an acceleration to the negotiations for the EU-China Comprehensive Agreement on Investment, which demands China give EU businesses access to its market in a way that mirrors the EU's openness to Chinese investment.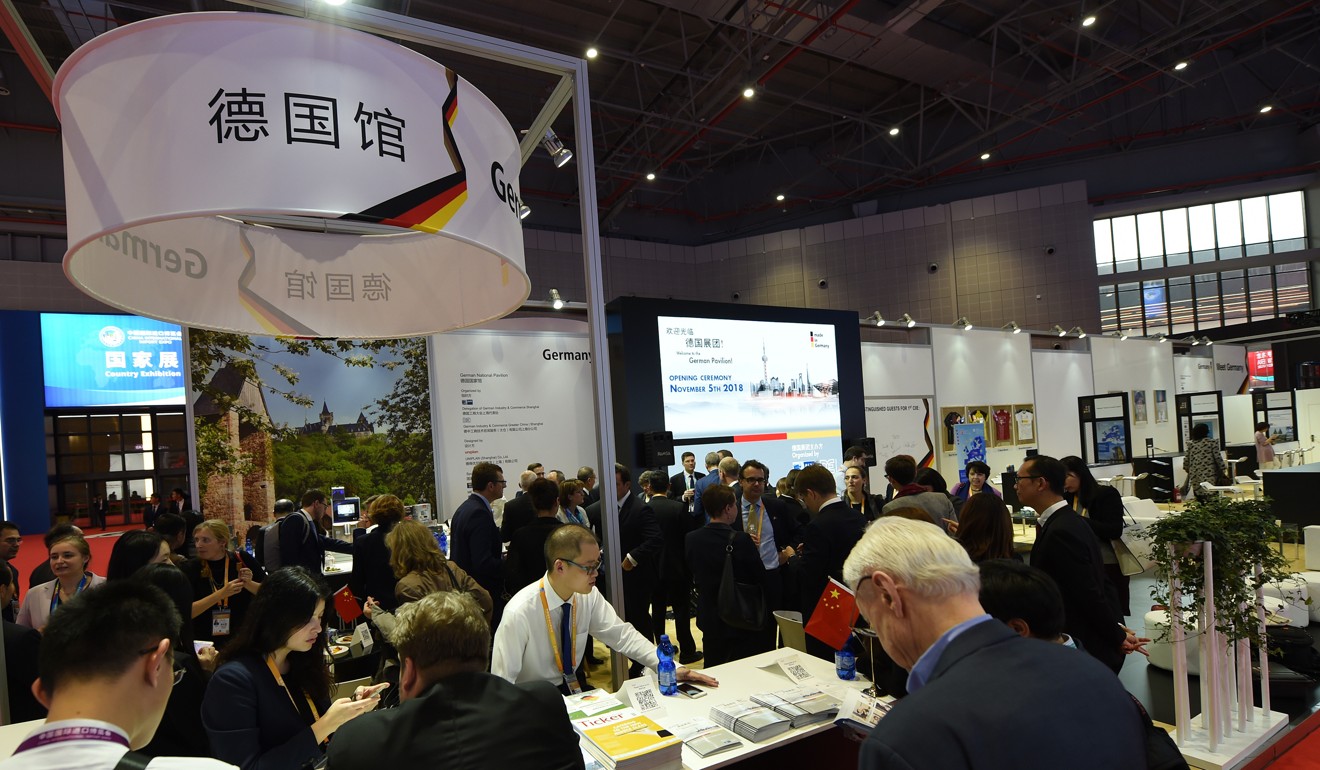 However, Xi's speech fell short of meeting expectations that China would treat all businesses equally by law, the Chamber said.
Based on past experiences, asking foreign businesses to operate in free-trade zones that are "ring-fenced" from the rest of the country, separating producers from their target consumer audience, is not a good example of China opening up its markets, its statement continued.
The business group has previously said that restricted market access and forced technology transfer were the biggest concerns for EU companies operating in China.
Similar complaints have been made by the US as a justification for tariffs on Chinese imports.
The US and China have slapped tit-for-tat penalties on each other's goods, with the conflict evolving into what many deem a full-blown trade war with no clear resolution on the horizon.
While companies in Europe and East Asia have found themselves increasingly caught in the middle between Washington and Beijing, there is rising wariness among China's biggest trading partners over its commitment to truly create a level playing field for foreign firms doing business there.
"This [trade war] is something that echoes quite a lot in London, Berlin, Paris and elsewhere. There's a [global] change of attitude really," said George Magnus, a research associate at the University of Oxford China Centre and author of Red Flags: Why Xi's China is in Jeopardy. 
"It's time to take more seriously the role of China, not just as a feisty competitor, but as an adversary in things that are existential, like technology and the military. This is not an ordinary trade row that we've seen hundreds of in the last decade."
While Xi might have pledged to speed up reform of the world's second largest economy, his mindset is very different to that of Deng Xiaoping, the former Chinese leader who promoted major economic reforms, in particular allowing the formation of private businesses which now account for most economic growth and employment.
But even with more pressure from the US and the EU, Beijing is unlikely to open up its economy much more, according to Magnus.
"There is some possibility that there will be some compromise [from China] to stabilise the trade conflict, which will involve a bit of opening up," said Magnus.
"I don't really see reform and opening up as being accelerated or embraced by Beijing voluntarily in the way it was under Deng Xiaoping and his successors. I don't think this is in the DNA of Xi Jinping's China."
Xi has prioritised the role of state-owned firms in delivering his long-term goals for the country in sectors such as hi-tech manufacturing, even though this is another core grievance of the US.
He also wants the Communist Party to influence enterprise and commerce at both private Chinese firms and foreign companies.
"It's been a recent phenomenon, its political interference, you can also call it involvement," Magnus said.
This article appeared in the South China Morning Post print edition as: EUROPEAN COMPANIES NOT IMPRESSED BY XI'S PLEDGES TO OPEN UP MARKETS