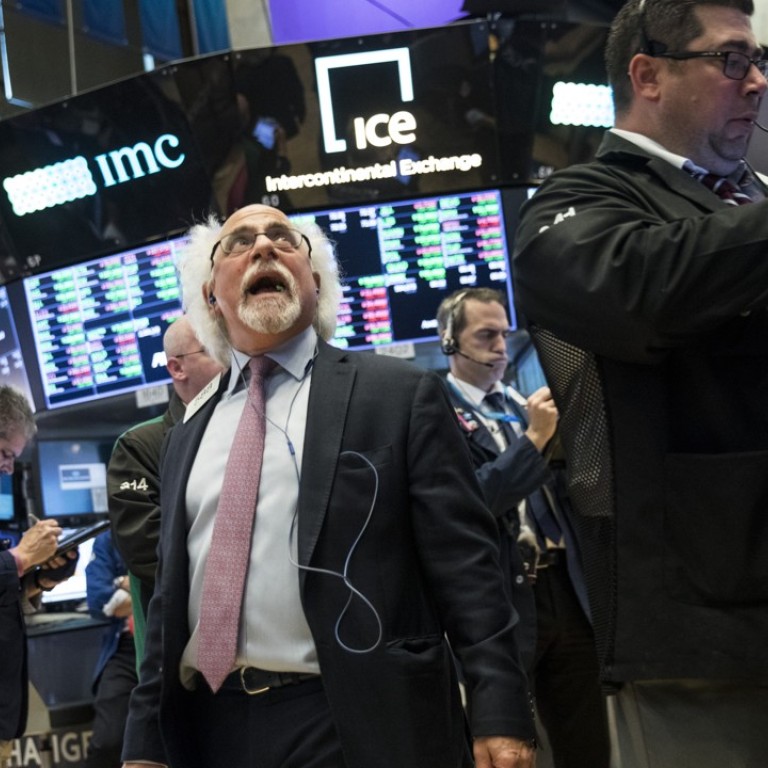 US-China trade war raises risk of financial market 'flash crash', say analysts
Effects of trade war and rising costs of doing business are creating risks in the markets amid growing economic headwinds
Analysts don't expect any resolution from the upcoming Xi-Trump meeting this month
The effects from the US-China trade war and mounting costs of doing business for companies are fuelling investor fears of the likelihood of a "flash crash" in financial markets, analysts have warned.
The deteriorating climate, they said, would force cash-strapped firms to offload assets quickly and reduce debt to buffer profit declines next year that could be brought about by the trade war.
But these risks would be magnified by the rise of artificial intelligence-driven electronic trading as automation speeds up financial transactions, allowing them to be conducted across multiple markets at the same time. Any macroeconomic data shock that forces abrupt forecast downgrades for economic growth and corporate earnings could lead to rapid, violent market moves or "flash crashes," analysts said.
Already, a sell-off in US high-yield corporate bonds last month has signalled that headwinds are growing as the US enters into the end of the economic cycle after 10 straight years of expansion. Other warning signs include declines in corporate share buy-backs and dividend payouts that may trigger market turbulence.
Companies are increasingly pressured by rising borrowing costs: the Federal Reserve is expected to raise interest rates again at its next meeting on December 18-19, with two to four more hikes in 2019.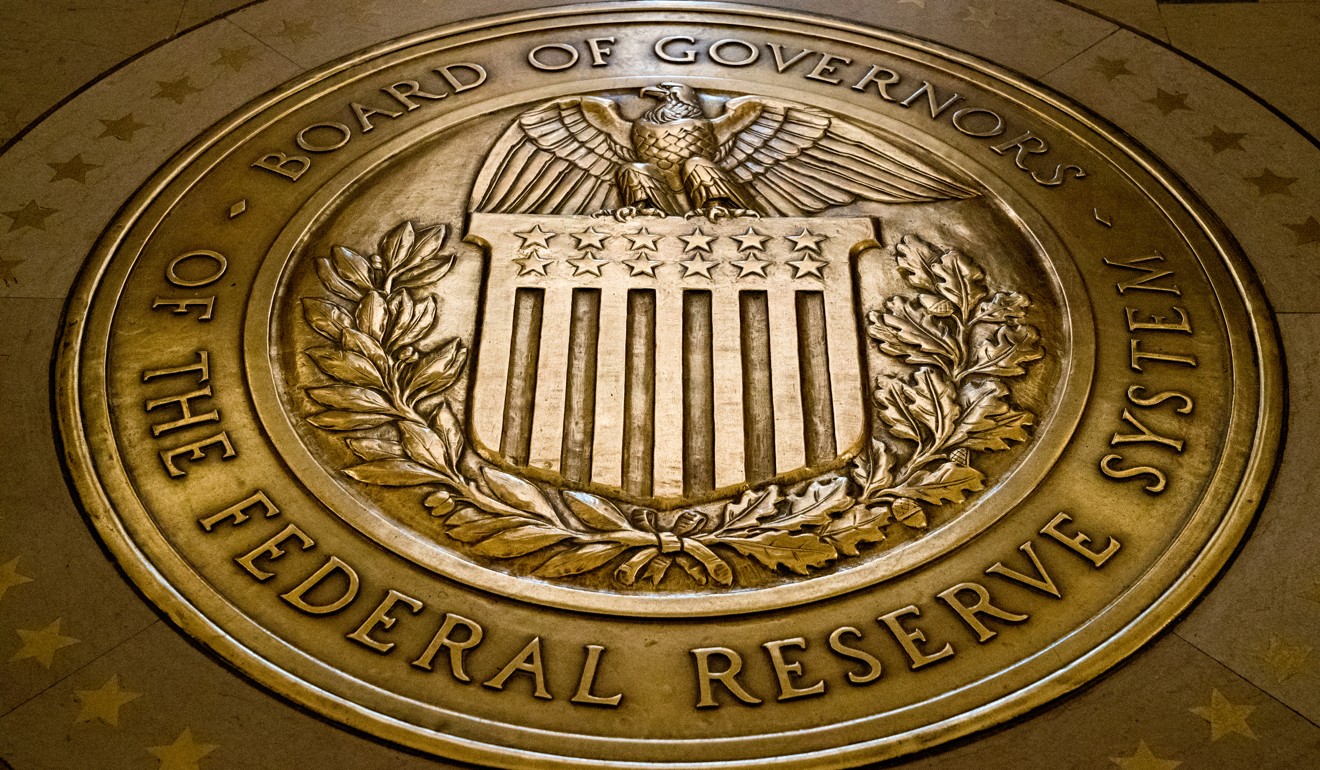 "Being toward the end of the economic cycle, we don't know when the next recession will be but it is much likely going to be sooner rather than later," said Leon Goldfeld, managing director of multi-asset solutions at JPMorgan Asset Management. "We think equity market valuations are expensive on a long-term basis and they do need to normalise. Those headwinds are actually growing as we get closer to the end of the economic cycle."
Fraser Lundie, co-head of credit and senior credit portfolio manager at Hermes Investment Management said investors needed to be selective in the current environment, where sentiments were fragile.
He is avoiding companies related to retail, rural telecoms, hospitals and auto parts because of growing uncertainty over their business models in the next five to 10 years.
"The trade war seems to be the most prevalent answer as the reason corporates cite, as to why they are less optimistic compared with three months ago," said Lundie.
"There are pockets in the market that need closer scrutiny. In terms of credit quality, the US is in a worse position in terms of leverage, interest coverage, and exposure to technology."
Bank of America Merrill Lynch analysts said negative sentiment among institutional investors had not peaked, leaving room for a further decline.
The analysts cited a warning sign from the US index measuring the effect of buy-backs on stock prices – the index has declined despite a record US$800 billion in buy-backs this year. Apple stock, a tech bellwether, is down 20 per cent from its high as investor interest has been unaffected by a US$100 billion buy-back programme.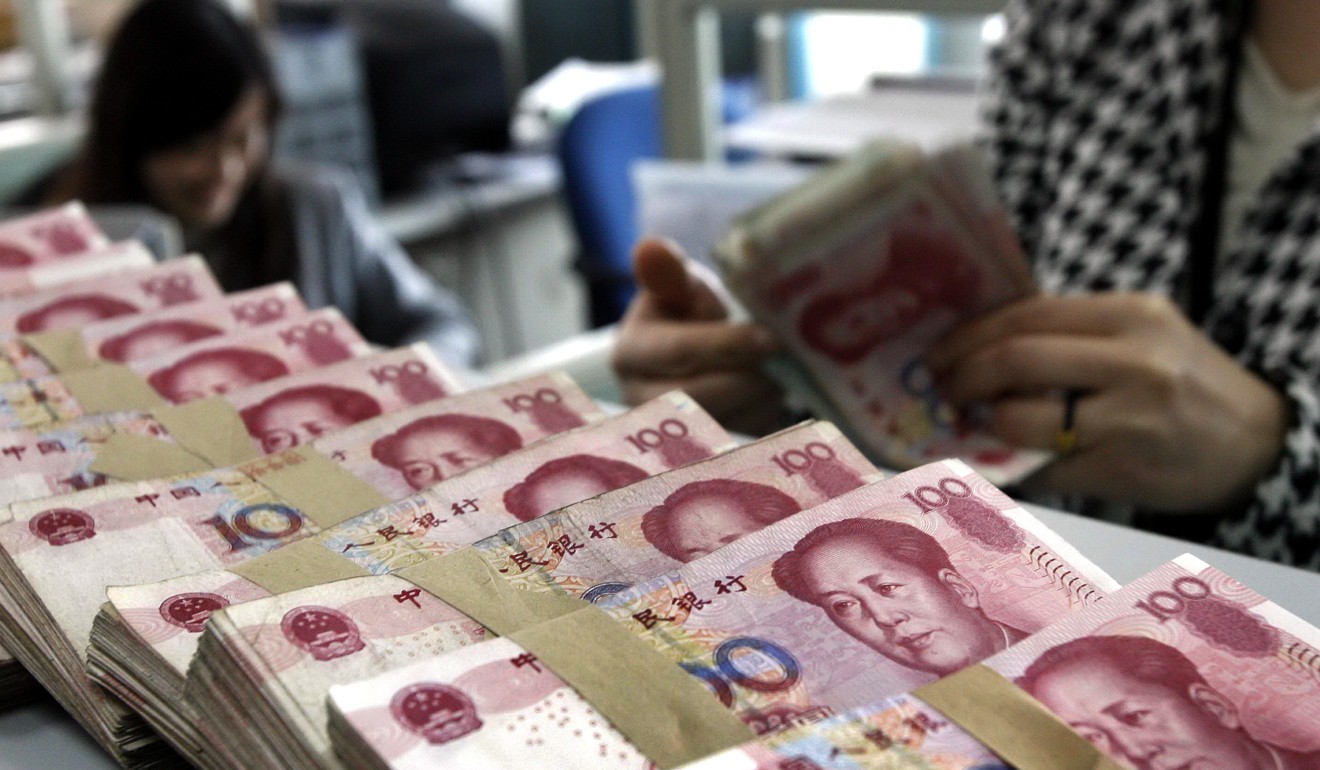 Meanwhile, Chinese stock markets have been buoyed since October by US President Donald Trump's comments that there was progress towards resolving the trade dispute with China, ahead of the highly anticipated meeting with Chinese President Xi Jinping in Argentina at the end of the month.
But the mood soured again at the weekend after Xi and US Vice-President Mike Pence traded barbs at the Asia-Pacific Economic Cooperation summit in Papua New Guinea. The Apec meeting ended without a communique for the first time ever, highlighting the sharp differences between the two countries on trade policies.
Hermes Investment's Lundie said he had not bought Chinese corporate bonds as most companies hold "uncomfortable levels" of gross debt, which meant they had upcoming and huge refinancing needs.
Take Chinese property developers. Rating agency Moody's forecast that these companies face refinancing demands of US$34.8 billion and US$17.9 billion respectively for onshore bonds and offshore bonds that will mature in the next 12 months.
"No one expects the [Trump-Xi] talks to prevent the US tariffs on US$200 billion [worth of goods] from moving up to 25 per cent from 10 per cent on 1 January 2019," said Eugene Leow, a rates strategist at DBS Bank.
"The Chinese yuan will resume its depreciation when China reduces its reserve requirement ratio again. It is probably better to come to terms [with the idea] that volatility is here to stay."
This article appeared in the South China Morning Post print edition as: U.s.-China trade war 'raises risk of flash crash'