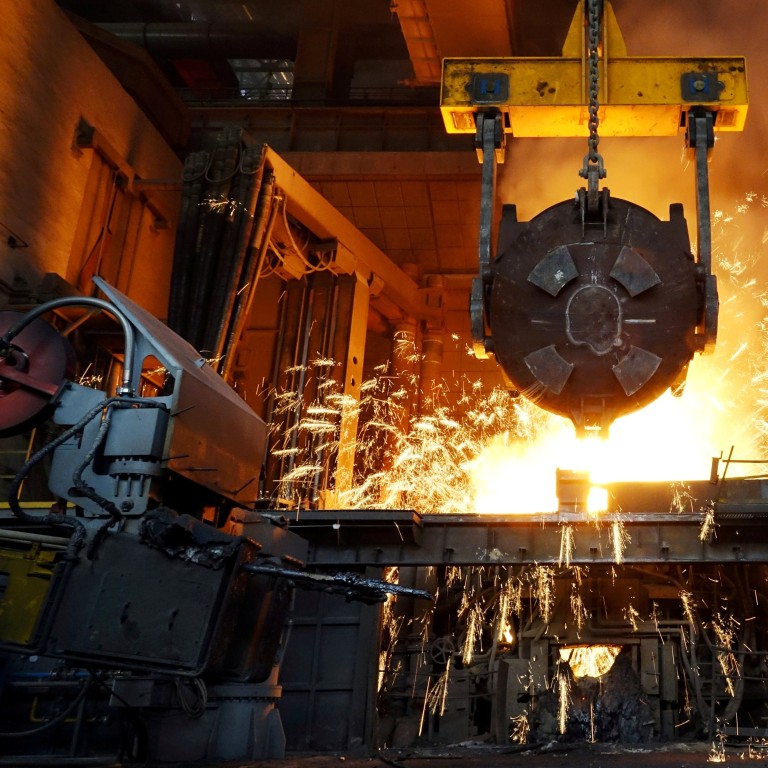 Weakest China growth in almost 30 years: analysts ask if Beijing is doing enough to stop slowdown
Analysts see China economy slowing further in first half before stabilising in second half
Analysts expect Beijing will need to enact more stimulus to stop economic slowdown
China's economic growth rate in 2018 slipped to its lowest level in nearly three decades, raising concerns over whether Beijing has done enough to arrest the deepening slowdown, at a time when the external environment is turning hostile and a mountain of debt at home is restricting the scope for additional stimulus.
The official growth rate of 6.6 per cent in 2018 – while a decent figure given the size of China's economy and in line with the government's target for growth of "about 6.5 per cent" for the year – was the lowest since a rise 3.9 per cent in 1990, a year when China was sanctioned by western countries over its ruthless crackdown on the pro-democracy movement the previous year.
The fourth quarter growth rate of 6.4 per cent compared to the previous year matched that of the first quarter of 2009, the lowest growth rate since the Chinese government began publishing quarterly growth rates at the beginning of 1992.
The 2009 reading occurred at the beginning of the global financial market crash that sparked recessions throughout the West.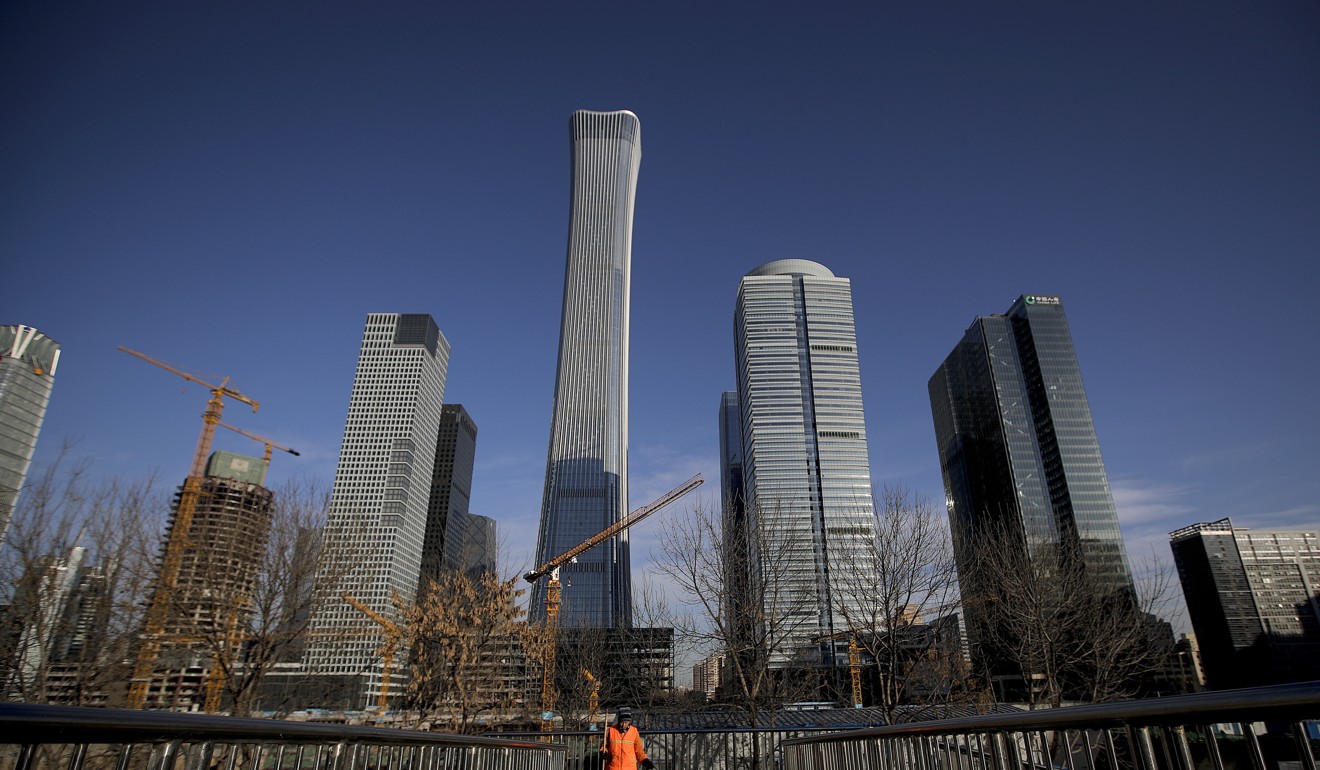 The fourth quarter growth rate was down from 6.5 per cent in the third quarter, according to data released Monday by the National Bureau of Statistics, and matched the median forecast of 6.4 per cent from a Bloomberg survey of analysts.
The 2018 annual growth rate was down from 6.8 per cent in 2017.
Other economic data released Monday were better than expected, but still indicated a subdued economy.
Retail sales grew 8.2 per cent December compared to a year earlier, up slightly from 8.1 per cent in November, which was the lowest growth rate in 15 years.
The retail sales growth rate was higher than expected, with analysts predicting a like-sized gain of 8.1 per cent, according to a Bloomberg survey.
Industrial product grew 5.7 per cent in December compared to a year earlier, up from 5.4 per cent in November, which was the lowest reading since November 2008. The rise was higher than expected, with analysts forecasting a gain of 5.3 per cent, according to a Bloomberg survey.
Fixed-asset investment rose 5.9 per cent in 2018 from a year earlier, down from 7.2 per cent in 2017 and lower than Bloomberg's survey expectations of 6.0 per cent.
Within fixed-asset investment, property investment grew 9.5 per cent over the course of 2018.
As the data was released, Chinese President Xi Jinping gathered the country's provincial governors and ministers in Beijing for a special session on how to manage "major risks", including ideological, political and economic risks.
Xi delivered an opening speech for the study session on Monday morning.
In the summary of Xi's speech published by the state news agency Xinhua, he said there are "challenges and difficulties" in implementing supply-side structural reforms.
Xi urged local authorities and ministries to keep a balance between nurturing growth and preventing risks.
"All regions and departments must take effective measures to stabilise employment … to keep economic activity within a reasonable range," Xi was quoted as saying.
Analysts expect China's economy to weaken further during the first six months of this year before stabilising in the second half as Beijing stimulus efforts – including more infrastructure spending, a further tax cut, and lowering the cost of lending for smaller businesses – take hold.
The government's cut in individual taxes from October last year may have played a hand in lifting consumer spending slightly based in December but analysts at Capital Economics said such impact is not likely to be long lasting.
"We expect the uptick in industrial output and consumer spending to prove short-lived," said analysts at Capital Economics in a note published Monday. "Still, with the headwinds from cooling global growth and the lagged impact of slower credit growth set to intensify in the coming months. China's economy is likely to weaken further before growth stabilises in the second half of the year on the back of expanded policy stimulus."
More importantly, employment and wage growth are facing downward pressure this year.
This will have a depressing effect on consumption, said CICC analysts in a research note, pointing to sagging growth in smartphone and car sales in China as evidence of more cautious consumer spending.
Chinese smartphone sales dropped 8 per cent in the third quarter of 2018 compared to the same period a year earlier, according to Counterpoint Research.
Canalys, another research company, estimated an even steeper decline of around 15 per cent in the same quarter. Last month, iPhone maker Apple issued its first revenue warning in nearly 12 years, citing weak Chinese demand.
Car sales, a key indicator for Chinese consumption, also dropped last year for the first time in almost 30 years.
"Considering the deterioration of corporate profitability, the downward pressure on the real estate market, still uncertain external demand, and the decline in the growth rate of new service industries, pressure on employment in many industries this year cannot be ruled out, "the CICC analysts said.
Nomura analysts said current stimulus measures will not be sufficient and the government will need to do more to prevent a rapid deterioration in the economy.
"We believe Beijing will further ramp up its stimulus measures, although it currently seems reluctant to ease tightening measure in the property sector, leaving almost the entire onus on infrastructure investment. We believe deregulating the property markets in big cities is the key to unlocking a growth recovery," said analysts from Nomura.
JP Morgan's analysts forecast a significant value added tax cut, fiscal subsidies on home appliance and auto purchases as well as an expansion in government's budget deficit target to be announced in the coming months to boost spending along with monetary policy moves to support lending, such as another bank reserve ratio cut early in the second quarter.
Given the continued headwinds created by the government campaign to reduce debt and risky lending in the economy, as well as the trade war with the United States, the government reportedly will set a growth target range of between 6 and 6.5 per cent for this year.
The growth target range will be released publicly at the National People's Congress in early March.