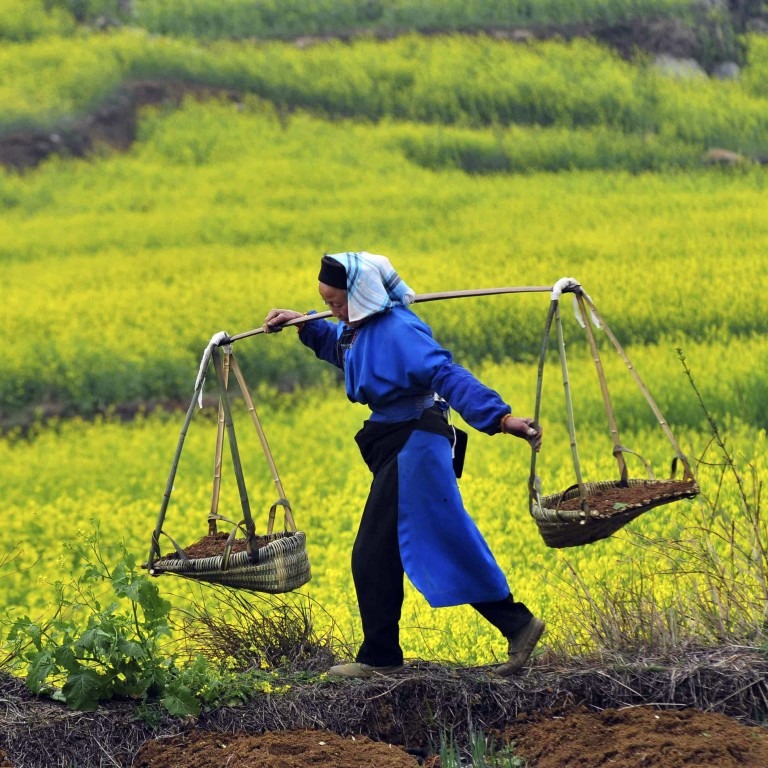 Xi Jinping turns to Mao Zedong-era system to lift millions of China's rural poor out of poverty
President Xi Jinping has pledged to lift millions of rural poor out of poverty and he is hoping a revitalised Mao-era system will do the trick
More than 10,000 primary supply and marketing cooperatives have been set up in the past six years and funding for them is growing fast
Beijing is rebooting an old state-run cooperative system to help boost the rural economy, but after years of reform some analysts are sceptical about how effective it can be in helping the country's millions of impoverished farmers.
Since Chinese President Xi Jinping took office in 2013, the central government has rebuilt more than 10,000 primary supply and marketing cooperatives (SMC), taking the total across the country to nearly 32,000. About 95 per cent of towns and villages now have them, compared to just 50 per cent six years ago.
Unlike in other countries, where cooperatives are characterised by their democratic management and profit-sharing systems, in rural China – after years of dormancy and unsuccessful reform – they operate more like state-owned businesses.
While in the 1950s they served an important political role in controlling the supply and price of agri-food and consumer goods, their primary objective today is helping farmers find customers and strengthen their position in the marketplace.
According to official figures, at the end of last year China's 32,000 cooperatives had more than 340,000 subdivisions offering all manner of services from buying fruit and vegetables, to selling seeds and fertiliser.
Expanding that network is a key feature of Xi's plan to revitalise the countryside – where the Communist Party of China has its roots – and deliver on his pledge to lift millions of people out of poverty, and narrow the income gap between rural and urban dwellers.
While disposable income per capita has been growing faster in rural areas than in towns and cities, the gap between the two in absolute terms rose to 24,634 yuan (US$3,650) last year, an increase of 45 per cent from 17,038 yuan at the end of 2013, according to the National Bureau of Statistics.
As China's economic growth has slowed, so Beijing has been pushing primary SMCs to help boost rural consumption by building more e-commerce platforms and logistics centres.
Since 2016, the central government has significantly increased its funding for the All China Federation of Supply and Marketing Cooperatives – also known as China Co-op – the cabinet-level agency that oversees SMCs, and last month named Liu Shiyu, the former head of China Securities Regulatory Commission (CSRC), as its executive director.
In 2016, funding tripled from a year earlier to more than 2.3 billion yuan (US$341 million) and continued upwards to 2.87 billion yuan in 2017 and 2.89 billion last year, although official figures for 2018 have yet to be released.
By comparison, in 2017 the Chinese Academy of Social Sciences, a cabinet-level think tank, received 2.34 billion yuan and the CSRC about 1.18 billion yuan.
Yang Huan, an associate professor specialising in rural policy at Huazhong Agricultural University in central China, said the spike in funding for the co-ops suggested Beijing was aware it had not achieved its goal of helping small farmers secure access to big markets and wanted to do more.
"SMCs have been battling to find their role in the economy for years," she said.
"From the government's point of view, their job now is to serve rural farmers. So it needs to expand the service network. That's the plan."
But the cooperatives would not have it all their own way, Yang said.
"The SMCs face competition from private marketing platforms, and suppliers of inputs for agricultural production at the local level," she said.
"The reality is that they have to strike a balance between making a profit and providing a public service, and there could be conflict between the two."
Forrest Zhang, an associate professor of sociology at Singapore Management University, said that another possible reason for Beijing reviving the SMCs was that traditional farmers' cooperatives set up to pool resources for the benefit of all had not worked out very well.
As state-run SMCs lost their influence during the market reforms of the 1980s, a new kind of cooperative fever emerged in the early 2000s as grass-roots organisations sprang up across the country. Beijing promoted the movement with huge financial subsidies, and as of June last year, their number had grown to more than 2.1 million.
Despite that massive growth, the system was fundamentally flawed and soon became a breeding ground for corruption.
Between 2009 and 2016, Zhang and his colleagues interviewed members of farmers' cooperatives in 18 provinces across China. Their findings, published a year later, were shocking.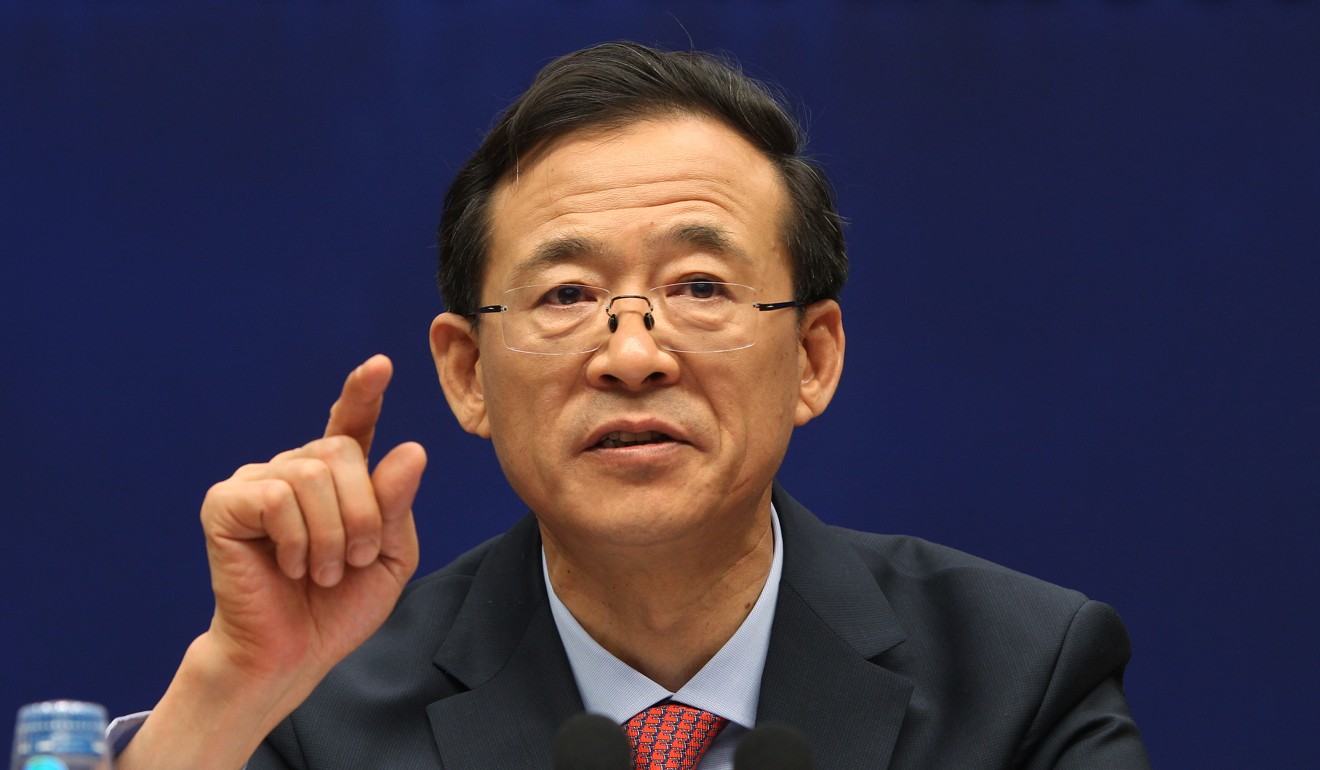 Of the 50 groups they visited, just two were genuine. The rest were either private businesses controlled by individual owners rather than member farmers, or fronts for fraudulent operations set up with the sole purpose of cheating the state out of its money.
"SMCs are state-run marketing organisations that originated in the Mao [Zedong] era, while the farmers' co-ops are a more recent development," Zhang said.
"My guess is that the government has realised [after seeing the study's findings] that the spontaneous farmers' co-ops have not played the role it wanted them to in uniting producers and strengthening their positions in the market, so it is looking to revitalise the SMC system as an alternative … and that makes a lot of sense."
This article appeared in the South China Morning Post print edition as: BEIJING REB OOTS CO OPERATI VES IN BID TO HELP RURAL FARMERS