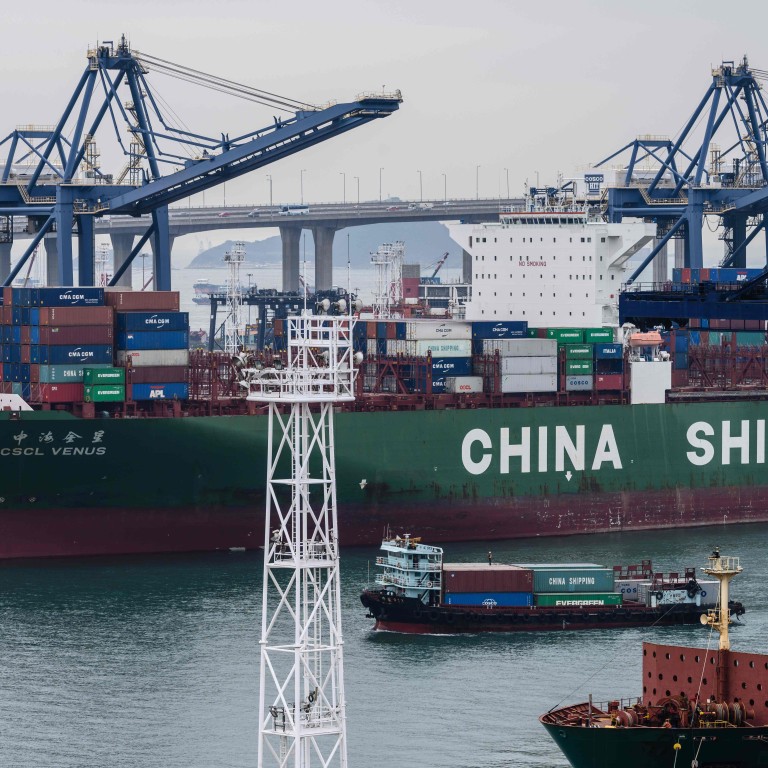 United States views new efforts to rein in China's 'mercantilist' trade practices via WTO as 'unrealistic'
The US Trade Representative's (USTR) office has told the United States Congress not to expect success in negotiation of new World Trade Organisation rules
Last month, the Geneva-based arbiter of trade disputes launched an investigation into US President Donald Trump's tariffs on US$250 billion of Chinese goods
Negotiating new World Trade Organisation rules to try to rein in China's "mercantilist" trade practices would be largely a futile exercise, the Trump administration's trade office said, vowing to pursue its unilateral approach to protect US workers, farmers and businesses.
In an annual report to the United States Congress on China's World Trade Organisation (WTO) compliance, the US Trade Representative's (USTR) office said it would be "unrealistic to expect success in any negotiation of new WTO rules that would restrict China's current approach to the economy and trade in a meaningful way."
Some US allies, including Japan, Canada and the European Union, have begun discussions on the first potential changes and modernisations of WTO rules since the organisation was founded in 1995.
But any WTO rule changes must be agreed by all of the trade body's 164 member countries, and past efforts have stalled.
The USTR said it is "highly unlikely" that China would agree to new disciplines targeting changes to its trade practices and economic system.
The agency said the United States intends to "hold China accountable" for not adhering to existing WTO rules and "any unfair and market-distorting trade practices that hurt US workers, businesses, farmers or ranchers."
"Until China transforms its approach to the economy and trade, the United States will take all appropriate actions to ensure that the costs of China's non-market economic system are borne by China, not by the United States," the USTR said.
Last month, the WTO launched an investigation into US President Donald Trump's tariffs on US$250 billion of Chinese goods.
The Geneva-based arbiter of trade disputes began an inquiry into whether the US duties run afoul of a requirement that all members give each other the same tariff treatment, as China asserts.
China's dispute alleges the US tariffs violate the WTO's most favoured nation provision because the measures fail to provide the same tariff treatment that the US offers to imports of all other WTO members.
The WTO is already facing an existential threat over a hold the US has placed on new appellate judge nominations.
Absent any reforms, the decision-making wing of the organisation will not have enough judges to rule on cases by the end of the year, and this new investigation could further antagonise the US, which sees the WTO as overstepping its authority.
China will not be expecting a resolution to the investigation any time soon due to a backlog in the WTO dispute settlement system.
So far, 23 disputes have been brought against the current US administration, including a European Union inquiry into tariffs levied against aluminium and steel imports.
Additional reporting by Bloomberg